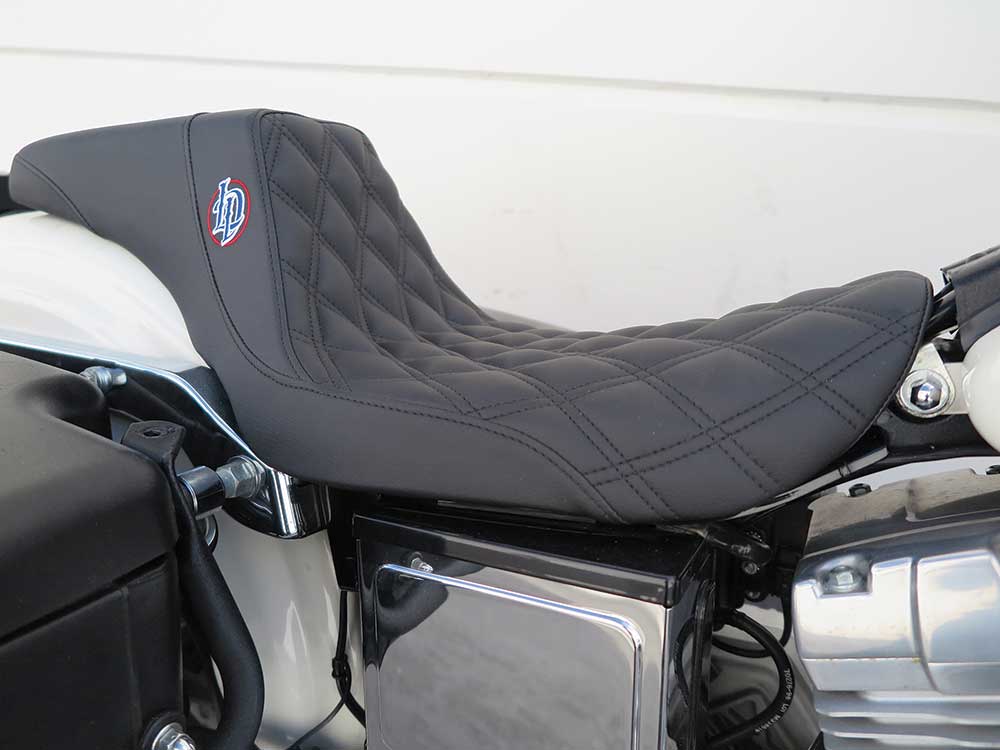 I have been a fan of these style seats since their inception. The problem with many of the other seats of this ilk is that they have great back support but no passenger comfort whatsoever. This is where renowned handlebar designer Dave Stockton of Lucky Dave's stepped up and came up with a seat that the solo rider can both cruise and stunt on, but they can also throw another person on the back and hit some serious highway miles aboard it.
I have been running a Lucky Dave's seat on my 2001 FXDP Dyna Defender and a 2016 Road Glide Special for a few months now. I can tell you that these are some of the nicest seats I have ever ridden on in all my years of being a saddle tramp.
Internally the closed cell foam is firm yet comfy, and the medical-grade gel inserts for rider and passenger keep high-frequency road shock to a minimum. The exterior of the Lucky Dave's seat is available in a bunch of different color combos with double diamond or tuck 'n' roll stitching. The seats are available for FXR, Dyna, and bagger models with new variations coming out all the time. My synopsis is if you are looking for a sporty-looking yet comfortable all-day riding seat for your Harley, then for sure check out these Lucky Dave's seats.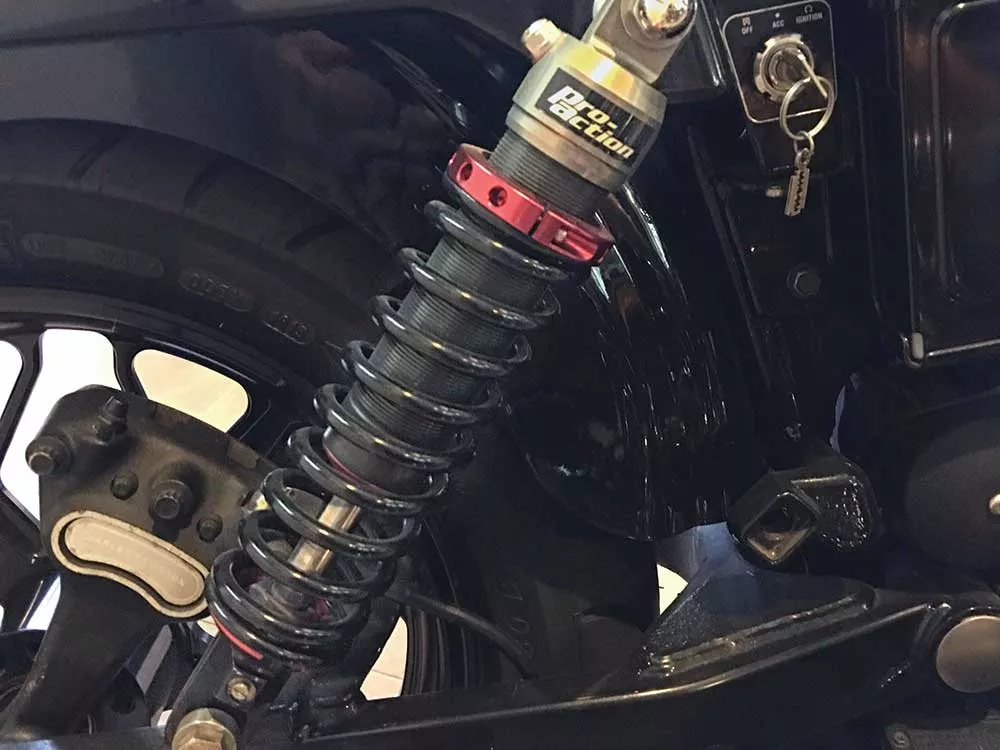 As far as I am concerned, any aftermarket shocks are better than the ones found on stock Harleys. The cold, hard fact is that there are a ton of different shocks out there at various price levels. The choices are virtually endless. Take Pro-Action Street Series shocks, for instance. These nitrogen-charged-coils over shocks are machined in the USA from 6061 T-6 aluminum. Internally they possess proprietary three-stage pressure-sensitive self-adjusting compression valving with a two-stage rebound system. Yeah, great you say, but how do these shocks ride? In a word: great! Out of the box, the Pro-Action shocks work better than many I have spent months trying to get to perform correctly. And when I did need to adjust the shocks for the addition of bags or a passenger, the Street Series shocks came correct with a small bit of hand-operated spring preload adjustment. There is also an external free bleed "clicker" adjuster if one needs to tune it further. I have found the Street Series to soak up both the annoying "road shock" chatter as well as big bumps like potholes and bridge/overpass joints just as well. Isn't that what you want rear shocks to do?