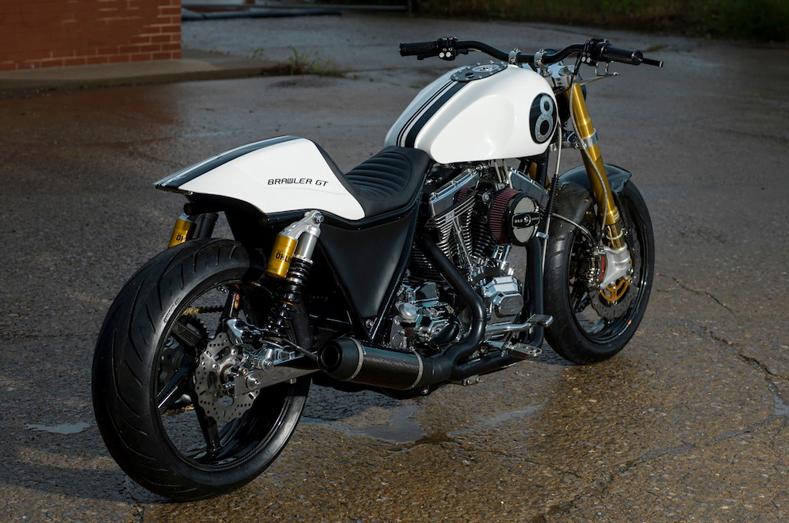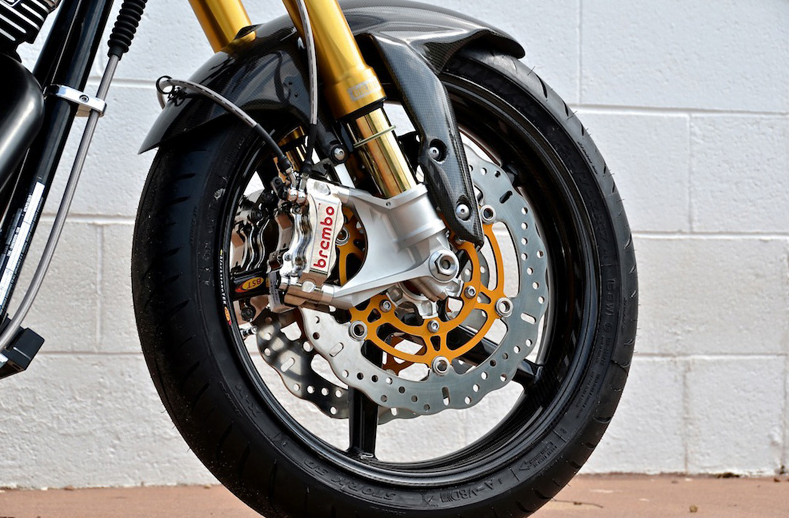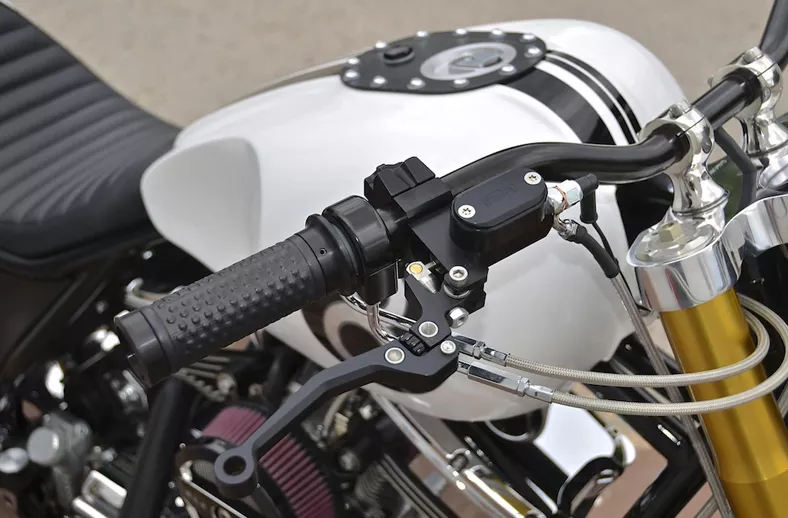 The Brawler GT from Brass Balls Cycles continues it's evolution & development.
From it's 2nd place AMD World Championships debut on the motorcycling scene in 2010, this bike continues to develop. And with its neutral riding position, mid controls and knee dished tank, riders can enjoy an easy cruise or tame the tail of the Dragon. It truly delivers the an amazing riding experience.
Powered by an S&S EFI, T-series 111″ motor mated to a Rivera 6 speed tranny and a Delkron/Barnett clutch & primary system… this bike has incredible power as well as is incredibly smooth. The 111″ motor has a 4-1/8″ bore & stroke and is rubber mounted in the chassis. An S&S 124″ motor is optional.
The Brawler GT rides on BST carbon fiber wheels and Avon 3D-XM Storm tires. Braking is accomplished by a choice of top quality radial mount brakes.
The suspension is Ohlin's Road & Track using newly designed custom fork clamps that incorporate a new Chrono Classic Tach/speedo gauge.
The body has been updated incorporating a larger fuel tank (4 gal.) and a rear tail cowling with an LED brake light.
Hand controls are adjustable ISR with Brass Balls Performance leather wrapped grips.
The headlight is the new Brass Balls Performance LED light.
The leather seat is custom designed and hand stitched by world renowned leather craftsman Hix Design.
For more info go HERE