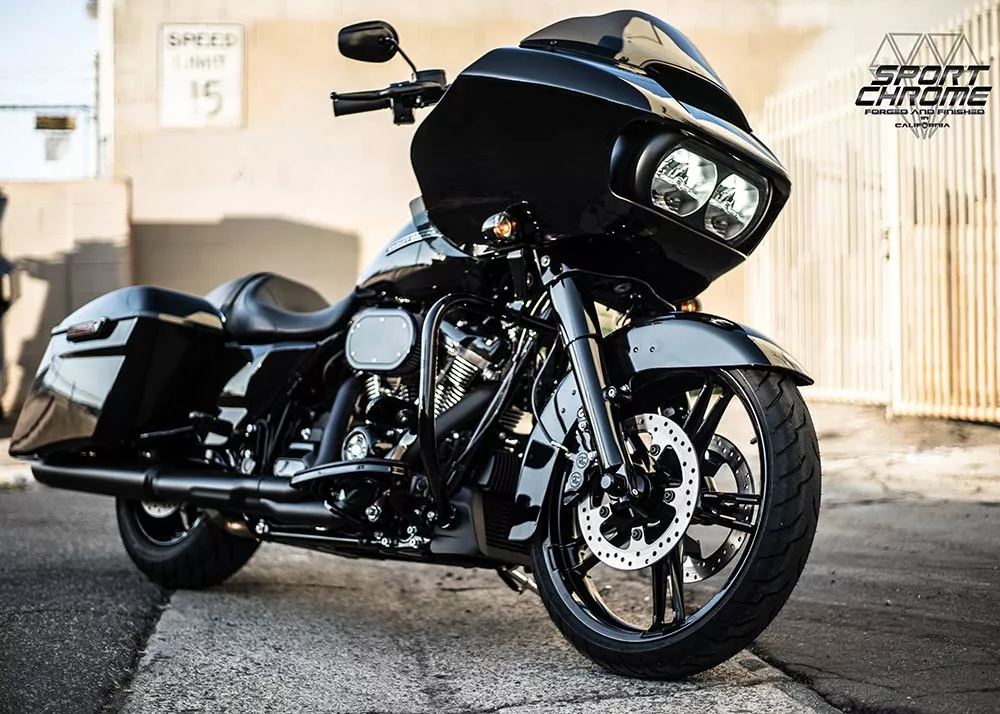 Sport Chrome just hipped us to the new, limited Reinforcer wheel that's the latest design in the company's arsenal of aftermarket motorcycle products. The new 21-inch front wheel is a refreshing break from the 26-inch and larger front hoops that have become so trendy in the bagger segment of our market over the last ten years.
Beyond the Reinforcer's pleasing aesthetics, it was also designed to allow the owner to optimize their factory equipped braking system. This design element saves the buyer hundreds of dollars by eliminating the need to purchase expensive aftermarket brake parts.
Made specifically for (but not limited to) all 2014 and up Street Glide and Road Glide models, the Reinforcer gives the bike that sought after stance of a 21-inch front wheel.
When designing this wheel all key areas are precision fitted. In addition, there is no excess material used in any area of the wheel which keeps the Reinforcer lightweight.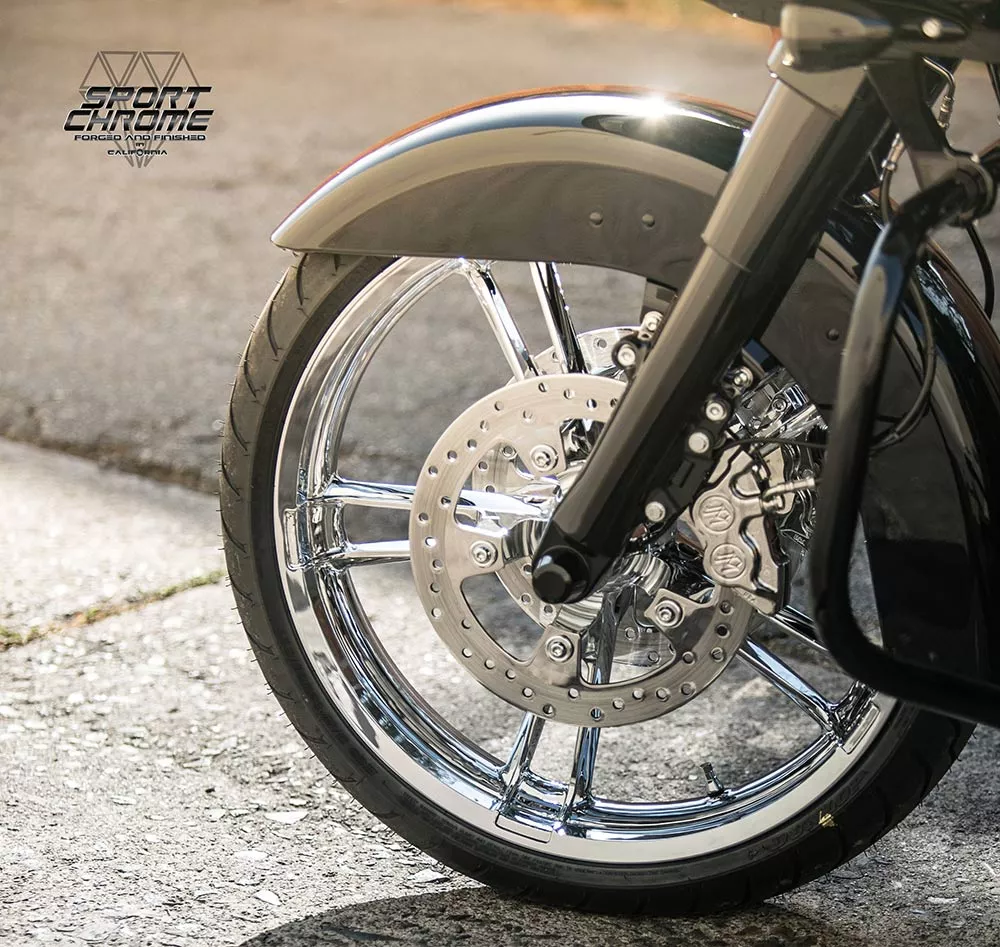 Every single Reinforcer wheel through Sport Chrome's refined wheel inspection process that has been implemented over the past 17 years. It's a rigorous and precise procedure for inspecting the more than 25,000 wheels that have come through the company's doors for processing, many of which were manufactured in the same factory that is now making the Reinforcer.