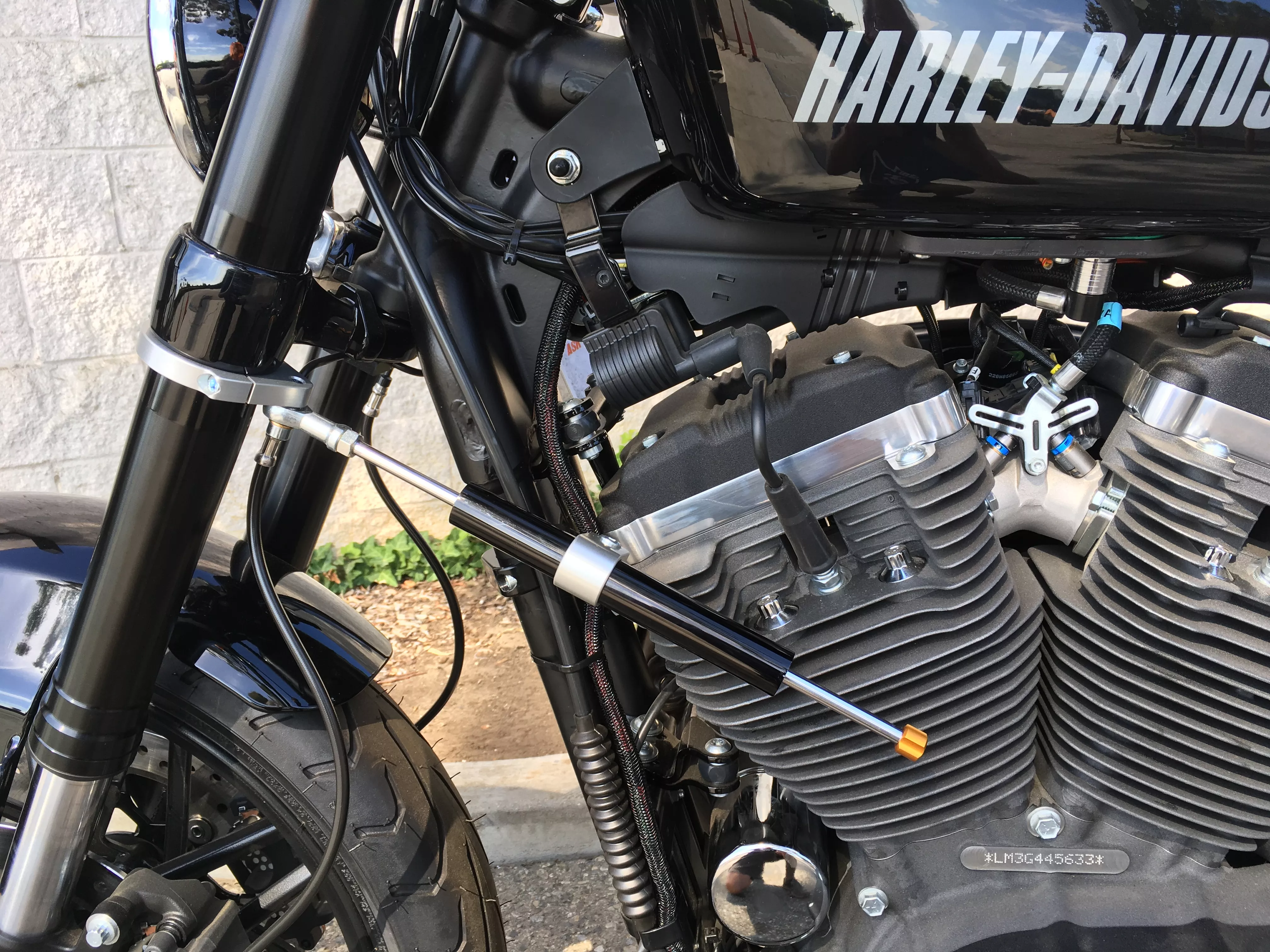 There's been so much focus lately on the new Milwaukee-Eight and the 2017 Harley touring line that you'd almost forget that the MoCo makes anything else for the upcoming model year. Steve Storz hasn't forgotten, though.
Developed for Harley's latest café racer style Sportster Roadster model, this complete bolt-on steering damper kit features a 16-position adjustable, rebuildable, racing quality Ceriani steering damper with smooth and consistent damping. The damper is attached with CNC machined billet aluminum mounting brackets and full front fork rotation is retained. Mounting hardware and instructions are included.
The purpose of a steering damper is to dampen oscillations in the front fork assembly (aka "headshake") when the front wheel is deflected from its normal track by road bumps, tire reaction, frame flex, etc. This is Storz P/N: HD1200-RDS and retails for MSRP: $435.00.
For full information on the Storz Roadster Steering Damper, pay the company a visit on their website.
Take a look through our Classifieds for your next Sportster.