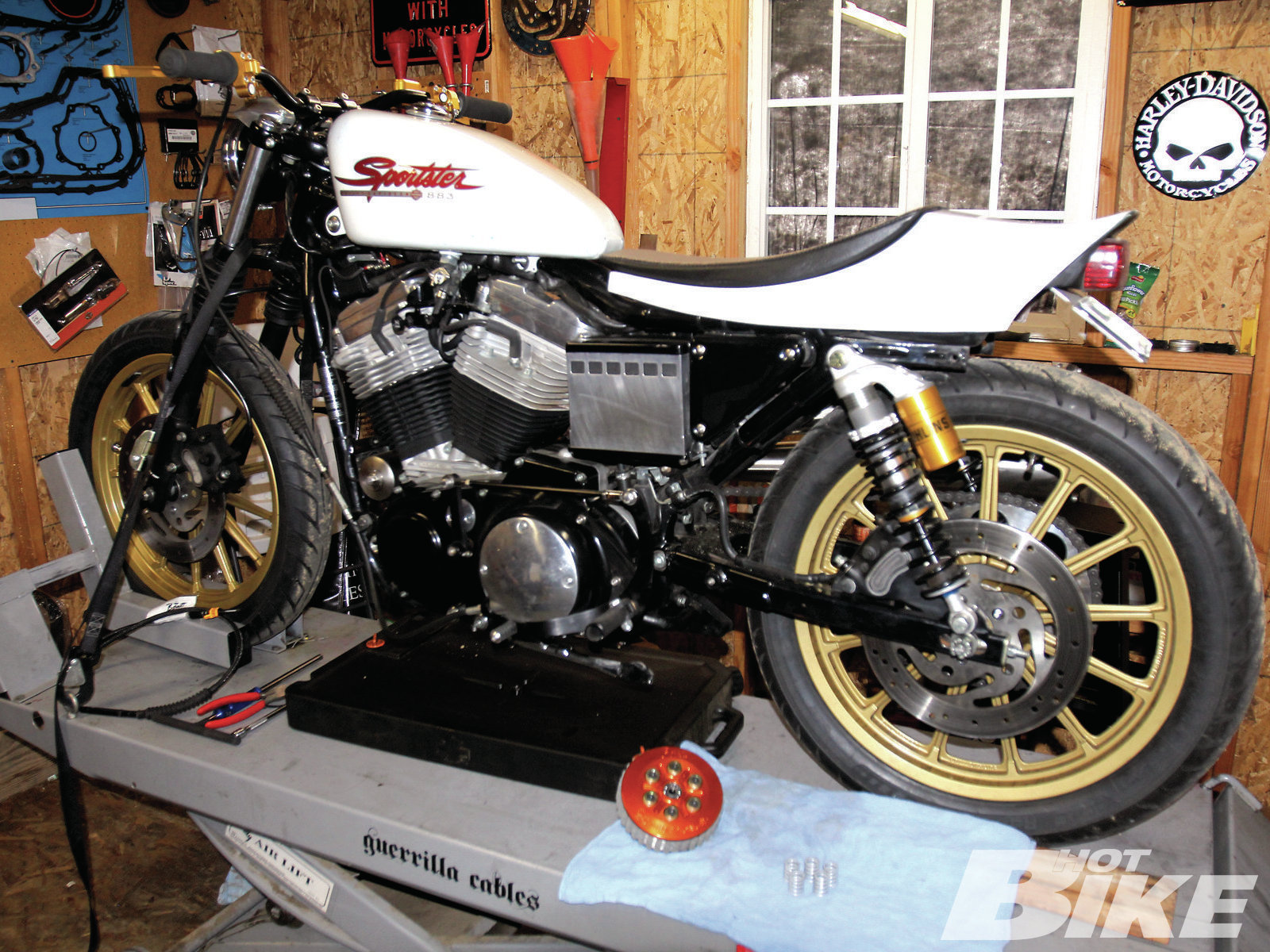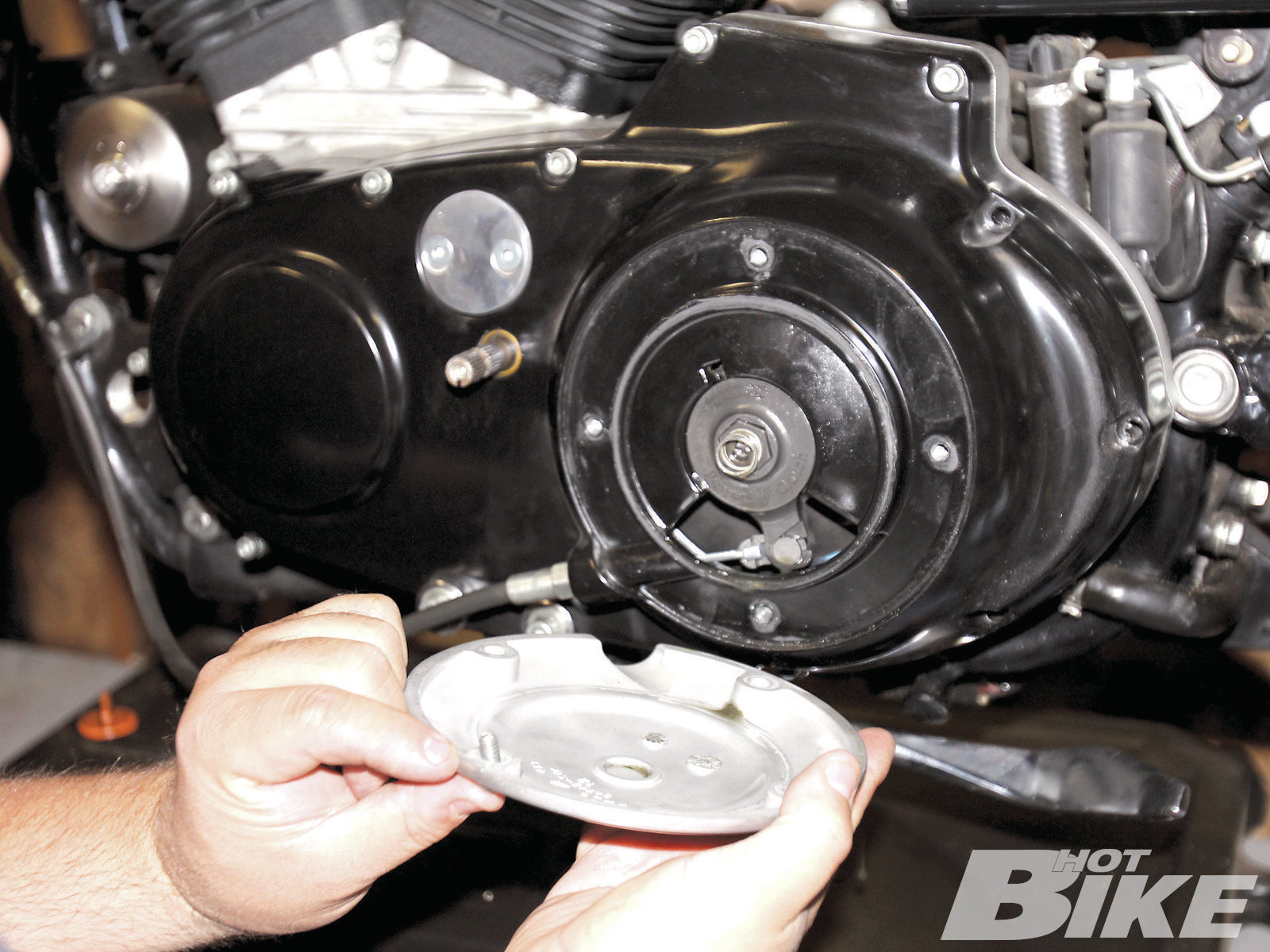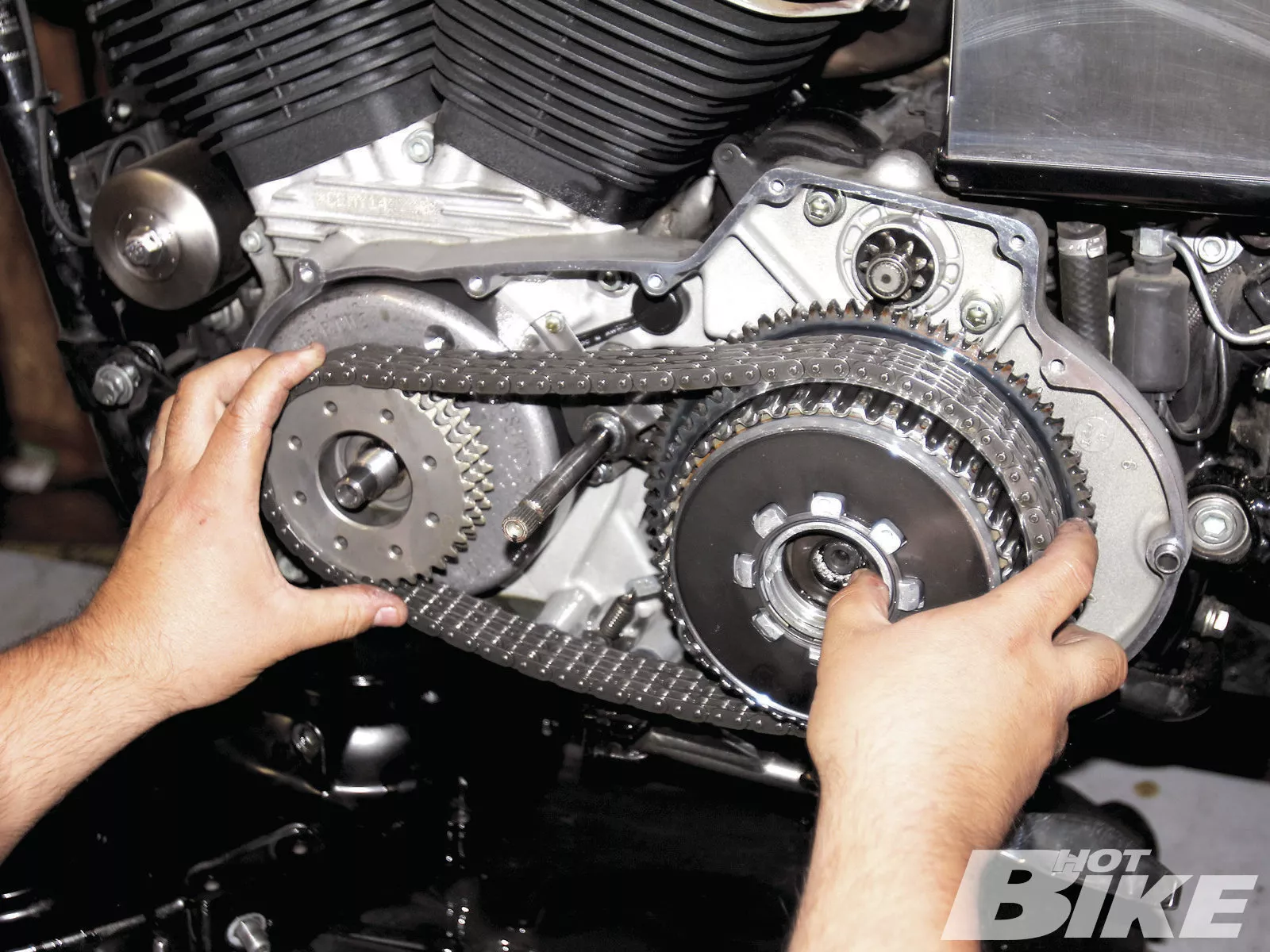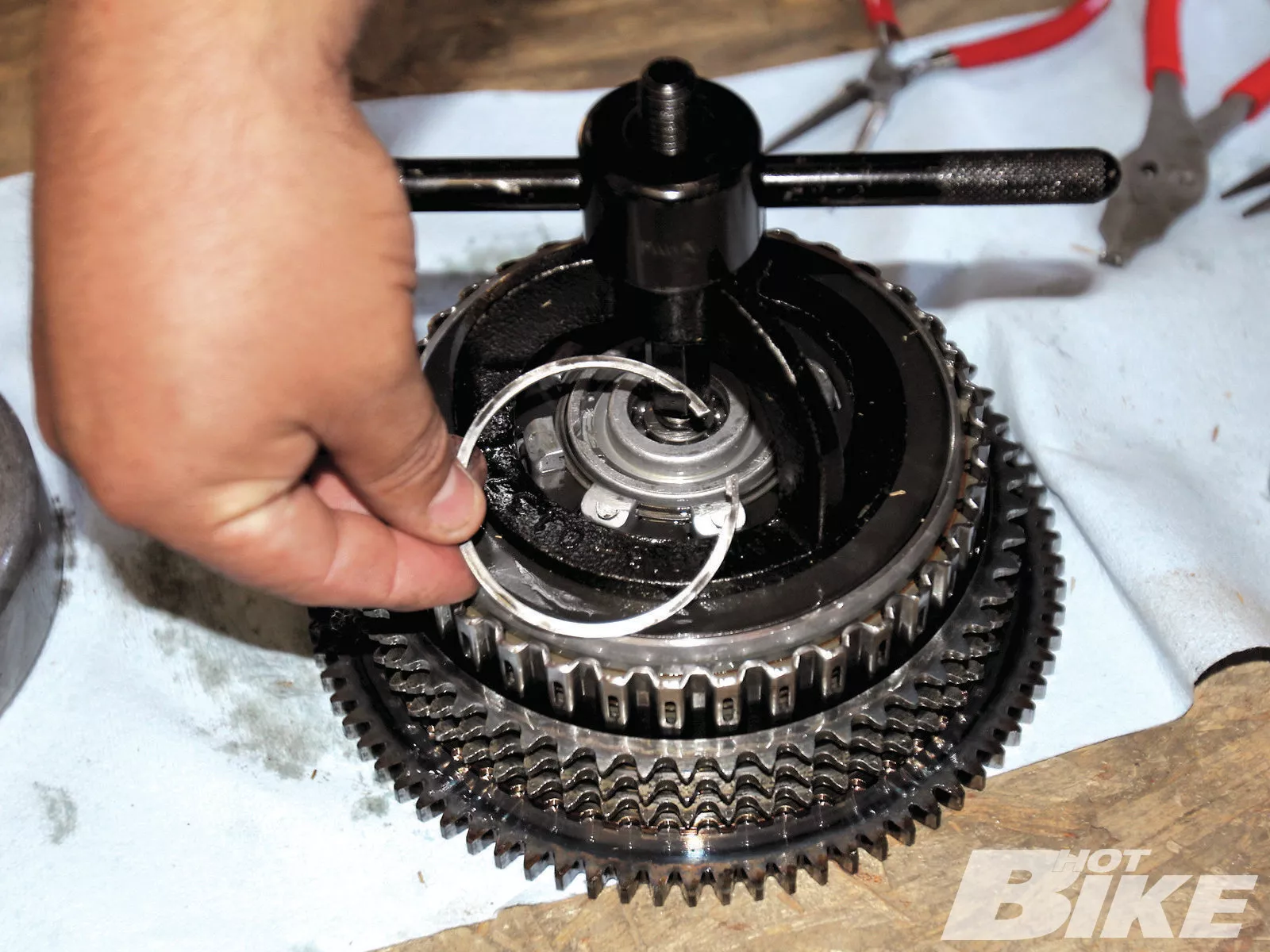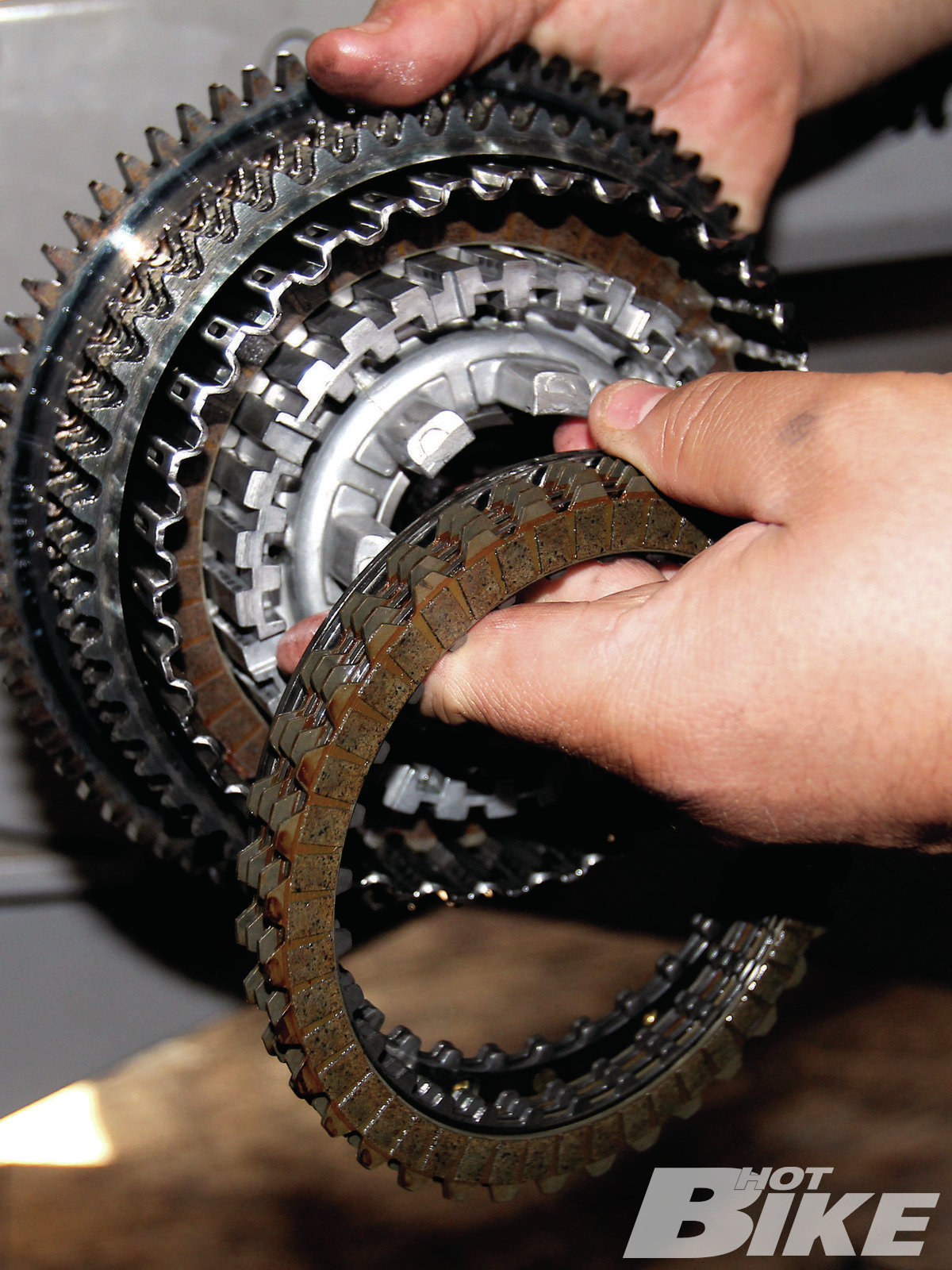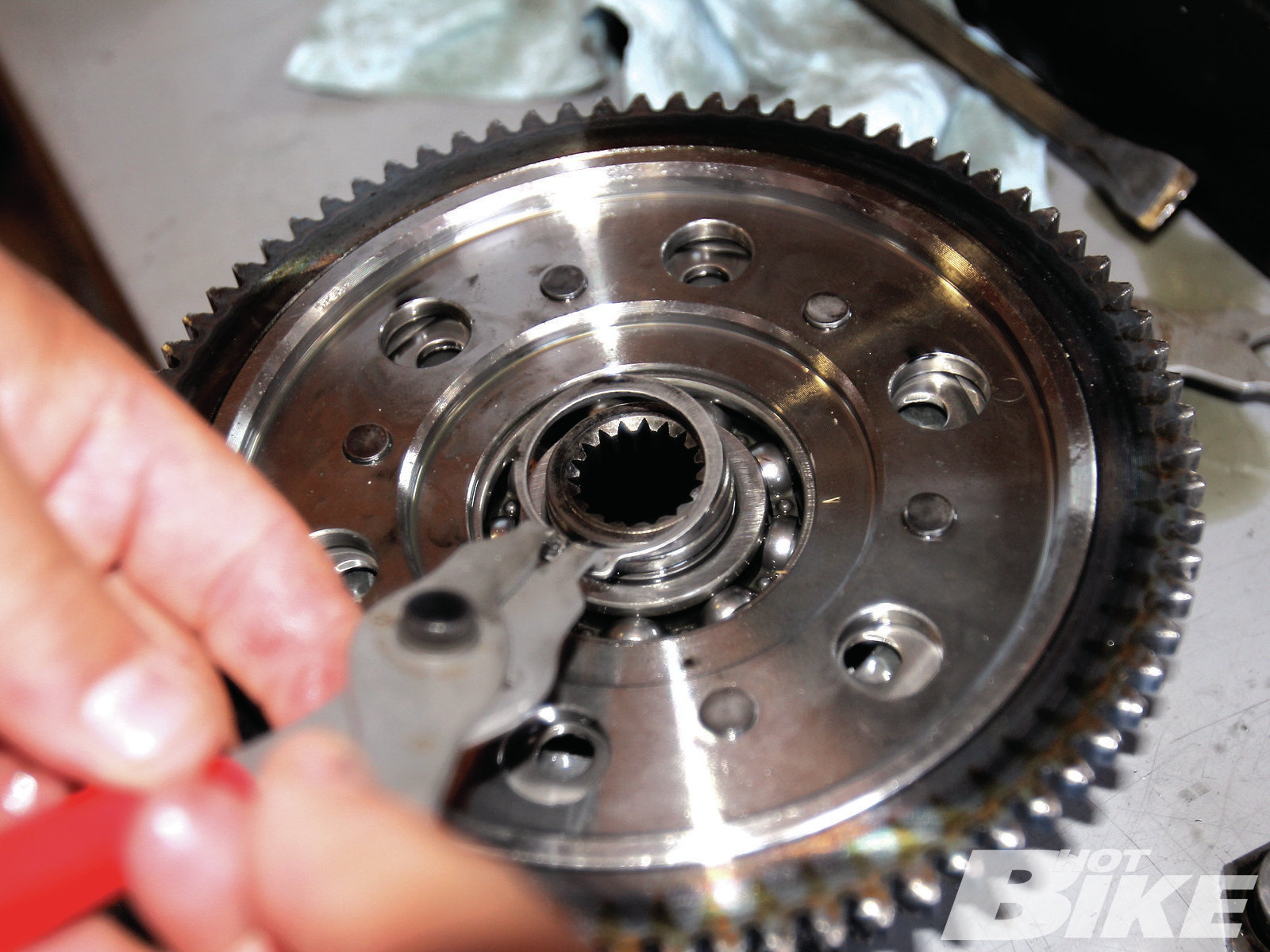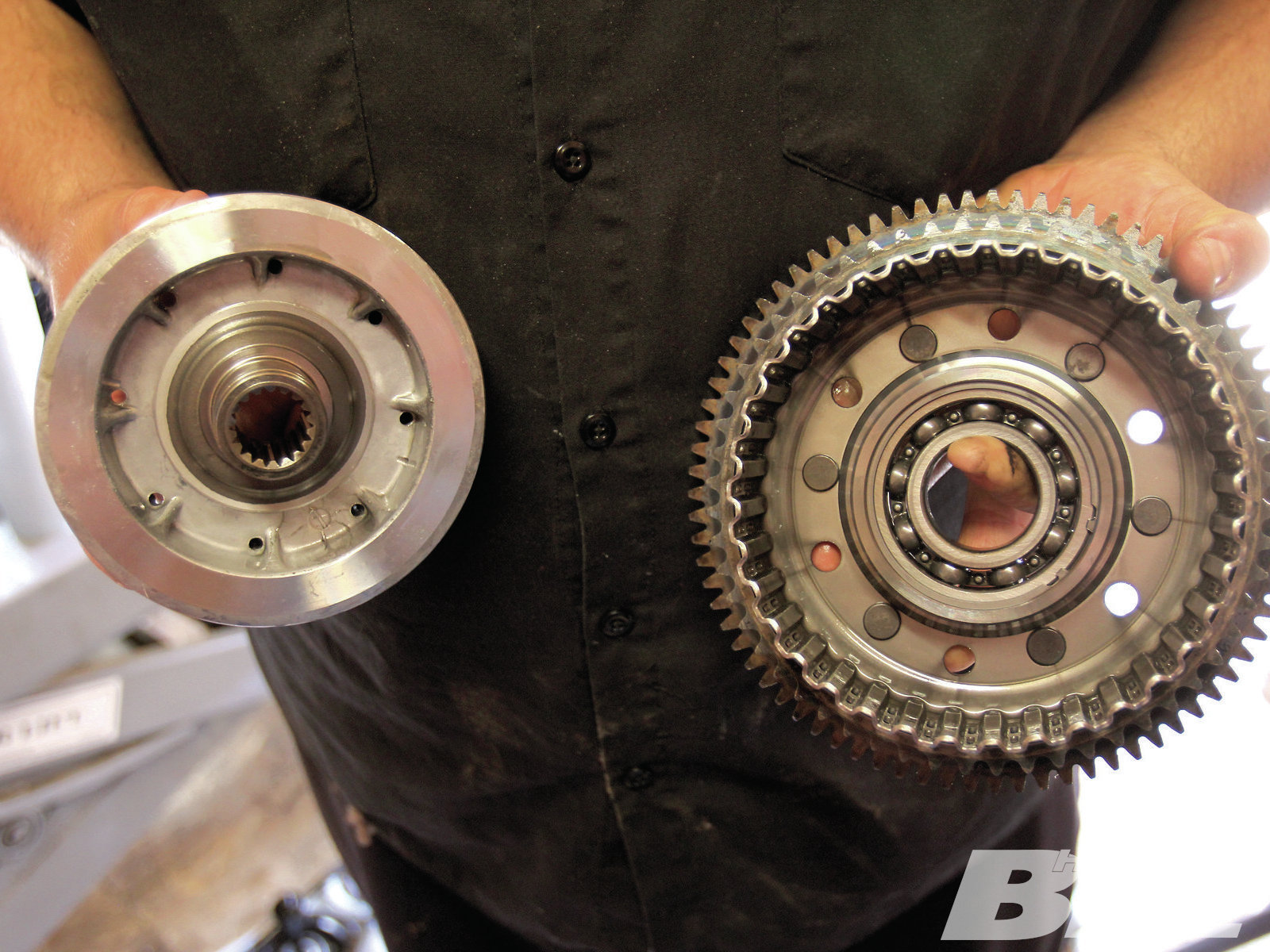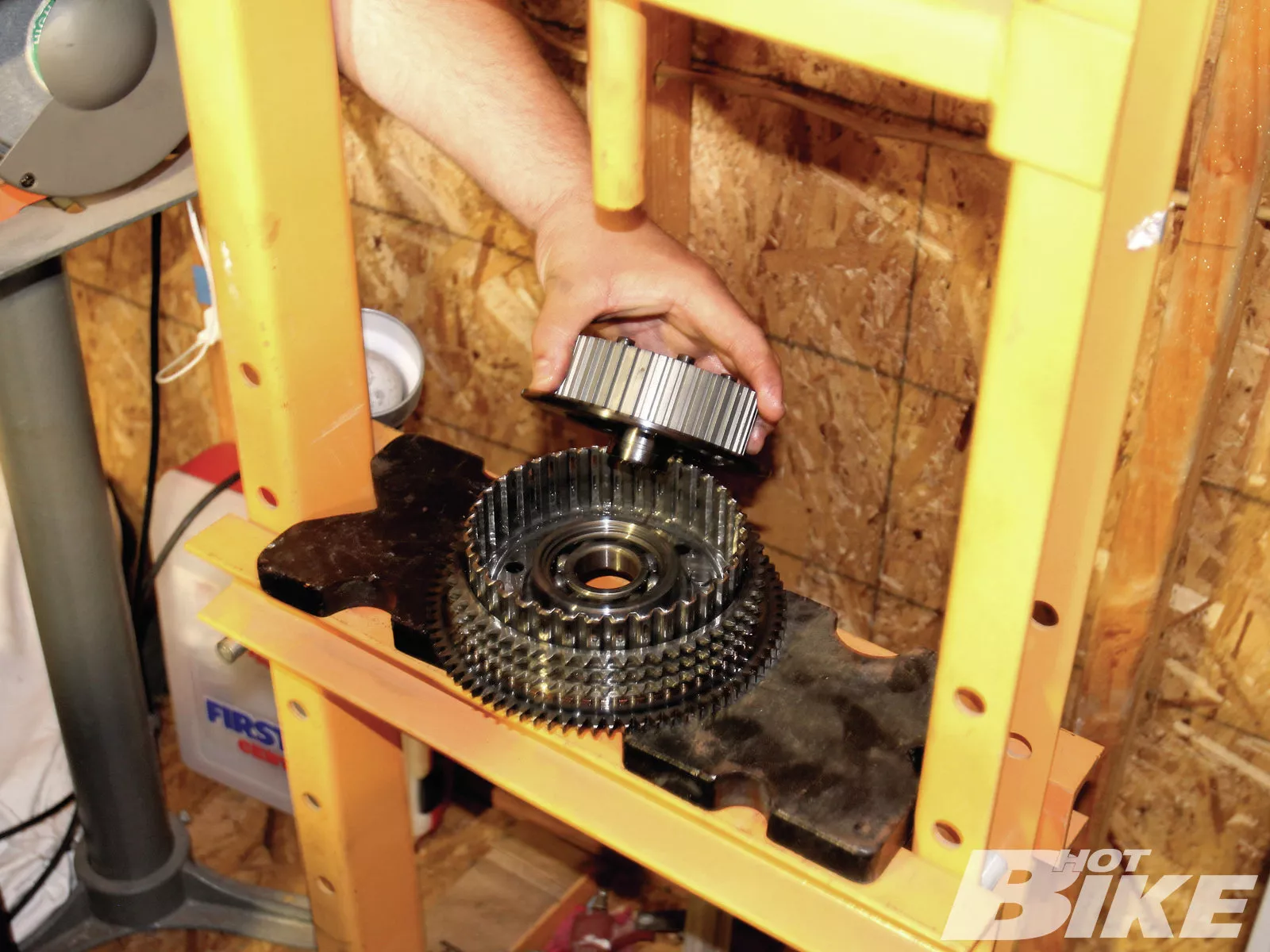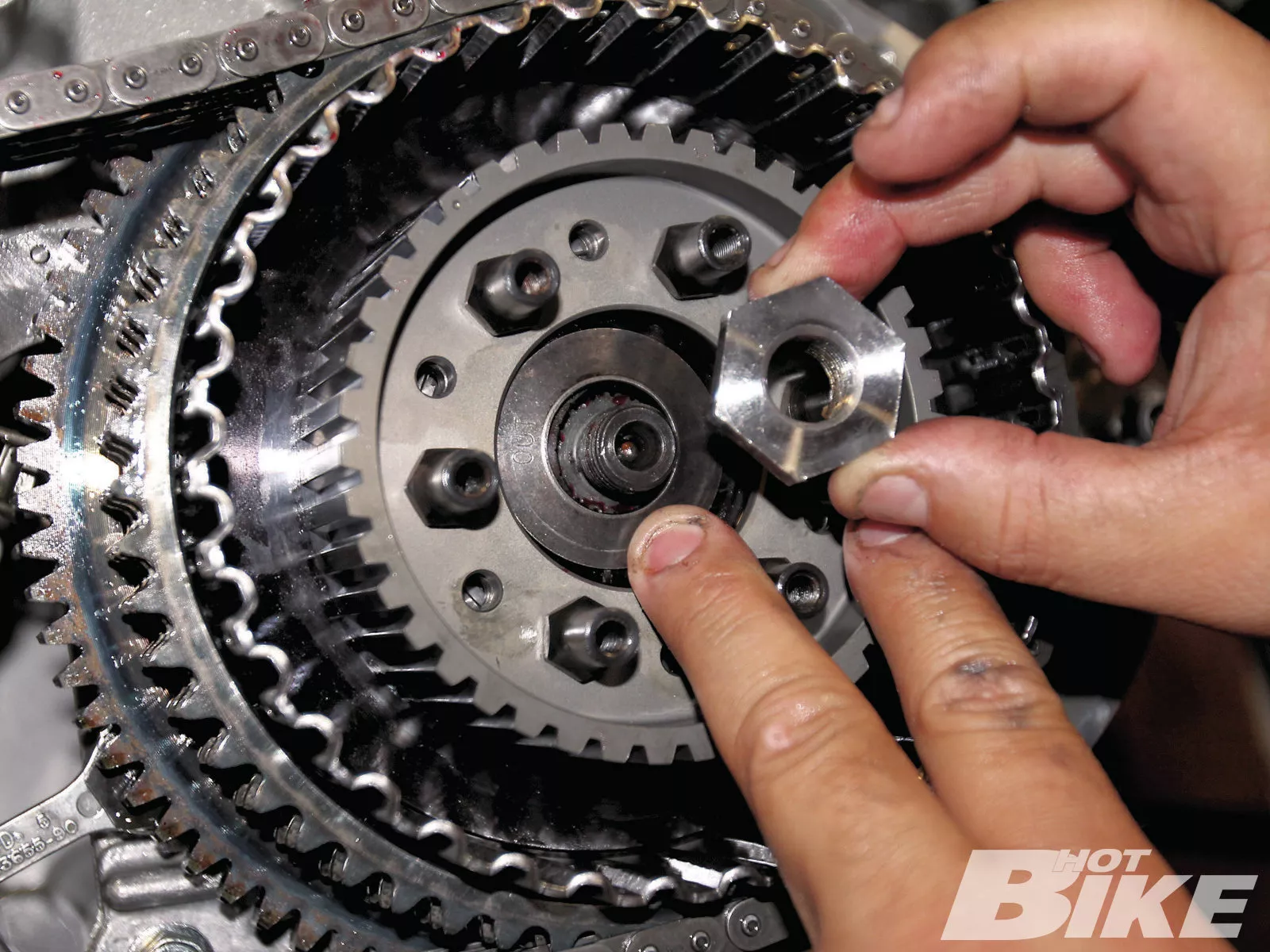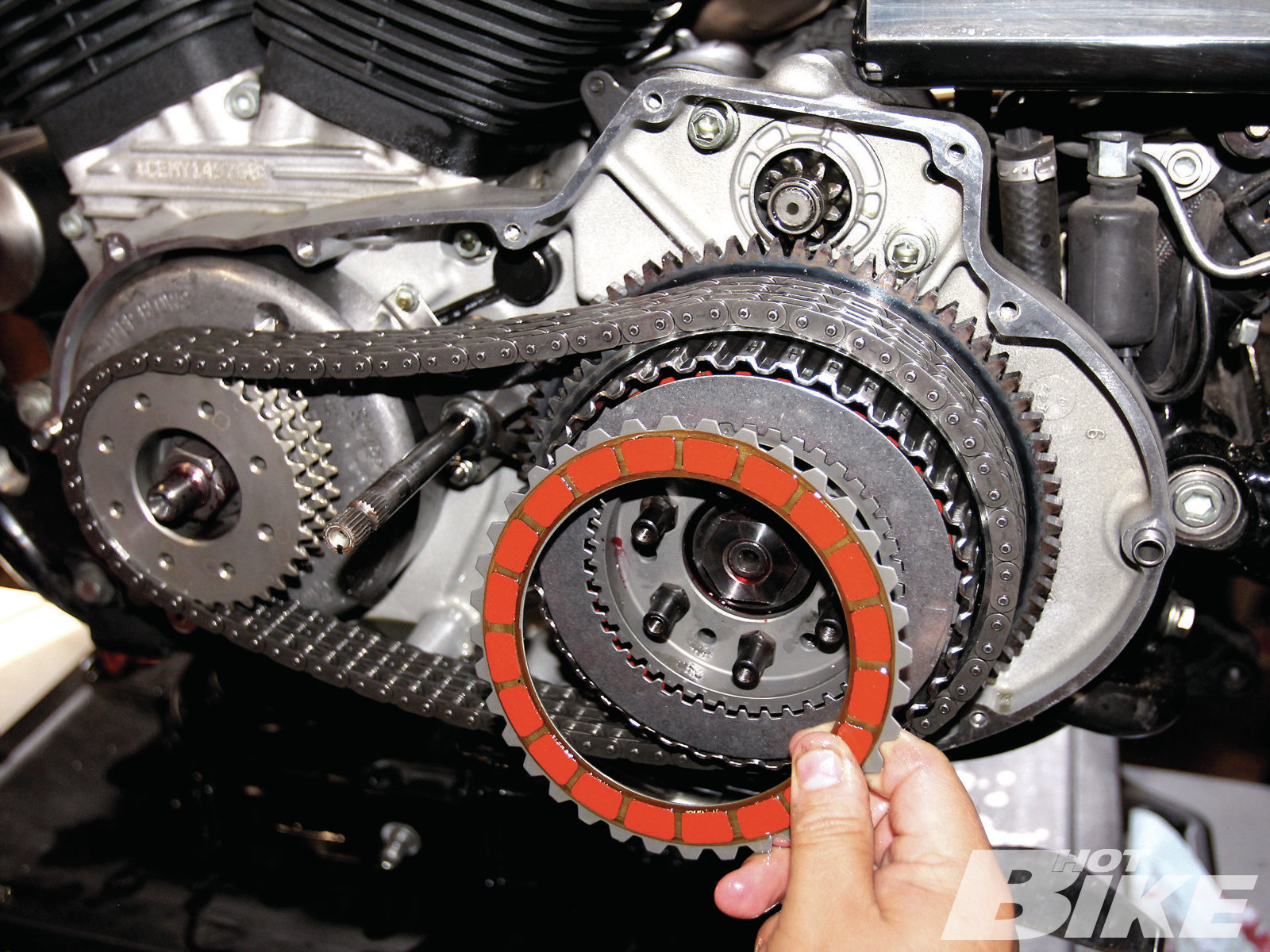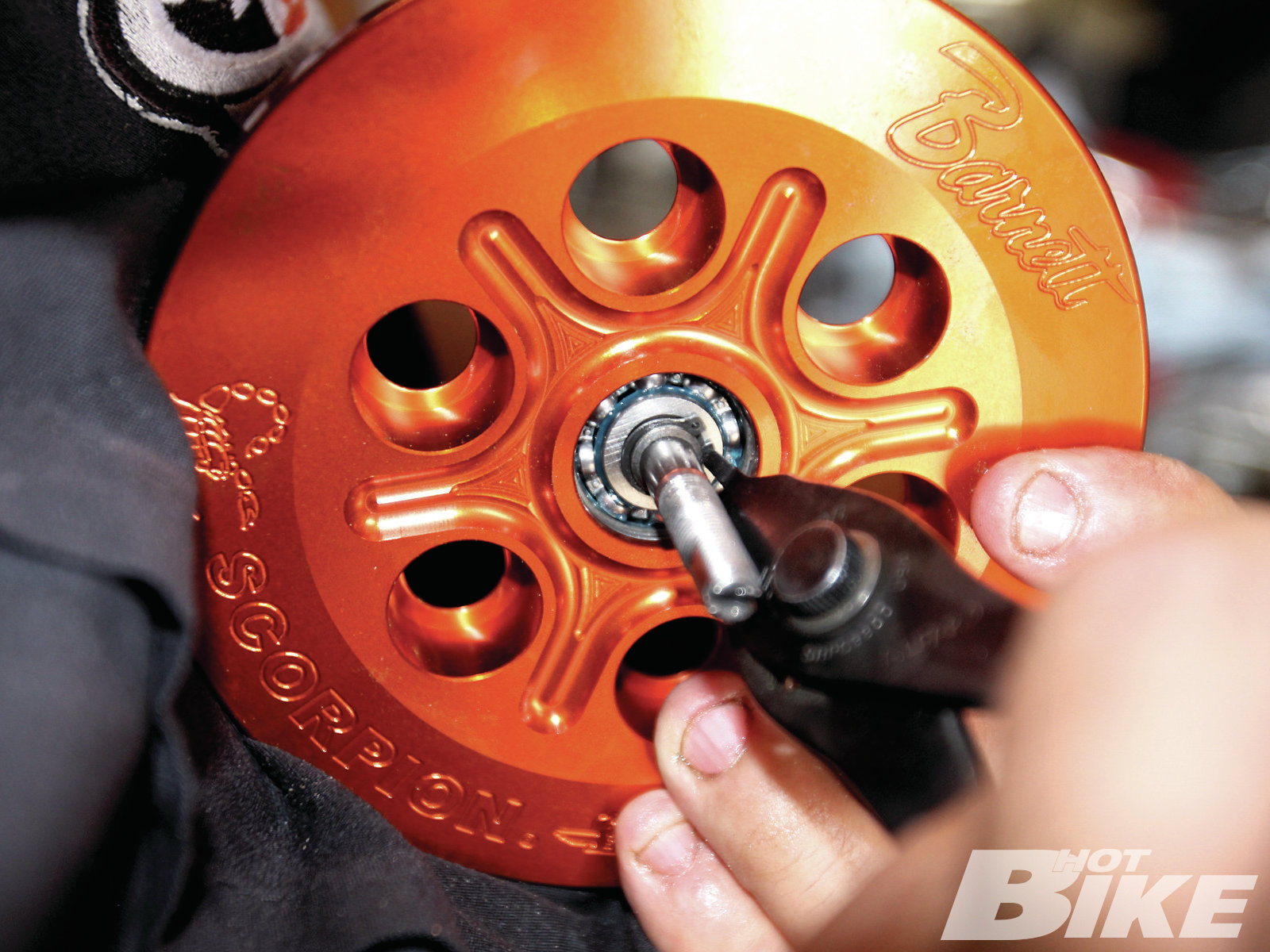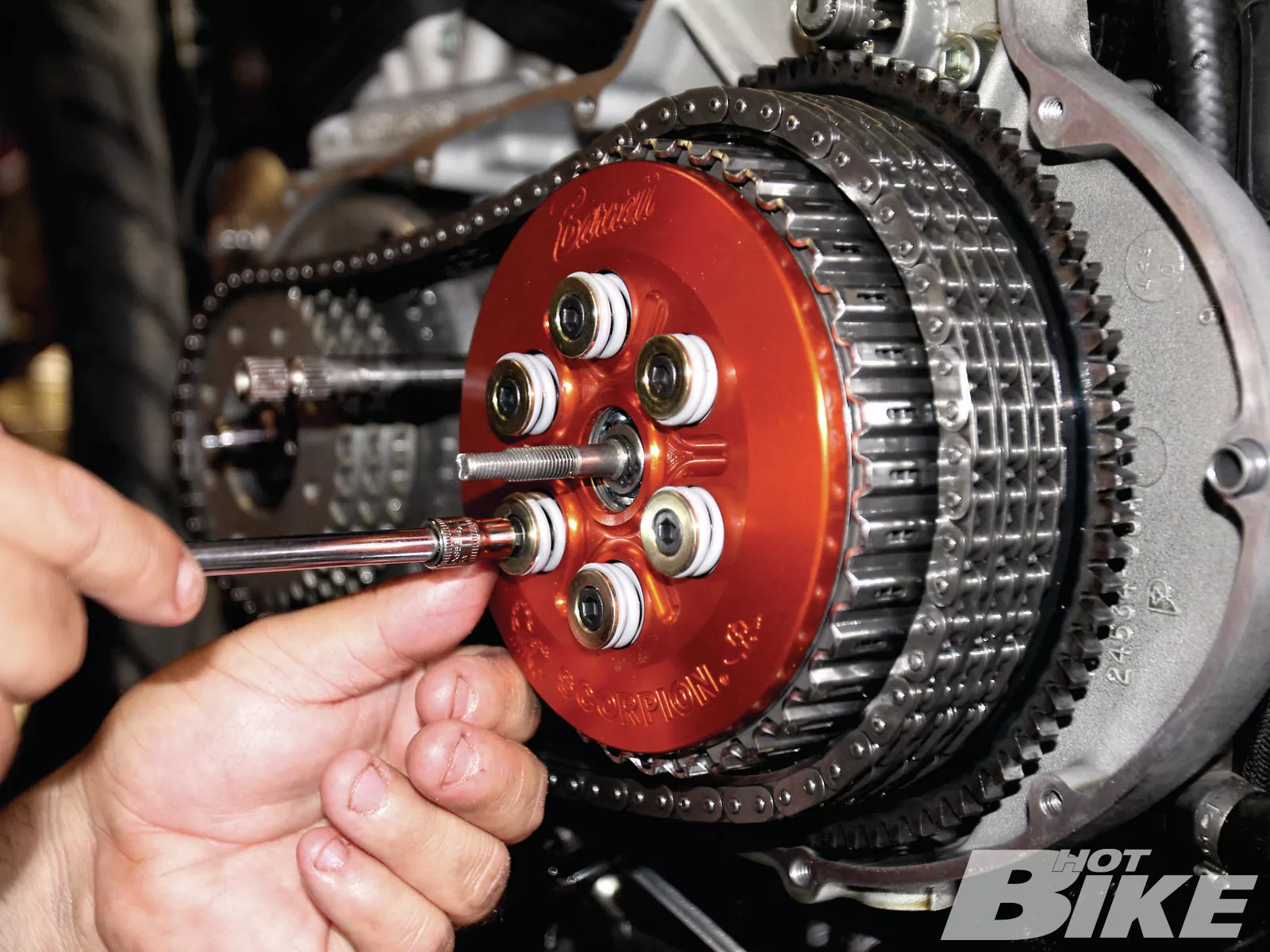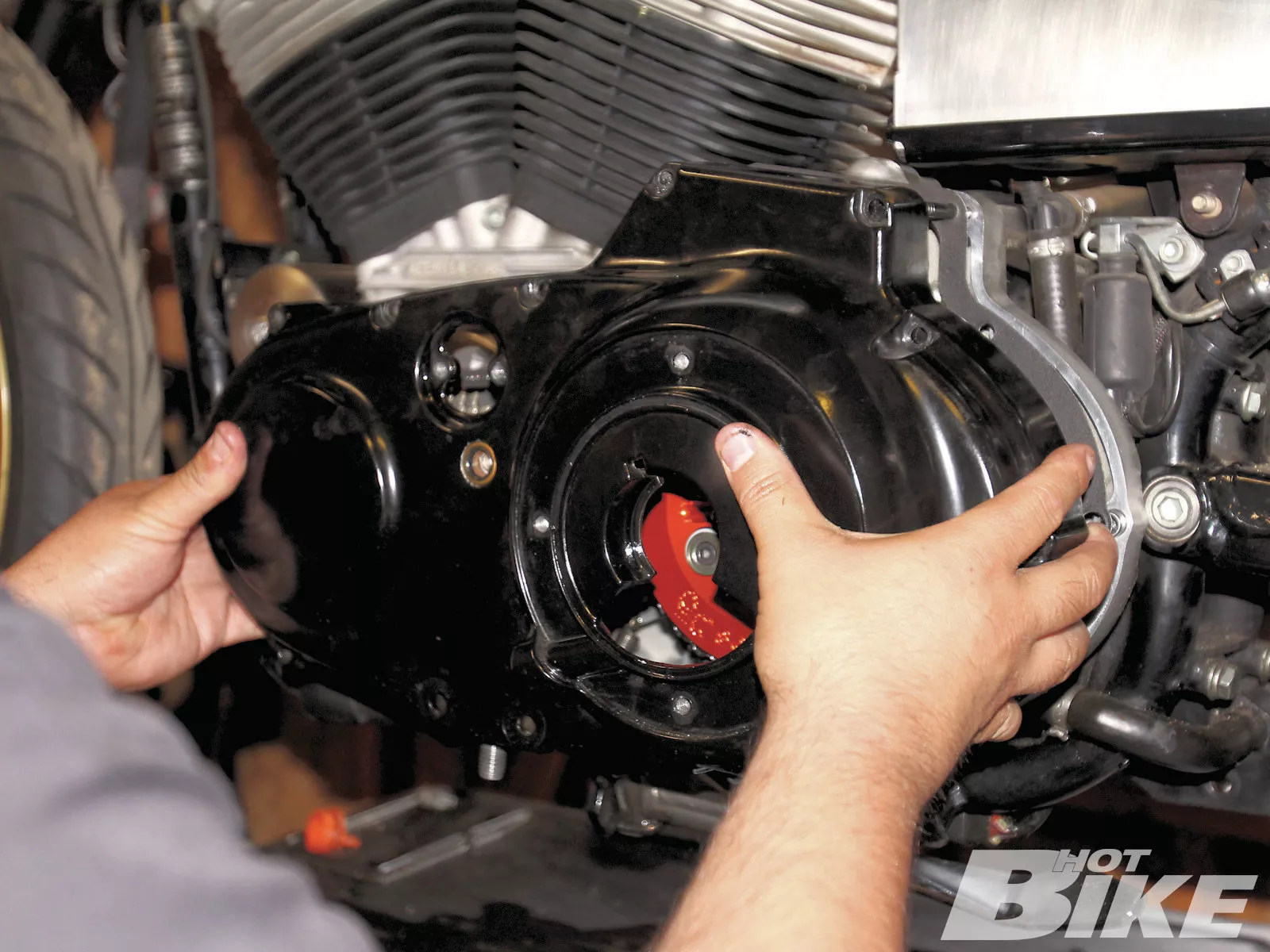 In last month's installment of the Sweet Tracker build, we showed you the incredible performance gains thanks to Revolution Performance's Big Bore Kit, SuperTrapp XR style 2-into-2 exhaust, Mikuni 42mm carb, and Daytona Twin Tec ignition. To take it one step further in the hi-po department, AMA hall of famer and Barnett Performance Products' consigliore Larry Coleman suggested the Scorpion Clutch would be a great addition to the already-well-performing Sportster.
A factory clutch works just fine…with its factory components. When a motor hop-up is performed, the increase in power places more force on the OE clutch assembly and clutch plates. As a result, a clutch can start to slip (when the clutch plates don't correctly mate so that the most amount of power that can be transferred to the transmission isn't). Basically, if you release the clutch lever in gear and roll on the throttle and the revs increase but the bike doesn't move, your clutch is slipping.
Barnett's Billet Scorpion Clutch ($550) features a billet aluminum pressure plate, chromoly hub, organic friction rings, and steel rings that feature more surface area than stock, and a variety of clutch springs for fine-tuning clutch adjustment based on your preference and application. The Scorpion is a great way to compensate for engine performance mods to eliminate clutch slipping while still retaining a nice soft lever so you don't pull a muscle in your hand like you may have during puberty.
Our good friend, Jose, helped us out with the install, serving as the hand model. He really doesn't know shit about shit, but he's entertaining (just kidding). Overall, Barnett's instructions are very straightforward, but you'll need some specific Harley tools and a hydraulic press to remove the factory clutch hub from the basket in order to fit Barnett's clutch hub into the basket. Other than those items, this installation can easily be performed in your home garage in a few hours. Be sure to have your factory service manual on hand when performing this installation. HB
**Source:
Barnett Performance Products**
(805) 642-9435 | barnettclutches.com