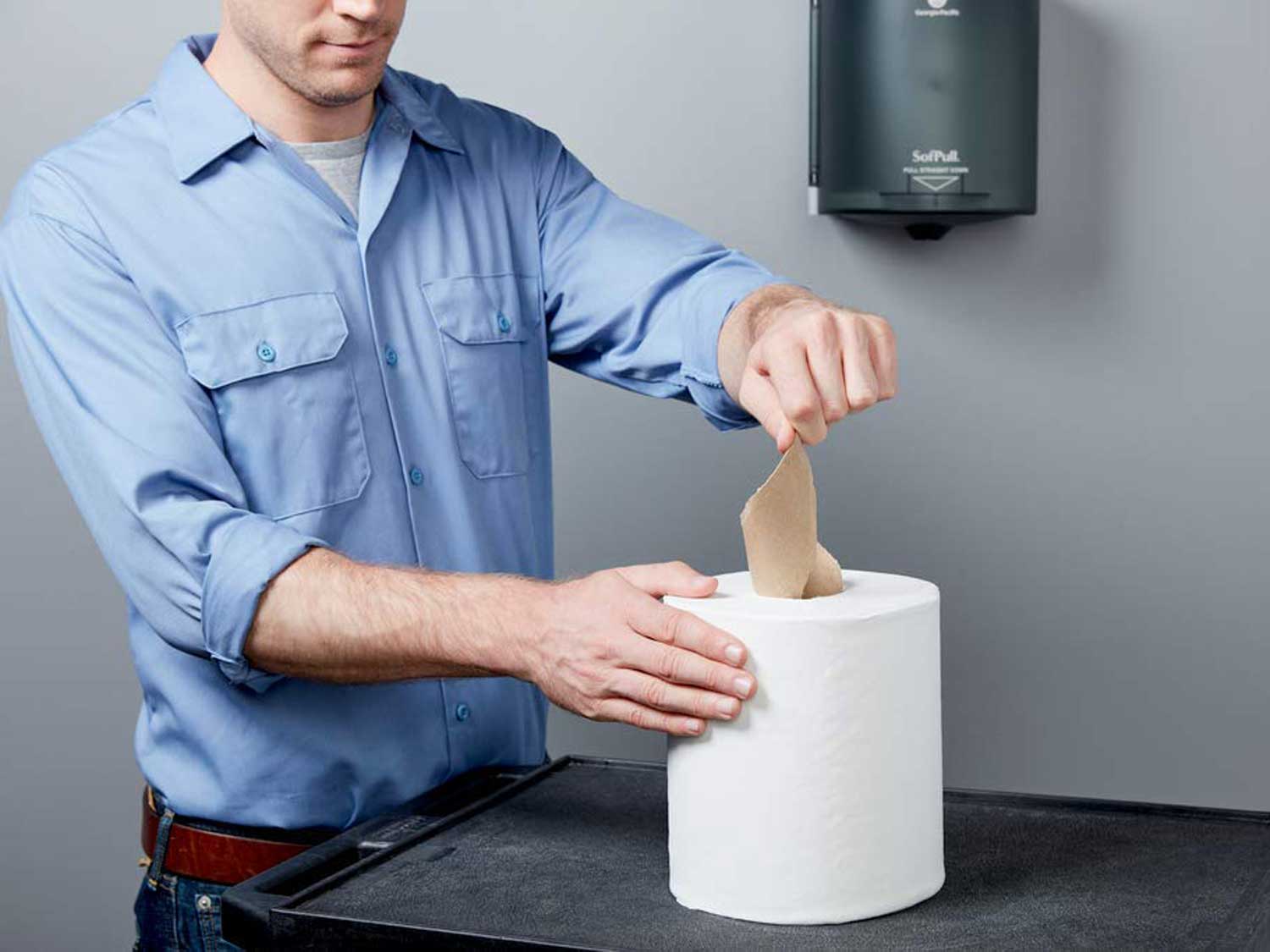 Spills happen. And spills of motorcycle oil or other fluids that soil cloth towels beyond recognition are better off cleaned up by a paper towel. Wipe it up, dispose of the paper towel, and it's almost as if it never happened. And of course paper towels serve their purpose throughout the household too, like drying hands or cleaning up some spilt milk—don't cry, but if you do, the paper towel could even be used to sop up the tears too.
Rock 'n' Roll
This Georgia-Pacific paper towel package has six paper towel rolls. Each roll has 324 sheets, so if you do the math like Miss June taught you in class you will find that there's 1,944 sheets to use. As a center-pull roll these paper towels can be kept in one centralized location of the shop or garage without cluttering up the place. These are touted by the manufacturer as being a thick and absorbent high-quality paper towel versus the standard paper towel, and who wouldn't want those qualities?
Eco-Conscious
If you didn't think you would be stocked up before with 2,000 sheets option, then this 4,000 sheet case of paper towels is sure to satisfy your paper towel craving. The 16 packs are sure to go a long way in any household. These paper towels are also made from a high percentage of recycled fiber, so you can feel a little better about using them.
Quick Dry
Another option that keeps the environment in mind is this 16-pack from Tork. These leaf-embossed towels are FSC (Forest Stewardship Council) certified and EPA (Environmental Protection Agency) compliant to prove its eco-friendly intentions. Tork "helps you get ready for business" and keeps your area clean, meeting the needs of many workplace or household environments. Stack 'em for quick grabbing access when an unexpected tip of the oil can happens or you need to rid your mitts of the grease and grime of your motorcycle's chain.
Industrial/Automotive Specific
If you are looking for a paper towel specifically designed for industrial/automotive use, then the Kimberly-Clark shop towels is the tool for the job. They are tough, and ideal for use in oil changing, painting, polishing, detailing, and heavy-duty cleaning jobs. They come in an easy-dispensing box so you limit the mess.