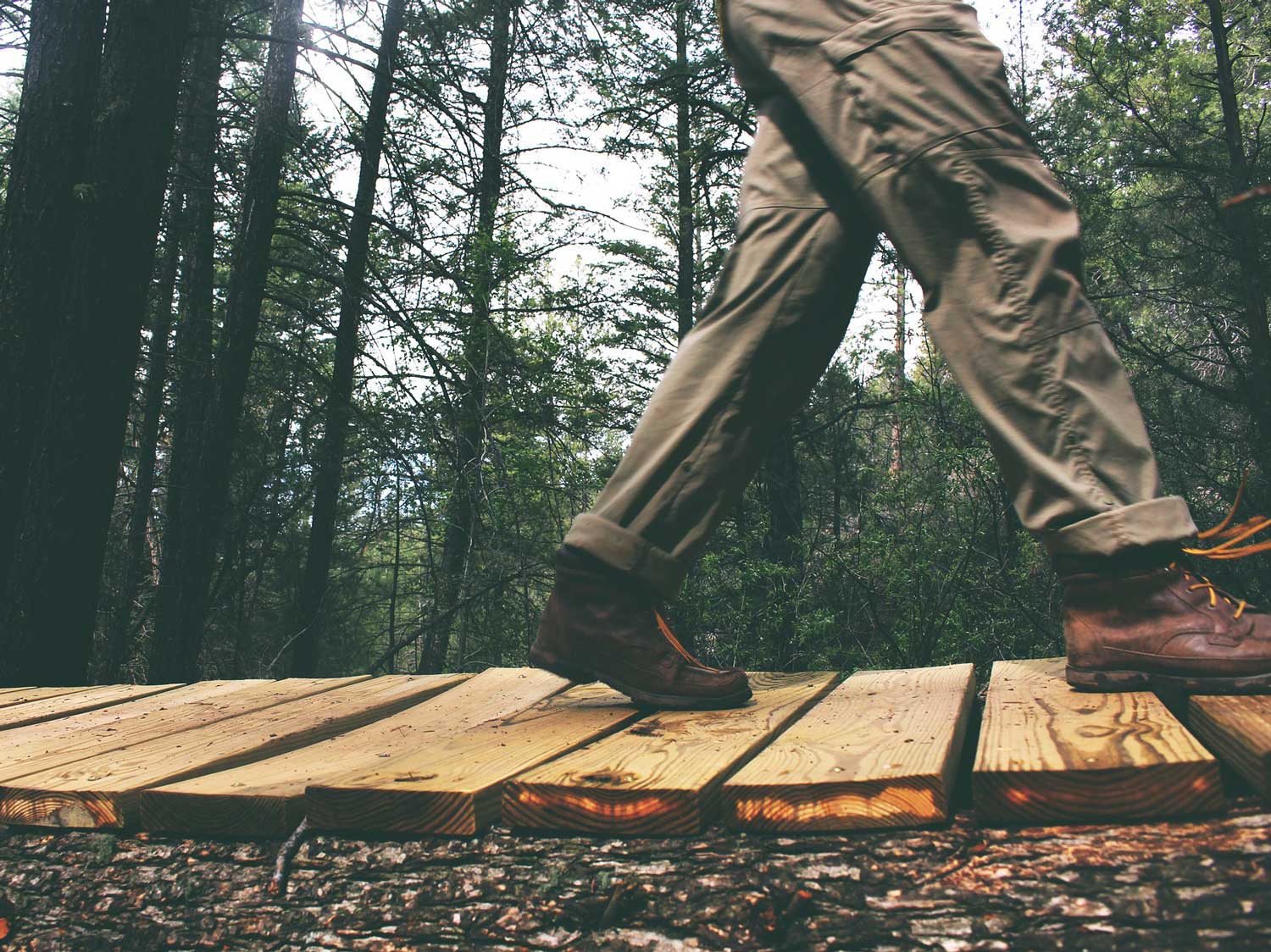 Skilled tradesmen know their clothing has to be as durable—if not more so than—the tools they use daily. Constant, repetitive motions mean wearing out high-contact areas such as the knees, hips, and seat of the pants. Not only are these some of the best men's work pants you can buy because of their durability, but they are also comfortable to wear throughout a workday. These pants are perfect for people wearing a tool belt, police duty belt, or simple leather belt. Find the cut and color from our pick of best men's work pants.
Trusted Brand
If you work in the restaurant industry, in a skilled trade, in law enforcement, or have done any kind of manual labor, you've run across Dickies pants and how amazing they are. They are comfortable for prolonged wear and their hook-and-loop enclosure ensures they stay snug around your waist, without having to use a belt. The Original 874 pants are wrinkle- and stain-resistant making them simple to care for. The welt rear-pocket is a great addition if you are wearing a tool belt; it will be harder for your tools to snag on the pocket opening. The 874 Work Pants come in a variety of colors and sizes.
More Freedom in Moving
Sometimes your police duty belt cannot carry everything you need it to, or it's just uncomfortable to wear when it's encumbered with your gear. This is where cargo work pants shine. The addition of leg pockets helps take some of that burden off your belt and puts those items in an easy-to-reach place. The leg pockets on the LA Police Gear Urban Ops Tactical Cargo Pants are oversize, so they are perfect for larger items. The knees are articulated and the crotch is gusseted for more freedom of movement than traditional work pants.
Triple-stitched for Durability
Your uniform not only has to be tough and durable, but it also has to stay clean. Instead of trying to get that stain out of your work pants, buy a pair that are treated with a stain-resistant compound, like these work pants from 5.11 Tactical. Developed with longevity on the job in mind, these Taclite Pro pants feature a Teflon coating and still remain breathable, which means fewer times through the wash trying to get stains out. The seams are triple-stitched for amazing tear-resistance. 5.11 Tactical offers the Taclite Pro pants in a variety of colors, to match any uniform needs.
Good Bargain
Another well-known name in the work clothes space is Carhartt, and while its products tend to be priced on the higher side, they are definitely worth it. These Relaxed-Fit Twill Dungaree work pants have a looser fit than the others on this list but are snug around the waist. Slash-cut front pockets make accessing stored items easier, and the inclusion of utility pockets and hammer loop are great if you work in a construction trade. These Dungarees are 100-percent cotton and are available in a variety of earthy tones.