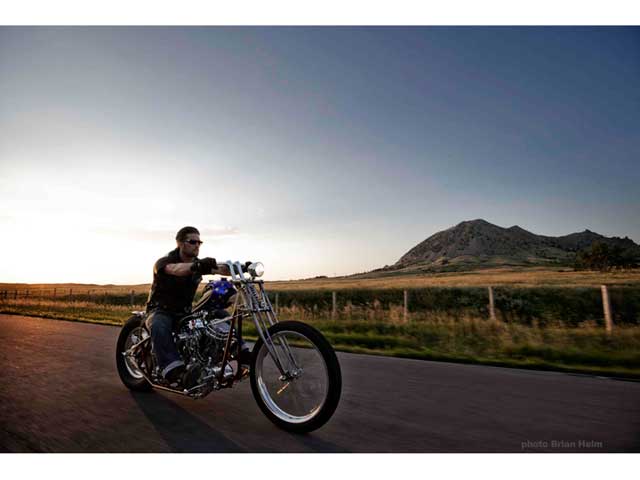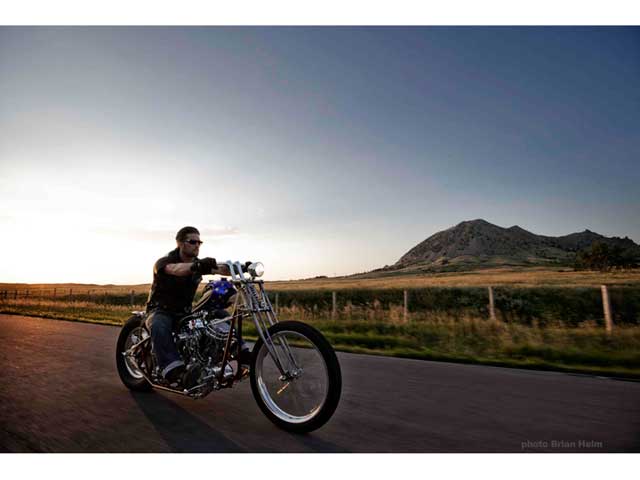 STURGIS, S.D. –July 13, 2011--The Seminole Hard Rock Roadhouse will once again make its home at the Original Broken Spoke Saloon in Downtown Sturgis and this year will feature just one builder, Paul Cox of Paul Cox Industries.
Paul Cox has been a mainstay in the custom motorcycle industry for years, first known for his incredible custom leatherwork and working side-by-side with the late Indian Larry and now for his no nonsense Brooklyn built custom motorcycles that show respect for the past and a vision towards the future. "I wanted to feature Paul in Sturgis because every bike he builds is incredible. The detail he puts into them and the fact that he builds them all by hand is a true testament to his raw talent." Said Seminole Hard Rock Roadhouse coordinator Carrie Repp.
Seminole Hard Rock Roadhouses are located at the epicenter of the best bike rallies across the nation. The Seminole Hard Rock Roadhouse is a place where you can see the hottest motorcycles on the road and features the builders who build them. Come and admire the best builders of today and yesterday on the Hard Rock Wall of Fame featuring artwork from Jeff Cochran, Paul Cox, Chris Callen, Trish Horstman and Dixie Olin.
The Seminole Hard Rock Roadhouse is the hub of excitement where bike builders hang out, where television and movie filming takes place and where rockers like Steven Tyler, John Mellencamp, and Richie Sambora have given surprise performances, and where beautiful Hard Rock models love bikers. You can be sure there are always good times to be had, new things to see and cool people to meet at the Seminole Hard Rock Roadhouse in Sturgis
With all the scheduled events, the Seminole Hard Rock Roadhouse will once again be the place to see and be seen during Sturgis Bike Week 2011.
Budweiser, Keyboard Carriage, and Michael Lichter Photography sponsor the Seminole Hard Rock Roadhouse. For additional information, please visit:
www.hrroadhouse.com
www.randrpromo.com
About the Seminole Hard Rock Hotel & Casino The Seminole Hard Rock Hotel & Casino, the title sponsor of the Roadhouse, is a destination where rock n' rollers from across the nation can realize their rock n' roll dreams. The 86-acre resort in Hollywood, Florida, located between Miami and Ft. Lauderdale, is pure paradise. It features a colossal 130,000 square foot casino, a lush 4-acre lagoon tropical pool area, a legendary Hard Rock Cafe, a sensational European-style spa and fitness center, and the famous Hard Rock Live concert hall. Seminole Paradise, South Florida's newest entertainment destination for savvy shopping, delicious dining and explosive entertainment offers a little something for everyone, both day and night.
About R&R; Promotions
Carrie Repp is the strategic owner of R&R; Promotions, a multifaceted "live marketing" special events and promotions company with experience in nearly every area of event development, promotion and production. R&R;'s approach is visionary yet realistic, whether it be a corporate-sponsored event, motorcycle rally, high-end private affair, successful fund-raiser or a national promotion.