Avon Grips has added a throttle assist accessory to their line of popular grips. The ABS plastic throttle assist is extremely durable, and available in chrome plated or black finish. It has an ergonomic design, allowing your palm to rest comfortably on the grip and throttle assist extension while keeping your throttle open. This hand placement allows the rider to get his/her thumb up on top of the grip, promoting blood flow to the riders fingers. The part utilizes a Velcro strap that wraps around the grip, this throttle assist will not turn while your hand is resting on it.
Avon Grips has recently begun shipping its new grips for 2014 and newer Indian model bikes. Avon Grip's technical development team had to design and test the new throttle and clutch side tube for the unique handlebars and Throttle-By-Wire controls developed by Indian. The oversized bars step down to a 7/8th inch under the grips which is very different from most other American and metric touring bikes. Avon currently produces three base model grips available in either black or new tan rubber, as well as many variations for Indian fitment.
Avon Grips, based in Kingwood, Texas has recently begun shipping its new iCruz Cruise Control. Often called the "Poor Man's Cruise Control," it's made from machined 6061 aluminum. The iCruz is available in triple chrome plated or black anodized finish. The iCruz rests against your brake lever while locking your throttle grip in place at the speed you want.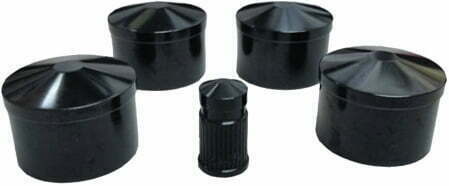 Now available from Avon Grips: matching bolt covers and Schrader Valve caps to go with your hand grips and foot pegs. Made from 6061 billet aluminum, the bolt covers and valves are available in many different styles in both chrome or black anodized finish.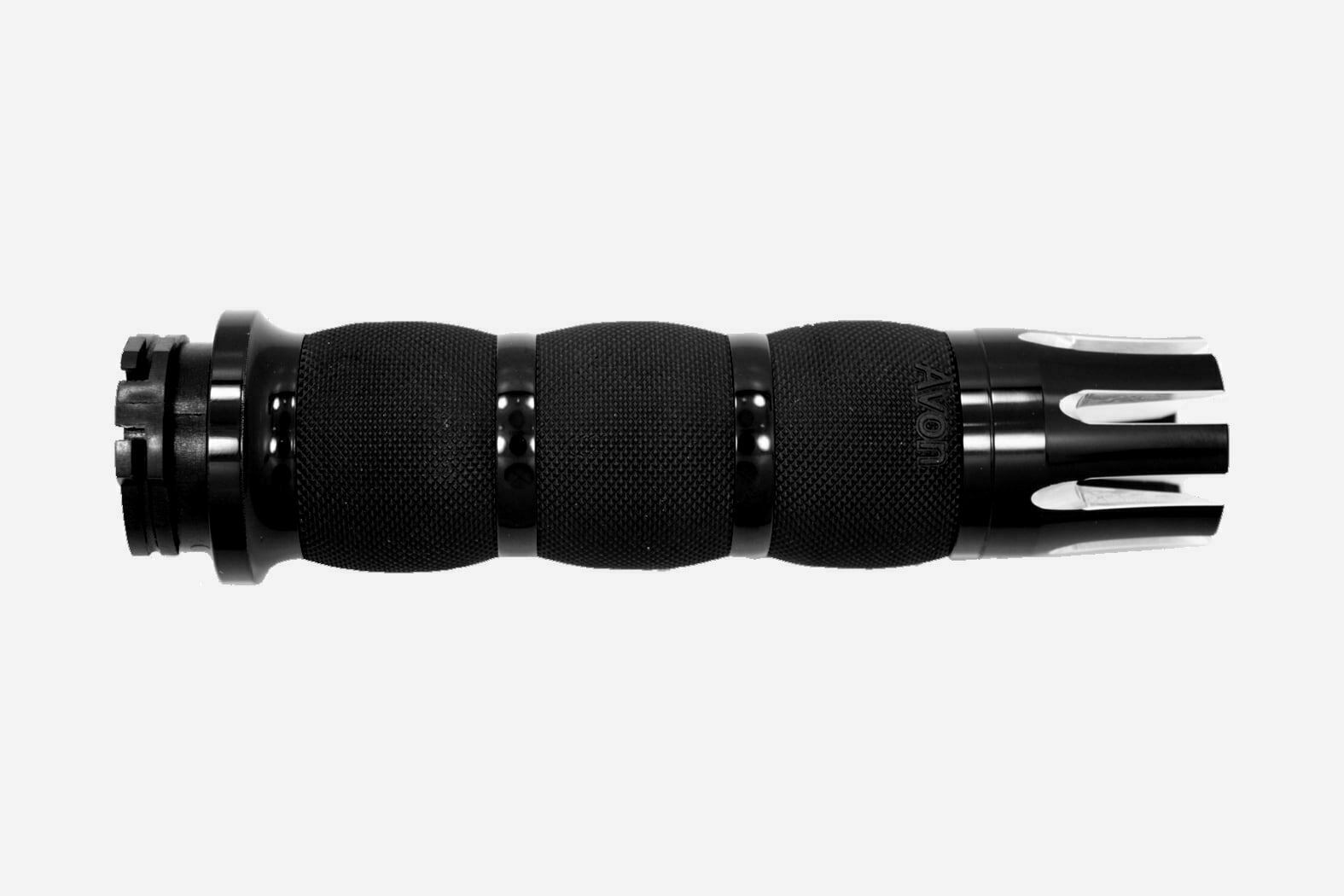 Avon Grips recently announced that is has begun shipping its popular grips, foot pegs, shifter pegs and axle nut covers with some new design ends that match Rinehart Exhaust's new muffler tips. Available in four styles, you can get the ends either triple chrome plated or in a contrast cut black anodized finish. Avon also has an end that matches Rinehart's famous tapered tip that has been around for several years.
Need a new project bike? Take a walk through our Classifieds.