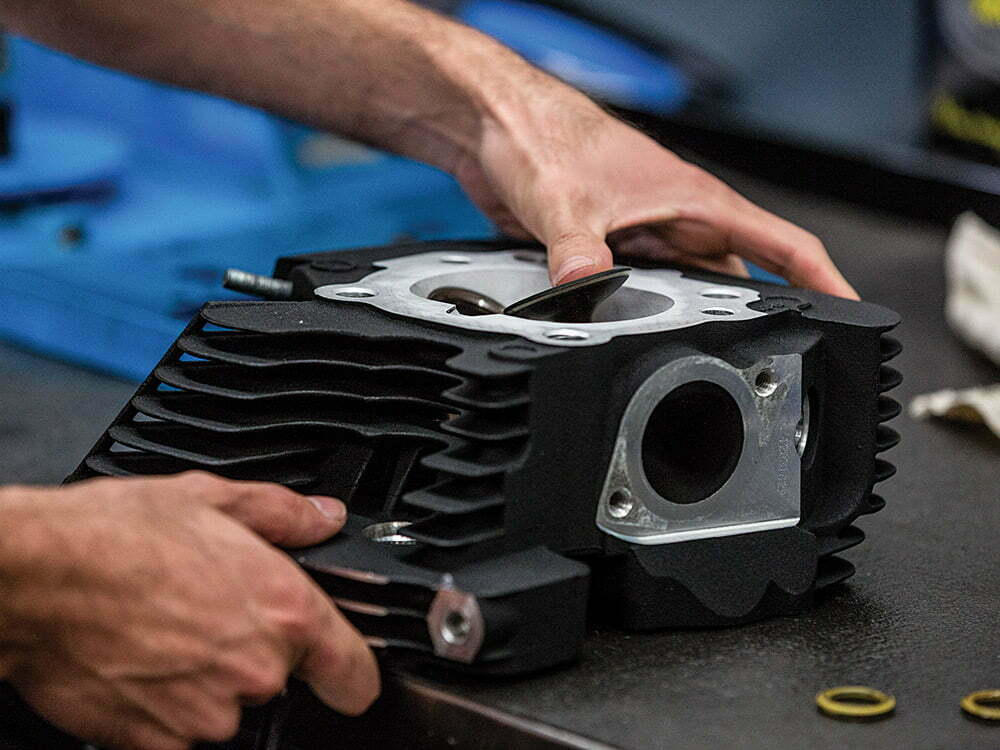 Back in the early '80s, fresh out of college with an engineering degree, Paul Thede was making a name for himself throughout SoCal as an up-and-coming motorcycle-engine builder. Working closely with customers and racers, along with his own firsthand experience, he soon came to the realization that a fine-tuned suspension was just as good as, if not better than, a fine-tuned engine, and by 1984, he started his own company specializing in the finest suspension components available, naming it Race Tech. Engine building was initially part of the company's service offerings, but before long, the suspension side took over, and the rest is…well, revisiting history, so to speak.
By 2015, Race Tech felt it was time to bring back its in-house engine machine shop, once again providing customers with the high-quality engine-machining services for which its founder had become famous 30-plus years ago. Working under Rob Brown, Race Tech's head of R&D, Andrew Flores has been with the Engine Services department since it was re-established, and we had a chance to talk with him to get some further insight.

Right off the bat, Flores set us straight: "Our engine program is a bit different than what most people think—we don't do full engine builds unless it's for R&D."
Race Tech offers rebuilds through its network of certified engine service centers. So what services does it provide? "We're actually a full engine machine shop for the components of the engine," Flores explained. "So we do cylinder head rebuilds and modifications, cylinder honing, crank rebuilds, and dyno tuning (if the bike has an ECU that we can communicate with). Every engine that comes through the door is numbered and put in our engine records system, so we can always keep track of the services we did. Everything is spec'd and put into our database, and the customer receives a copy as well to ensure they are getting verified performance improvements. Also, every engine service comes with soda blasting and ultrasonic cleaning, so the components get returned to the customer looking brand new."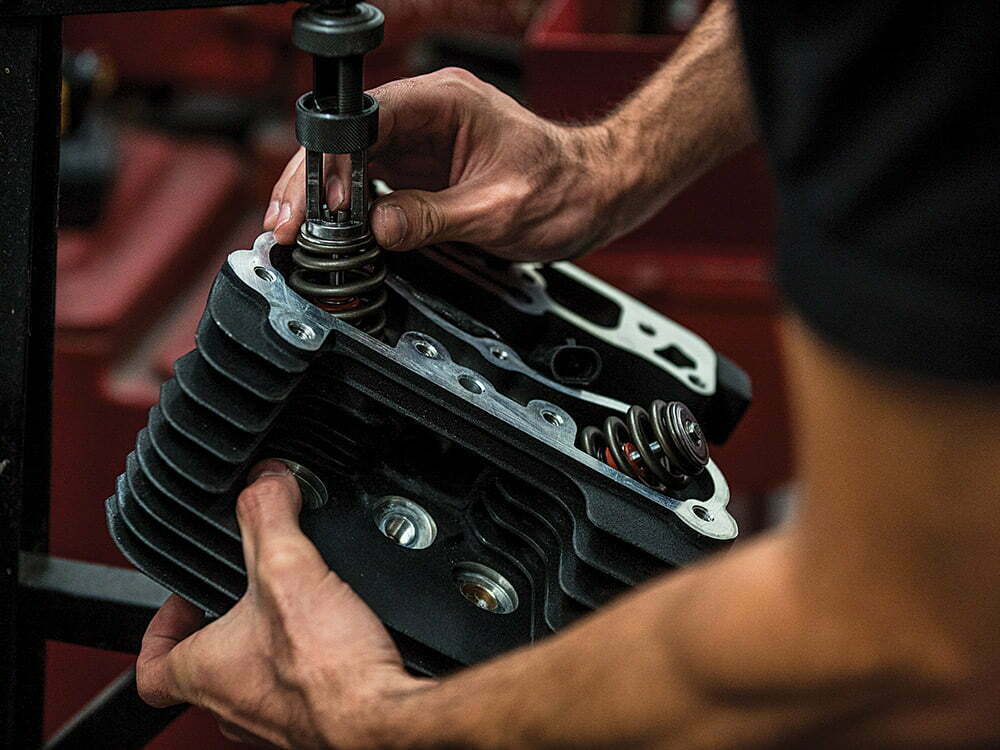 What about specific services Race Tech has the ability to do for customers? "We offer a range of services," he continued, "including our standard three-angle valve job, performance five-angle valve job, valve seat replacements, valve guide replacements, port work, flow bench work, cylinder honing with our rigid hone, cast iron/steel sleeved cylinder boring, cylinder and cylinder head decking, valve refacing/back cutting, dyno tuning, and crank rebuilds. So while we don't build full engines, we offer everything a person would need to build a solid, reliable engine—with a data sheet to prove it."
Flores let us be a camera-toting fly on the wall of Race Tech's Engine Services department as the techs performed a valve job, cylinder porting, and chamber polishing on Chris Kimball's Twin Cam cylinder heads, "ultimately increasing the air speed intake to gain more torque in the long run." If you're considering tapping more potential out of your engine's internals, whether it's machining your heads to breathe better or boring your cylinders for a bigger set of pistons, a complete valve job, or even to schedule dynoing your bike, give Race Tech a call.