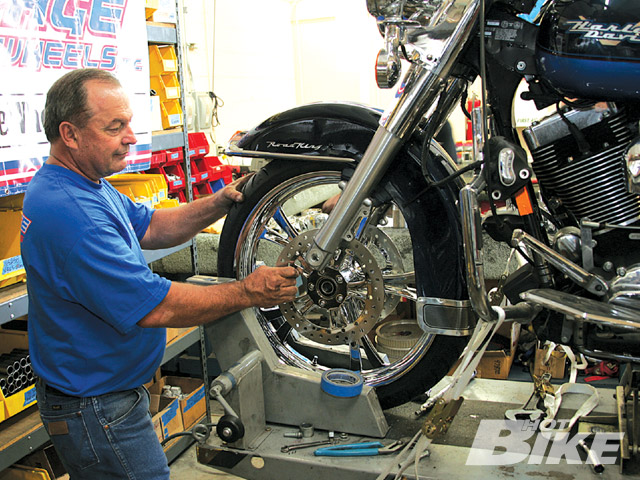 Something as minor as adding a few new pieces of chrome can change the way you feel about your bike, and in some cases make it feel like a new bike. Wheels are no exception; just swapping out the stock H-D wheels for new chrome ones in different sizes can change a bike's look and attitude. We wanted to see how we'd feel about some new taller wheels and rotors for our stock looking '04 Road King.
Enter Rampage Wheels of Anaheim, California, and owner/operator Wendell Smith. Wendell began in the wheel industry more than 35 years ago when he owned Western Wheel Co. and Ultra Wheel Company. A few years ago Wendell was co-owner of Renegade wheels until he sold his share in early 2009. He then opened his own line of custom billet wheels called Rampage Wheels.
With the passion to build and make every piece here in the USA, Wendell has continued in the custom V-twin wheel market with a whole new line of Rampage wheels. With more than 20 different styles of wheels and matching rotors and pulleys, there is a style for everyone. Every wheel comes with a two-year chrome warranty. The warehouse is well stocked for fast delivery on every order; no three-to-six-week wait for a set of wheels.