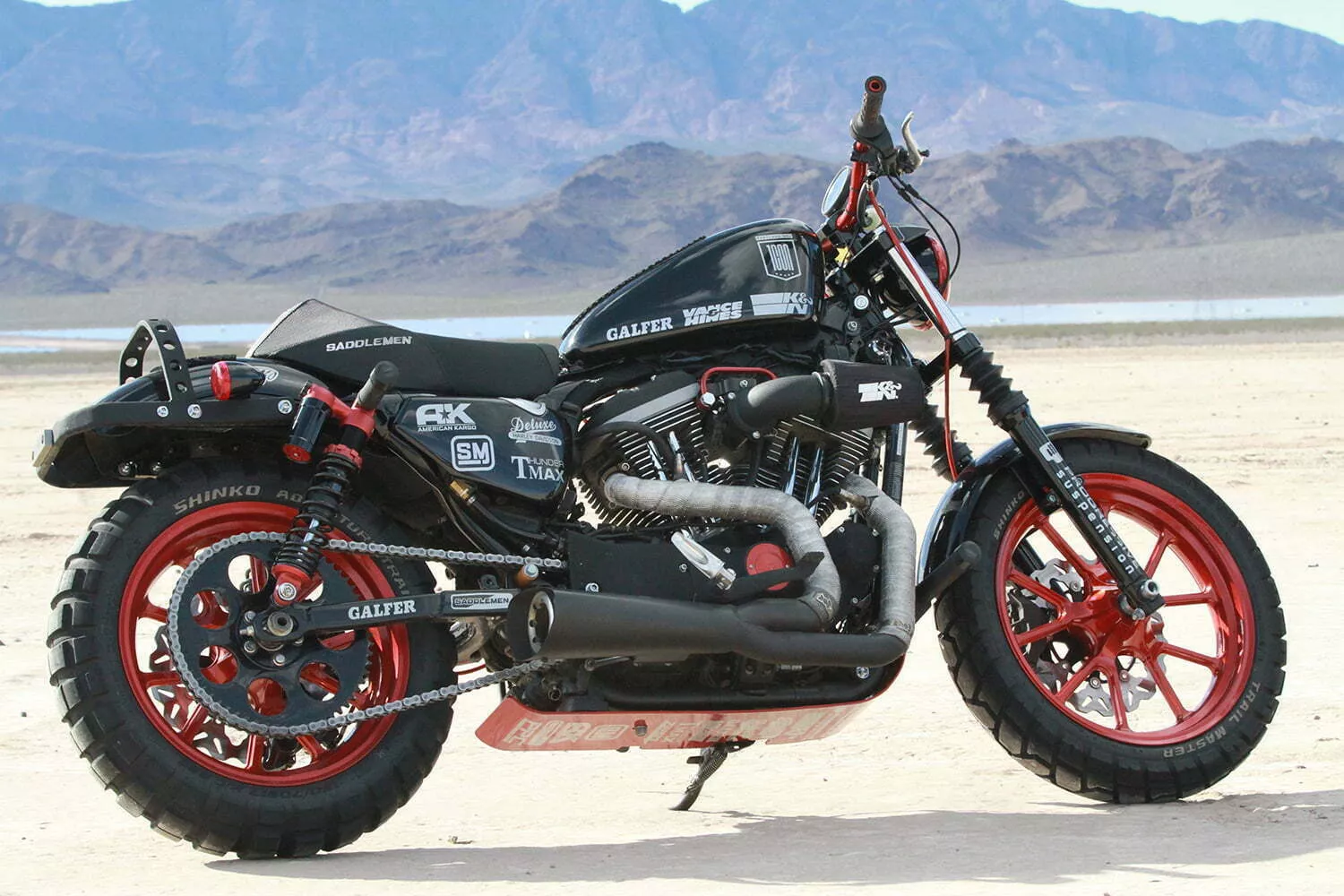 If you love wheelies, burnouts, drifting, wild motorcycle modifications, adrenaline filled performances, and the sight of road bikes blasting down dirt roads, the new 1 WR Gripper Seat will deliver. The amazing new Saddlemen 1WR Gripper Seat co-developed with V-twin stunt rider Rob Carpenter to specifically meet the grueling demands of the professional stunt scene is now available for the H-D Sportster. A single screw installs the hi-tech seat that fits the rider, their style and the motorcycle.
Based on 30 years of street and track testing, the designers at Saddlemen know how important the interface between the body and seating surface are to motorcycle control, especially during aggressive conditions. This new seat utilizes a unique Tri-Gripper cover with diamond waffle pattern developed after years of studying frictional contact mechanics under real world conditions. Underneath, Saddlemen's UltraFOAM provides a perfect balance of rigidity, user compliance, durability and comfort.
Key features include:
Tall lumbar support combined with Tri-Gripper cover locks the rider into the bike for increased bike control during acceleration, braking and extreme angles which directly translates into improved rider confidence.

Made in the USA

Fits both 3.3 and 4.5 gallon fuel tanks

Ride the seat that Rob Carpenter from 1 Wheel Revolution recommends.

Specially formulated foam that provides feedback and control as you steer the bike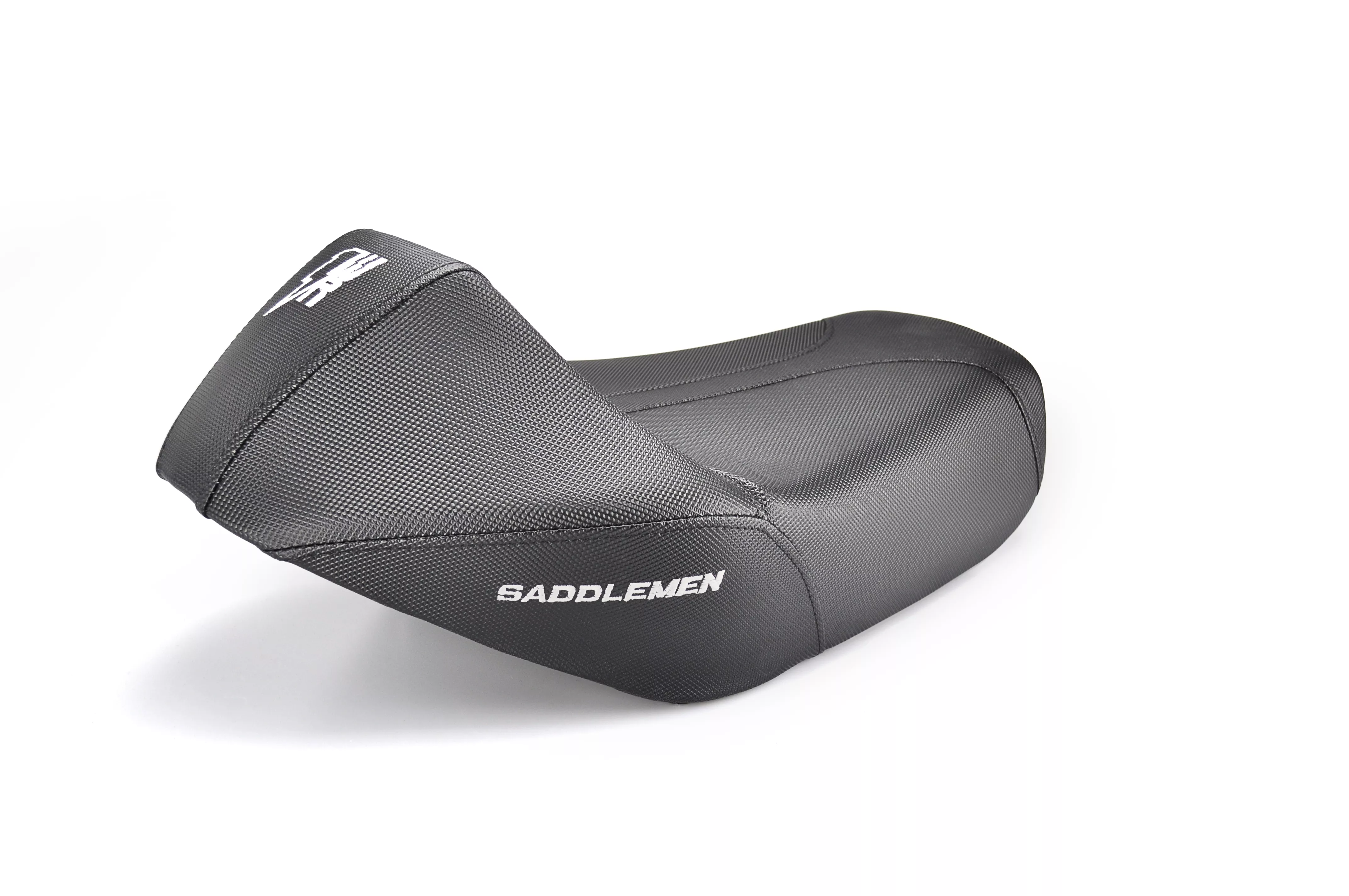 All Saddlemen seats are designed, tested, and built exclusively in the USA for the long ride. American made quality and craftsmanship is something Saddlemen takes very seriously. Every seat since 1987 has been constructed at Saddlemen's Long Beach, California manufacturing facility. Every detail, every stitch, and every step of the process from raw materials to the final product has been carefully considered and inspected to insure that Saddlemen's standards for quality, craftsmanship and comfort are continuously upheld.
Saddlemen remains America's first choice when you decide to upgrade your motorcycle seat because Saddlemen recognizes every body and every bike is built a little different and that sometimes even the best motorcycle seat may not meet everyone's expectations. Unlike other seat companies who might defer the blame on the rider or their bike, Saddlemen will help make it right, call and their friendly Product Specialist will gladly assist.
Saddlemen seats are available at most local motorcycle shops served through Drag Specialties, a leading distributor of accessories and parts for Harley Davidson motorcycles. Call 800-397-7709 or go here.