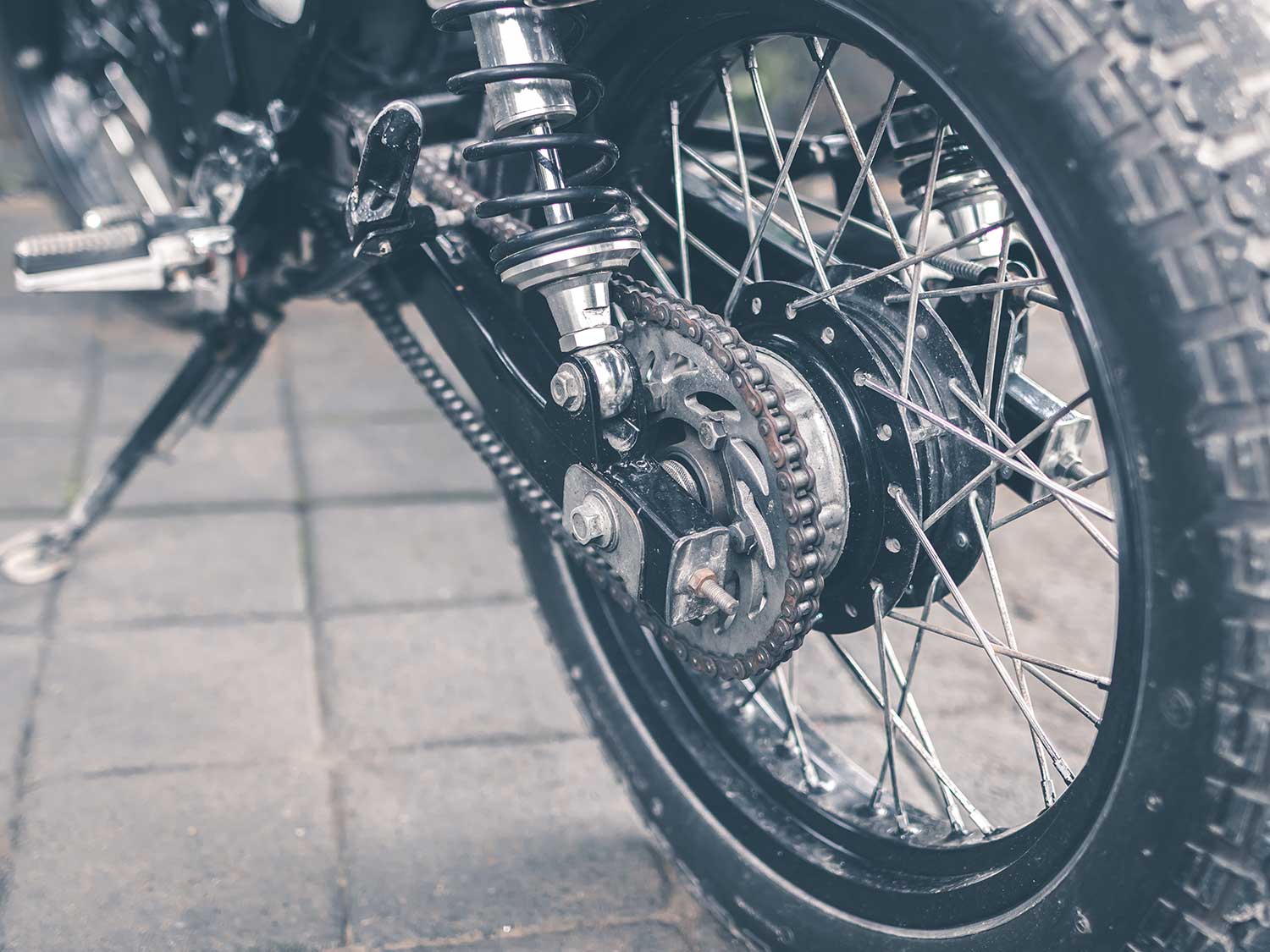 Scrubbing the gunk out of a chain is a simple process, especially when the right tools are at your disposal. Make sure your motorcycle is in neutral, get your rear wheel off the ground, spray some cleaner on the chain, have at the chain with a brush, and finish the chain off by spraying some chain lube. Aside from the cleaner, lube, and possible rear-wheel lift, the brush is one of the tools you need to complete this maintenance. Brushes can come in all shapes and sizes, from U-shaped to spiraled; even a mundane toothbrush can be used as a chain-cleaning tool.
Wefoo 2-Piece Motorcycle Chain Cleaning Brush
This pack of two motorcycle chain cleaning brushes from Wefoo is an essential bundle that can help you keep your chain clean and in turn rotate around the sprockets smoothly. The U-shaped end allows for pretty thorough coverage while the opposite end can be used to scrub harder to reach areas under the chain guards. This set comes with one blue and one red 10-inch-long tool.
Autder Motorcycle Chain Cleaning Brush Kit
This kit from Autder contains not only the brushes you need to keep your chain clean, but also includes a little more. The two bristled brushes are similar in design to those previously mentioned, but there is also a thin sprocket brush, a cleaning mitt, and a sprocket cleaning tool (though this is more appropriate for a bicycle with multiple sprockets).
Tirox 360-Degree Brush
A thorough way to give your chain the scrub-down is with a 360-degree brush like this one from Tirox. Its bristles wrap around the chain making sure stubborn grime is removed from every angle. Keep this brush close to the cleaner and lube so you can be ready when the simple maintenance task is as hand.
Colgate Extra Clean Toothbrush
A common household item like the toothbrush could also be considered for chain maintenance. The fine bristles of toothbrushes can get into crevices of the links and can also be used for cleaning the other tight spots of your motorcycle, leaving everything sparkling. They are used to keep your teeth sparkling after all. Another bonus is that a pack of toothbrushes can be acquired for not a whole lot.