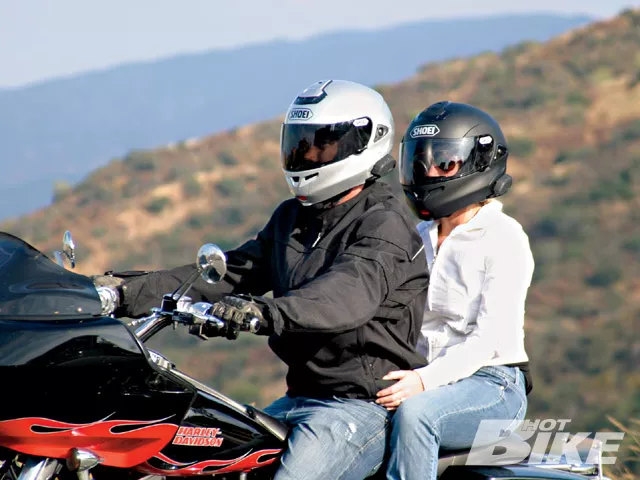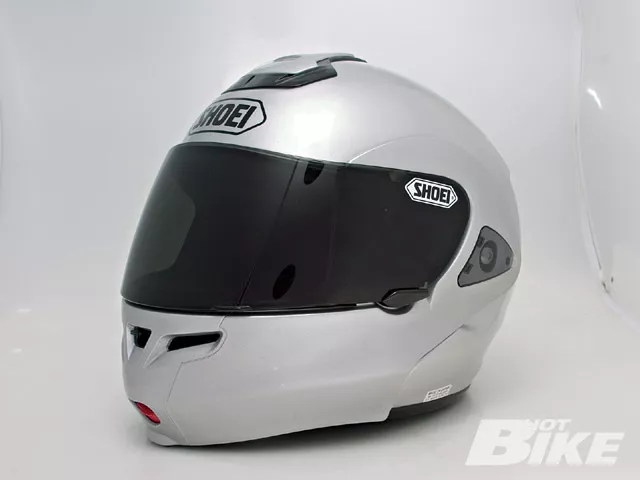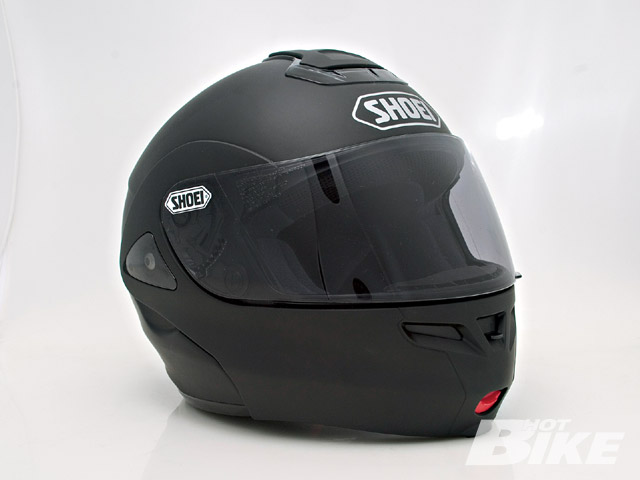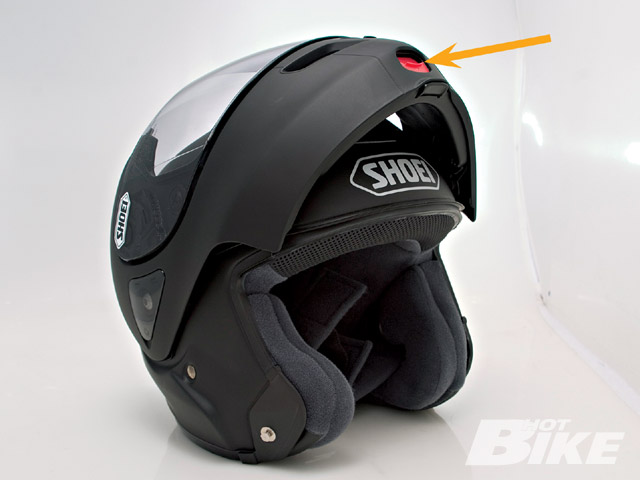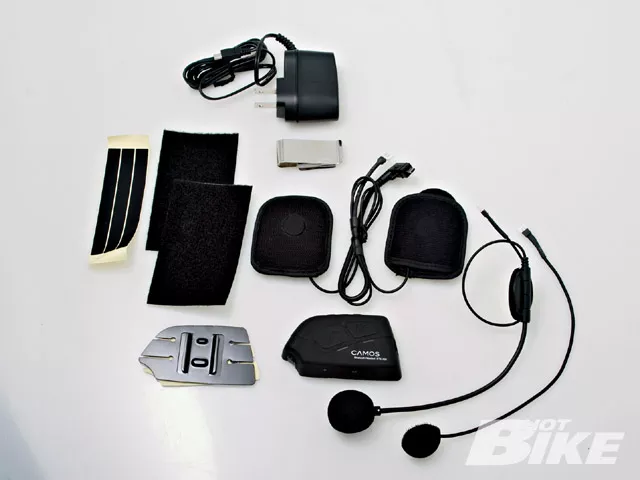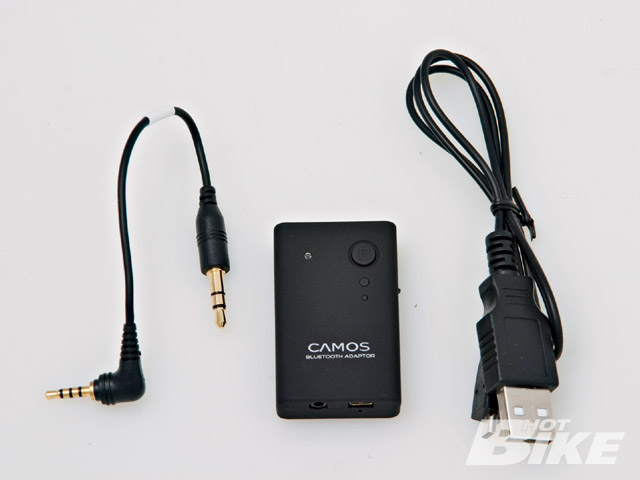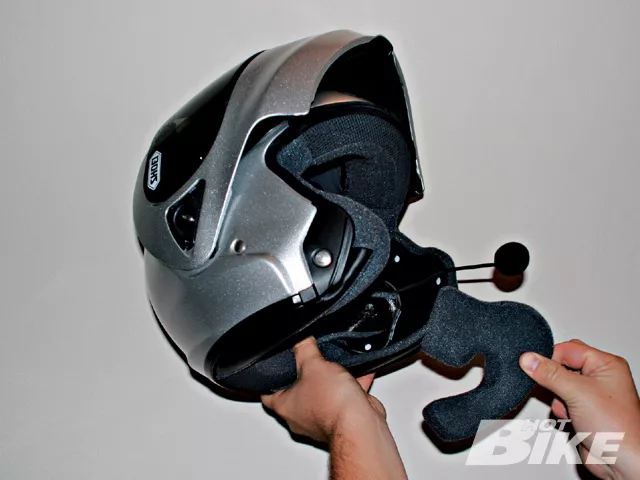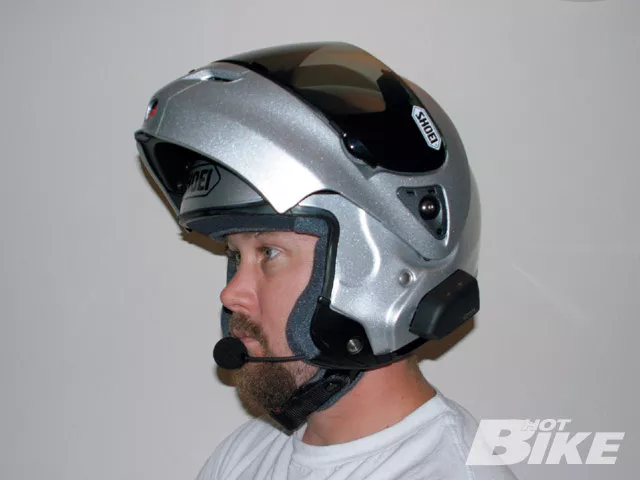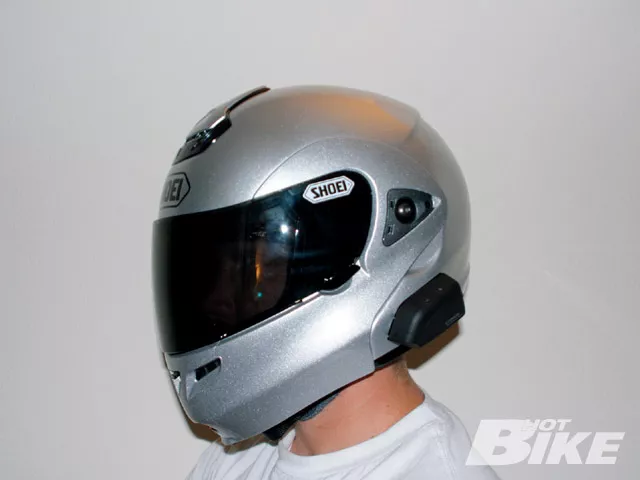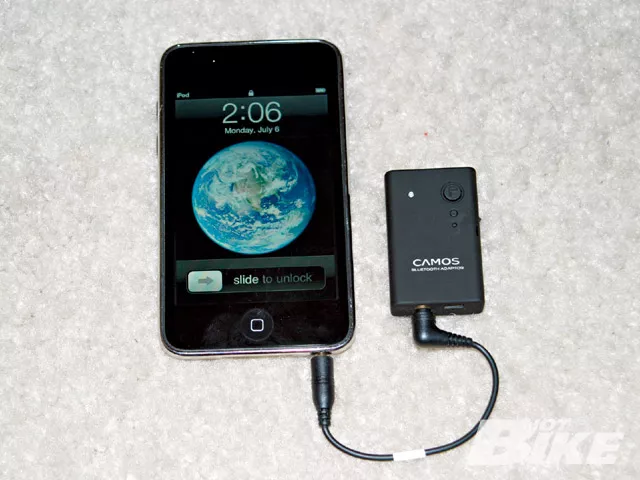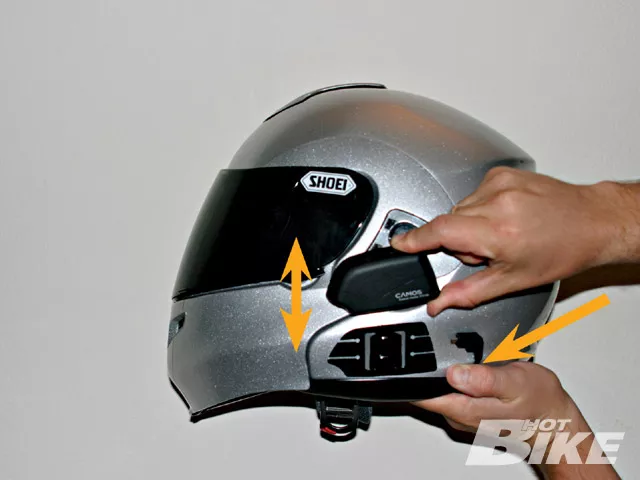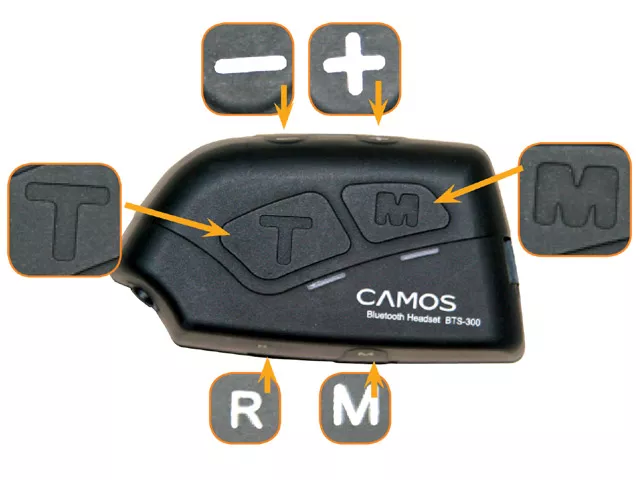 Ever since I was a kid, I've always been fascinated with electronics; any kind of gadget or gizmo, I had to have it. I've also always been fascinated with motorcycles. Why not fuse two passions together, right? With so many technologically advanced concepts out there today it seems there's a never-ending supply of gadgets to play with. Bluetooth headsets have recently piqued my interest; especially when they allow you to wirelessly connect to stereo music, intercom, and your cell phone all at once. At the V-Twin Expo, I encountered the IMC Camos BTS-300 Bluetooth headset ($229.95) and I wanted to get one for an in-depth evaluation. I knew that I would need the right helmet to install such device and the Shoei Multitec ($495.99) crept up to the top of the list.
Distributed exclusively in the U.S. by Benchmark Helmets in Newport Beach, California, the IMC Camos BTS-300 headset with Bluetooth capabilities features two channels that allow you the option of listening to your MP3 or for taking that important call you've so impatiently been waiting for on one channel, and on the other channel you can have a clear conversation with your wife/girlfriend on the back of your bike (if she's fitted with a BTS-200 or BTS-300), or with your riding buddy on the bike next to you (as long as he/she has the BTS-300). The battery life lasts approximately eight hours and the module's been tucked into a waterproof shell to prevent damage from the elements. It mounts to the outside of the helmet's shell, and on the inside, the wiring that connects the speakers/microphone to the unit can be tucked under the helmet's lining.
Shoei's Multitec Helmet is a lightweight modular helmet that features a fiberglass Advanced Integrated Matrix (AIM) shell that's been designed to minimize drag and wind noise. This is ideal for installing a headset and listening to tunes or having a convo with your passenger or riding buddy. The Multitec's flip-up chin bar and face shield also makes rest stops ideal for quick fuel transactions, or for taking a quick swig off of that favorite beverage stored in your saddlebag. The Multitec's been fitted with adjustable upper and lower vents that open to keep you cool on hot days, exhausting air out of the neck outlet vent, but easily close for when temperatures start to drop. The Multitec comes with a chin curtain to reduce wind entering the helmet even more.
We contacted Shoei Helmets and two Multitec helmets were promptly sent out to test all of the functions of the IMC Camos Bluetooth headsets.
How it fared:
After both helmets were set up, we hit the road with our iPods turned on. The speakers are very thin (I didn't even know they were there) and they sounded better than my ear buds. The intercom is voice activated so I started speaking to my wife and after a slight delay (about two-three seconds) the microphone picked up my voice and the music cut out in both helmets and we were able to hear each other pretty clearly, even on the freeway. When we were done talking the music kicked back in after about two-three seconds of silence. Before we left, I asked a buddy to call me after about 20 minutes into the ride. The call came through with a lot of static, which I think was caused by him using the speaker function of his cell phone because he too was driving. He called from a landline a little later and while the call came through much clearer through my speakers, he still had trouble hearing me; however, I was still on the freeway. I exited the freeway and he said he could hear me much better, and vice versa. The system works better the slower you're traveling because of the reduced wind noise. My only gripe would be to relocate the Reset button, as I tended to accidentally push it while adjusting the volume when riding. Overall, the IMC Camos BTS-300 proved to be a very cool headset. It works well, and is definitely worth checking out.
As for Shoei's Multitec, it's probably one of the best modular helmets I've strapped onto my noggin thus far. It's comfortable, it's lightweight, my neck doesn't fatigue on long rides, the vents work well, and I'm definitely digging the tinted shield. I feel like a spaceman!
Channel One
(Cell Phone/MP3)
This button is used to activate and deactivate your cell phone or MP3 player. It is also used to decrease the volume. The BTA pairs to this channel.
Talk Key
This button accepts incoming calls and is also used to redial calls.
Reset Button
This button resets all functions and turns off all functions completely.
**Channel Two **
(Intercom; rider to passenger, rider to rider)
This button is used to activate and deactivate the intercom function for communicating to a passenger or another rider up to 500 meters away.
Mute Key
This button allows you to temporarily mute calls or music on both channel one and two.
Master Key
The Master Key is used when pairing two BTS-300 headsets for intercom use in a master/slave configuration.