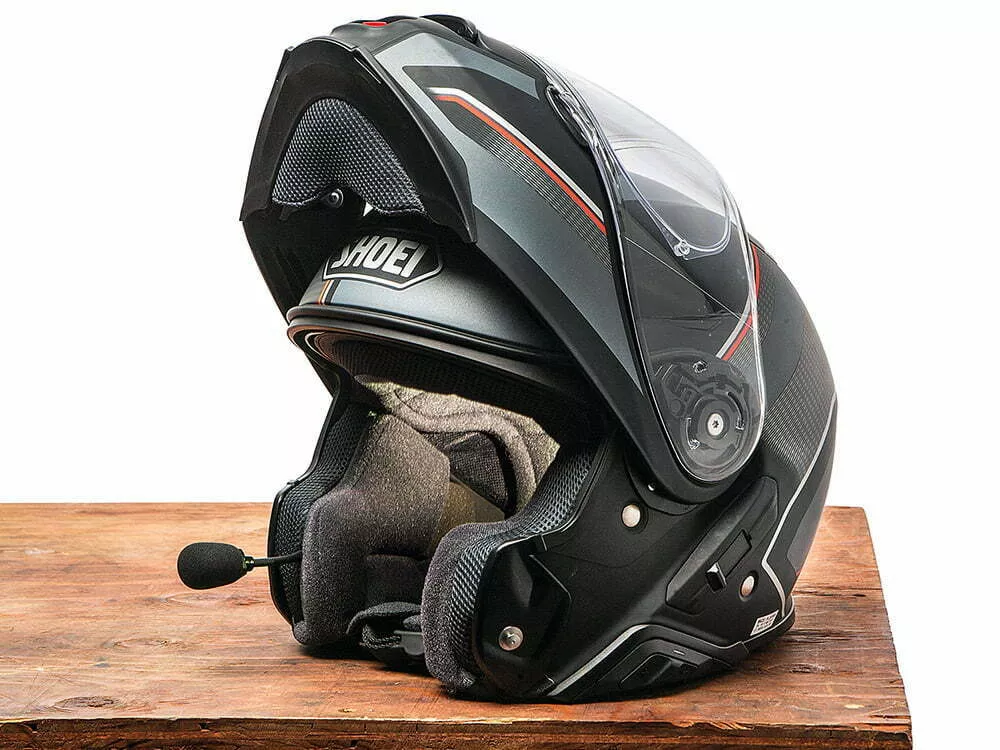 Headsets have come a long way from the inconvenient bricks we used to slap on our helmets. Bluetooth communicators have become so popular and successful that some companies are now working in tandem with helmet manufacturers to build custom electronics.
The $300 SRL from Sena (short for Shoei Rider Link) is designed to lay straight into the factory framework of Shoei's new Neotec II modular ($699). Capabilities are similar to Sena's popular 20S unit, meaning as many as eight intercom connections and "audio multitasking"—your music will gently subside, for example, when GPS directions are being piped into your lid.
A charging port is accessible at the base of the main module, which tucks into a nook in the back of the helmet, and the three-button control unit sits on the left side of the shell's rim. How much more integrated can systems get? You guessed it, Sena is a big enough name in the headset game that it has started producing its own helmet.