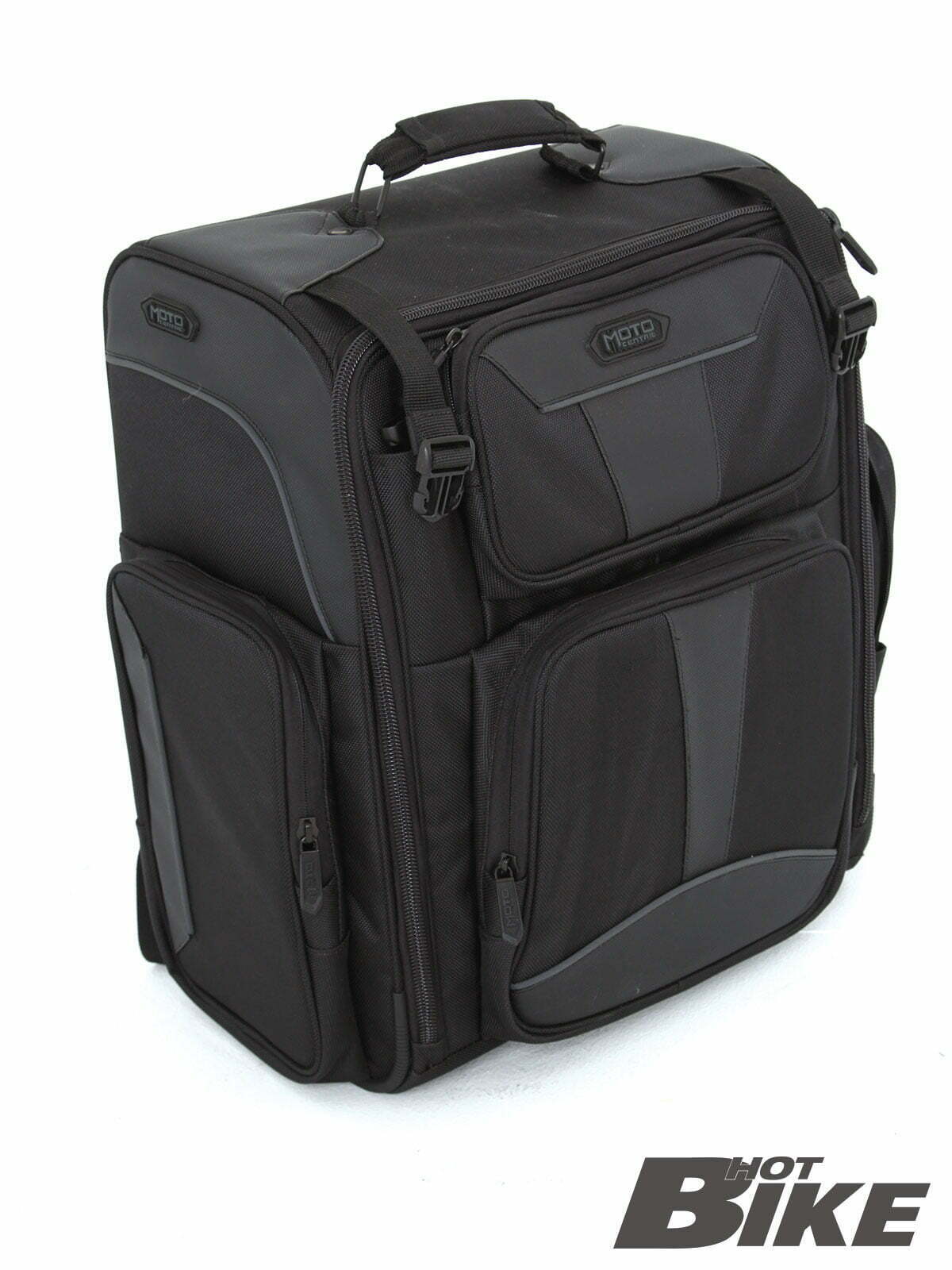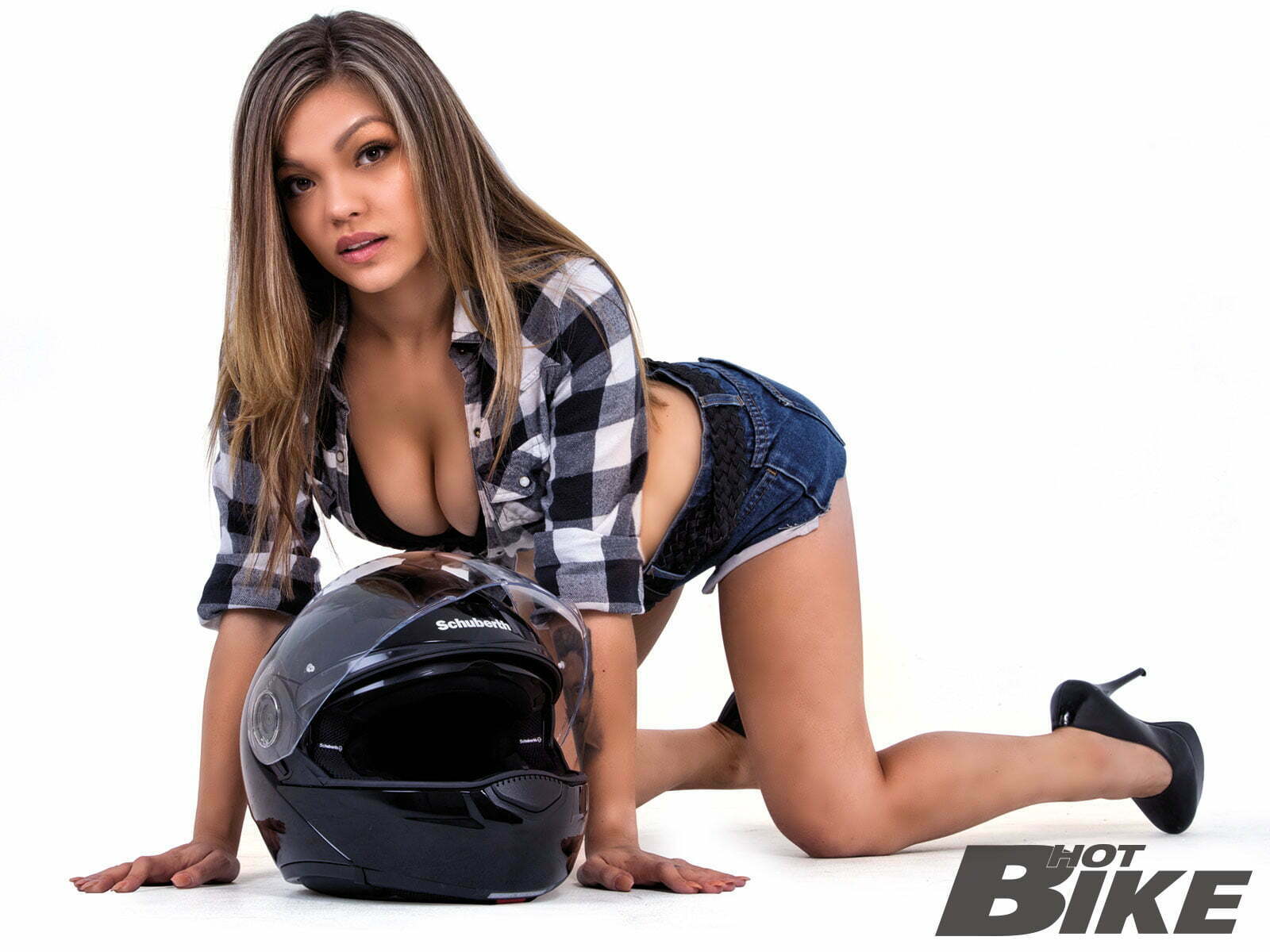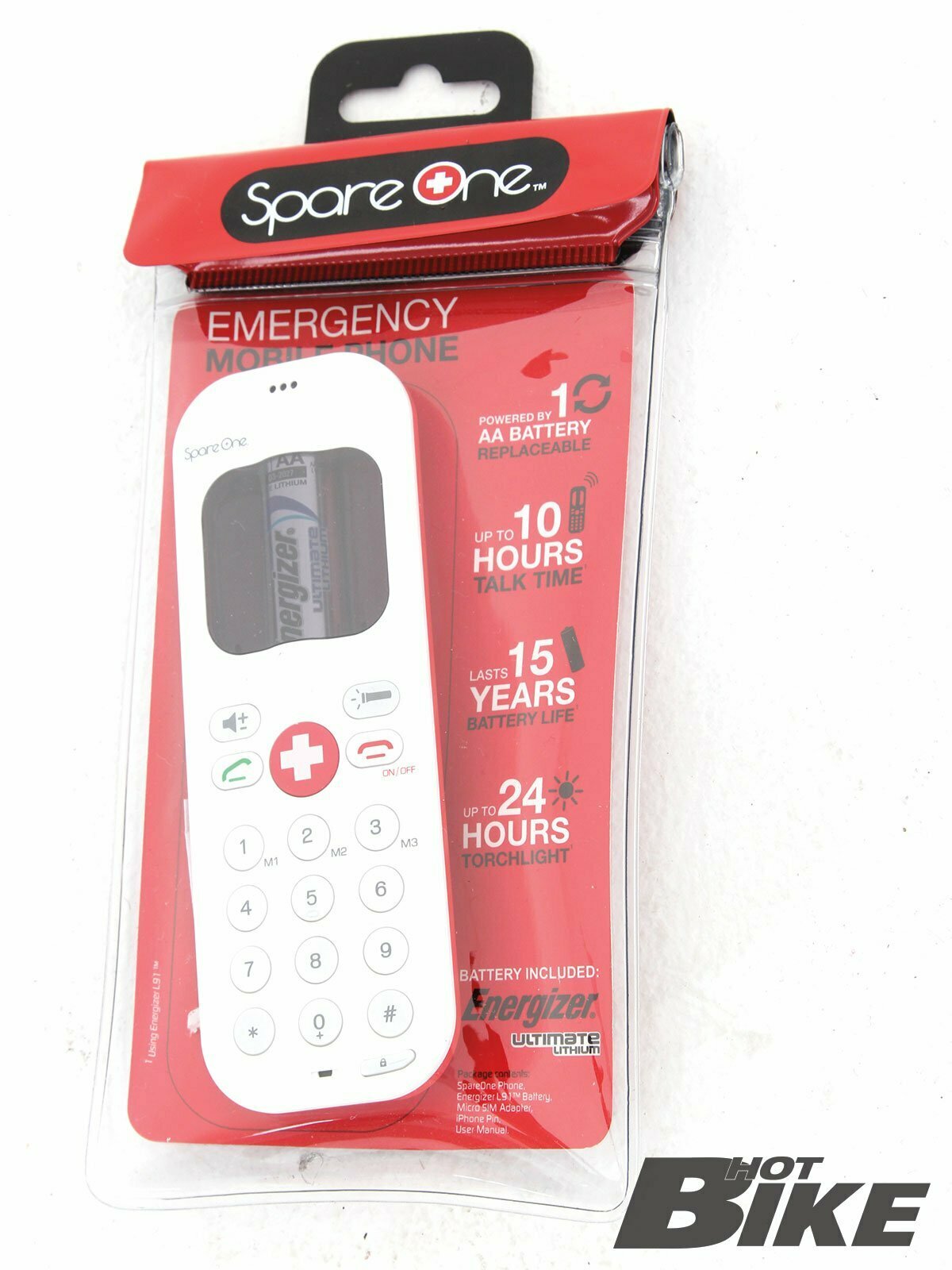 Motocentric
Cruiser Sissybar Bag ($169)
I think I have spent most of my professional editorial career in search of the "golden bag." One that would be just the right size and have enough pockets, flaps, zippers, straps, and Velcro, to suit my every need when traveling by motorcycle. Years later and scads of bags used, I am still on the search for that one bag. I have come pretty close to bag nirvana with this here Motocentic Crusier Sissybar bag and its Ballisic-nylon wrapped goodness. This bag has all of the standard stuff like the universal back rest/sissybar mounting system, rain cover, carrying handle, zippered front pockets, but the 18×18 1/2x 12-inch Motocentric back also comes with backpack straps, Reflect-a-Light reflective piping, and a handy toiletry bag for all of my Axe cologne, spray tan, and hair gel. The front pocket also has a well thought out organizer so I can grab items like chargers, camera batteries, and business cards at a moments notice. All in all the bag did a great job at a good price and except for the issue I had with the d-rings that hold the carrying handle on twisting around when in use. I would say if you are going to do some quick and dirty touring and need a bag to check out the Motocentric line.
motocentric.com
Schuberth
S2 Helmet ($699)
I have been wearing this helmet for over a year now and I am not going to lie to you, Its one of the nicest helmets I have ever pulled over my tattooed head. Yes, it is a modular or "flip-up" helmet, which I have never been too keen on, but this helmet is much different than all the rest it is lumped in with.
With no expense spared (well, to the tune of 6.5 million dollars) and over two years time, the S2 was designed, tested, and built in Germany by a team of technicians with their very own wind tunnel and some very well noted test riders such as top superbikers, and some guy by the name of Michael Schumacher.
The S2 has a very clean outside appearance and is amazingly light and quiet for any full-face helmet, much less a flip-up. Even at speeds over 100 mph the helmet virtually had no buffeting and was rock solid, so no "rag dolling" of my head occurred.
Over the summer months I found this helmet to have amazing cooling capabilties for only having two vents. The liner is made from specially–treated Coolmax and Thermacool fabrics, which always helps with the heat, but the major factor comes from Schuberth's internal tunnel design that employs two channels built into the EPS liner that rush major amounts of air through the helmet. So much so, that Schuberth also has a convertible wind-blocking system built into the liner for riding in cooler months.
Other standouts of this helmet are superior peripheral vision, a retractable sun shield, ambidextrous face shield, and a tough-as-nails stainless steel chin bar locking system.
If I had to add any negative thoughts about this helmet it would be the price, but if you think your head isn't worth this kind of money to protect, then it probably isn't. I know mine is.
schuberth.com
Goal Zero
Guide 10 Plus Charger ($129.95)
I took a few days off for a bit of riding last month, but that doesn't mean that I didn't email, text, Facebook, Instagram, and Twitter. The only problem with that is while I was staying connected my phone and pad were constantly roaming and lost power quicker than my Pro-Charged bagger goes through fuel. Luckily I had the Goal Zero Guide 10 Plus solar battery charger. I simply attached it to my sissybar bag and it's 3.5 watts of power instantly went to work soaking up the sun and charging my electrical items. The kit's compact size (13x6x1-inches) made it great to take anywhere and it even comes with a battery charger for AAA and AA batteries (included) as well as a USA and min USB cords, a super charge cord, as well as a 12volt plug to attach and item you would normally plug your car's cigarette lighter into.
I take this handy little thing everywhere I go now, when I'm on the bike of off it. I can honestly say that the Guide 10 Plus is a permanent fixture in my saddlebag, backpack or car dash as of late. Since I'm always walking on sunshine with this gadget from Goal Zero I don't have to constantly be anchored to a charger or worry about finding a wall plug.
goalzero.com
Spare One
Emergency Mobile Phone ($99.99)
I am not a doomsday prepper or zombie apocalypse kind of weirdo, but I would like to think that if any sort of shit went down I would actually be pretty prepared. Even if its just downing a motorcycle in some sort of remote area. That is why I really liked the idea of the Spare One emergency mobile phone. It comes in in a waterproof cocoon pre-installed with a battery capable of a 15-year shelf life. The Spare One is ready to go for 10 hours of talk time out of the package and calls can be made with or without a SIM card. It also is GPS trackable and runs on the power from any AA battery. Another great thing is that at the top of the phone it has a really bright LED torchlight built into it so you can find your way in the dark or signal for help. Look at it this way; none of the 25 million people affected by disasters yearly think that it was going to happen to them. Having this in your saddlebag, bedroll, or stashed under your seat is a great way to have at least a little insurance if murphy's law creeps into your life and turns it upside down.
spareone.com