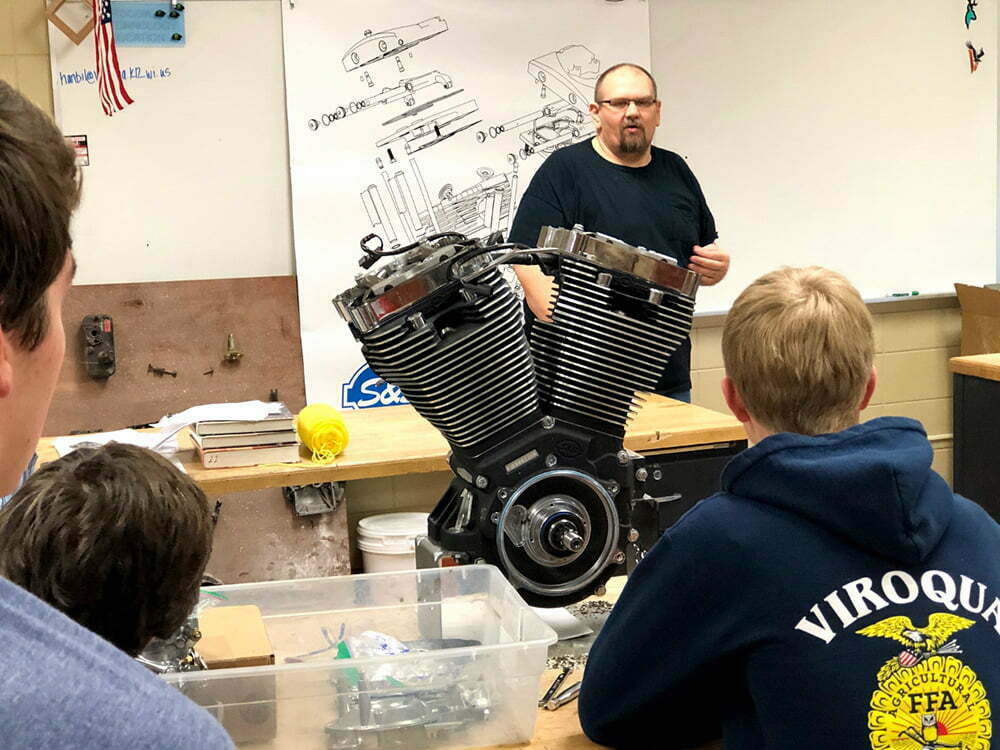 When Kevin "Teach" Baas reached out to David Zemla about securing some "seconds" engines for the chopper class Baas teaches at Bloomington, Minnesota's Kennedy High School, it sparked an idea with S&S Cycle's VP of marketing.
"Why not do something like that closer to home?" Zemla wondered.
Viroqua High School is a little over 20 minutes away from S&S Cycle's HQ in Viola. The small community lies in Wisconsin's Driftless Region and, according to the Viroqua Chamber Main Street, is one of the greatest organic farming areas in the US. Under the guidance of Bill Hannah, the high school's shop class is a "student favorite" and "covers a broad spectrum of subjects, from small engines to drywall and basic electrical," according to Zemla. You can now add V-twin 101 to its syllabus.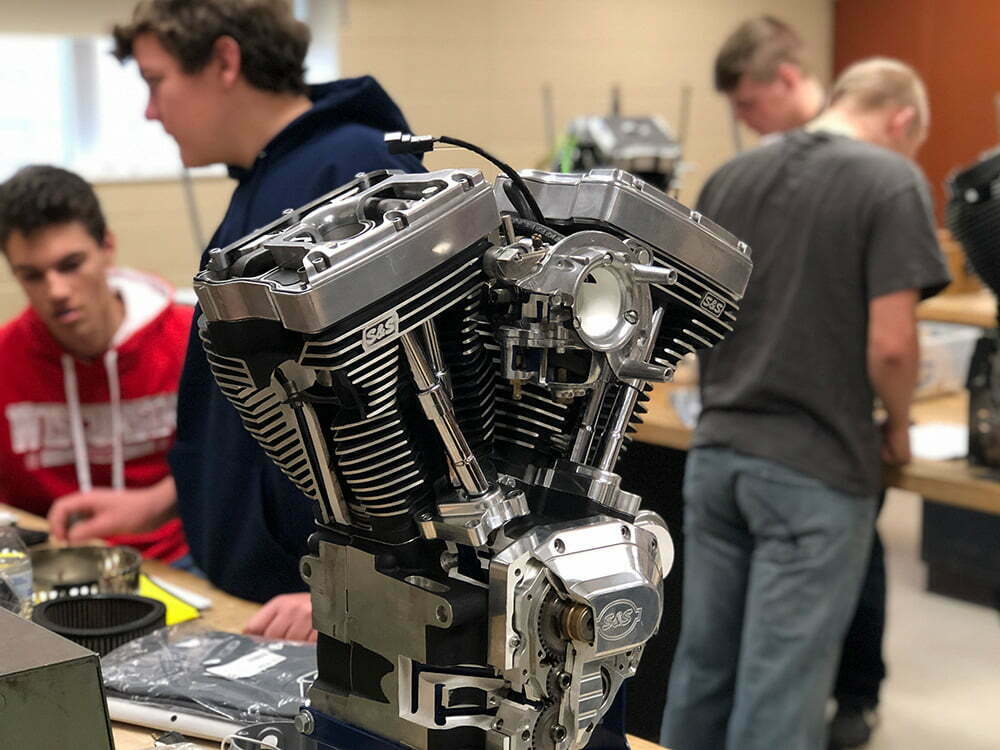 To kickstart the high school program, S&S Cycle donated seven complete "seconds" engines and stands. The company also provided a curriculum and came in two times a week to help teach the students, headed by resident S&S Cycle instructor Kevin Boarts.
"Before working at S&S Cycle, I was an instructor at a technical school that focused on the motorcycle industry, so helping with this program was an easy transition," Boarts said.
For almost a month, 14 students learned the principles of internal combustion in the hands-on program, breaking the V-twins down to the cases, then putting them back together again. The students' farming backgrounds were reflected in their resourcefulness and ability to problem solve; Zemla praised them for progressing twice as fast as anticipated. "It clicked for every kid in class," he added.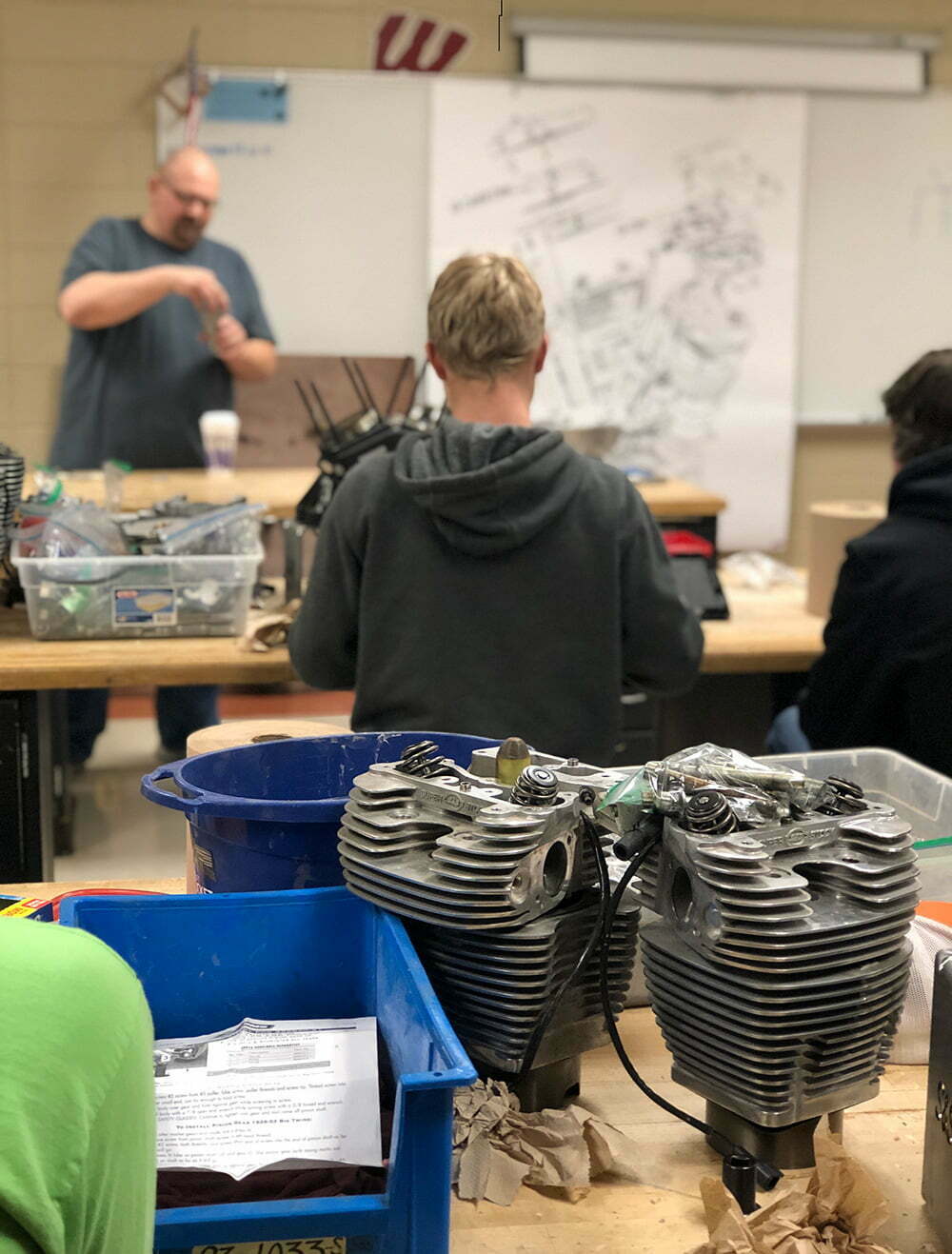 It helps when you have an instructor as enthusiastic as Hannah, who added the V-twin program to the small engine segment he already teaches to his shop class. His excitement at having S&S in his class was as high as the students'.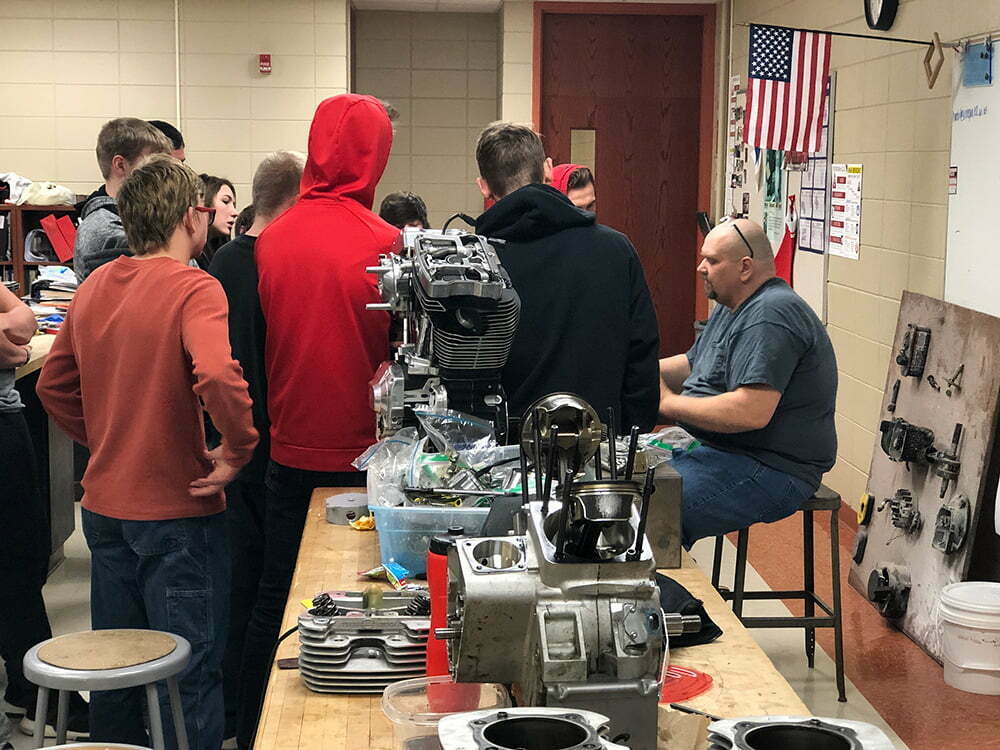 S&S Cycle declared it already has two more high school V-twin engine courses in the works, the next one slated for February, in Westby, Wisconsin. Many of S&S Cycle's employees attended these schools or have children who currently are students, so the high school V-twin class is a great way to give back to local communities and possibly groom future employees. While motorcycling's stewardship has been a hot-button issue recently, S&S is taking a proactive approach and has even said it plans to offer internships to interested students during the summer months.