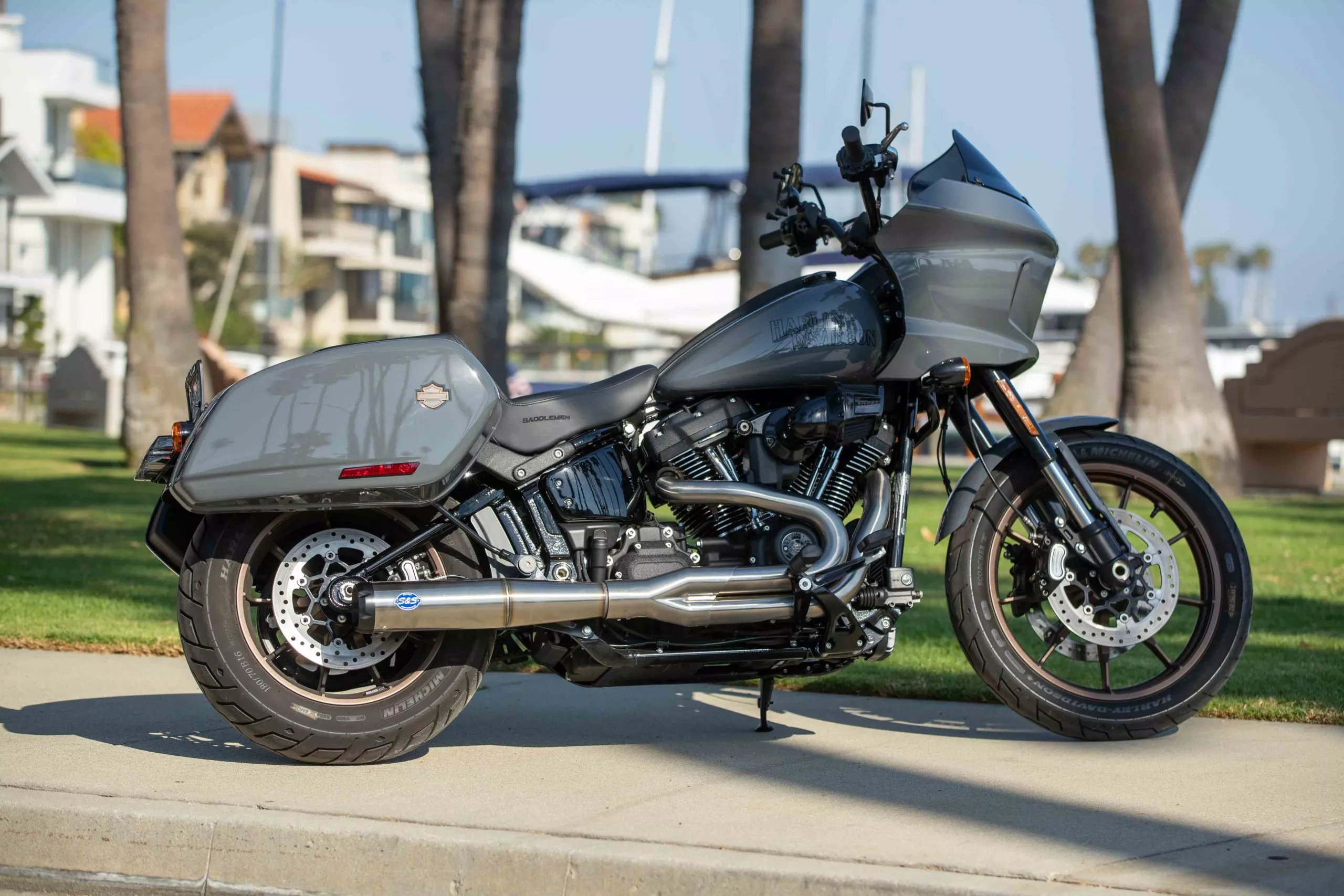 We are loving the Harley-Davidson Low Rider ST. Maybe not in the full-on mechanophilia sense, but pretty damn close. We've logged a couple thousand miles on Harley's new Softail, but it was definitely missing something. After seeing one of the new S&S SuperStreet 2-into-1 stainless exhaust pipes on a Low Rider S at the Born-Free Show, we rang up the crew at S&S Cycle because we knew we had to have one.
Combining the stainless header with stainless shields and muffler make for a great look without the punishment of melting boots (like most of the other stainless systems!). S&S doesn't build anything unless it makes power and the SuperStreet does exactly that with an average of +15% gain in HP out of the M8 Softail models. Combine that with the perfect length and angle, clearing bags, passenger pegs and forwards! Added bonus of the SuperStreet is, it's 50 state legal, so it's warranty friendly and available in all 50 states.
Fitment
2018–2020 Harley-Davidson Street Bob, Low Rider, Softail Slim, Fat Bob, Deluxe, Sport Glide and Heritage models (Standard Chassis), and now Low Rider ST models (brake pedal relocation required).
Features and Benefits
Classic 2-1 styling with world famous S&S performance
Fitment floorboard and forward controls and Fitment mid mounts with S&S brake pedal kit
Saddlebag support compatible! Works with OEM and similar size saddlebags (like Heritage or Sport Glide models)
Stainless Steel finish
Full heat shields on both front and rear headers are brushed Stainless Steel
Stainless steel stepped header construction
S&S engineered high performance catalyst brings legal performance to the street!
Computer aided design and precision bending for class-leading ground clearance
Multi-faceted machined end cap design
Oxygen sensor ports allow use of wide band or stock O2 sensors
Passenger peg bracket included (Fat Boy, FXDR and Breakout version. All others use OE Heritage location)
50 State legal! CARB EO# K-010-22
Made in the USA