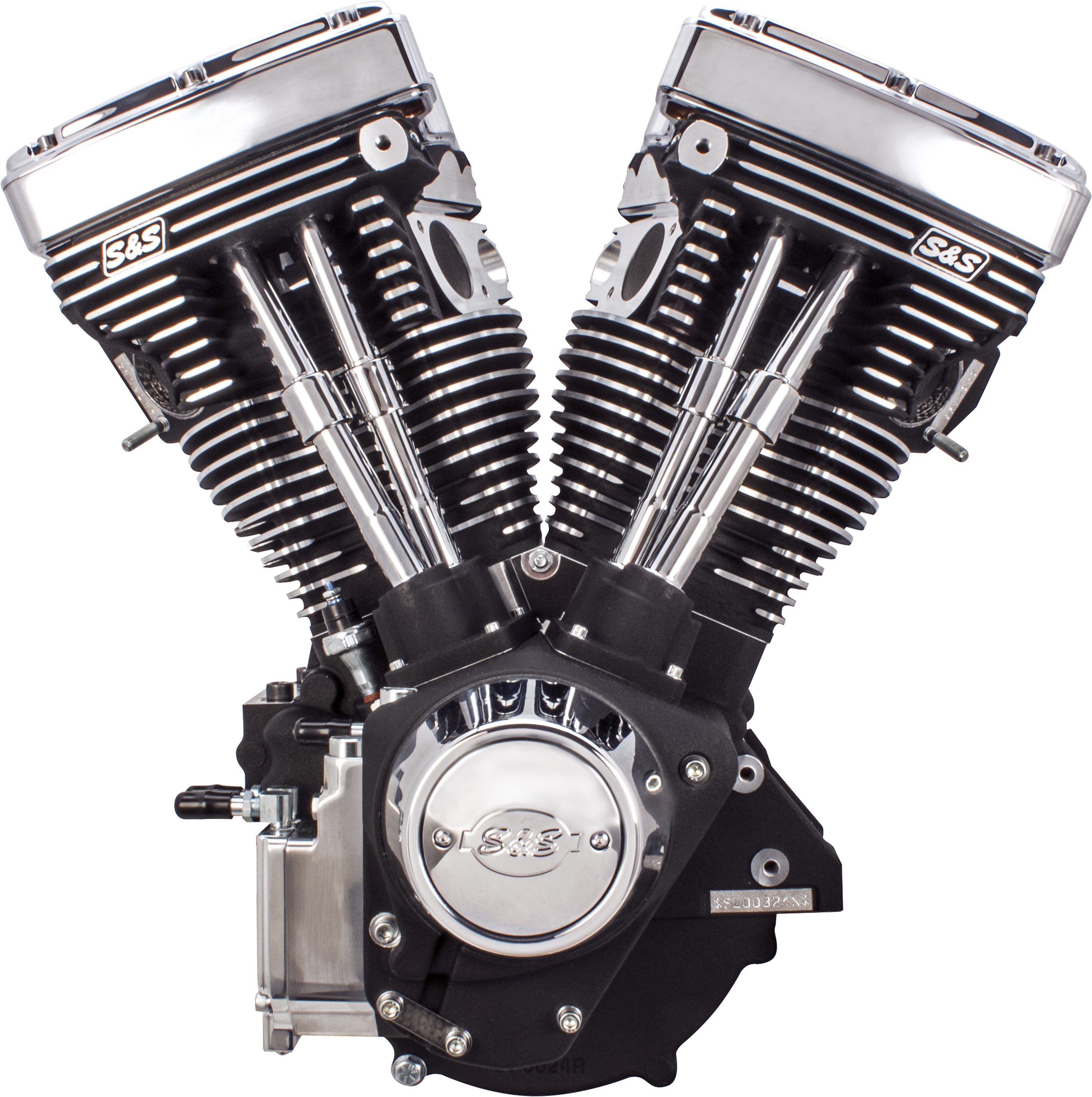 S&S cycle announced the introduction of V80 and V111 Long Block engines as an alternative to rebuilding stock 80" Harley-Davidson Evolution big twins. Both Long Block engines are set up to use your ignition and induction systems saving money and time.
S&S Long Blocks will appeal to the Evolution owner who is faced with the choice of rebuilding his worn out stock engine or replacing it with a new power plant. "You spend a bunch of money rebuilding a stock engine and…well, you've still just got a stock engine. An S&S Long Block will deliver way more performance than a rebuilt stocker and is available off the shelf right now." Explains S&S VP of Marketing, David Zemla.
The V80 is a stock displacement engine for 1984-'99 big twins, that provides a little extra kick. For the rider who is looking for substantially more performance, the V111 Long Block's 111 cubic inches makes it a great big displacement replacement and one we would highly suggest. Both engines fit in a stock chassis without modifications, and both will run well with a re-jetted stock carburetor or re-calibrated EFI system.
S&S Long Block engines are built using the same premium quality, U.S. made components that are used in S&S complete performance engines, assuring you of superior performance and long, trouble free engine life and S&S stands behind it with a two year warranty.
For more information, visit S&S Cycle