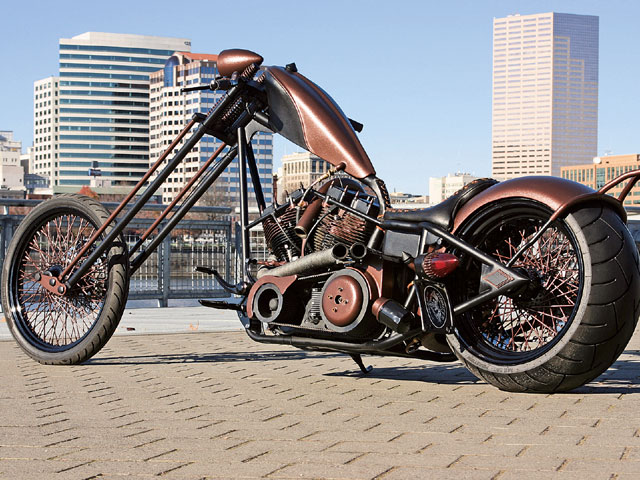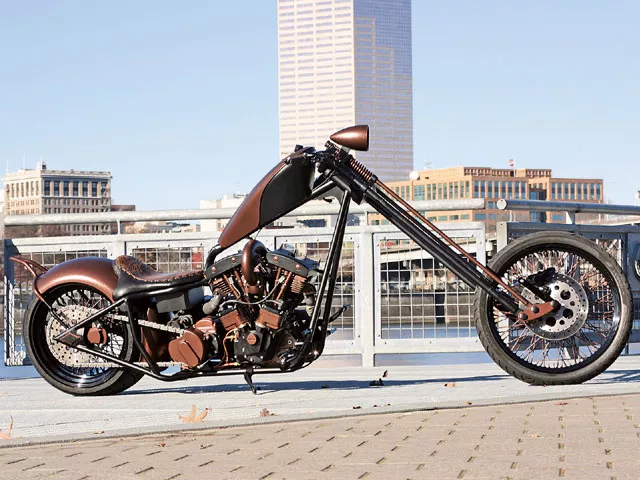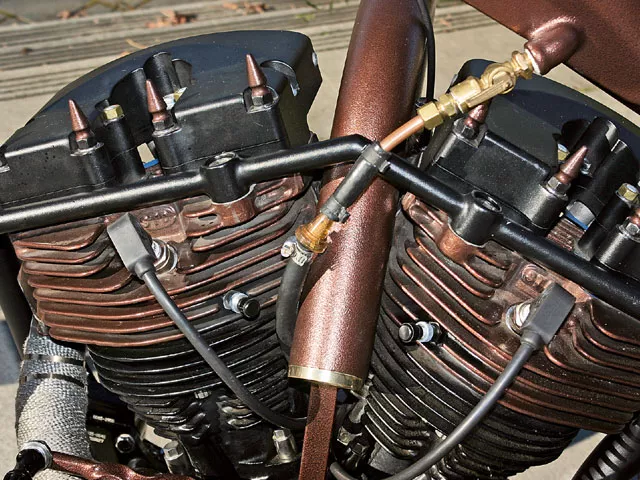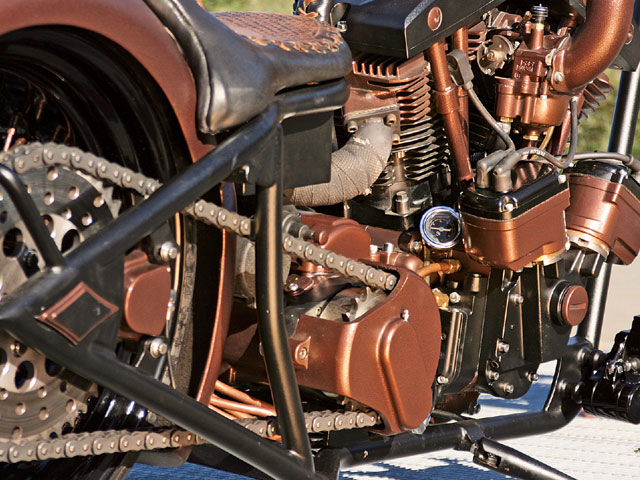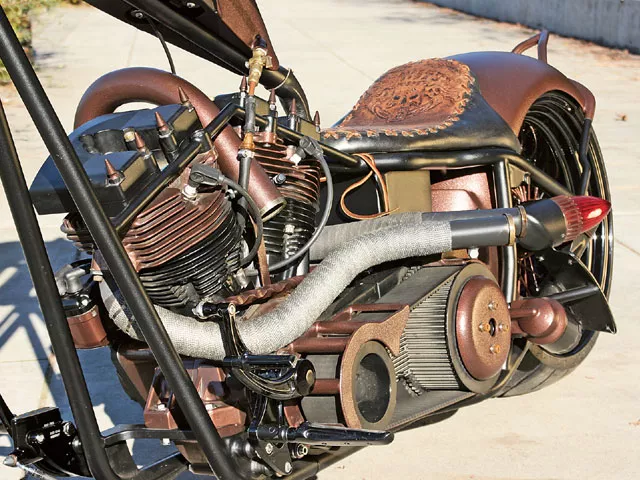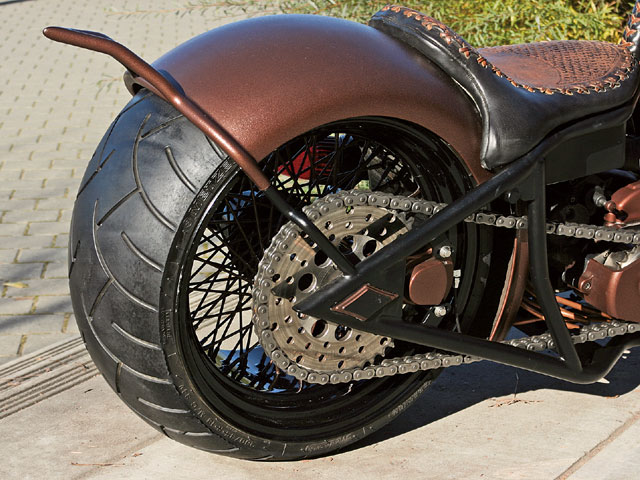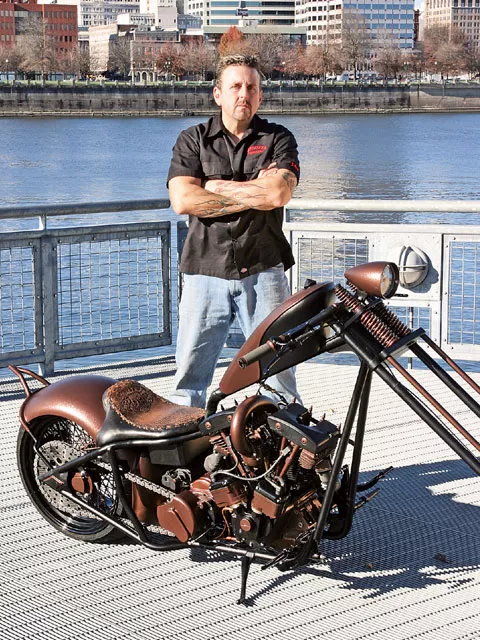 As a business owner, you would think your dream client would be some famous actor, musician, or athlete, right? A customer with tons of money, ready to drop thousands of dollars without hesitating, just to get the very best of your products or services. But as John Shoppe, owner of Ssinister Customs, learned, dealing with a star clientele can be a pain in the ass and often not worth the money.
A few years back, John was approached by a top NFL player to have a custom chopper built. The guy wanted something different from what he was seeing on all the chopper TV shows and on the streets of his hometown. John agreed to the deal and began brainstorming as to what to build. After proposing his ideas to the NFL star and getting full approval, John took a deposit, gave the guy a completion date, and began the project.
John started with a Diamond Chassis rigid frame with 48 degrees of rake and 6 inches of stretch in the downtubes. After chopping the seat-pan section and dropping the seat height, John bolted a 3 Guyz Customs Springer to the neck. John worked day and night, and the bike was coming along pretty well, with a 96ci S&S; shovelhead motor sitting between the framerails, a custom intake, and a set of pipes John fabricated to wrap around the motor and dump out on the left side. To balance out the other side of the bike, John set the bike up with a right-side drive with a Baker RSD six-speed trans connected to a 10.5-inch-wide Black Bike spoked wheel via a beefy 630 chain.
Only a couple of weeks after starting the project, the NFL guy started calling and changing his mind on certain parts and design ideas. At first John was calm and did what he could to accommodate his customer's wishes, but then the changes became more frequent, and the guy started pushing to get the bike done sooner. Eventually John got fed up and came to the realization that the guy wasn't even really going to ride the bike; he just wanted to add it to the collection of fancy cars and bikes gathering dust in his garage. So John mailed Mr. NFL his deposit back and told him Ssinister bikes are meant to be ridden, not used as dust collectors.
From that point on, John continued to build the bike to his own liking, utilizing many cool parts such as a 3 Guyz sprotor, dual Morris Magnetos, a taillight off a '59 Caddy, and fabricating many one-off parts, including the oil bag, gas tank, handlebars, and sissy bar. As a protective barrier against road grime and debris, John had the bike covered in textured copper and black powdercoat.
When it was all said and done, John was satisfied that he didn't give in to the allure of fame and money. He stayed true to his own design and style-and a few weeks after John finished the chopper, a guy came into the shop and fell in love with the bike. He rolled away one happy customer.