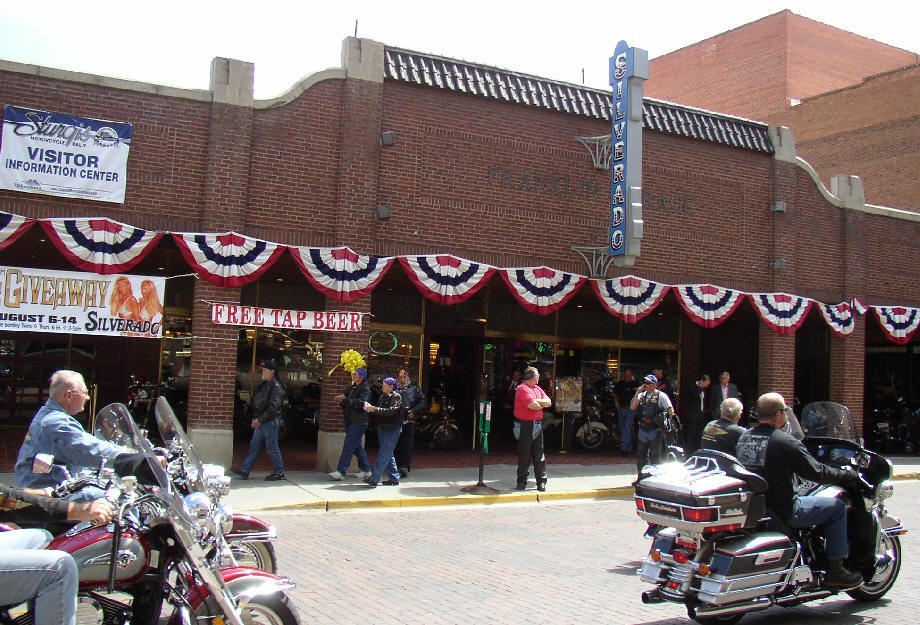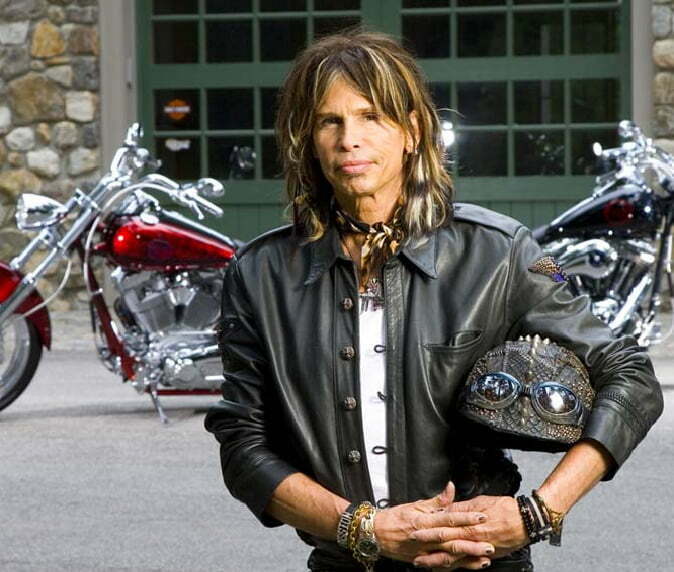 Aerosmith's Steven Tyler Confirmed for 2009 Legends Ride. Registration available for charity event that kicks off 2009 Sturgis Motorcycle Rall
STURGIS & DEADWOOD, S.D. (5/26/2009) — An all-star roster of celebrities, world-class bike builders, cigar aficionados and artists have signed on to participate in the second annual Legends Ride to benefit Black Hills charities. Special Guests in the 2009 Legends Ride, which will be held Monday, August 3rd to kick off the annual Sturgis Motorcycle Rally, include Aerosmith lead singer Steven Tyler, and a host of the nation's top bike builders, including Roger Bourget, Christian Clayton, Brain Klock, Michael Prugh and Paul Yaffe.
Aerosmith will be performing live at the Legendary Buffalo Chip, Wednesday August 5th and according to Dirico Motorcycles publicist, Aerosmith frontman, Steven Tyler and Dirico Motorcycles USA will take part in the 50-mile escorted Legends Ride that will take participants from historic Deadwood, S.D., through the Black Hills, and will finish at the Legendary Buffalo Chip in Sturgis.
"The Black Hills have long been known as rider's paradise, and the Legends Ride takes it one step further. You start in a town that's infamous – Deadwood – ride through some of the nation's best territory, and finish in the granddaddy of all motorcycle dreams – Sturgis and the Legendary Buffalo Chip; and you benefit charities," said Rod Woodruff of the Legendary Buffalo Chip. "Every participant in this year's Legends Ride is going to be talking about this very special event for the rest of their lives."
The Legends Ride is hosted by the Legendary Buffalo Chip and the Deadwood Chamber of Commerce. The Legends Ride is a fundraiser for the Children's Home of the Black Hills and the Sturgis Motorcycle Museum and Hall of Fame. Last year's event raised nearly $40,000 for charity.
Registration for the 2009 event is open, and tickets are going fast. They can be purchased at www.legendsride.com http://www.legendsride.com or by calling (605) 347-9000. The 2009 Legends Ride is a $150 contribution, 100% of which goes to the charities. Contributing riders not only get to enjoy the ride but also a special souvenir gift pack, special parking privileges in Deadwood and the Legendary Buffalo Chip, meet-and-greet opportunities with master builders and celebrities, food and drinks at an invite only reception scheduled to be recorded for broadcast in a network television series and, to top off the experience, concert performances by rocker Lita Ford and country music superstar Toby Keith. The Legends Ride reception will be highlighted by a live auction featuring "The Deadwood Special," a unique custom motorcycle built by Kyle Shorey of Shadetree Fabrications and a pinstriping demonstration by Buck Wild.
The 2009 ride begins at the Silverado-Franklin Historic Hotel and Gaming Complex on Deadwood's Main Street. Other stops in Deadwood include the Deadwood Tobacco Company, where riders can enjoy a stogie with the Stars of Cigars including Christian Eiroa, Jonathan Drew, Nish Patel and many other of world's top cigar aficionados. The Lucky Nugget Gambling Hall will showcase the works of the motorcycle industry's and Black Hills' top artists including Michael Lichter, David Uhl, Eric Herrmann, Rede Ballard and Kristi Goodell as part of the Buffalo Chip's 2009 Essential Artists of the Black Hills Rally.
The Legends Ride would not be possible without the generous support of Anheuser Busch, Inc. Coca-Cola Bottling *** the Deadwood Chamber of Commerce, Dirico Motorcycles USA, First Western Bank, Interstate Batteries, Metzeler Motorcycle Tires, Progressive Motorcycle Insurance, the South Dakota Pork Producers, Sucker Punch Sally's and Taser International.