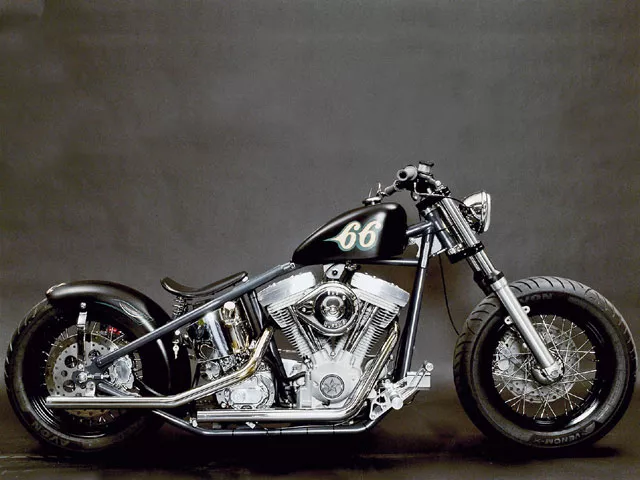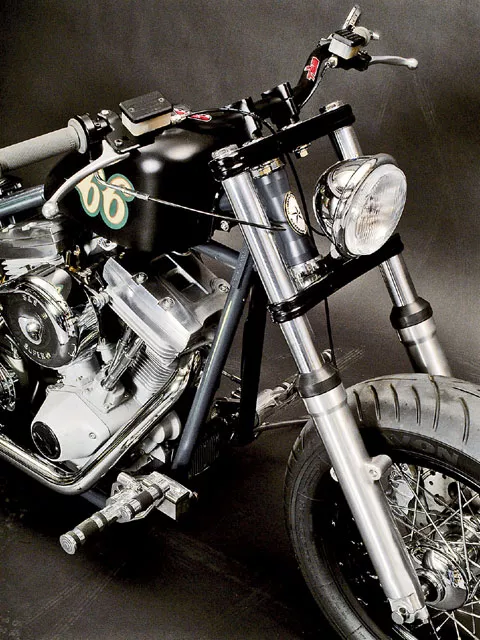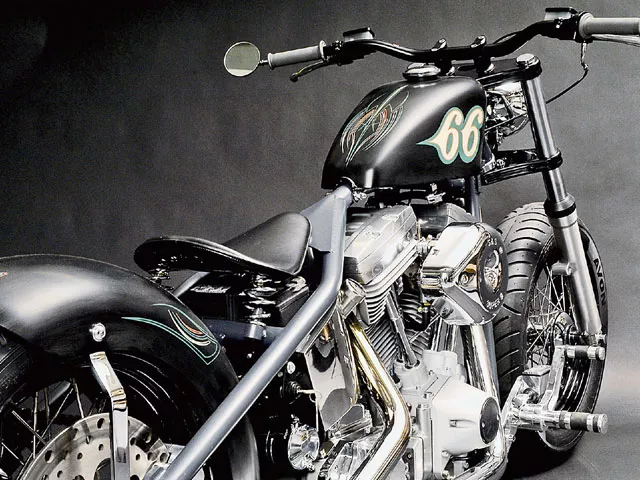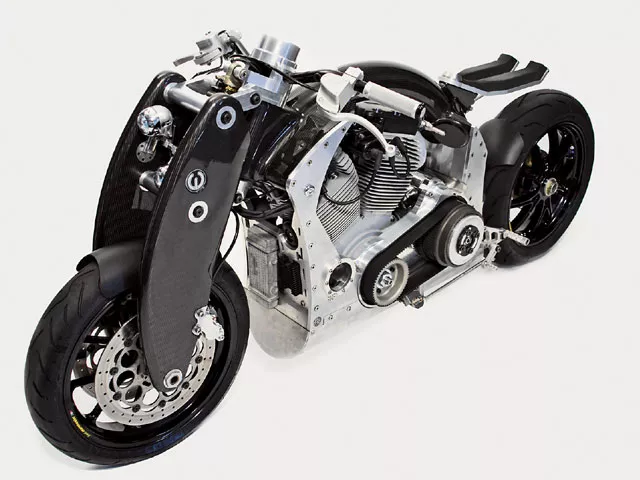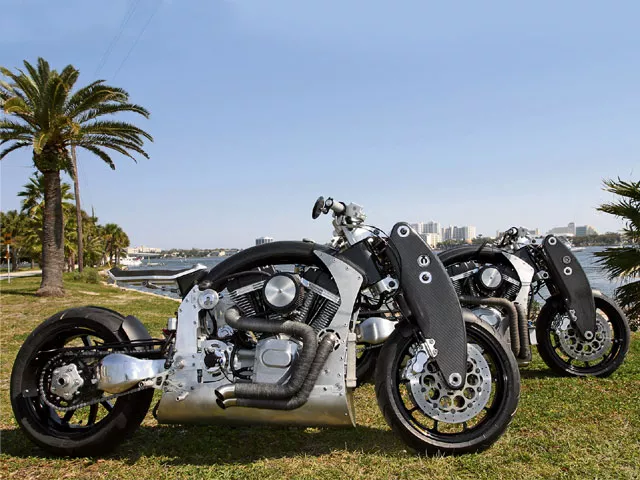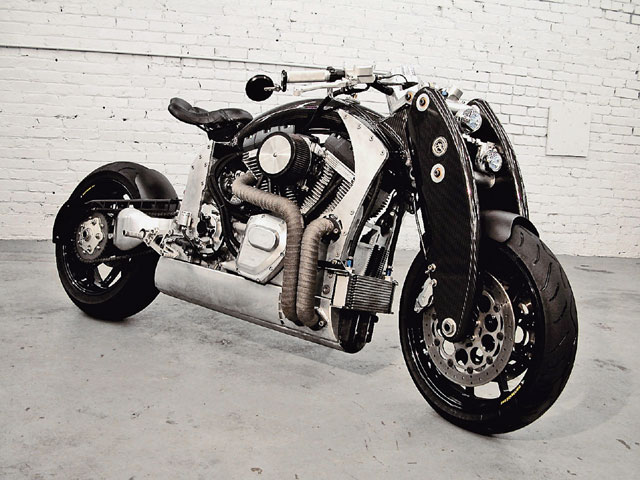 Sucker Punch Sally's (SPS) 66 Bobber represents retro styling with modern elements. The combination of front and rear 16-inch wheels and a stout driveline make for a nimble riding custom.
Headed up by Donny Loos and Jeff Cochran, SPS is a custom motorcycle manufacturer specializing in old school, stripped-down motorcycles. SPS is the place to go if you are looking for a manufactured old school chopper or just a reasonably priced roller to start your build. You can visit SPS on the Web at www.suckerpunchsallys.com or call them at (480) 778-9500.
Specs
Company: Sucker Punch Sally's
Model: 66 Bobber
Wheelbase: 63.75 inches
Length: 87.25 inches
Seat Height: 24 inches
Dry Weight: 495 lbs
Engine/Displacement: Harley-Davidson Evo/ 80ci
Carb: S&S; Super E
Primary: BDL Belt Drive
Transmission: 5-Speed
Frame: Rigid
Rake: 30 Degree
Stretch: None
Front Wheel/Tire: 16-inch Spoke/Avon MT90H-16
Rear Wheel/Tire: 16-inch Spoke/Avon 180/60VR-16
Price as Shown:$21,995
Uniquely Confederate
The B120 Wraith is handcrafted at the Confederate Motor Company facilities in Birmingham, AL. The B120 Wraith features the world's first triple load path carbon fiber Monocoque chassis design, providing rigidity with extreme light weight. The front fork is a carbon fiber multi-link double wishbone front suspension providing more accurate steering feel with a smoother, more luxurious ride. Out back, a lightweight single-sided aluminum rear suspension is controlled by multi-adjustable Penske titanium coil-over shock dampeners.
Only 250 B-Series Wraiths Will Be Created.
Founded in 1991 in Baton Rouge, Confederate Motor Company designs and handcrafts limited series-built uncompromised motorcycles for the motoring connoisseur and aficionado. The creative team at Confederate has adopted a minimalist, holistic, avant-garde design imperative. Their goal is to be on the cutting edge of an exciting, innovative, and relevant American design initiative.For additional information on Confederate Motor Company, please visit www.confederate.com.
Specs
Company: Confederate Motor Company
Model: B120 Wraith
Wheelbase: 62 inches
Length: 82 inches
Seat Height: 30.5 inches
Dry Weight: 390 lbs
Engine/Displacement: JIMS/Confederate Twin Cam B/120ci
Primary: Confederate, Belt
Transmission: Confederate 5-Speed
Frame: Confederate Carbon Fiber/Billet Aluminum
Rake: 27 Degrees
Front Wheel: Marchesini Magnesium/17×3.5
Rear Wheel: Marchesini Magnesium/17×5.5
Price as Shown:$75,000