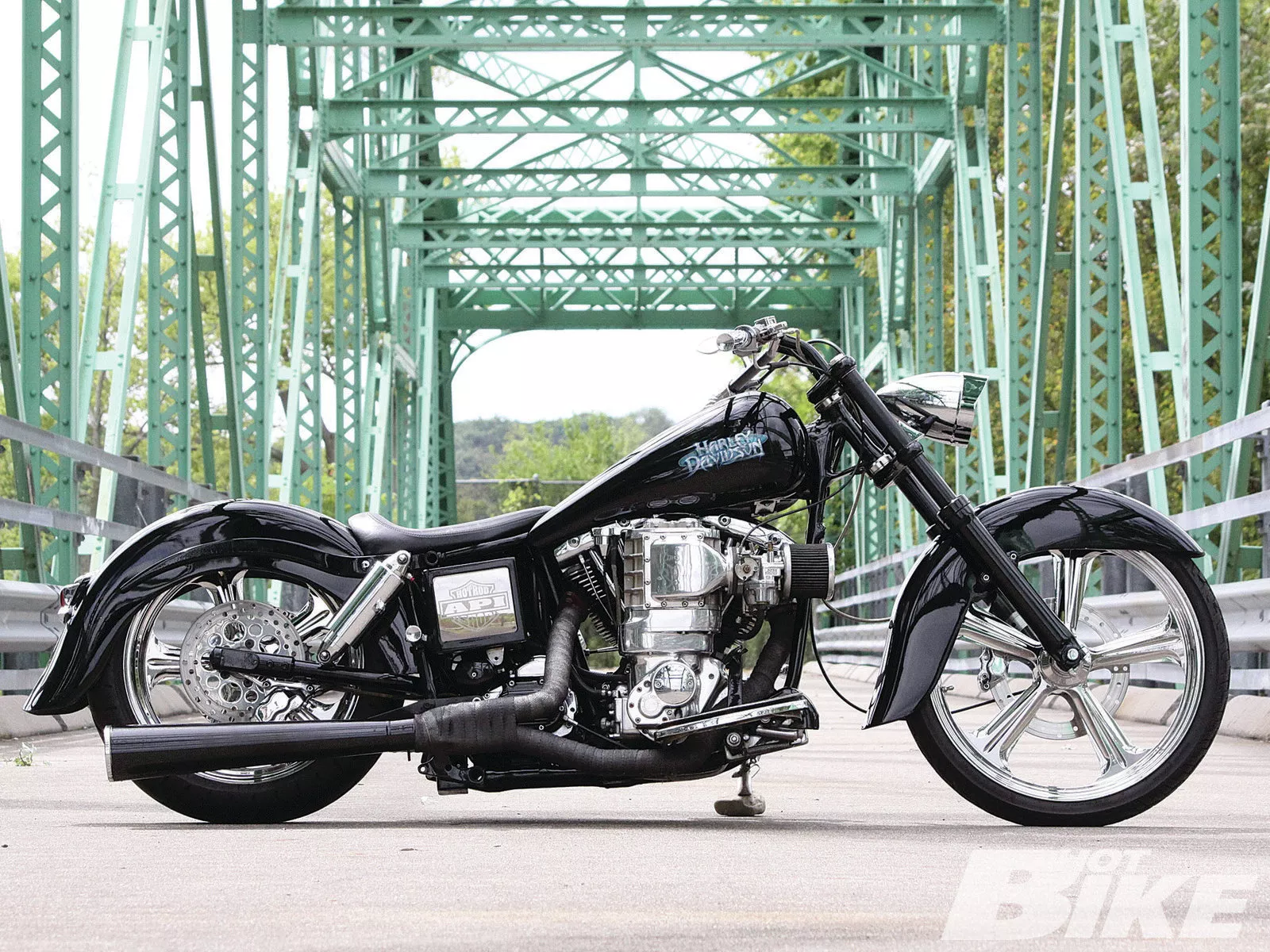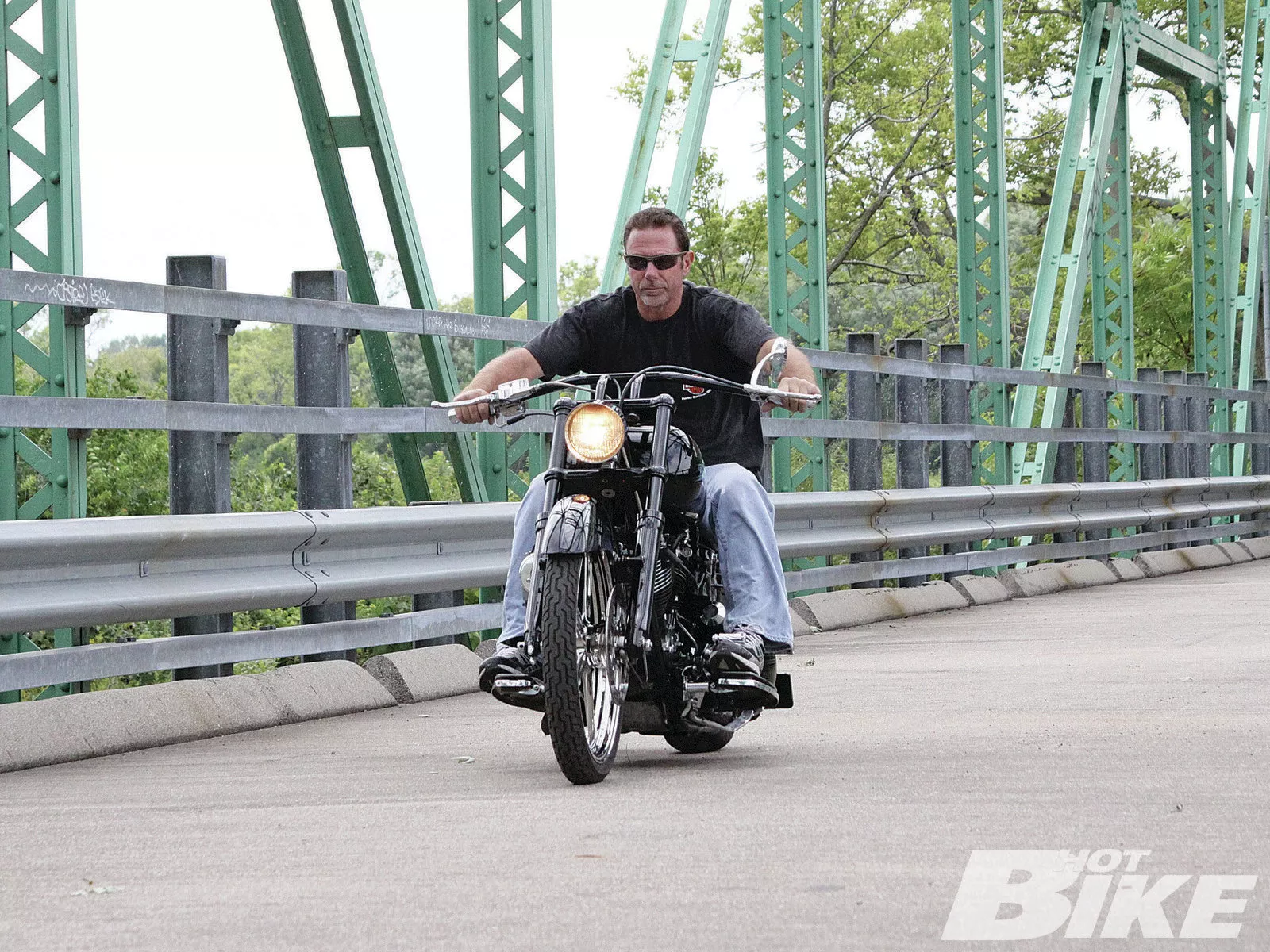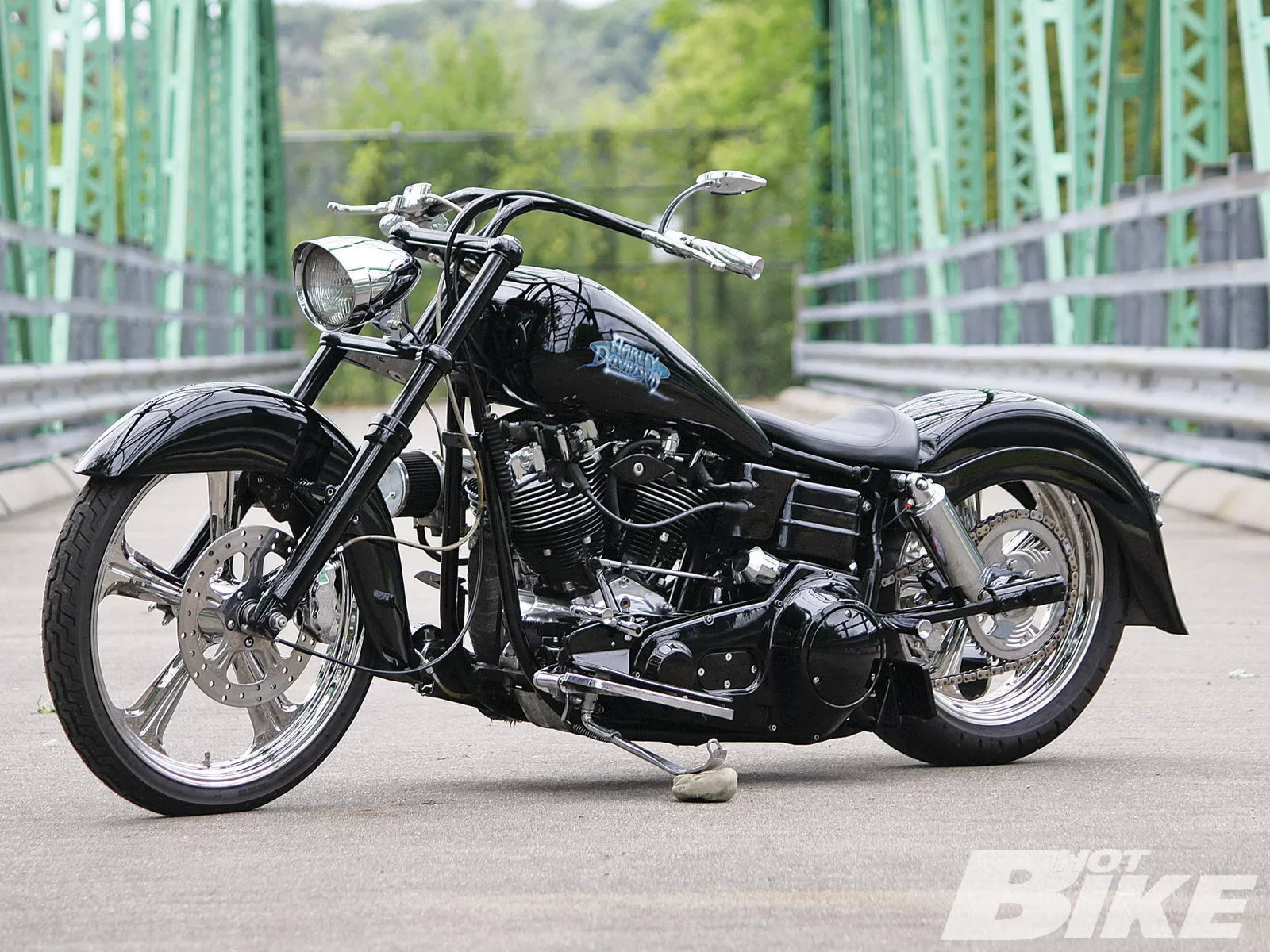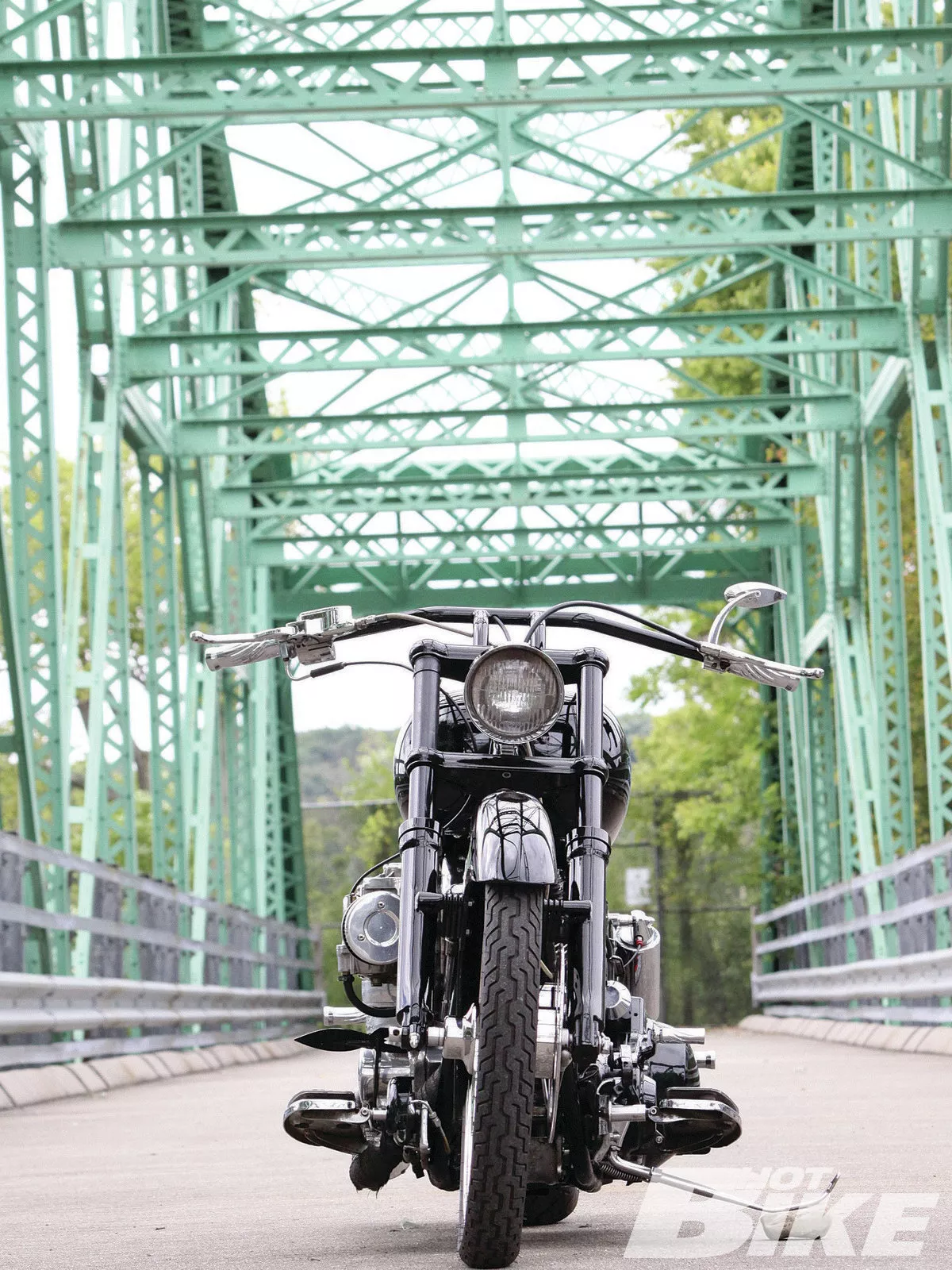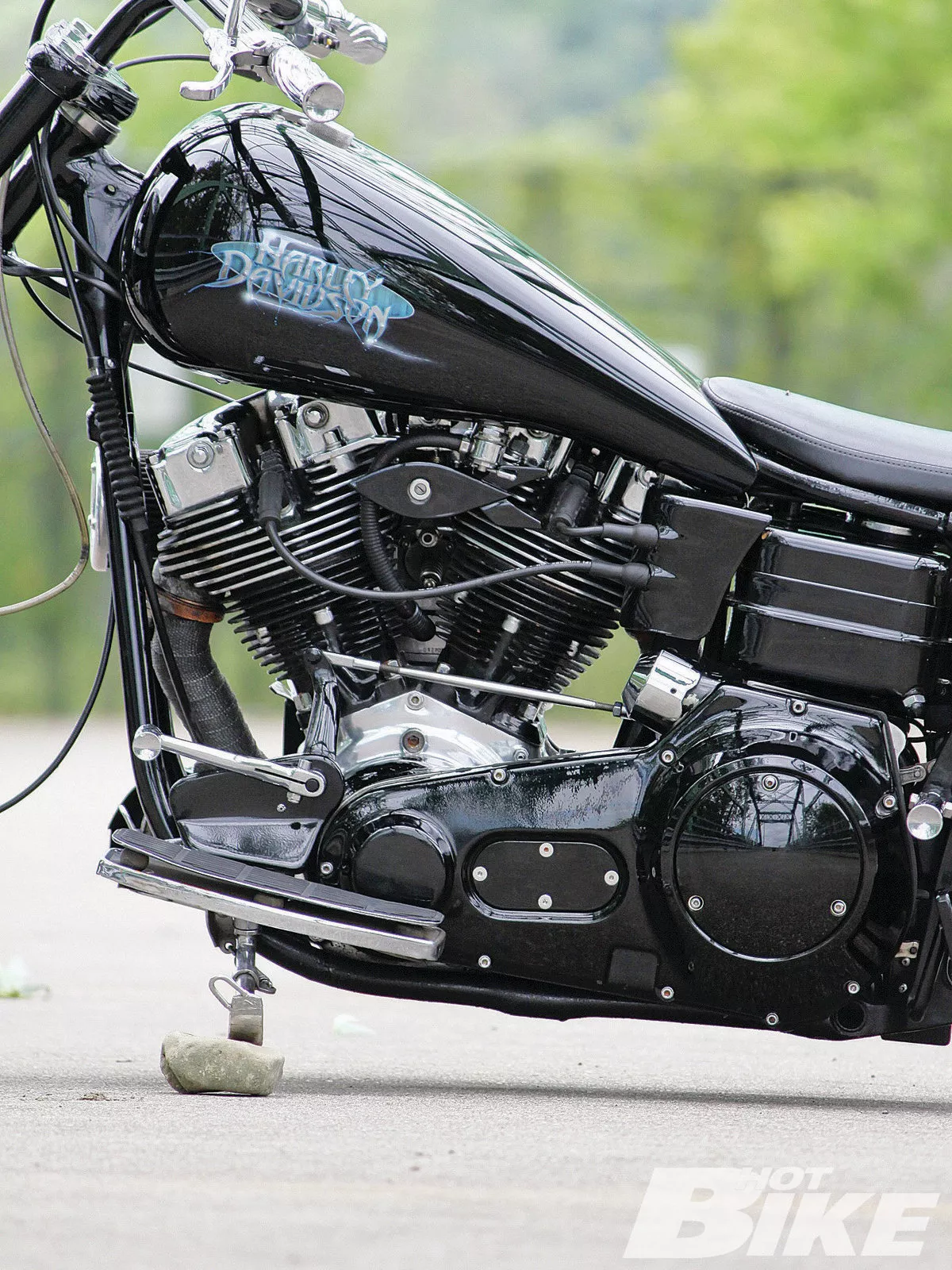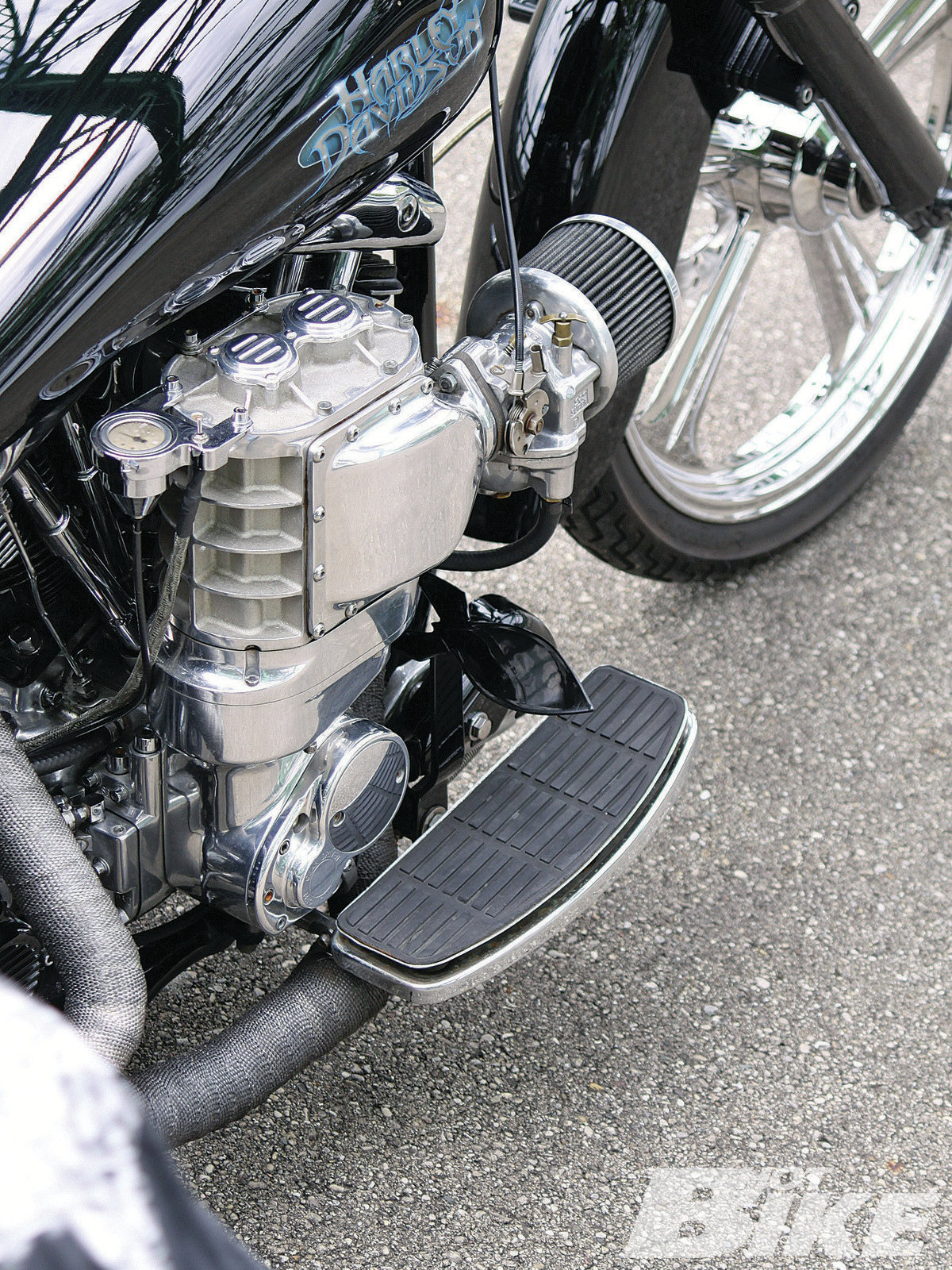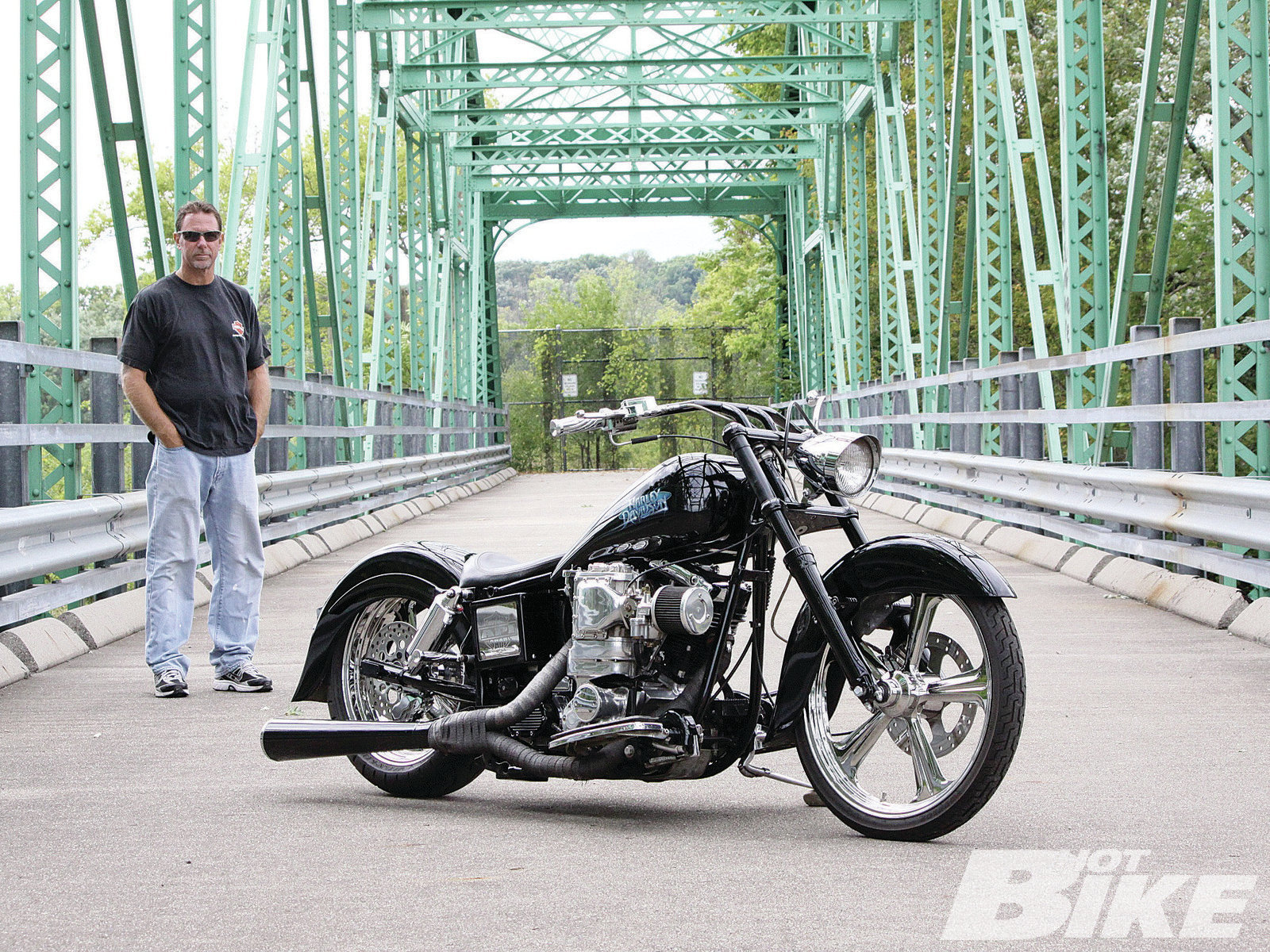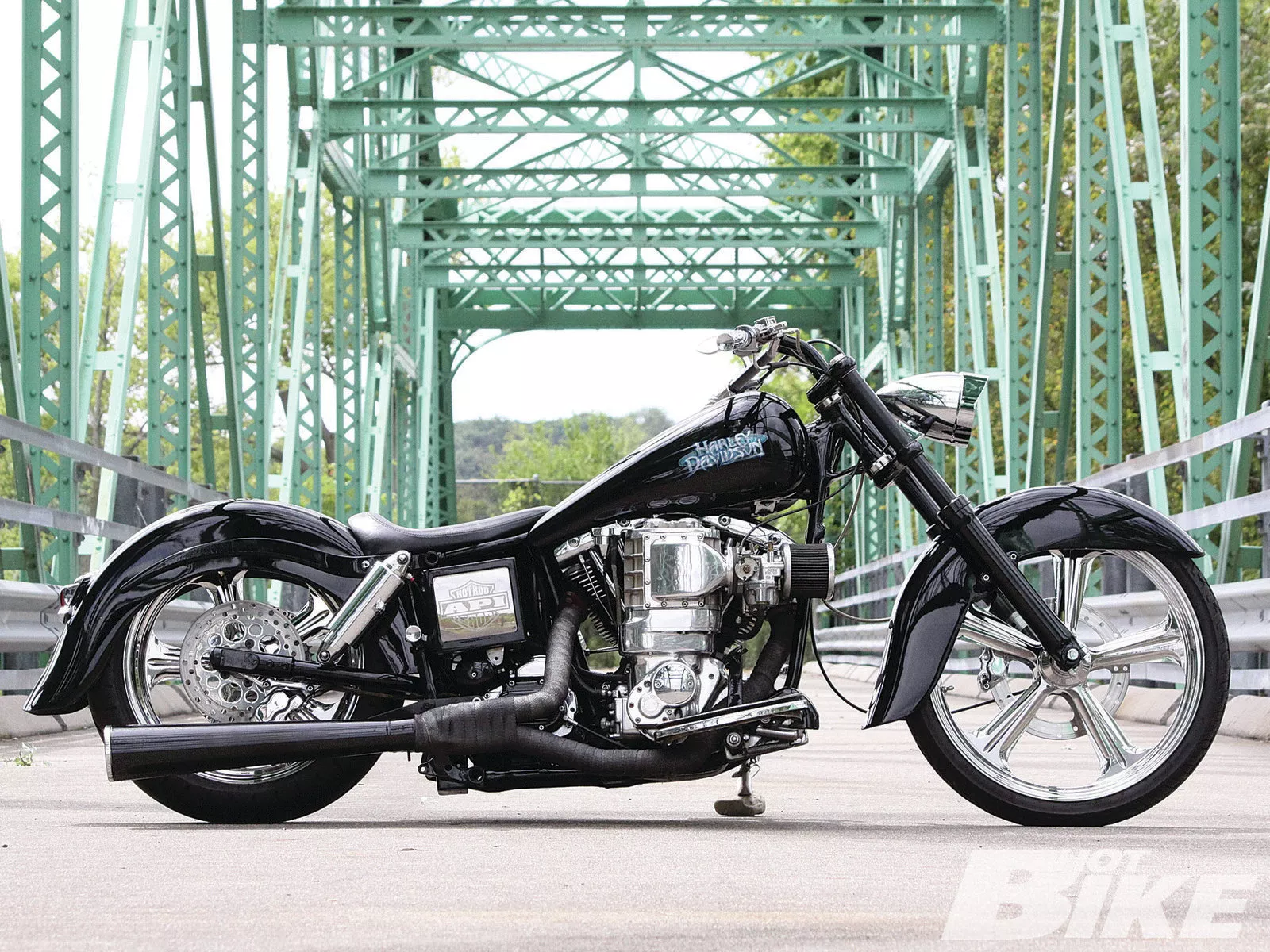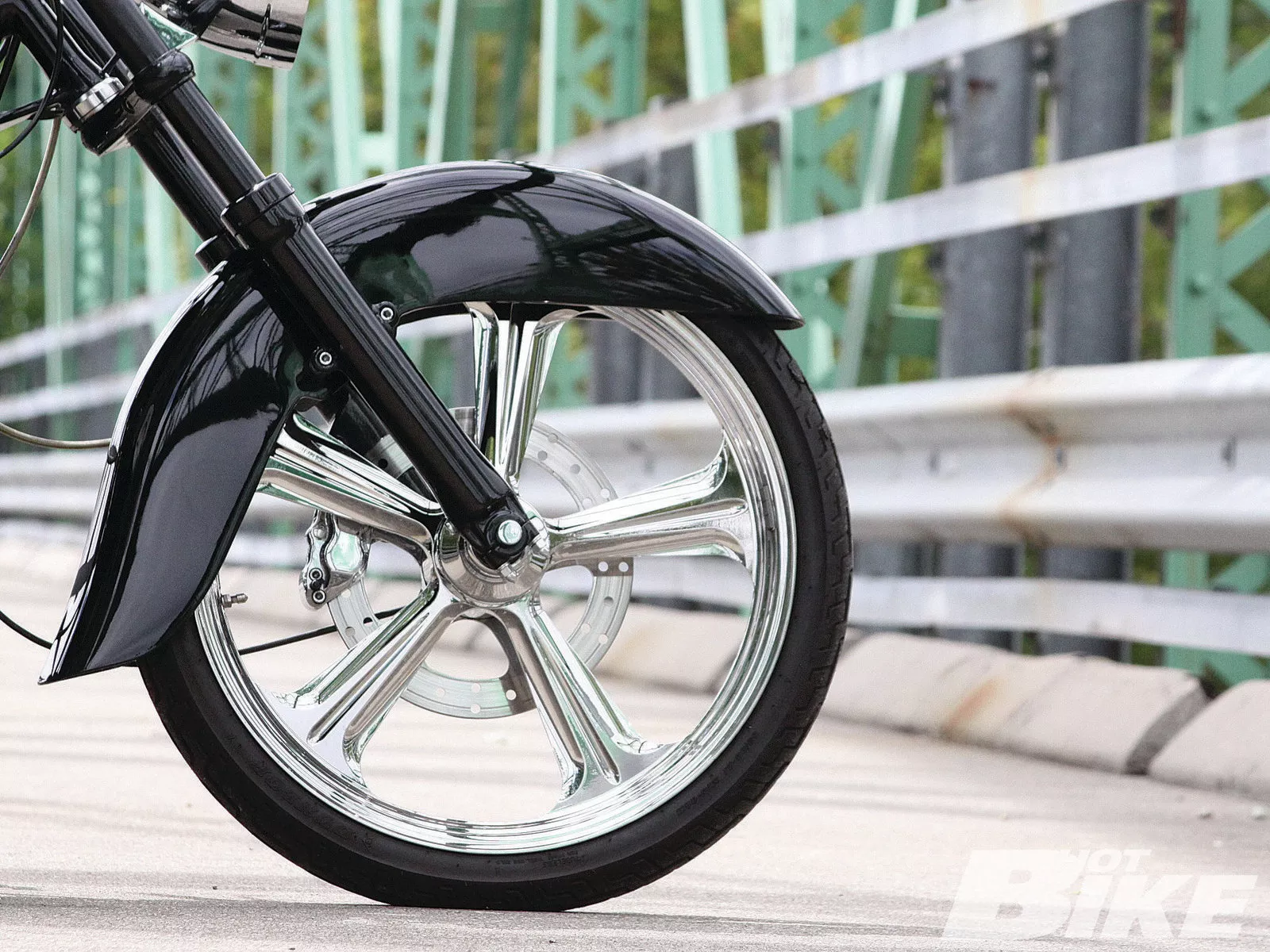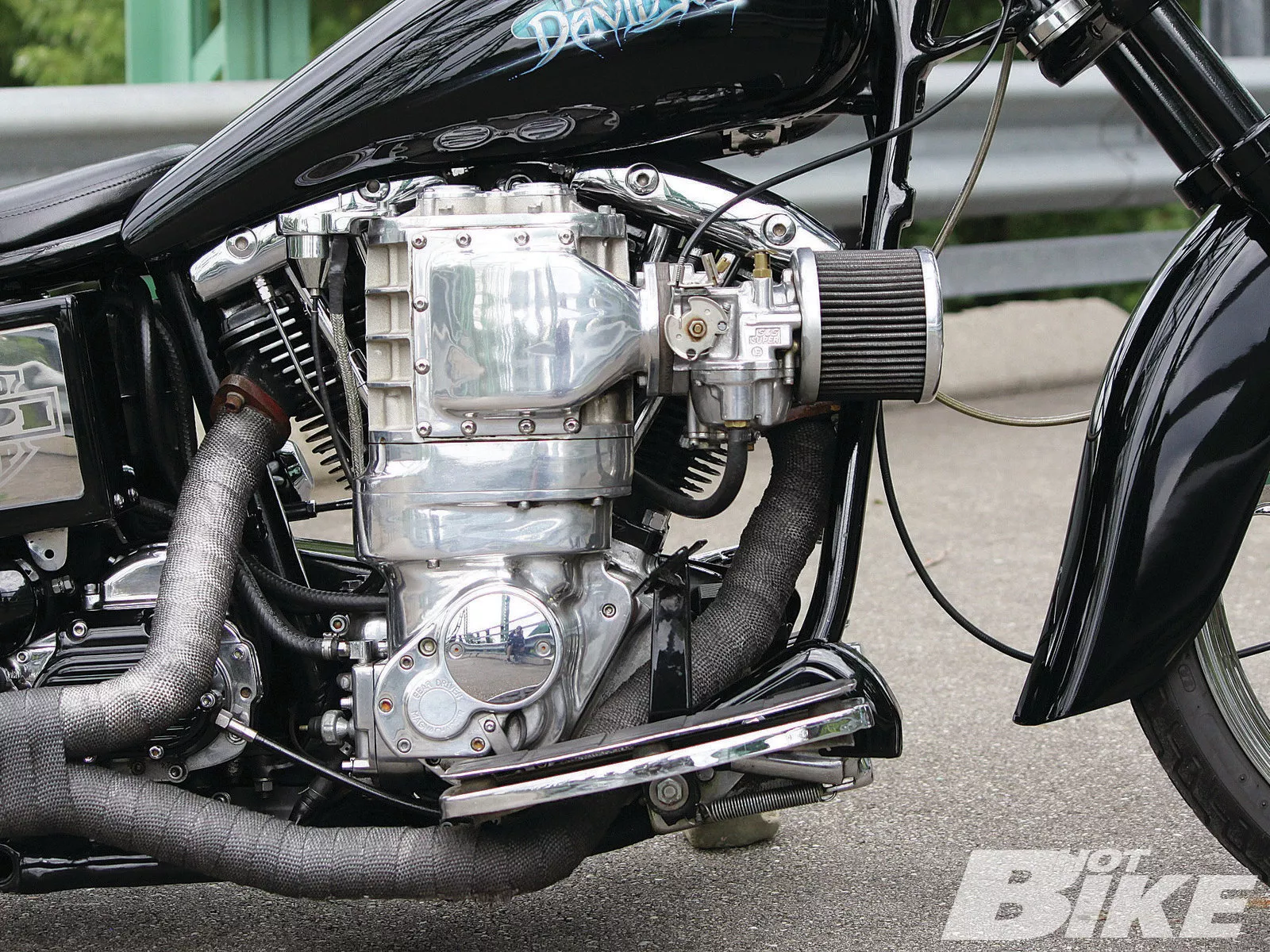 As we approach the mid 2010s, the sight of a Shovelhead on the road amongst a sea of modern metal is refreshing. If one is spotted at any of the numerous bike shows across the country it's not uncommon to hear, "Hey, look at that, this guy's got an old Shovel…" Often that sentiment is followed by a story about how a neighbor, dad, or riding buddy had one and he/she always thought they were cool. These days, the person making the remark usually rides a Twin Cam and will likely never swing a leg over his or her own Shovel-powered cycle. Tony Allison, owner of API Hot Rods, located in Dayton, Ohio, had similar feelings towards the old-garden-implement-shaped rocker cover motor, but the difference between Tony and most others was that once he decided that he wanted one, he actually bought one instead of just talking about it. He knew he was going to need help, and parts would be difficult to find for an old bike like that, but it didn't stop him. "I'm a car guy by trade, and this was one of my first motorcycle builds. When I started tearing the bike apart, I realized that I knew enough about bikes to know that I didn't know enough about bikes to build one by myself. I enlisted a friend of mine, Mike Stalker, to make sure I did everything right," Tony said.
Like many of the cars he'd rebuilt over the years at his hot rod shop, his shovel project started out as a complete bike that needed attention and repair before it would see serious road time again. Tony and Mike pulled the motor from the '75 Super-Glide, inspected every nut and bolt, and rebuilt the 74-cubic incher to handle as much horsepower as possible with stock components. The rest of the drivetrain was overhauled as well; first the duo added an extra gear by using a Sputhe five-speed case for four-speed frames, and stuffed an Andrews five-speed gear set inside the case. They then installed a set of sticky Barnett clutches into the stock primary to efficiently deliver the increased power to the rear wheel.
---
"It took Tony about a year to realize what the bike needed. He'd been on the bike for a while when he came across a Magna charger Blower that he knew he could fit to his shovel."
---
Once the motivation for the machine had been squared away, Tony worked on the frame. Superfluous tabs were removed, ugly welds were ground down, and the neck was raked an additional 5 degrees to lower the front of the bike, given that it would still ride on stock-length forks. Essential to the look and performance of the bike, an extended swingarm was made. Tony's buddy Jody of Jody's Hot Rod Shop helped him craft a swingarm out of round stock that was 1-1/2 inches over stock length to add to the long low, look of the bike and therefore increase stability and aesthetic balance. Air Ride Technologies adjustable shocks were attached to the swingarm to meter the ride height and allow the bike to be dropped low when parked or firmly plant the rearend during a hard launch off the line.
No stranger to sheetmetal modification from their automobile restoration experience, Tony and Jody customized the bike's coverings. "It seemed to me there were a lot more options when it came to sheetmetal for the bike compared to options offered for cars. The hardest part of this build was maintaining the flow of the lines of the bike," Tony said. "I didn't want anything too fancy, just a racy custom Shovelhead." He contoured and shaped the profile of the front and rear fender lines so they matched, but the rear fender was widened a few inches to accommodate a 180mm rear tire and the front fender was narrowed a bit so that it looked right on top of a 21-inch wheel. Lastly, the gas tank was stretched to create a visual cohesiveness between the swept fenders.
Tony's shop had plenty of experience painting motorcycles for customers, and the scheme he had in mind was as basic as possible: gloss black. As the saying goes, nothing gets dirtier faster than a black paintjob, but nothing looks better when it's clean, and so it was with Tony's Shovel. After final assembly and a shakedown run, he knew the bike ran great and looked good, too, but he felt it was still missing something.
It took Tony about a year to realize what the bike needed. He'd been on the bike for a while when he came across a Magna Charger blower that he knew he could fit to his Shovel. He bought it immediately and within a few days he had it modified, rebuilt, and tuned specifically for his shovel. The bike was (obviously) faster than ever before and now it's definitely no slouch at stoplight racing. If it turned heads before, now it snaps necks when people turn to see Tony's old 1975 supercharged Super-Glide Shovelhead. HB
Specifications
| | |
| --- | --- |
| Bike Owner | Tony Allison |
| Shop Name | API HotRods |
| Shop Phone | (937) 974-8104 |
| Shop website | N/A |
| Year/Make/Model | '75/H-D/Superglide-Custom |
| FabricationTony | Allison-API HotRods |
| Assembly Tony | Allison/Mike Stalker |
| Build Time | Eight months |
| | |
| Engine | |
| Year Manufacturer | '75/H-D |
| Type/size | 74ci/Shovelhead |
| Builder | Mike Stalker |
| Cases | H-D |
| Cylinders | H-D |
| Heads | H-D |
| Rocker Boxes | H-D/API HotRods |
| EFI/Carb | S&S; Super E |
| Air Cleaner | K&N; |
| Exhaust | API HotRods-Custom |
| | |
| Transmission | |
| Manufacturer/Type | Andrews/Five-Speed |
| Case | Sputhe Four Speed |
| Clutch | Barnett's |
| Primary Drive | H-D |
| | |
| Frame | |
| Year/Manufacturer | '75 H-D |
| Rake | 5 degrees over stock |
| Stretch | None |
| | |
| Suspension | |
| Manufacturer Front | Wide Glide 41mm tubes |
| Length | Stock |
| Triple Trees | Precision Performance |
| Manufacturer Rear | Air Ride Technologies |
| Swingarm | H-D-Stretched |
| | |
| Wheels, Tires, and Brakes | |
| Manufacturer Front/Type | PM Wrath Wheels |
| Size-Height/Width | 21×3 |
| Tire/Size | Dunlop/90/90/21 |
| Caliper | RC Components |
| Rotor | PM |
| Manufacturer Rear | PM |
| Size-Height/Width | 5×18 |
| Tire/Size | Avon/180×18 |
| Caliper | RC Components |
| Rotor | PM |
| | |
| Finish/Paint | |
| Color | Black |
| Painter | Tony Allison |
| Graphics | Scott Sullivan |
| | |
| Accessories | |
| Front Fender | H-D, Custom |
| Rear Fender | H-D, Custom |
| Fender Struts | API HotRods |
| Gas Tank & Cap | API Hot Rods |
| Oil Tank | H-D |
| Handlebars | Custom |
| Hand Controls | PM |
| Foot Controls | H-D |
| Footpegs | H-D Running Boards |
| Headlight | Headwinds |
| Taillight | '48 Plymouth |
| License Mount | API HotRods |
| Seat API | Hot Rods |