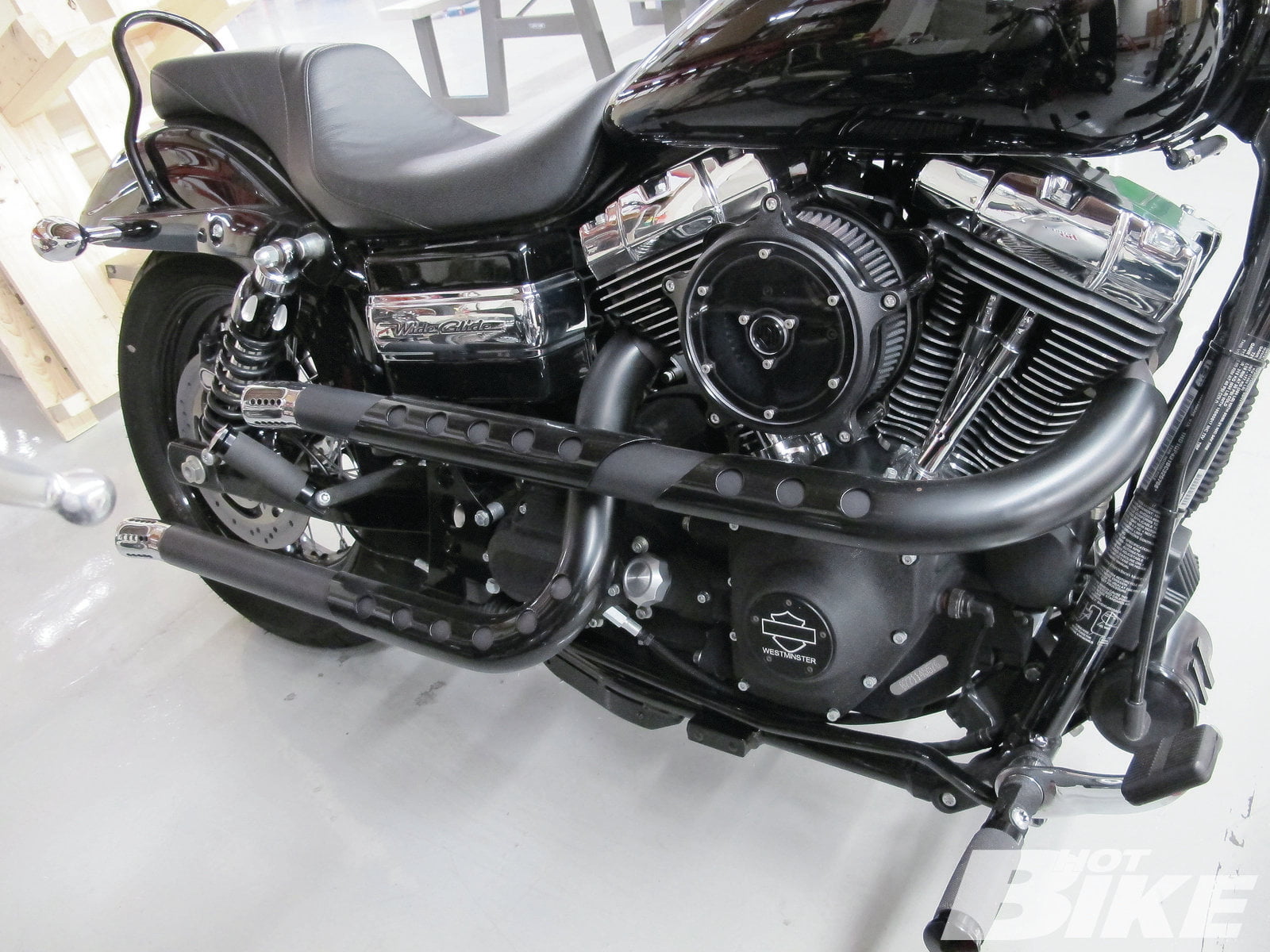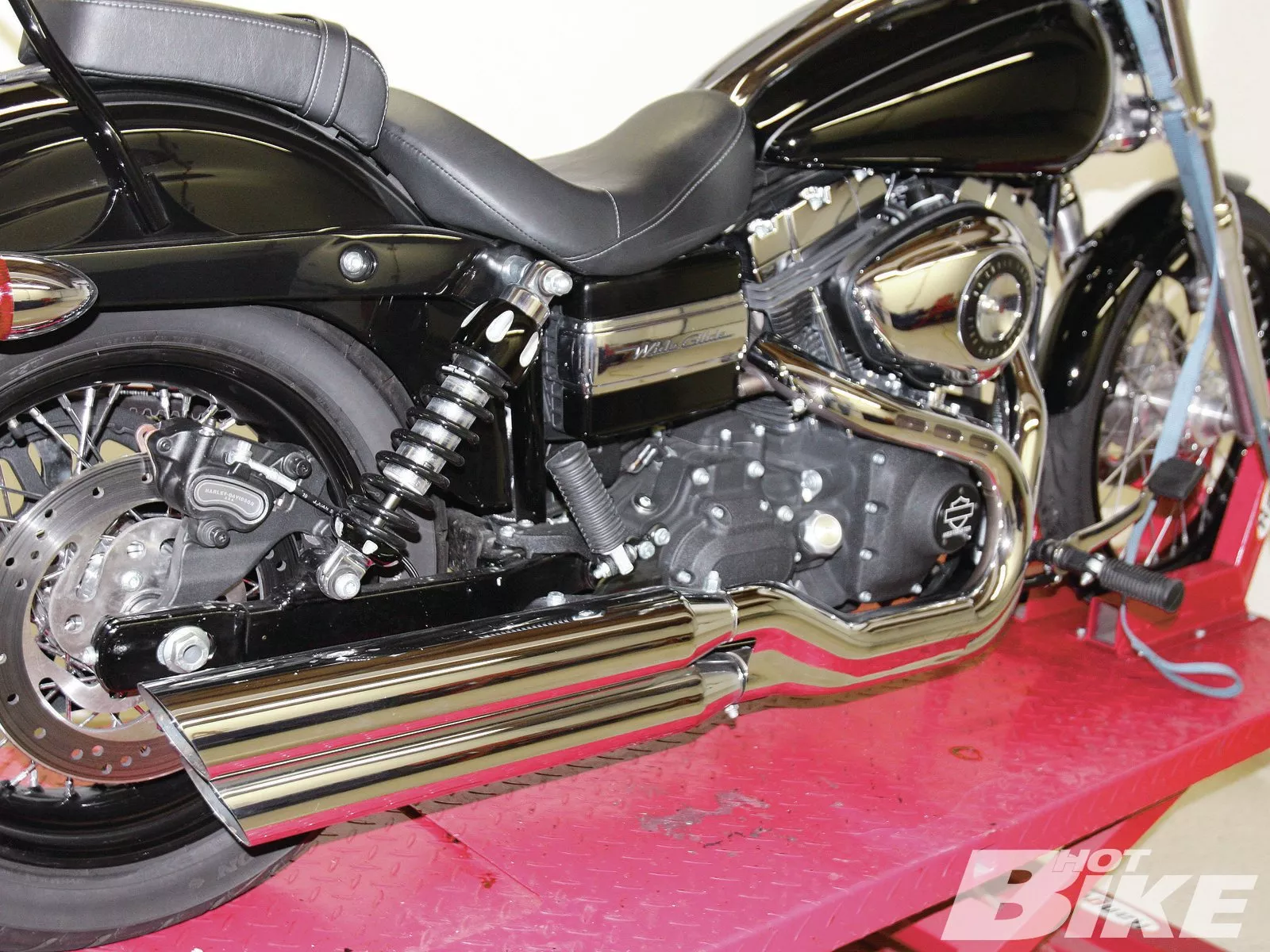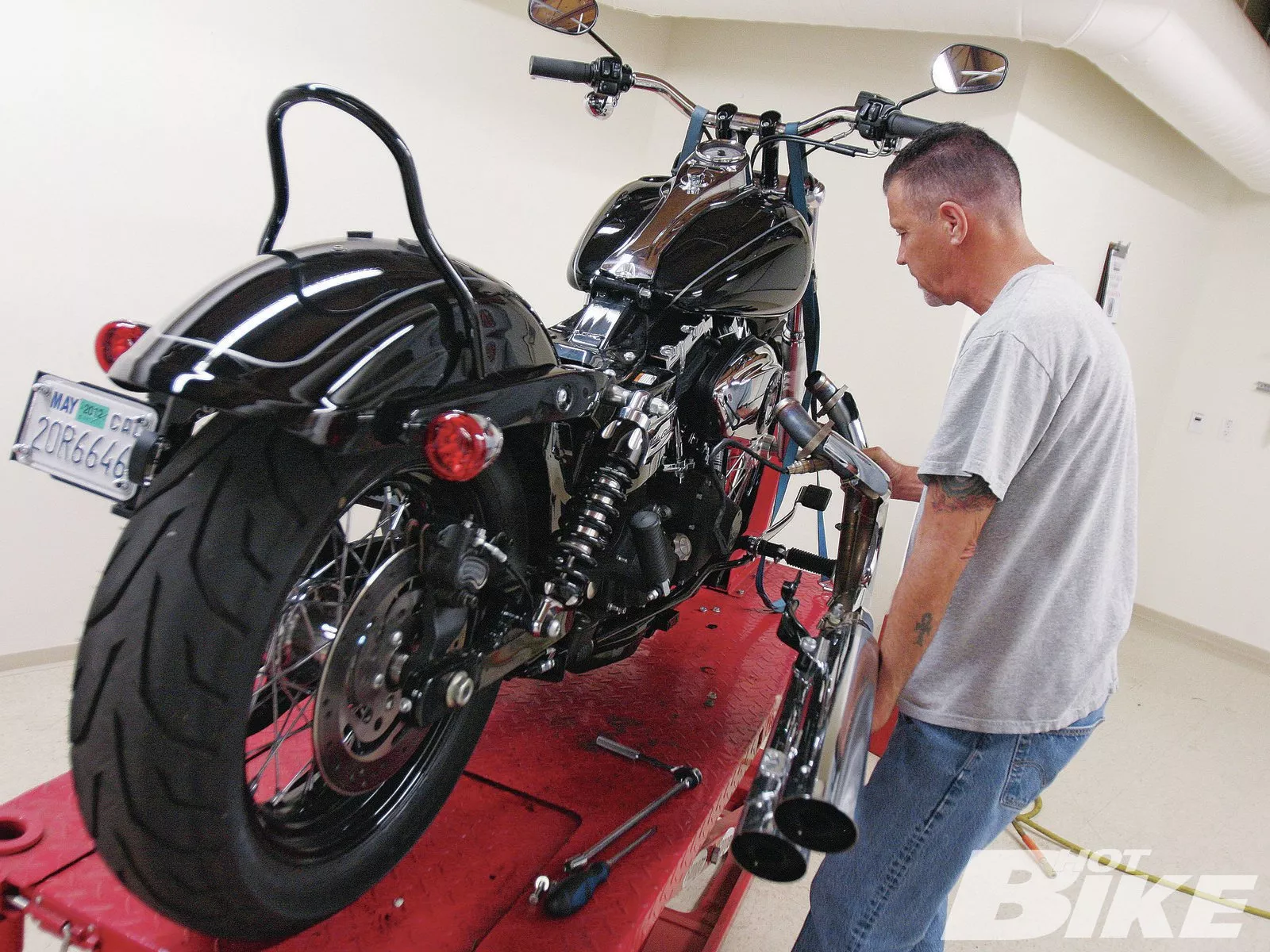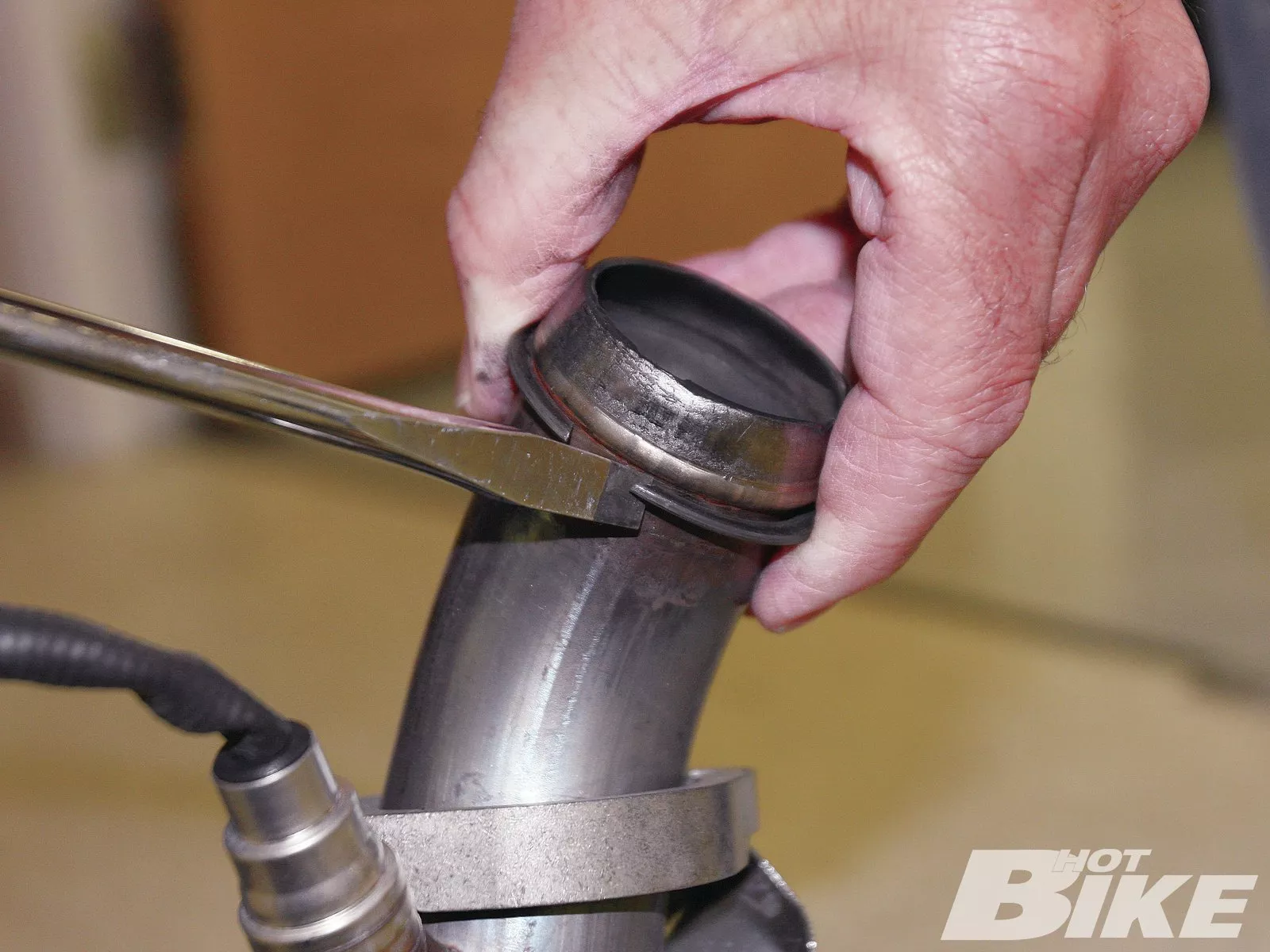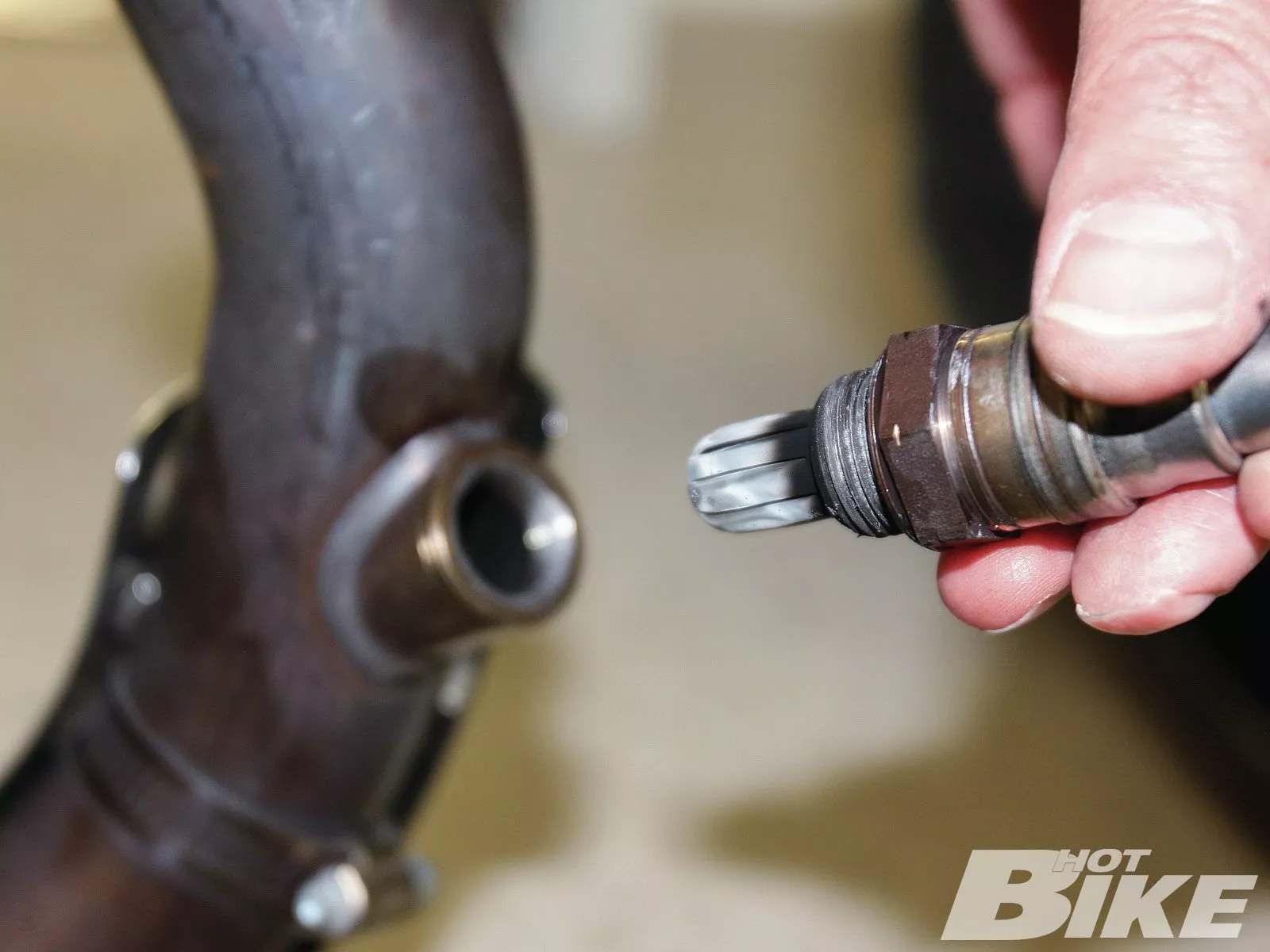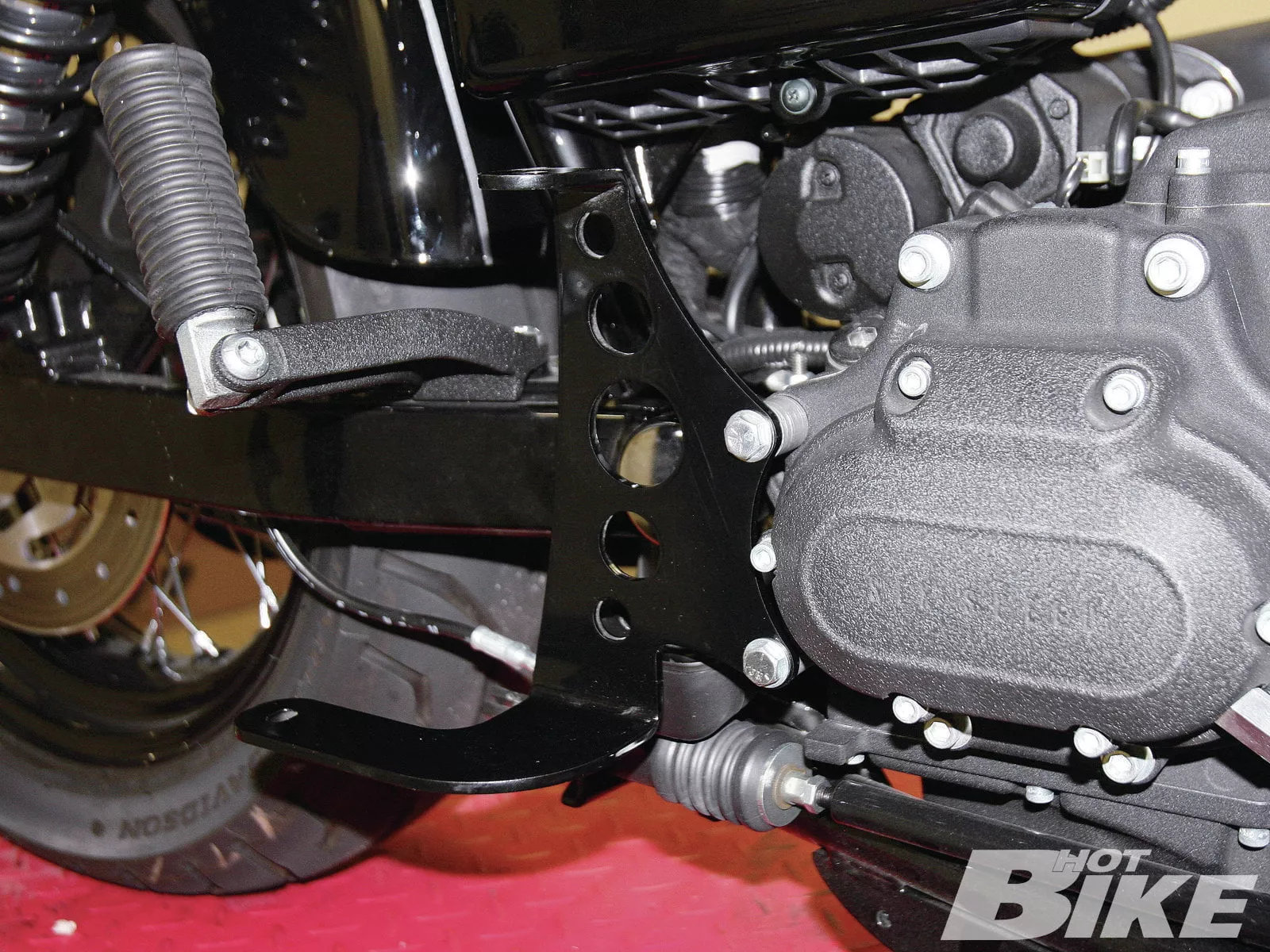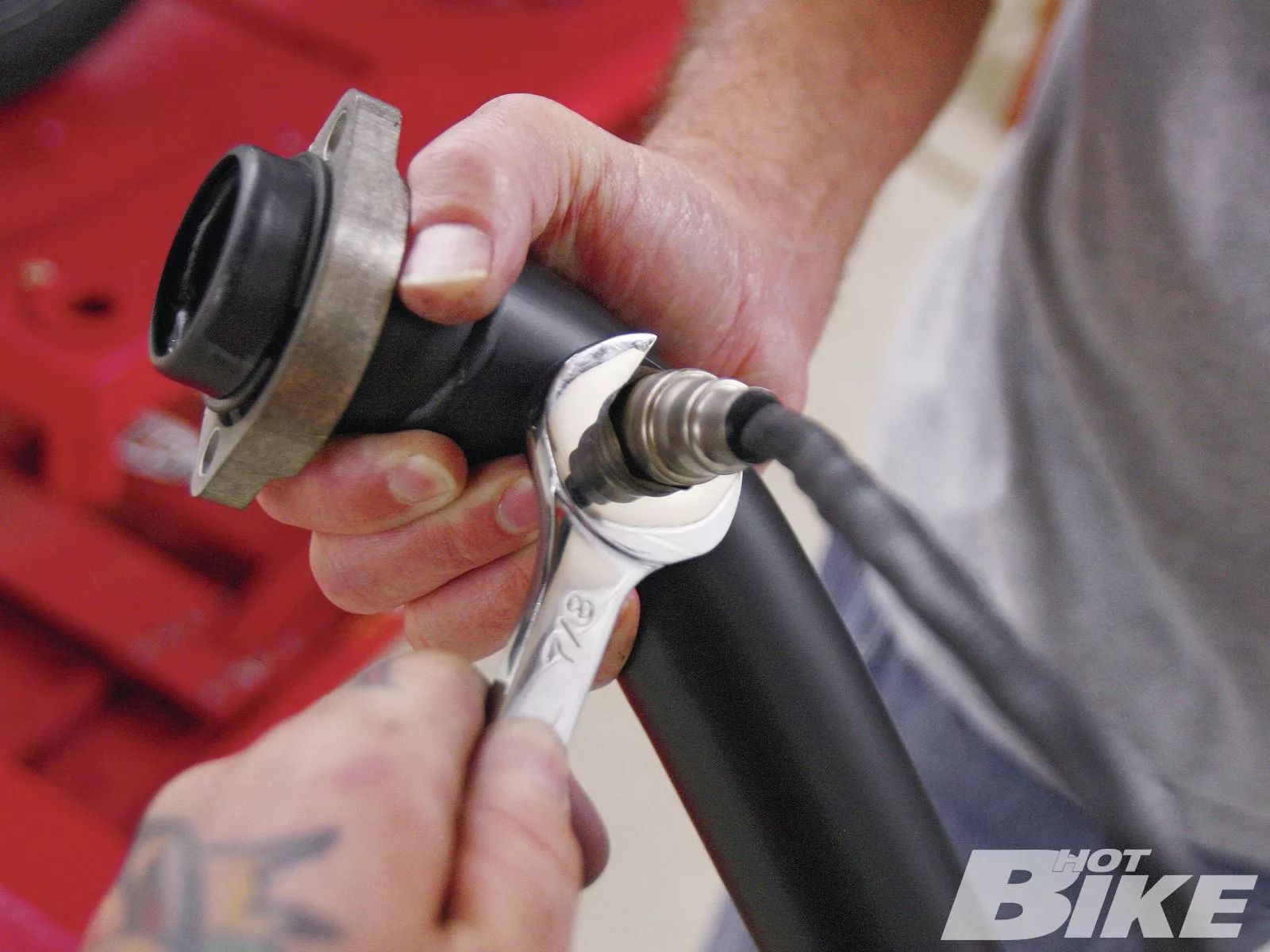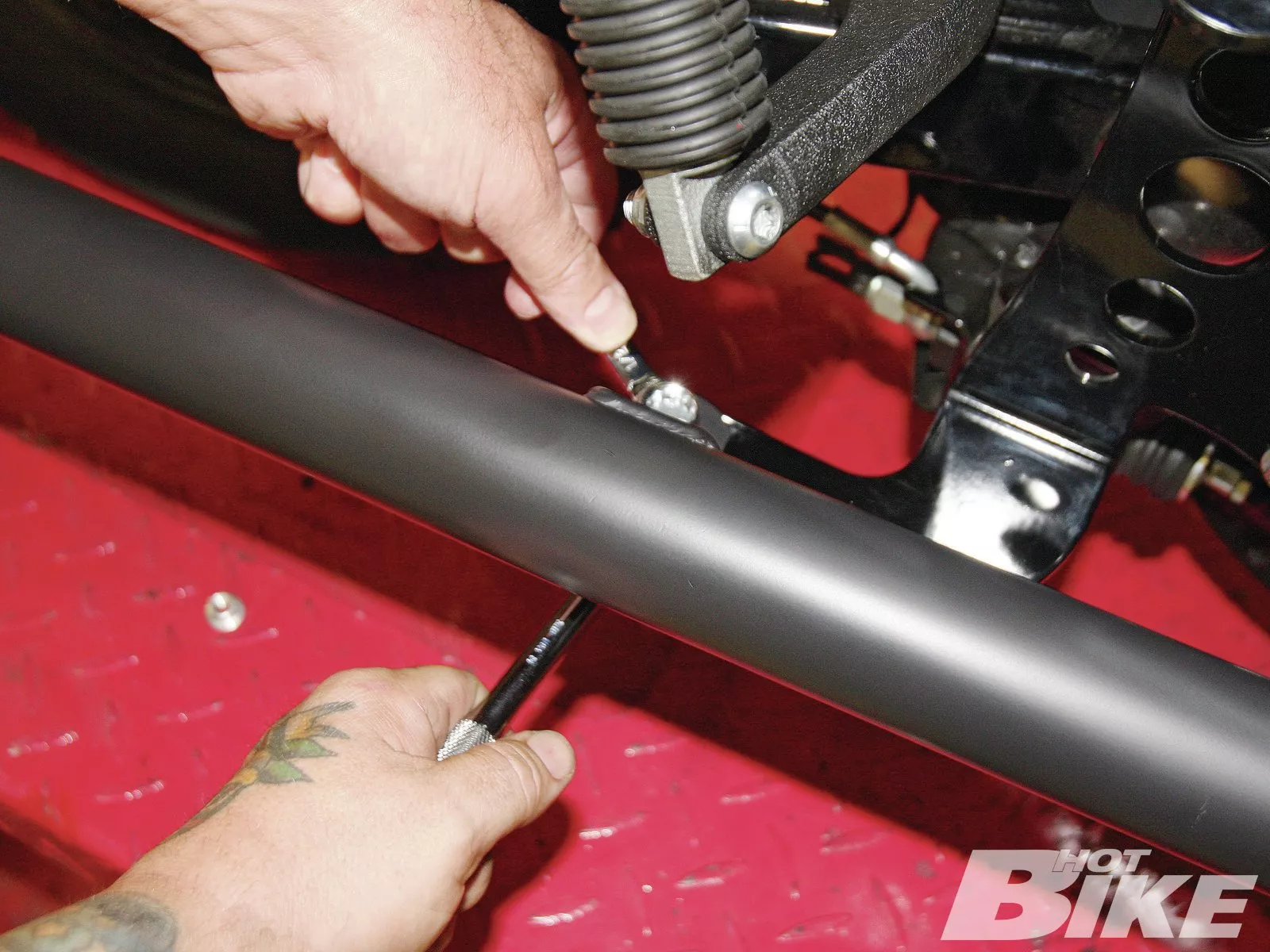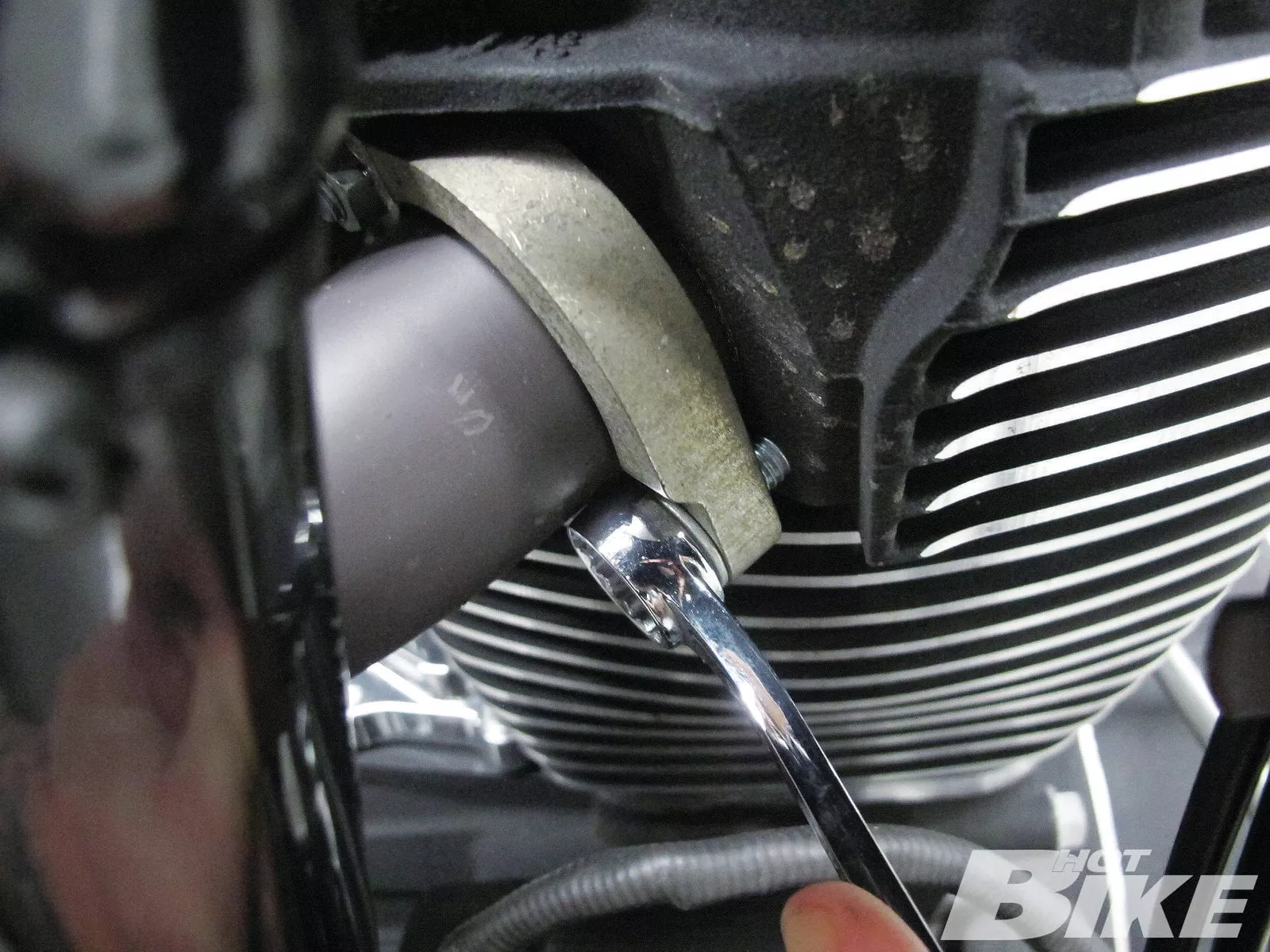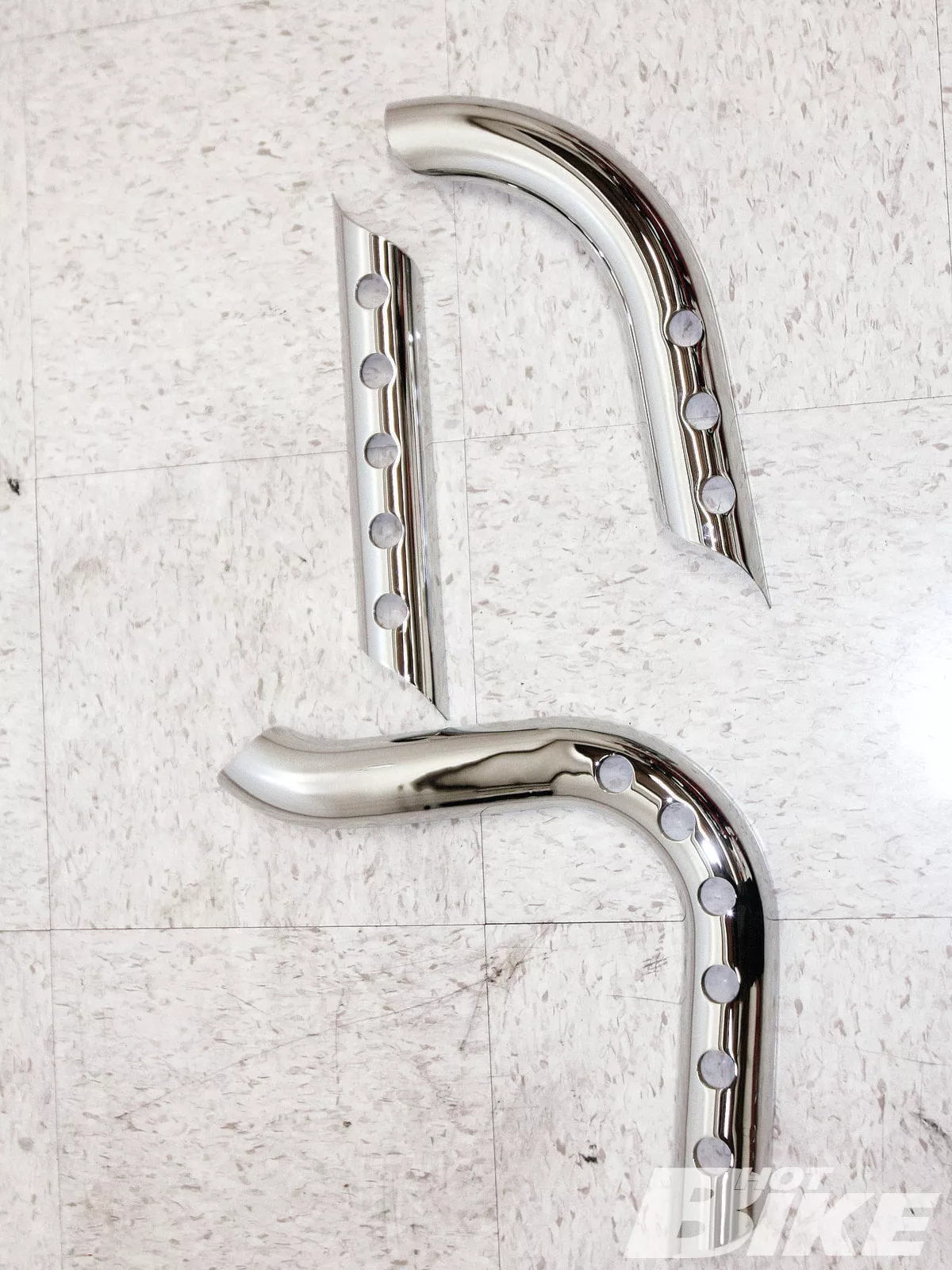 We love the sound of the Harley-Davidson Twin Cam. It groans and potatoes right up there with the Shovel, Panhead, and Evo with that legendary sound. After the motor is free of its OEM quietness, that is.
Feeling the need for some unadulterated sound and mean looks, we decided on a set of Supertrapp's Road Legends X-Pipes. This Paul Yaffe–designed exhaust kit comes complete with over-and-under shotgun-style pipes with removable baffles, heat shields with speed holes, and interchangeable end caps. We decided on a black set of pipes for our 2012 Dyna Wide Glide and when it arrived, we wasted no time getting it on the bike. Here's how we did it. HB
1. This was the stock exhaust. It worked great, but it was just too quiet and looked a bit bulky.
2. Here is the factory-fresh Road Legends X-Pipes. They are a simple and good looking, aren't they?
3. Our buddy Pat Burton yanked the old pipe off his Wide Glide and found it to be quite heavy.
4. Pat then removed the OEM retaining ring to gain access to the stock exhaust flanges, which we will be re-using.
5. The stock O2 censors were also removed from the old pipe and inspected since we will be re-using them as well.
6. The simple, but good-looking Supertrapp pipe bracket was then installed to the transmission.
7. The exhaust flanges and O2 censors were installed onto the new Supertrapp exhaust with nary an issue.
8. A lot of custom pipes take a bit of nurturing to get working on a stock bike, but the rear pipe was easily bolted up to the lower part of the transmission bracket.
9 Yet again, due to the quality construction, the front pipe was also a breeze to get on the bike once it was bolted to the engine.
10 The three-piece heat shield kit was very well made and fit like a glove, but was just too chrome for us, so we sent it to the powdercoater for some hi-heat blackness.
11 With the Road Legends X-Pipe on and tested, we can say Mr. Yaffe did a killer job designing these pipes and the folks at Supertrapp did an excellent job in producing them. They are much louder than the stock setup and look a ton better. And that's just what we wanted.