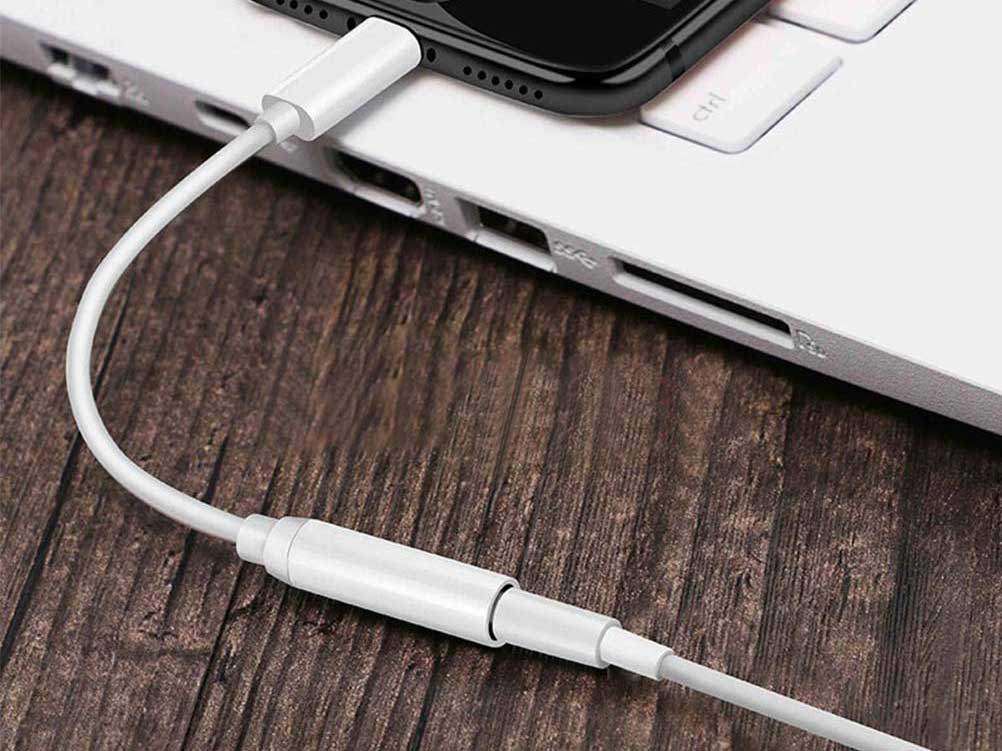 The newer iPhones offer plenty of features that make it a great smartphone, however, Apple caused some controversy when it released the iPhone without a port for an auxiliary cable. This change makes it difficult to listen to music on your iPhone through standard headphones or auxiliary cables. Luckily, there are numerous options for adapters to run standard 3.5-millimeter auxiliary cables and headphones through Apple's Lightning port, so that your old headphones can still be used.
Made for iPhone
When buying non-Apple branded products for your iPhone, it is ideal to have it certified by Apple as MFI. MFI means "Made For iPhone" and is only granted if Apple tests the product to ensure proper functionality and safety. While it comes at a premium, it can be a good safeguard. This MFI-certified adapter has 24K gold-plated connectors for excellent sound quality.
Lighting To 3.5mm Headphone Adapter, Earphone/Earbuds Adapter Jack, 2-Pack
This value pack of Lightning to 3.5-millimeter adapters is an excellent choice for someone who listens to music in multiple places, wants to share an adapter with a family member, or needs an extra because they are prone to misplacing small items. The cable has a 100-percent copper wire core, which transports crisp, clean sound from your device to your headphones or speakers. Leave one attached to your stereo at home and another on your headphones, so you always have music on hand.
Headphone Adapter For iPhone, Dongle 3.5mm Jack Adapter for iPhone
An unexpected consequence of the lack of an auxiliary port is the inability to charge when you listen to music. This Lightning to 3.5-millimeter auxiliary adapter solves that problem. Plug the lightning port end into your device, then plug the headphone jack and charger into the other end. Enjoy high-quality audio with 48 kHz, 26-bit audio output simultaneously while you charge.