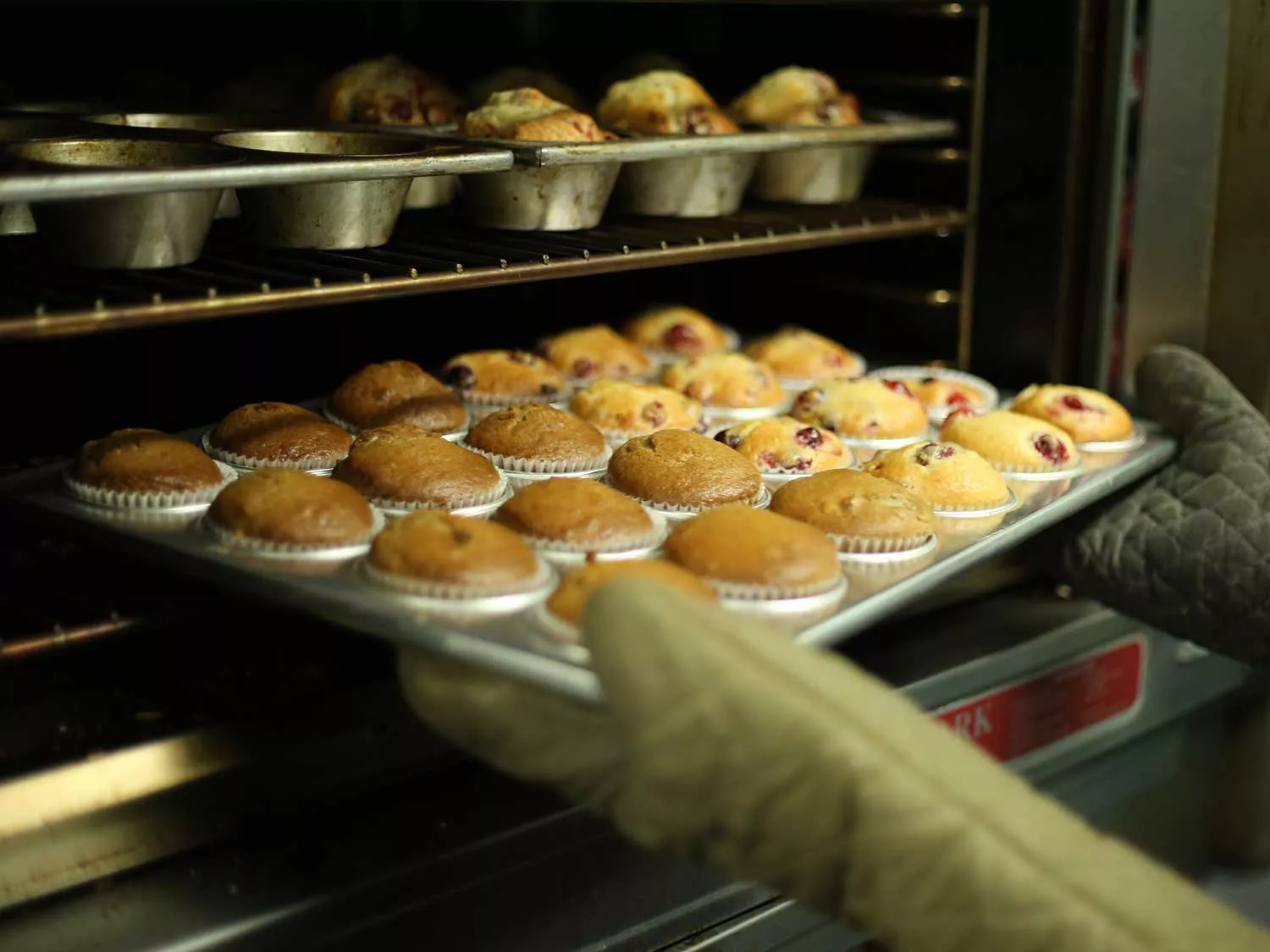 Cooking can often, quite literally, be considered playing with fire. Whether dealing with high flames while searing or hot temperatures in the oven, cooking requires temperatures that the human body cannot come into contact with. Thankfully, materials that protect against the heat exist, and there are countless options for gloves and pads to handle hot dishes while cooking. Whether padded cloth or silicone, here are some of our favorite choices.
Homwe Extra Long Professional Silicone Oven Mitt
While quilted oven mitts were long the forerunners in heat prevention, the advancements in silicone have made it an excellent safety option. These oven mitts have a silicone exterior with a quilted cotton interior, making them safe in up to 450 degree temperatures. Thanks to the silicone exterior, they are completely waterproof, adding an extra layer of protection. Measuring almost 15 inches long, these gloves further the protective layer beyond your wrists for even more safety.
932 Degrees Fahrenheit Extreme Heat-Resistant BBQ Gloves
While you may never need protection from 932 degrees Fahrenheit, these ultra-protective gloves will provide peace of mind while keeping your hands safe. In addition to such a high heat rating, they have a very high cut resistance. This makes these gloves an excellent addition to your barbeque setup. Not only do these gloves have excellent dexterity thanks to individual fingers, they also have a patterned silicone exterior, ensuring excellent grip on any hot item you may be carrying.
Cuisinart Neoprene Oven Mitts And Pot Holder Set
Lined with a very soft cotton layer, this comfortable oven mitt comes with the extra bonus of a pot holder. Use the mitt to pull your hot dishes out of the oven or off of the stove, then use the pot holder to protect your table's surface from the hot pan when you set it down for serving. With a neoprene grip on the exterior of the fingers and palms of the oven mitt you can have a better grasp on the hot and heavy pans as well.