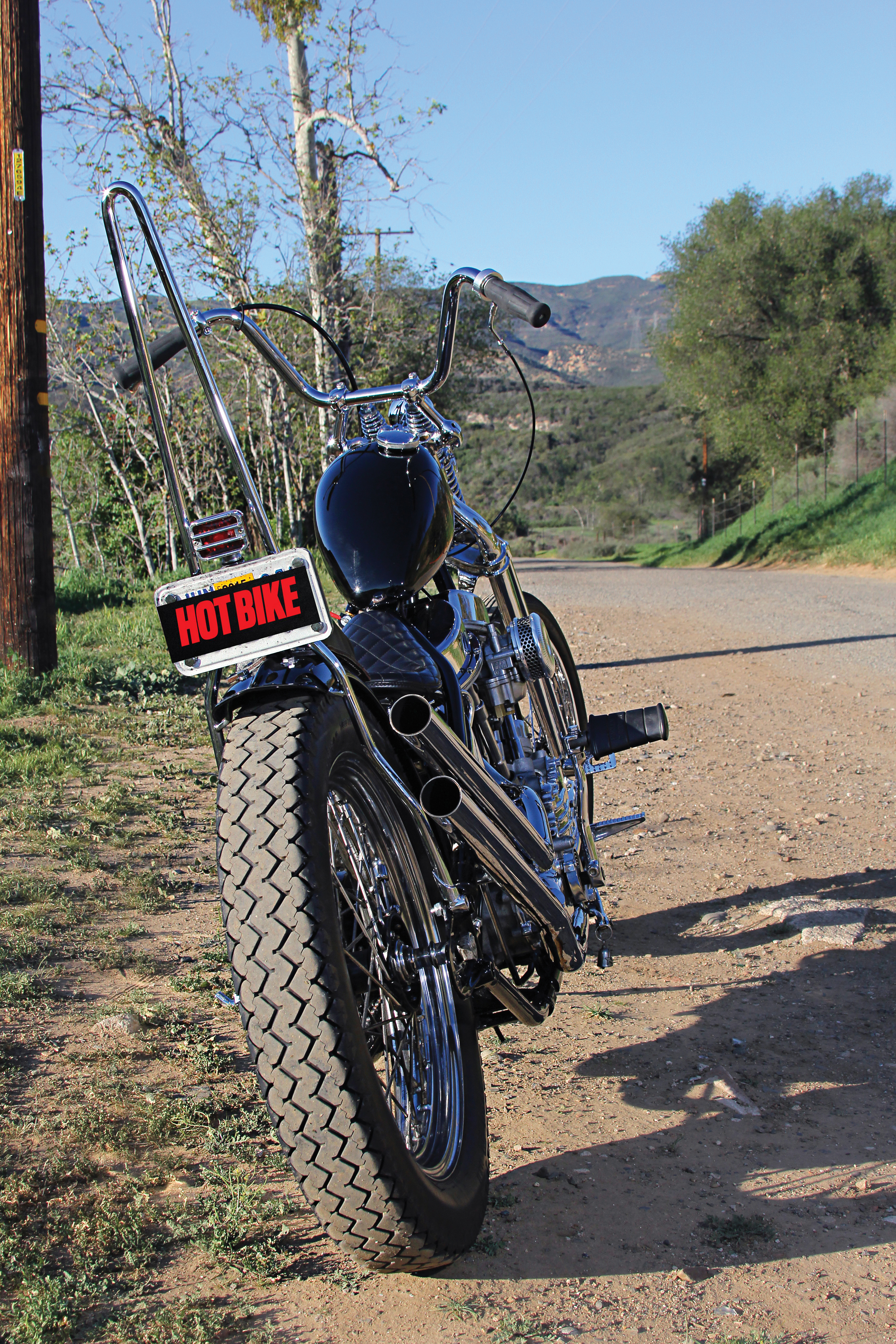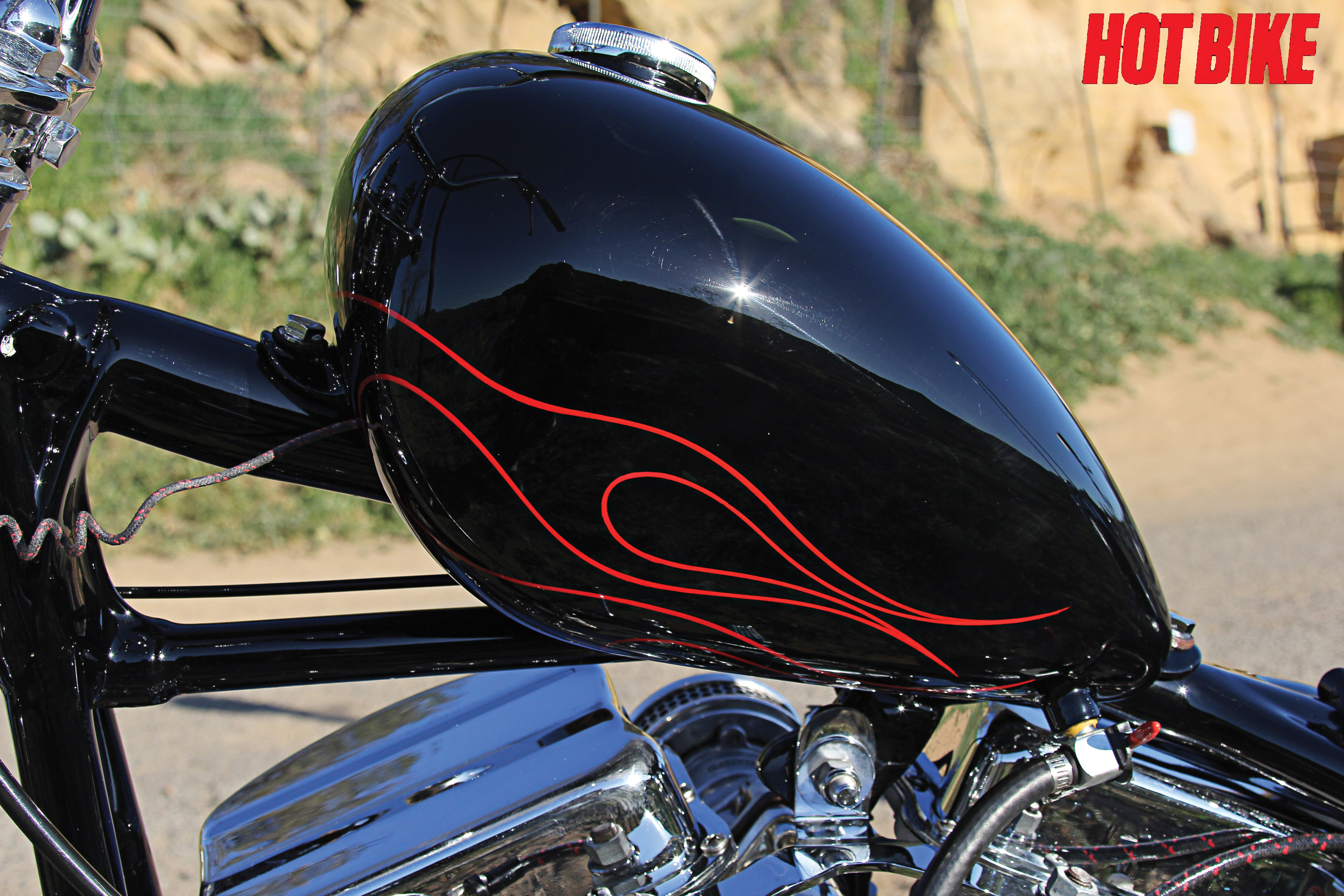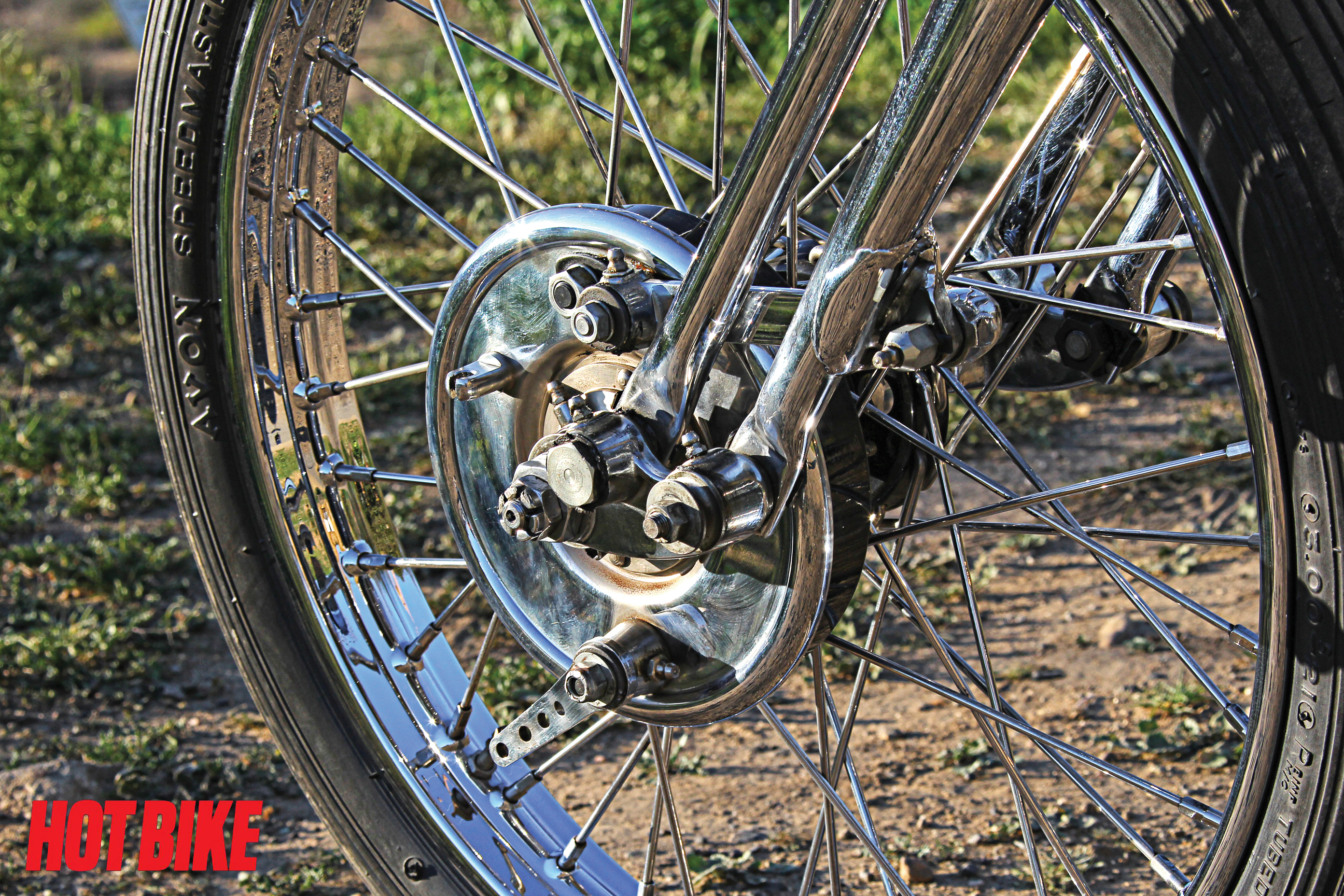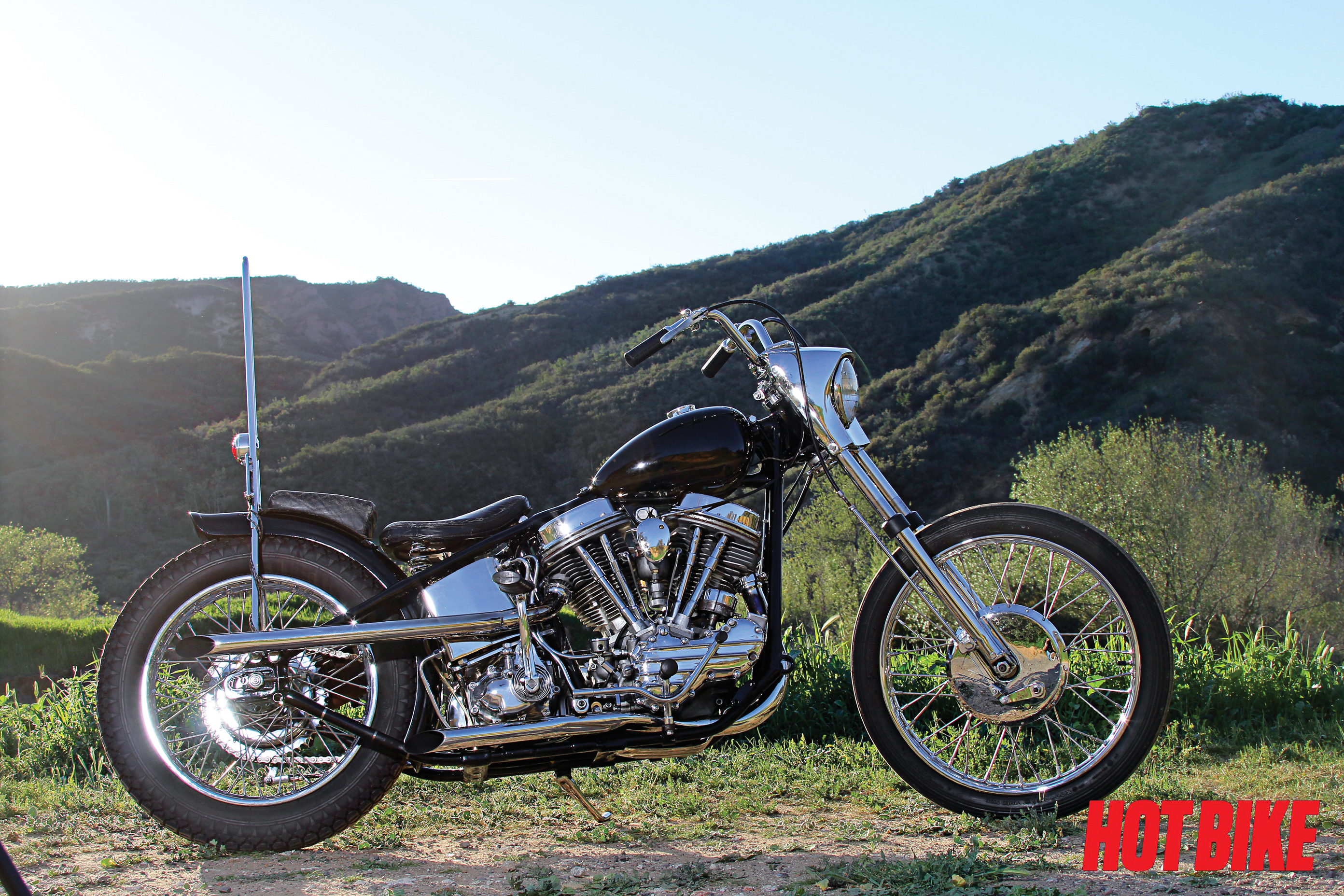 Like most people who build motorcycles for a living, the passion to do so was spawned early on in their own garage. As time moves on, dreams grow, tools and toys are acquired, and space and time begin to disappear. For most people this sequence of events usually leads them to taking that next step into the big leagues, and with that come a big shop, big costs, and a big pile of unfinished work.
<div class="st-block quote text-
Notice: Undefined index: st_text_align in C:laragonwwwhotbike-importblocksquote.php on line 1
">
Since the first time I ever got paid for doing something motorcycle related, I've made it a point to try and keep my little chopper world just that: little.
Maintaining a normal nine-to-five job and, for the most part, only taking on work from a circle of local friends has allowed me to keep my chopper realm within the confines of my two-car garage. No overhead, no crazy deadlines, and no real stress. It is still sort of a hobby like it was when I first started. And just like it was in the early days, the two Panheads here were brought in by my close friends Jamie Housel and Chris Mumma for a thorough facelift. Jamie had laid his bike down earlier in the year and had tweaked most of the odds and ends attached to it, and Chris simply wanted to start from scratch with a new look. After some ideas were hatched, we all set an end goal for summertime.
Starting with Jamie's, the basic idea was to rebuild, replace, and improve upon most of the little details but keep the look the bike originally had. The first thing we did was send the motor and tranny over to Rico Fodrey over at High Bond Modified to freshen up and bump the stock 60-inch 1950 EL engine up to 74 inches. Back at my place, everything reusable was set aside and soon was off to chrome along with all the new one-off bits like exhaust, midcontrols, sissy bar, lights, and mounts. All the good stuff. Once the frame, tank, and fender were all dialed in, they were sent to Jon's Paint in Long Beach for a few coats of gloss black and some tastefully pinstriped flames.
As for Chris' bike, we were going a completely different direction than its previous life. We both envisioned what we thought a Panhead would look like disguised as a 1960s club-style Harley-Davidson Sportster. First off, the 1963 heart and soul was pulled out and given to Kiyos Garage in Gardena for some minor upgrades while the frame was brought back to life by Shawn at Bronsonville Custom Cycles. From there, a lot of period pieces like the original Bates Seats and 1967 Sportster nacelle, which I had to modify extensively to fit, were incorporated with new handmade goods like a custom kick-shift setup, handlebars, and numerous other parts throughout the bike. Both motorcycles used what I've always considered to be visually the best wheel combination of a 21-inch in the front and 18-inch in the back.
The beauty of keeping things "friend" based in my garage is that I'm not too proud to allow my buddies to give a hand in working on their own bike. As the countdown to summer got closer and once the major stuff had been addressed, Jamie, along with help from our pal Nick Nixon, buttoned up his bike while Chris and I wrapped up his. The outcome was a couple of custom and unique, yet very rideable, choppers that stick to those classic lines I don't think will ever go out of style. Thanks, Jamie and Chris, for letting me be a part of getting them on the road.