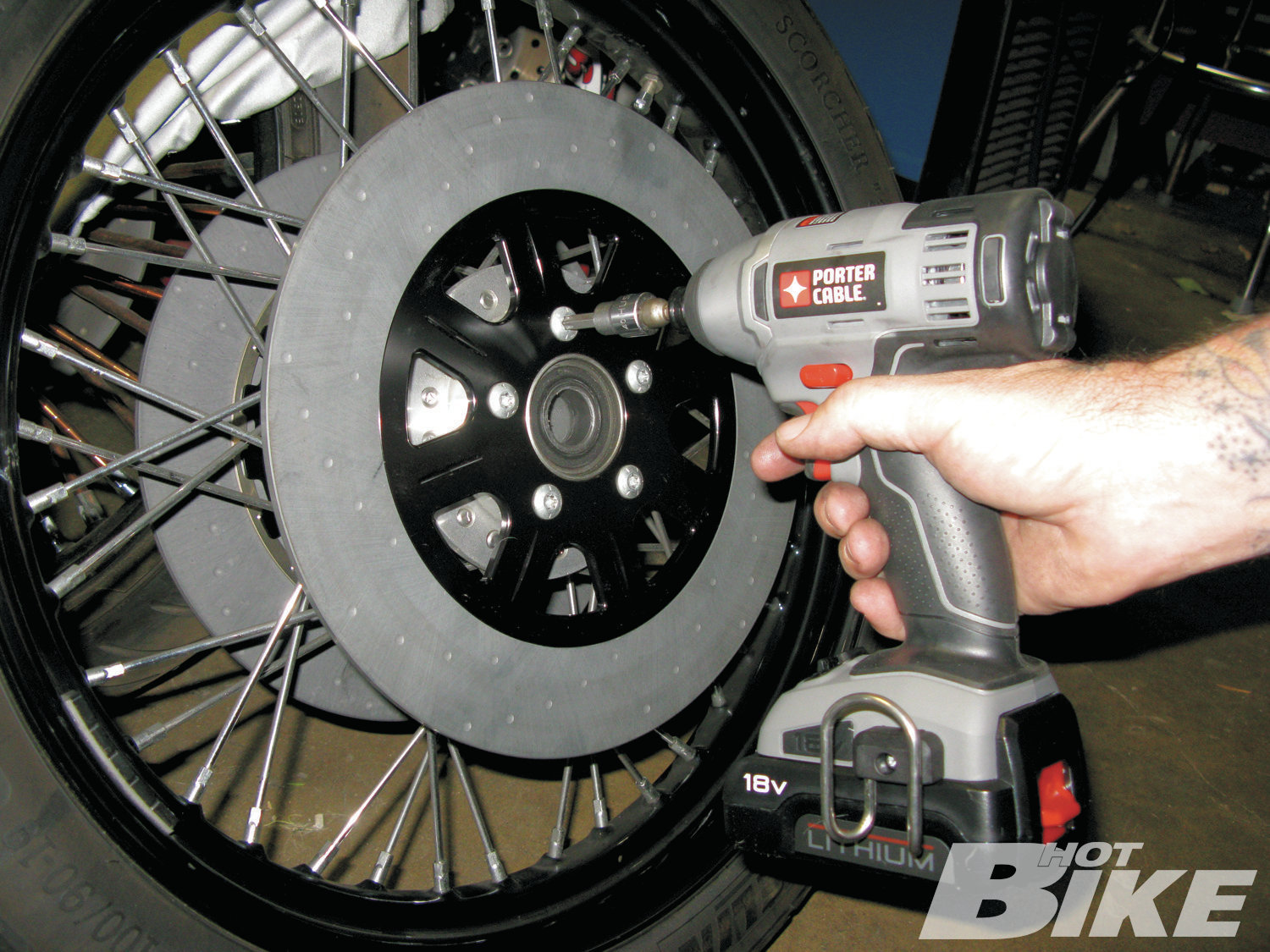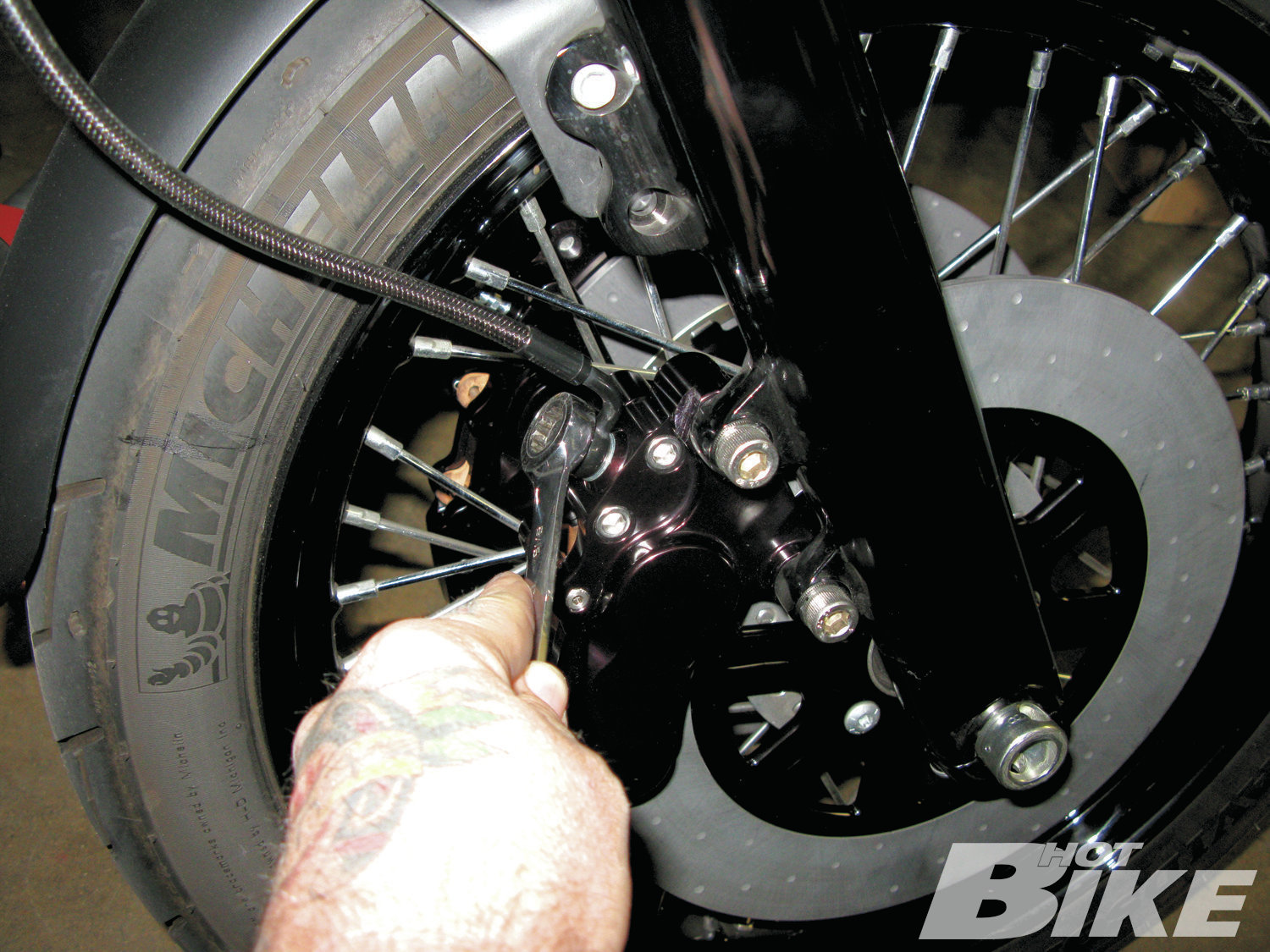 A few months back we installed dual-discs on our '10 H-D Dyna Street Bob using all Harley Parts. Though this install was an ample upgrade over the stock single disc, we decided to take it one step further and build the ultimate in front braking.
Using a set of Jaybrake's J-Six Ultra Six-Piston calipers ($799.90) we were sure that our bike would gain some stopping power. The more pistons a brake has, the better it works. This is because more pistons across the rear surface of the pad apply a more consistent pressure generating higher amounts of heat dissipation. This decreases speed faster and shortens stopping distances.
With Jaybrake on our side, we were already well on our way to braking greatness, but that wasn't enough. Knowing that we wanted to find the best performing brake rotors, we went with a pair of Lyndall Racing Brake's Phoenix Lug Drive ceramic discs ($1,098) that offers a true technical advancement over the stock setup. Lyndall's rotors feature a full-floating aluminum carrier/friction ring combo available either in 420 high carbon or a functionally gradient proprietary metal matrix composite. We went with the matrix rotors due to their advantages over steel. Metal matrix is a material that is made up from the pairing of two substances that better handle the stress of braking over a single substance. The main benefit of metal matrix rotors is heat dissipation. Less heat means less friction, so when the binders are on, the lower heat generated from using a composite keeps brakes from fading substantially. Another beneficial result of using a metal matrix over steel is a reduction in weight of as much as 60 percent per rotor. Since your wheel is a rotating mass, the less it weighs, the faster acceleration and deceleration you will have. We also went with a matching set of Lyndall Racing Red Plus brake pads ($119.95) rather than the stock ones from Jaybrake. Why, you ask? The Lyndall offerings use what is called "transfer film technology." This means that the brake pads leave a layer of friction material on the rotor's braking surface, so when the brakes are applied, the friction material is rubbing against itself therefore giving enhanced results over the two dissimilar materials used in most braking setups. A side effect of the transfer film technology is that there's no brake dust to clean up.
We rolled the Dyna into our secret garage and upgraded the brakes ourselves to show how simple it is to get the ultimate brake setup with a bit of money and just a little time. HB
Source:
**Jaybrake **
(716) 592-0554 | jbrake.com
Lyndall Racing Brakes
(800) 400-9490 | lyndallracingbrakes.com