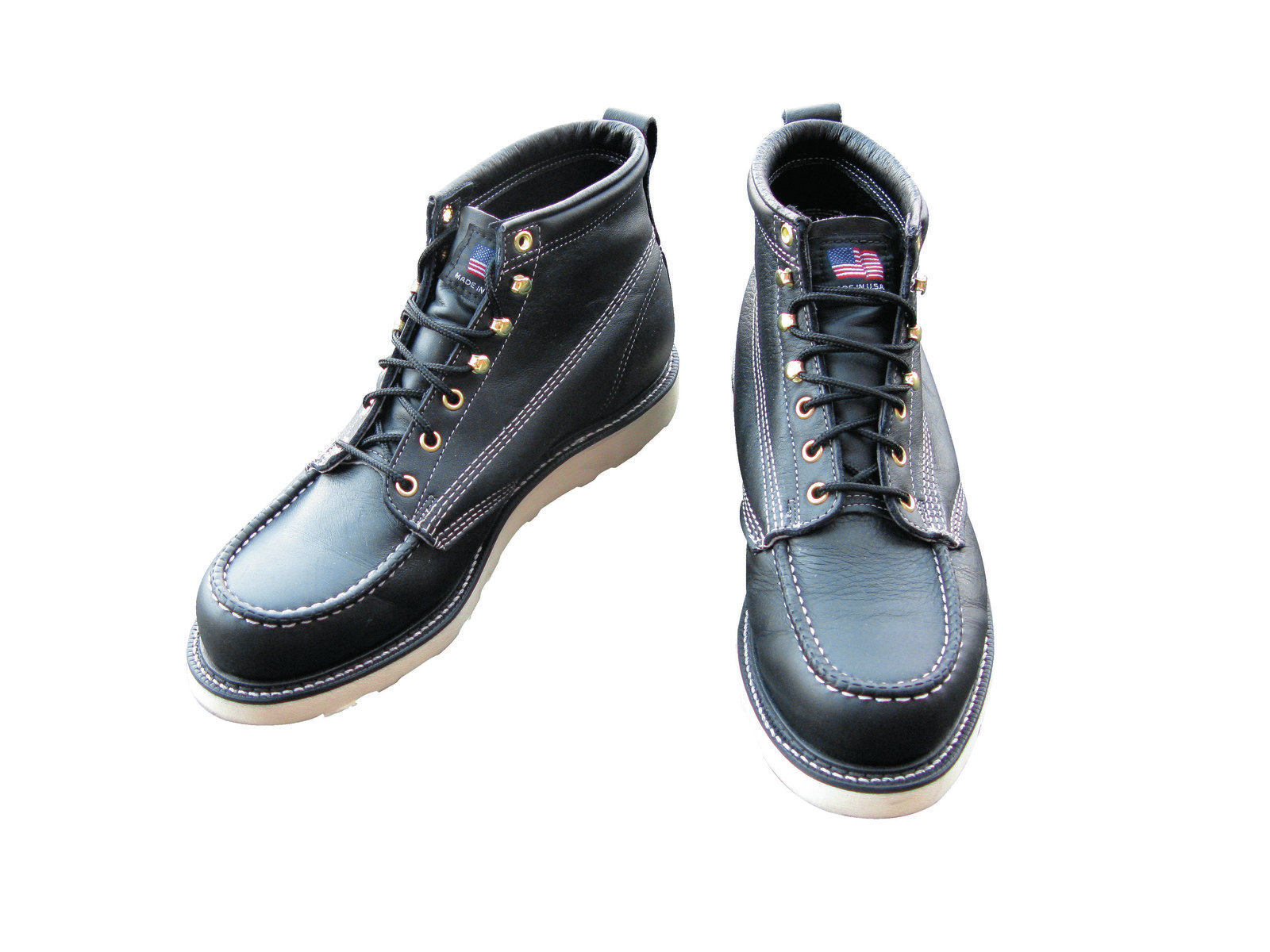 Duluth Trading Co.
6-inch Ultimate Contractor's Boot
While I was checking out motorcycle boots online, I stumbled upon a set of 6-inch Moc-toe boots with wedge soles. Upon the realization that they were both made in the USA and less than $150 bucks, I hit the buy button and had them at my door within a day or so.
Thinking these boots had to be too good to be true, I inspected and found them to be made in Wisconsin with real Vibram soles and a Goodyear welt. Once I laced them up, they felt like I had been wearing them for months. I also discovered that the boots come with a high-end shock-absorbing gel insole that did the job superbly.