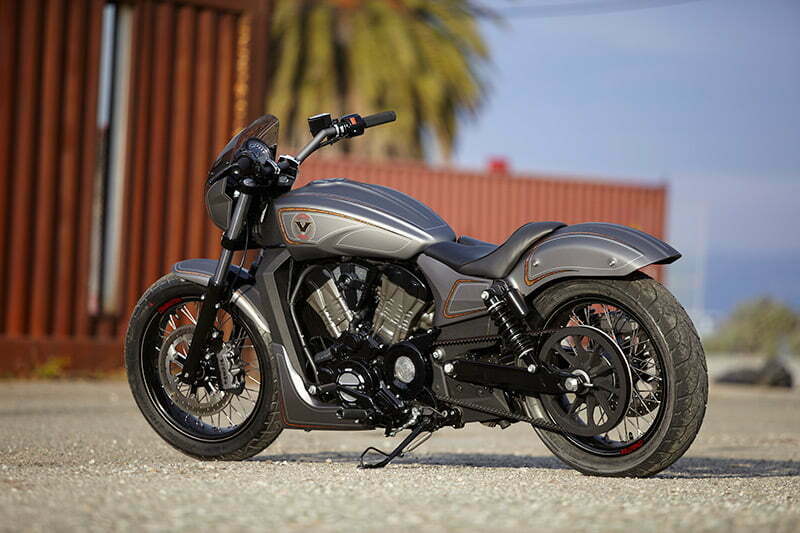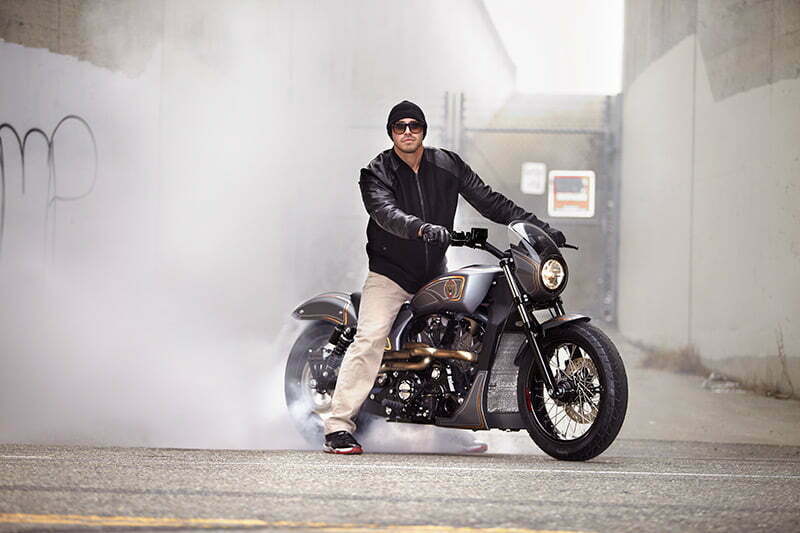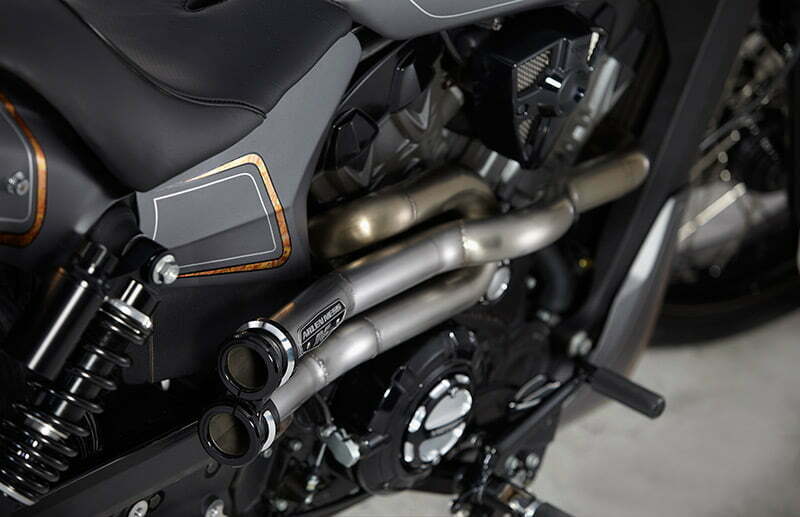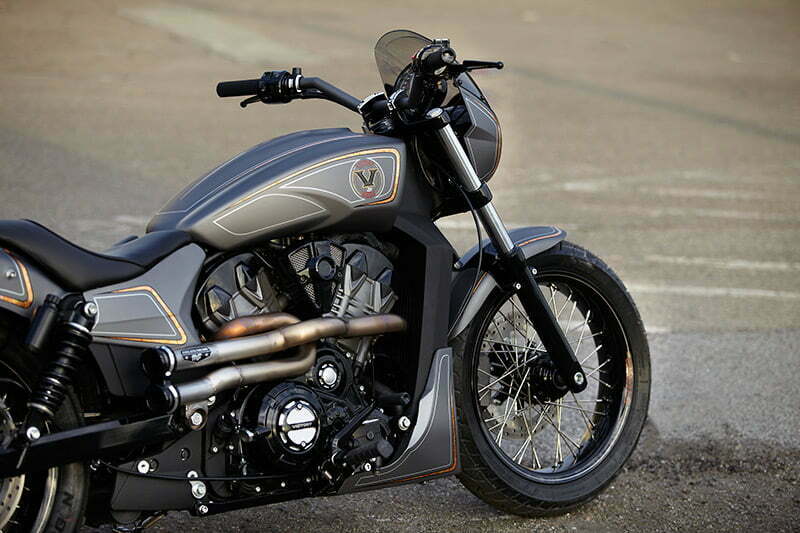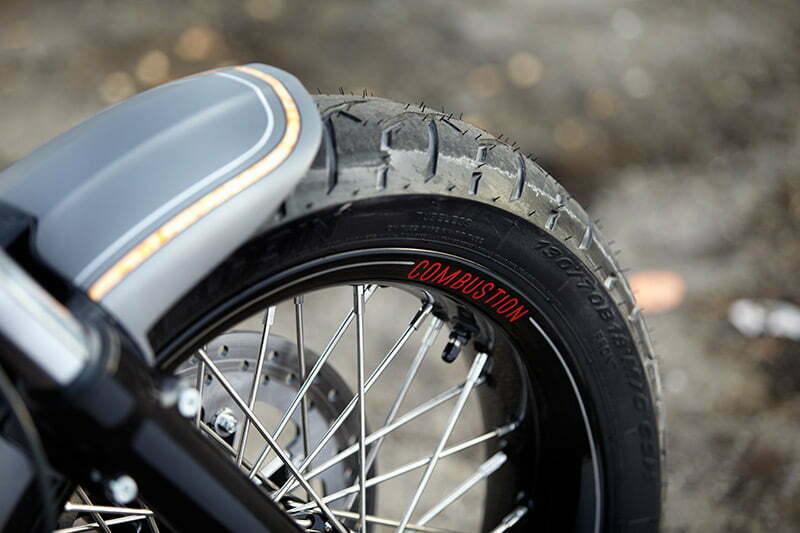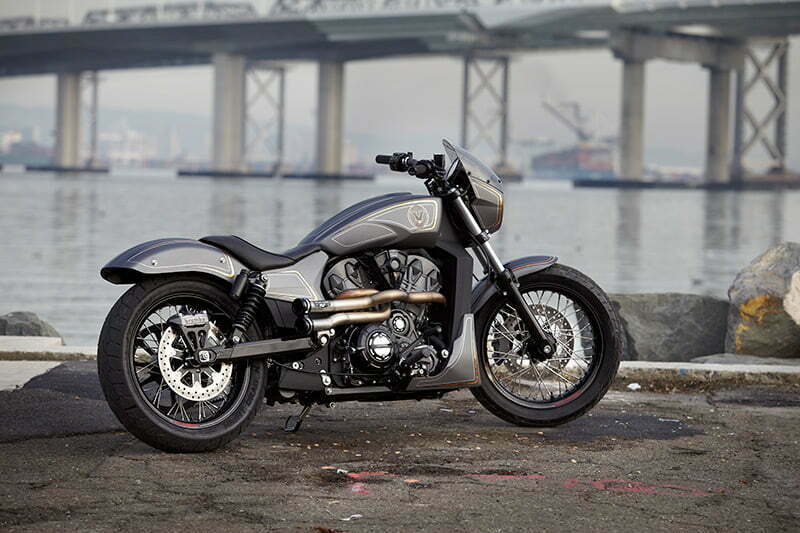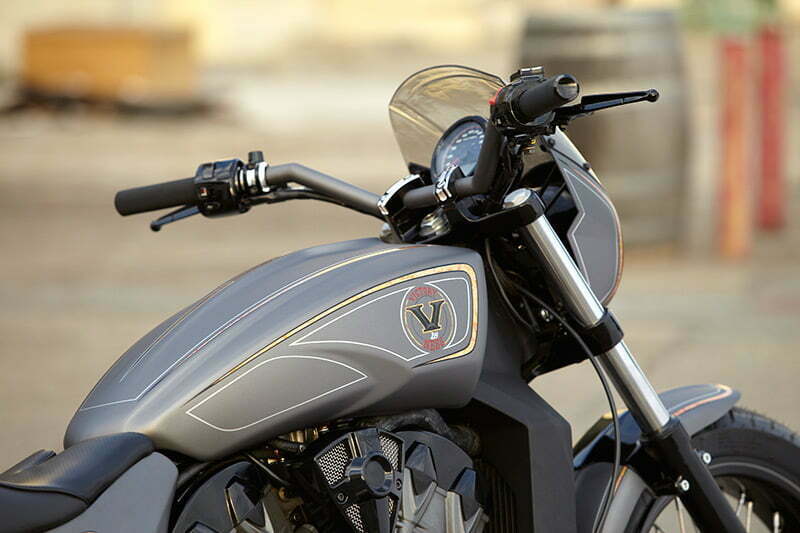 Zach Ness created "Combustion" as an answer to what an
American Musclebike can be, with taut bodywork and graphics
that emphasize the excitement Victory Motorcycles® is
bringing to the American Motorcycle market.
The first and second bikes in this series included Roland
Sands' Project 156 and Urs Erbacher's Ignition Concept
that celebrate the evolution of the newest engine for
Victory Motorcycles®.
The American automotive scene is filled with inspiration
for this latest concept motorcycle. Legendary Muscle
Cars that emphasized power and light weight to maximize
street performance were the inspiration for Ness' build.
The new engine promises stellar performance in the
1200cc musclebike class, and is part of the future for
Victory Motorcycles®.
SPONTANEOUS COMBUSTION
Born into custom motorcycle royalty, Zach Ness is the third
generation of custom builders. His grandfather, Arlen, and
father, Cory, established a relationship with Victory Motorcycles®
when Zach was only twelve, so the brand has been part of his
entire adult life.
Surrounded every day by horsepower, style and innovation, Zach
was the ideal builder to take on the challenge of creating the third
concept around the new Victory Motorcycles'
engine.
Ness worked with the Victory Motorcycles® Senior Industrial
Designer, Michael Song, to create this concept motorcycle.
"This platform is awesome – loads of power, and an insane
engine sound," says Ness of the new engine. "The inspiration for
the bike came fully from the throttle – I wanted to create a bike
that was fast – light and ready to attack the next green light."
COMBUSTION CONCEPT
HIGHLIGHTS
The design for Combustion features key elements that
speak to performance styling and power. Key design
features include a quarter fairing, aggressive semimatte
paint, sculpted side-covers, a trim fender and the
characteristic Victory Motorcycles® raised spine that
flows through the body.
Ness' custom background shows up in the wire wheels,
intricate pin striping and clean details that include:
Arlen Ness® Knurled Grips, Shift Pegs & Foot Pegs,
Custom Handlebars, Beveled Brake Rotors, Arlen Ness®
by MagnaFlow® Exhaust: One-off stainless steel header
featuring Arlen Ness® by MF® exhaust billet clamp found
on our "Low Down" series exhaust, custom Piggyback
Shocks & Billet Accessories: Hand Control Clamps, Top Riser Clamps, Engine Covers, Master Cylinder Covers
and custom RideWright® Spoke Wheels. Billet hub and
rim with stainless steel spokes, Goodridge® Brake Lines
& Fittings with custom painted Brembo® Radial Brake
Calipers on custom caliper brackets front & Rear. The
engine also features a protype Stage One air cleaner.
Paint by Eric Reyes.
More at: www.victorymotorcycles.com