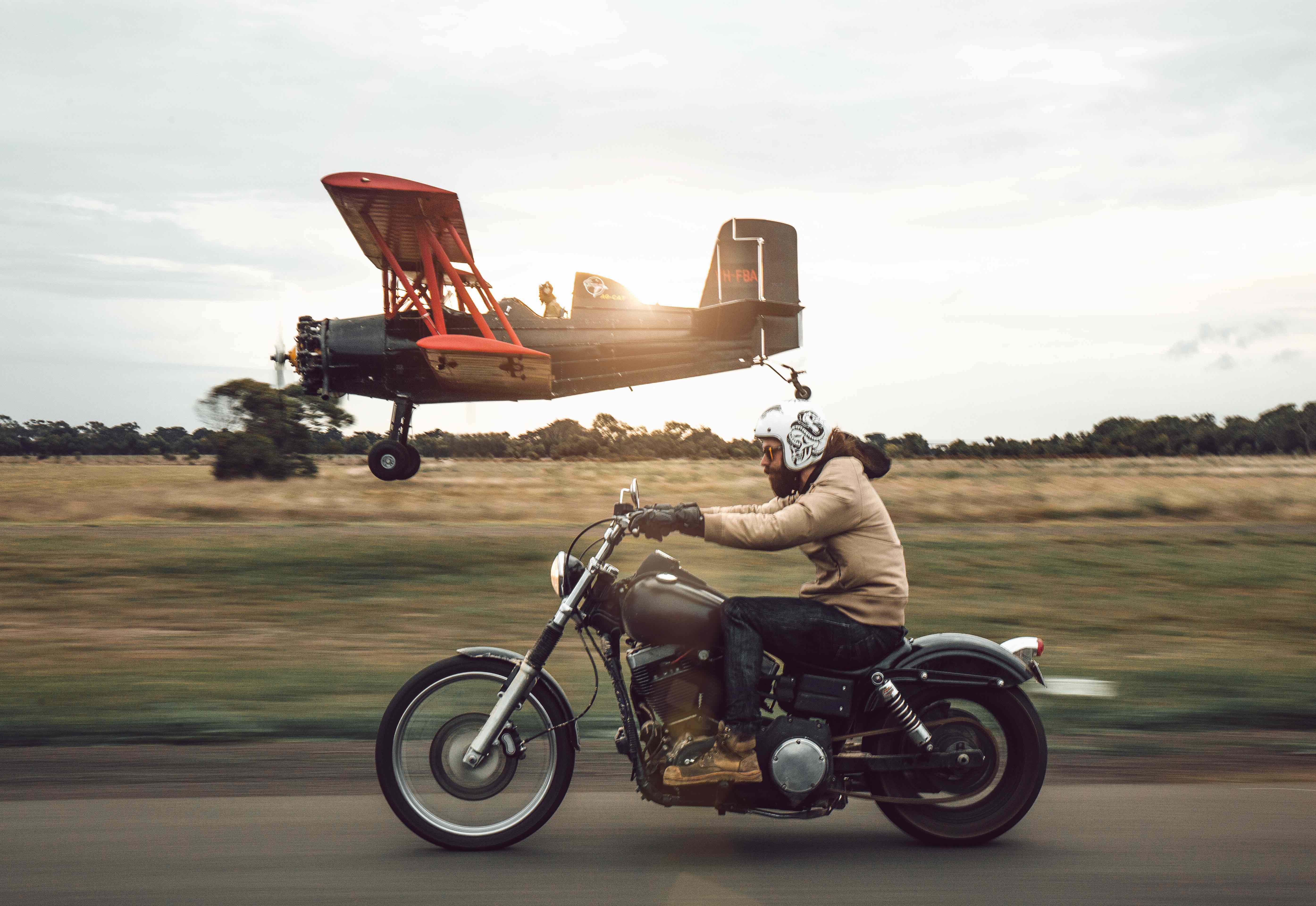 In a rather bold statement, Saint, an Australian-based motorcycle clothing company, tells us they've researched and created the world's strongest single layer denim fabric.
Over the past 24 months, founders Mike Lelliott and Aidan Clarke who've helped launch brands like Knog, Crumpler and 2XU, have spent millions of dollars on R&D to create their single layer Unbreakable Denim fabric, which provides unrivaled protection while lending itself to perfect men's and women's fashion designs.
"At Saint we are all about designing unique fabrics that blend ballistic fibers with natural fibers to create all day wearable, fashion forward men's and women's wardrobes. Wardrobes that are built to protect your butt if things go random," says Lelliott.
Saint's Unbreakable Denim is woven with a unique double warp beam allowing them to weave the world's strongest finer including Dyneema's UHMWPE, in the warp and weft while having a denim face.
The result is a denim with 360º torsional strength, motorcycle tested impact, burst and abrasion resilience. "Our single layer denim range borrows ultra high molecular weight polyethylene (UHMWPE), and leaps past the 4 second CE motorcycle apparel safety rating at an incredible 5.9seconds or nearly 75 metres without tearing," says Lelliott.
These type of protection figures are normally reserved for heavy leathers, or thick double layer solutions that line denim with a second or third layer of protective material like terry kevlar fabric. Saint achieves this with a light and cool single layer denim.
"As a designer I'm all about disrupting the status quo and making a tangible difference. This is everything Saint is about. This new category of apparel wakes us up in the morning, and keeps us smiling at night. It is an exciting uncharted map – and we are the explorers."
Although only trading for 12 months Saint has rapidly expanded into overseas markets with the US quickly becoming its biggest export destination. "We've had all sorts of customers including a $17,000 order from a Saudi Prince," says Lelliott.
A passion for evolution means Saint is already working on further R&D to ensure they remain at the forefront of protective fabric innovation. Expect to see speed demons from all disciplines wearing Saint denim from the track to salt lakes in the near future. A new flagship Saint Salon will open in Melbourne's CBD later this year.
Saint's Unbreakable Denim range is available online at saint.cc. To view a video of the denim in action click here.