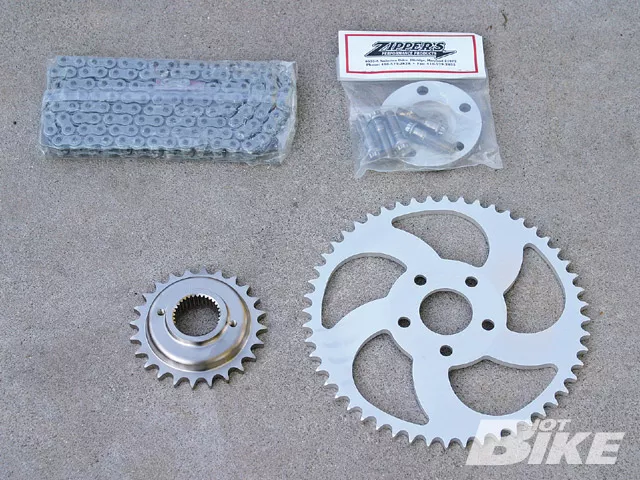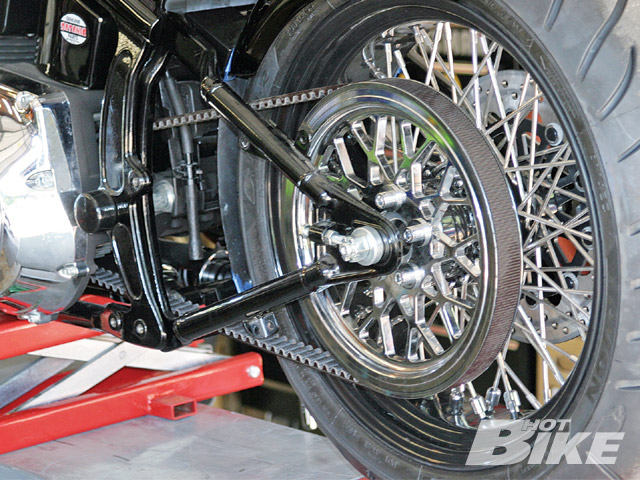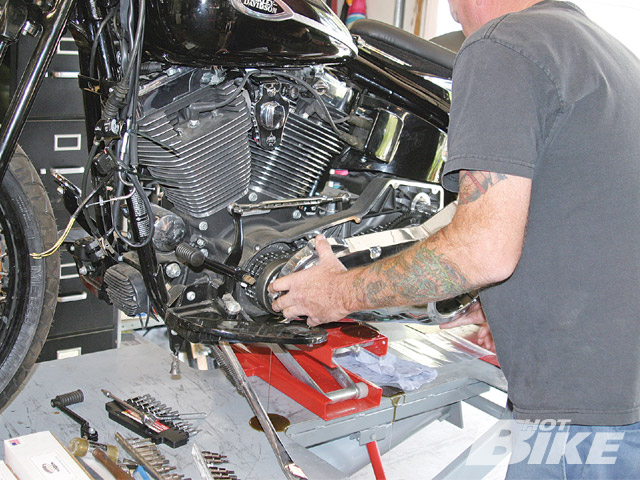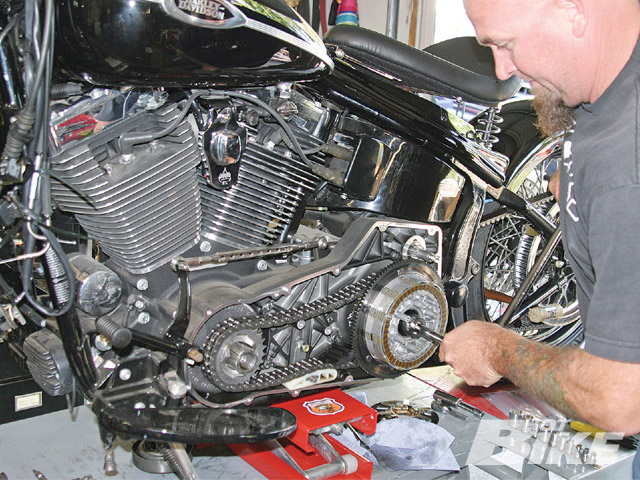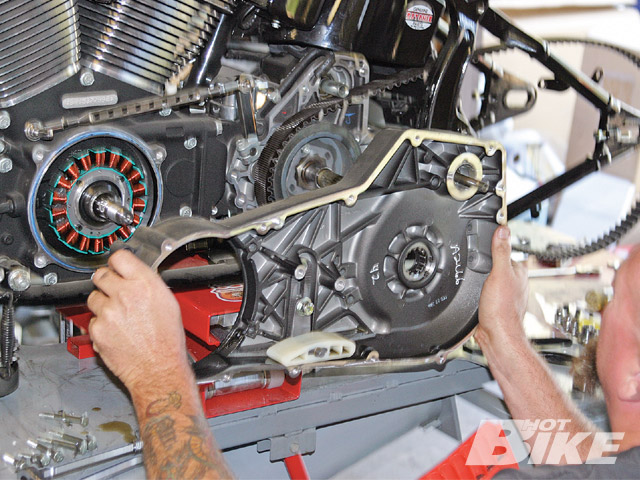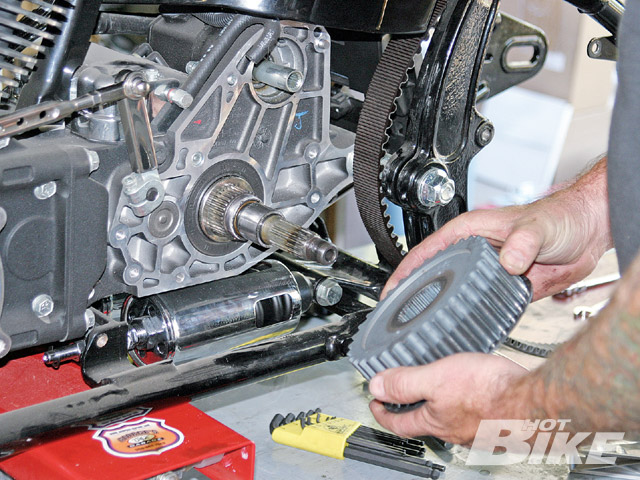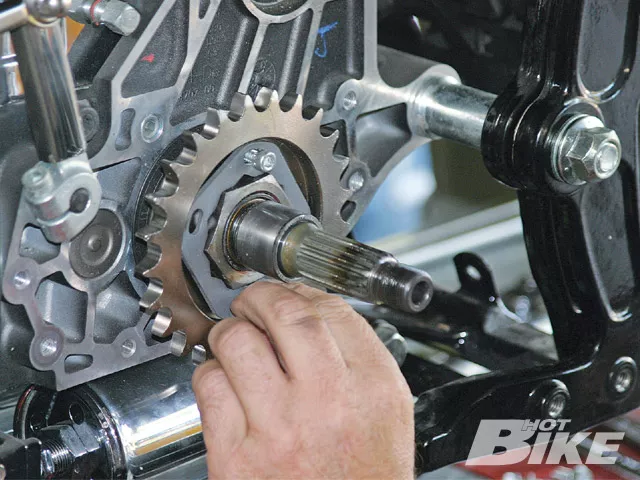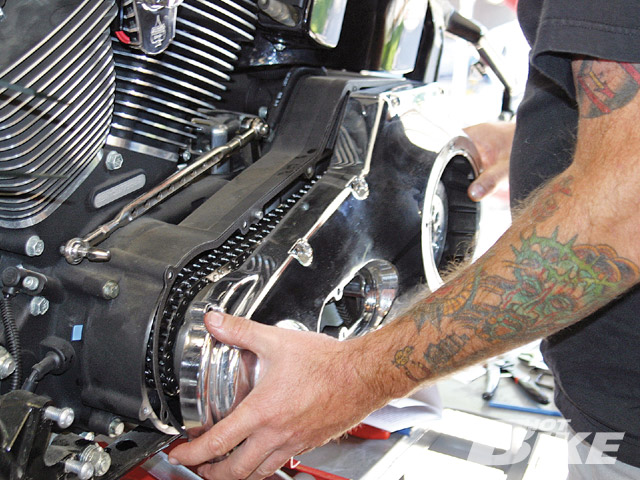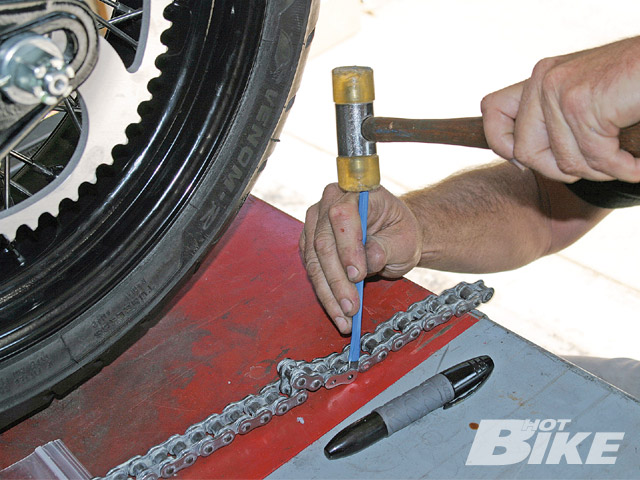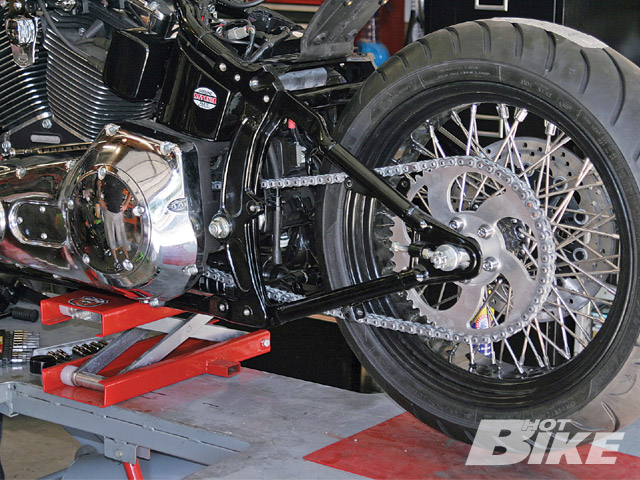 The age-old debate of which is better: belt or chain has been professed time and time again with each side thinking its final drive system of choice is the right one; no side of the dispute is completely right or wrong, there's benefits and downfalls to each. We like using belts due to their, low maintenance and cleanliness, but we also like using a chain due to the strength and ease of roadside repairs.
In the case of this conversion, we had an '05 H-D Softail that we put a 180 tire on an aftermarket wheel and had a bit of a clearance issue when it came to the stock belt rubbing on the tire. Instead of using spacers to offset the hub and extremely re-dishing the wheel to compensate we decided to go with a final chain drive because it would provide the clearance needed and it would better fit the vintage look we were going for with this bike.
We decided to give Zipper's Performance Products a call and order up one of its Belt to Chain Conversions. This conversion is made for running bigger-than-stock tires on five-speed big twins as well as for high horsepower and racing applications when gear changes may be needed. The kit consists of a transmission sprocket made from hardened steel in your choice of 21 to 24 teeth, a 7075-T6 aluminum rear sprocket available in 46 to 55 teeth, sprocket spacer with attachment hardware, and either a high-wearing RK Pro O-Ring chain or RK Drag Race chain.
The installation of the conversion was an easy one with the right tools and took only a few hours to undertake. With the kit installed, the tire clearance was no longer an issue and the bike now has an old school look as well.