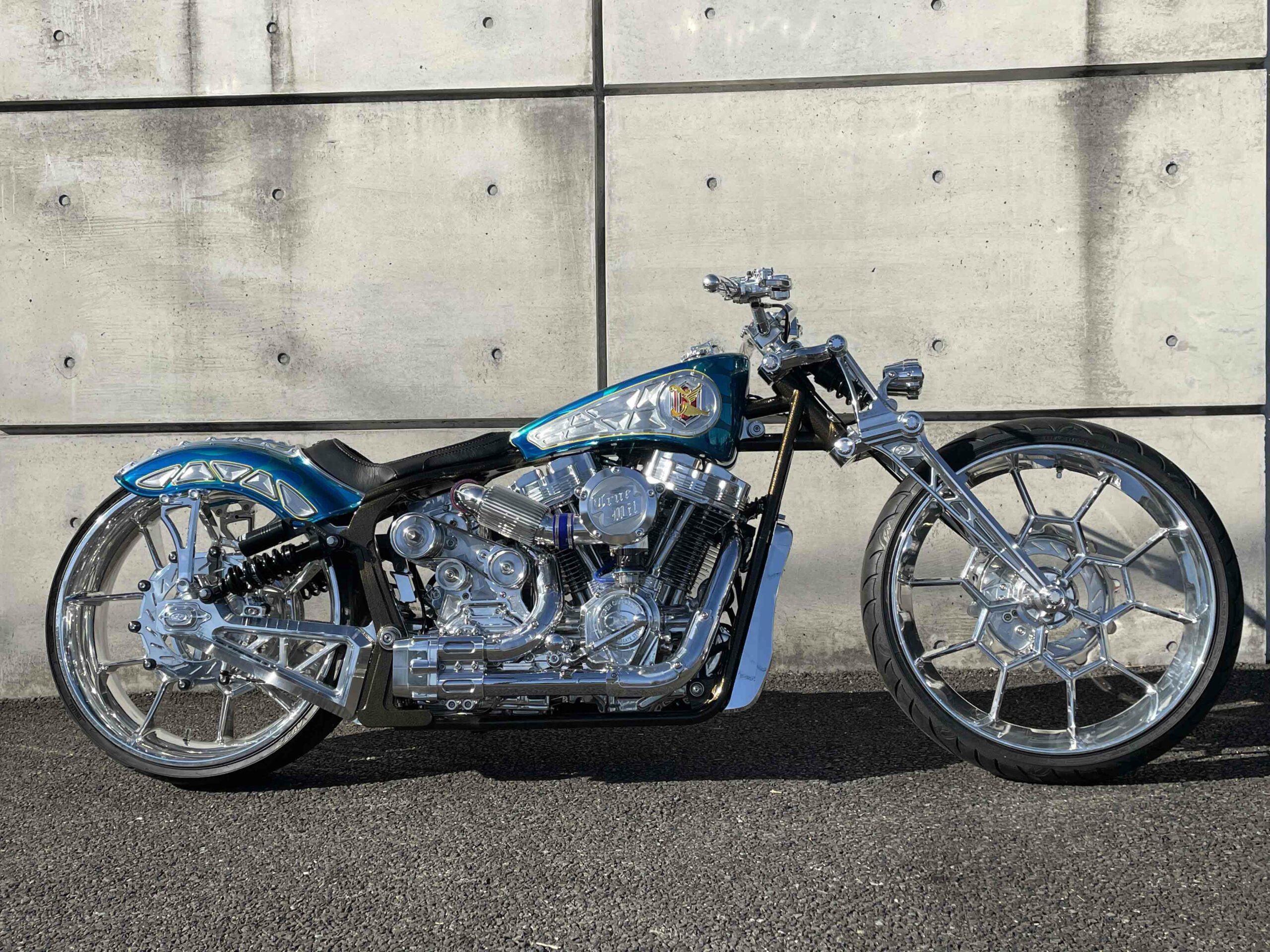 We first encountered the unique stylings of Mr. Ken Nagai, owner and designer of Ken's Factory, several years ago when his jaw-dropping style offered something fresh and unique from everything else on the market. The new Milwaukee-Eight custom here that Ken's Factory just dropped a few days ago is right in line with the rest of his signature styled builds. One of Ken's customers who has tons of toys like Bugattis, Yachts, airplanes… you know, regular old toys… was missing a unique motorcycle from his sub-par collection (that's sarcasm, people). When the affluent buyer saw Ken's capabilities through his body of work, he knew he had to have a Ken's Factory custom.
Ken started out tinkering with small Japanese bikes in the early days, he then moved on to Harleys and that was that. For more than 30 years, Ken, who is self taught at everything from the mastery of TIG welding to designing 3-D parts in AutoCAD, has been carefully and slowly influencing the world of custom bikes with his own "Japanese gangster" style. Ken's Factory bikes possesses tough, yet serene, designs with torrents of fabrication greatness throughout. Think rough but sleek at the same time.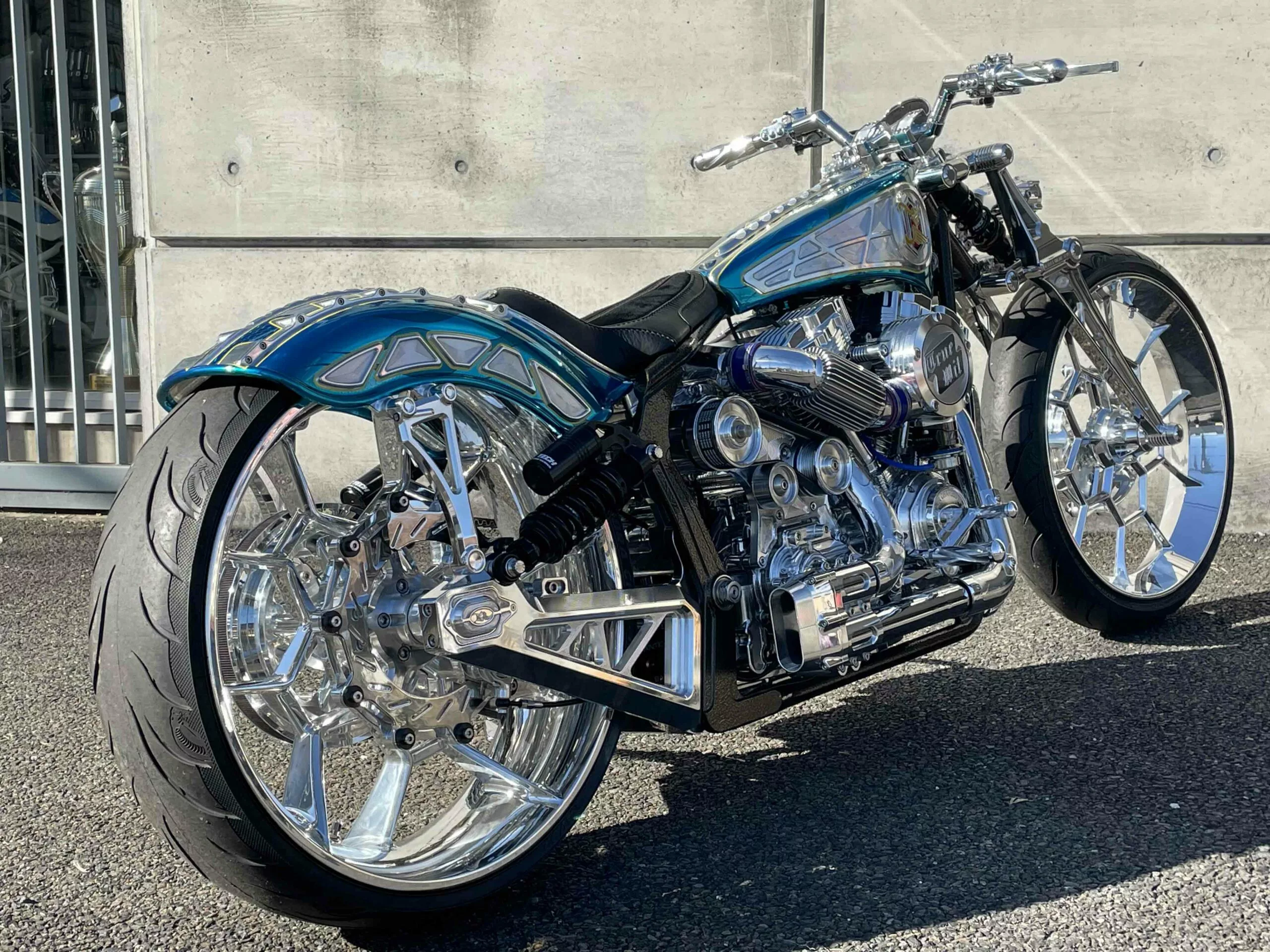 With attention to detail and craftsmanship in all of his custom builds, Ken has a keen eye for designing parts too, especially when they are created by the need for something in a build, or a product he already manufactures that fits just right with the overall style. In fact, almost everything on this bike was made by Ken's Factory: Front fork, wheels, brake caliper, rotors, wheel hubs, brake master cylinder, all engine covers, open primary, supercharger setup (including all pulleys, intake, blower outlet), chassis, gas tank, fenders and more.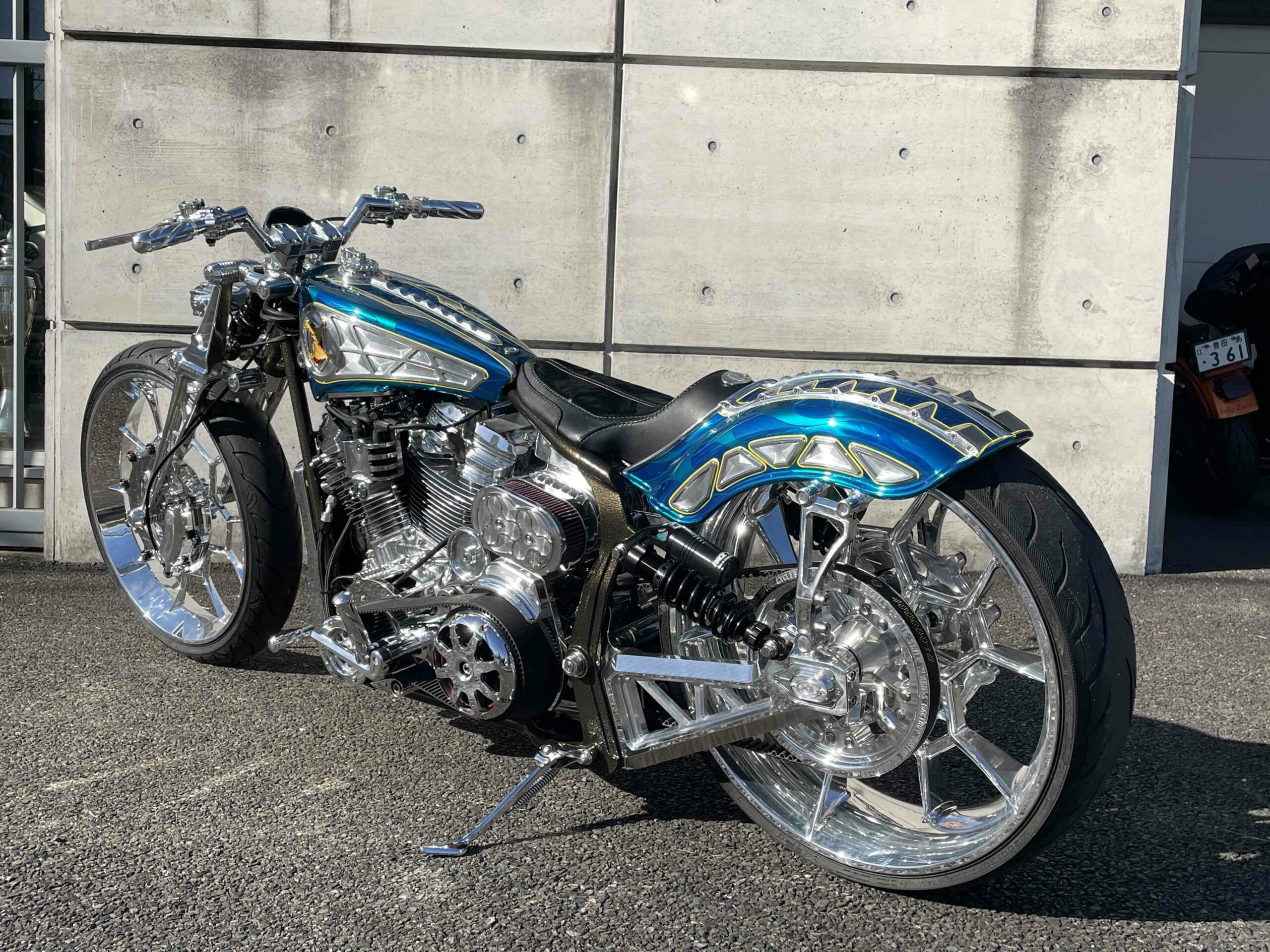 These machines are also all topped of with intricately detailed levels of paint, polish, and plating, which just add to the allure from Japan founder and world-renowned custom motorcycle builder's style that can best be described by three words: Detailed, creative and stylish. Even from his beginnings as a master mechanic, Ken has always been energized and inspired by good design.
"Progressively over the years, I am grateful to have had the opportunity to build several dozen custom motorcycles for the finest patrons in the world," says Ken. "Because of the creative liberty that my clients give me, I have been fortunate enough to be recognized, invited, and win motorcycle design competitions all over the planet."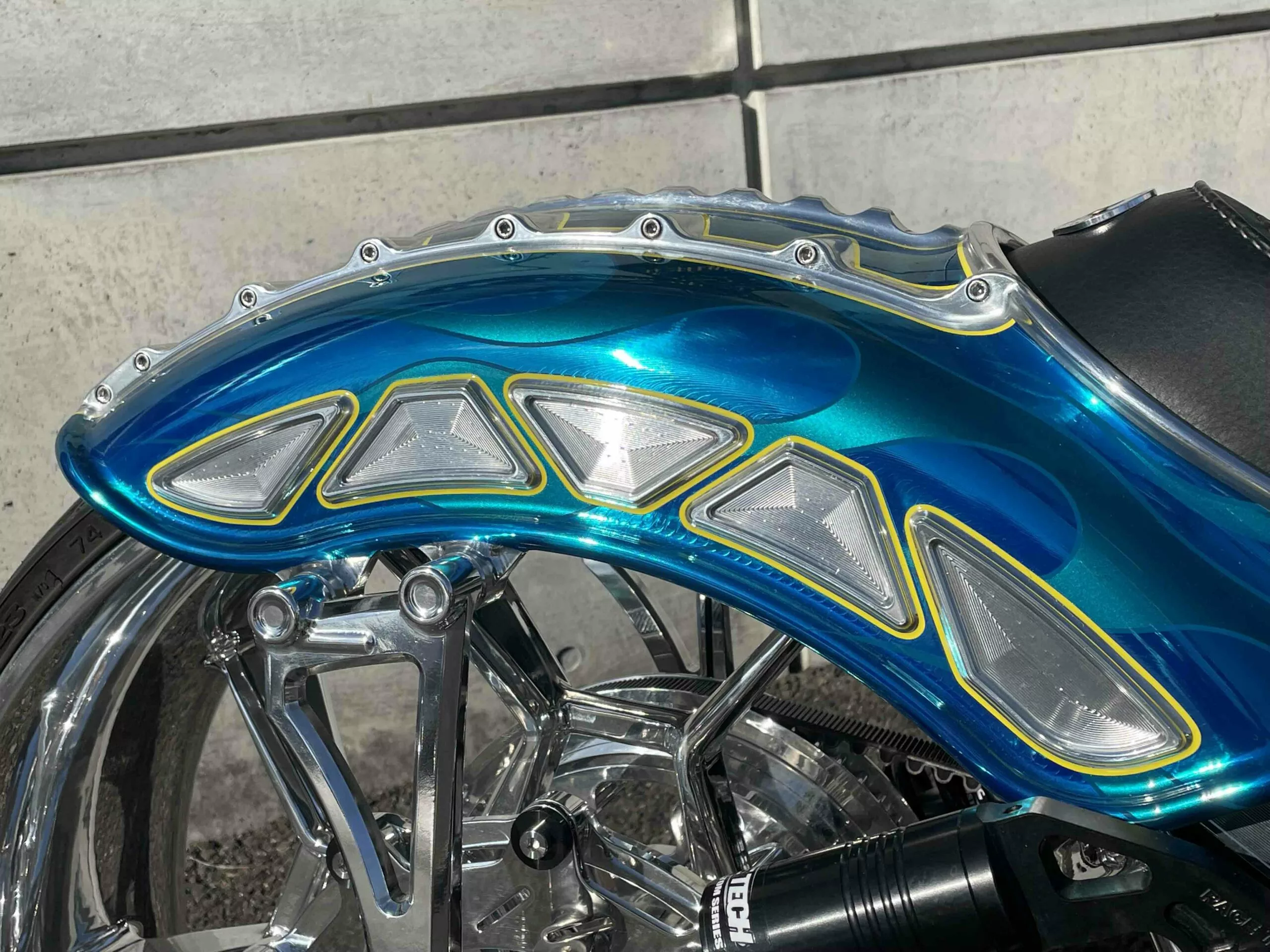 Ken and his team are constantly striving to only bring world-class motorcycle parts into the industry and right to your customized motorcycle. "Details Create Style – this is something we believe in at Ken's Factory," Ken says. "We make our runs of components to please the motorcycle enthusiast who appreciates and invests in the nuances of good design."
"I am continually inspired to push the art form. I want to thank the finest designers on earth for inspiring me to take our craft to the next level," Ken says. "I hope I do the same, and we push limits together."