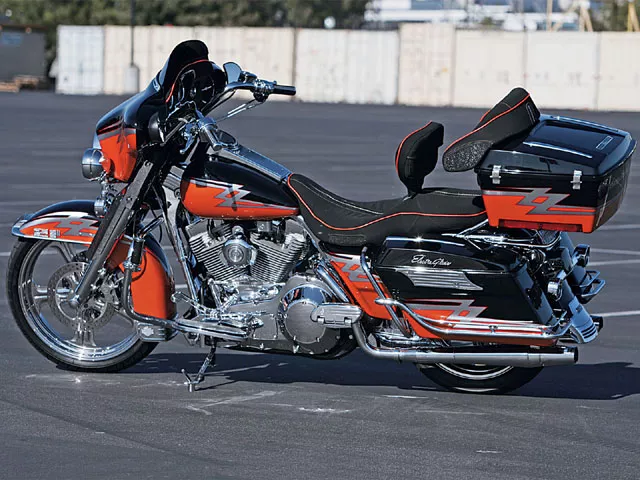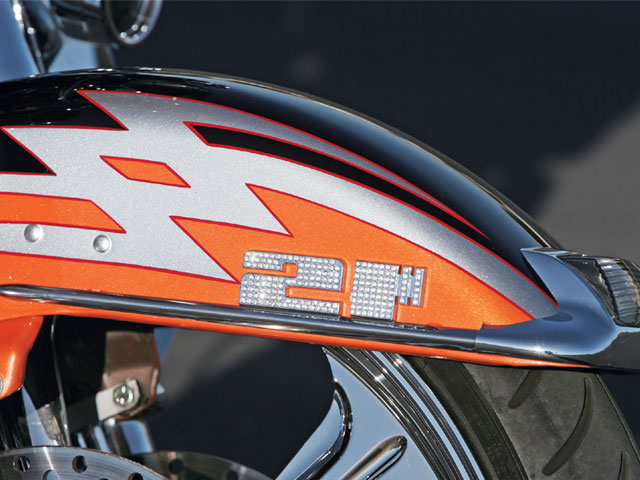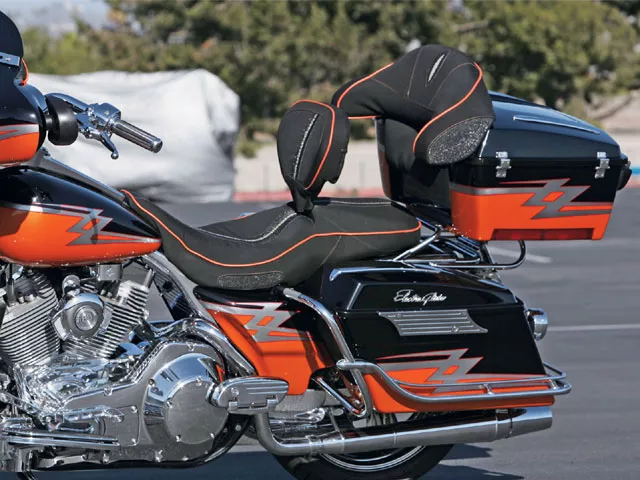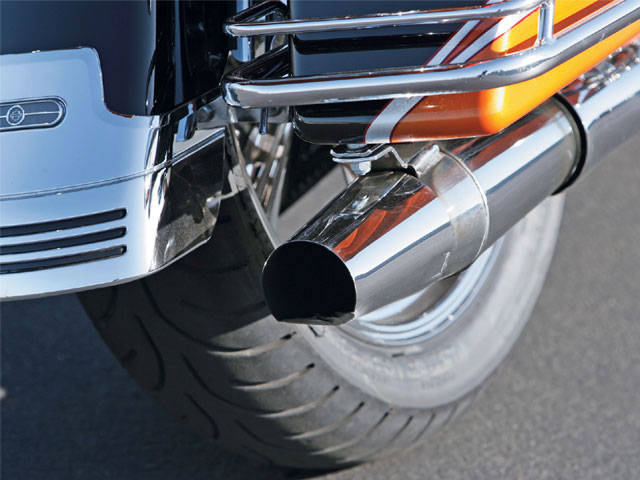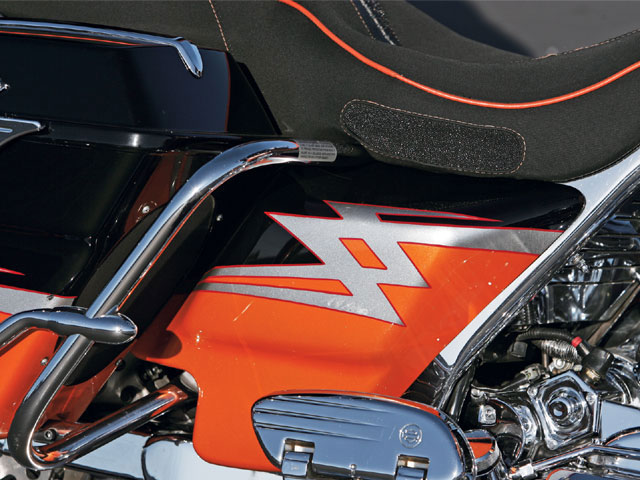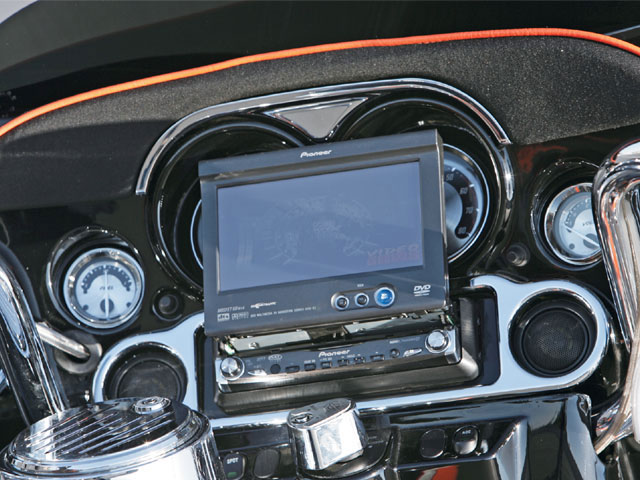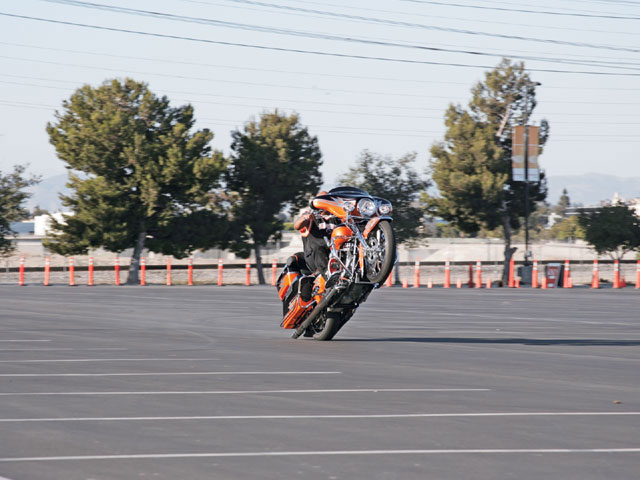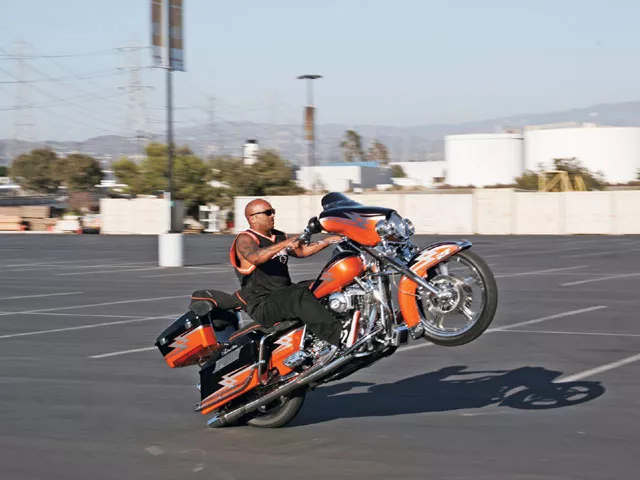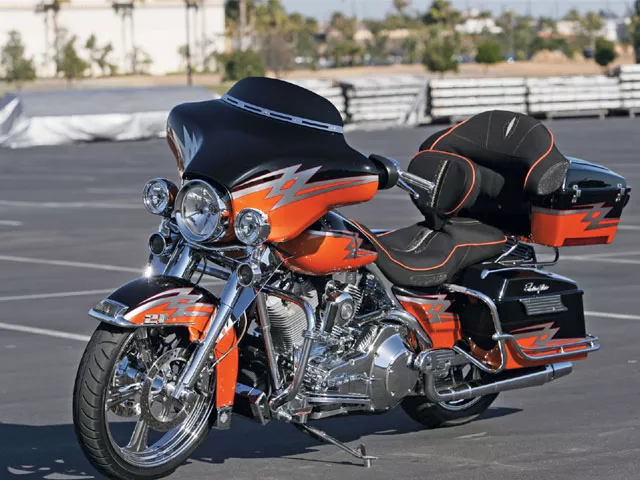 Here at HOT BIKE, we get a lot of rides-Harleys, hogs, whatever you want to call them-submitted by our readers. Pick of the Pen is an opportunity to dedicate a few pages to our favorite reader-submitted bike each month. This month's pick of the pen comes to us from Pierre Hudson.
I started riding motorcycles when I was thirteen years old, and my first motorcycle was a Yamaha YZ80. I used to ride it in a dirt field behind my house. I went on to purchase a brand-new Kawasaki Ninja, and it was then that I learned how to perform a few tricks like popping wheelies. I once fell doing a wheelie and injured my tailbone. It was then I thought my bike days were over, until I borrowed a friend's bagger when he went out of town for the weekend. I knew the moment I got on the freeway and headed over the Bay Bridge that I had gotten the bug once again. My friend returned from his trip to pick up his bike, and I had an attitude with him like the bike belonged to me.
At the time I worked for an advertising agency…well, I was supposed to be in the field working, but instead was spending a lot of time at Bob Dron Harley-Davidson in Oakland. I remember the receptionist always teased me that I should just start punching the clock. I knew that our annual award ceremony from my advertising job was approaching, and I had a nice bonus coming for having a good sales year with the company. Everyone said I was going to buy a Harley.
When I received my award onstage along with my bonus check from the President of the company, I didn't return to my seat. I headed straight over to Bob Dron Harley-Davidson and purchased the 2004 Electra Glide standard I had been looking at on the floor for that past month. After purchasing the bike I spent even more time in the dealership. Long story short, I did start punching the clock at Bob Dron. I quit the advertising business and became a salesperson for my newfound love: Harleys. At the time, I had no idea that I would be investing so much money into my bike. I have approximately 60K in my bike, and 10K of that is in the Wheelie Machine motor. Darryl Butler of Bob Dron Harley-Davidson, who has been building motors for over 25 years, talked me out of stroking the motor; instead, we kept it simple with a 95-inch kit in which he put Screamin' Eagle HTCC heads with an S&S; gear-driven cam with a 5:10 lift. I had a Screamin' Eagle six-speed transmission added, which gives me an extra gear on the highway, which in turn improves gas mileage on long trips.
After that, Mike Taylor of Mike Taylor Designs gave the bike a custom paint job. The paint scheme came from a 2004 Screamin' Eagle V-Rod. Painting three helmets, a tour pack, and all the other metals cost me 5K, along with tons of chrome from Harley as well as other aftermarket companies such as Kryakyn.
I love my bike more than any woman that I have ever come across. I have often been asked by friends if they can ride it, and I tell them they would have a better chance of riding the old lady.
The Bay Area has a lot of Harley riders and a lot of the bikes are really done up.
Some of the guys can do some amazing stunts on them that most people wouldn't believe. Big Manny is a well-known stuntman on Harleys. I enrolled in his wheelie class and in no time at all I was picking my 900lb bagger off the ground like it was nothing. Now I can't keep my front wheel on the ground, and it has cost me a reckless driving ticket at Street Vibrations in Reno, Nevada. Since then I have been taking it real easy, cruising and enjoying the sights.
| | |
| --- | --- |
| SPEC SHEET | |
| OWNER | Pierre Hudson |
| HOMETOWN | Las Vegas |
| YEAR/MODEL | '04/FLHTI |
| BUILDER | Bob Dron Harley-Davidson, |
| | Oakland, CA. |
| ENGINE, YEAR/MODEL | '04 FLHTI Twin Cam |
| EXHAUST | Thunderheader |
| TRANSMISSION | Screamin' {{{Eagle}}} Six-speed |
| GAS TANK SHEET METAL | H-D |
| FRONT SUSPENSION | '04 FLHTI |
| WHEELS | PM Wraths |
| TIRES | Avon |
| PAINTER | Mike Taylor Designs |
| COLOR | Metallic Orange/Black |