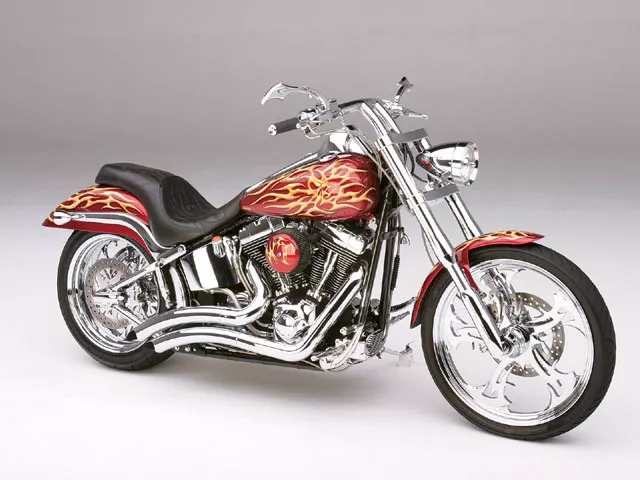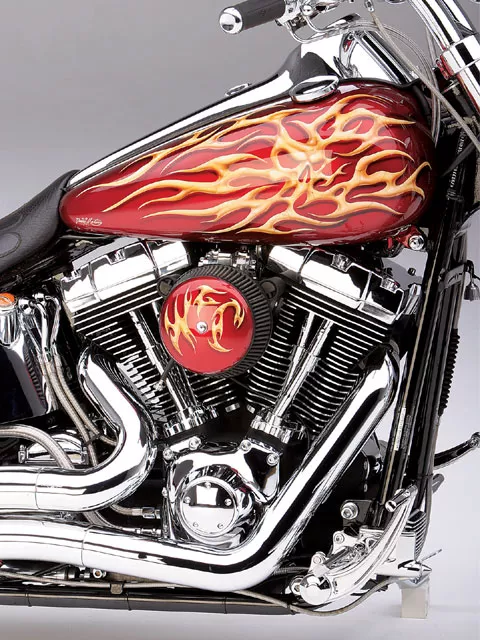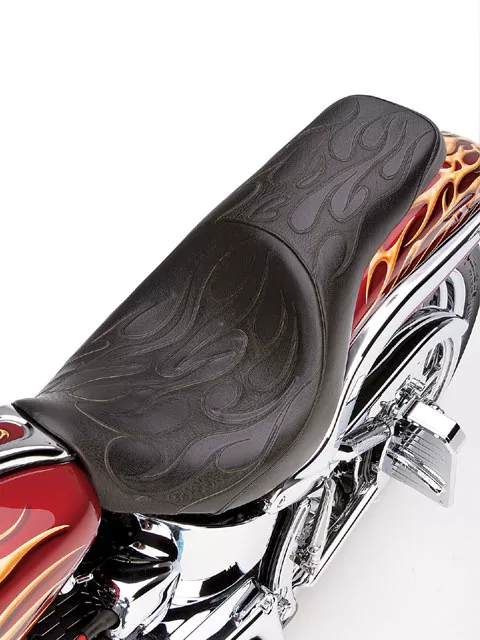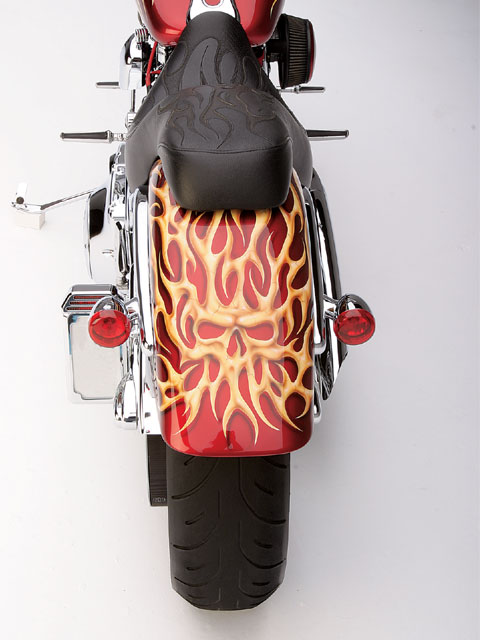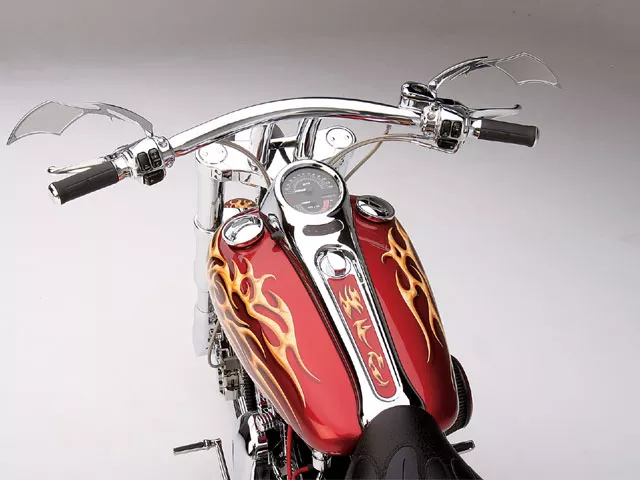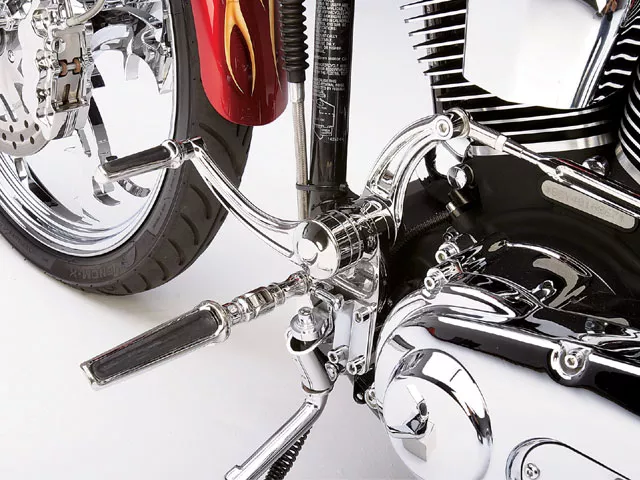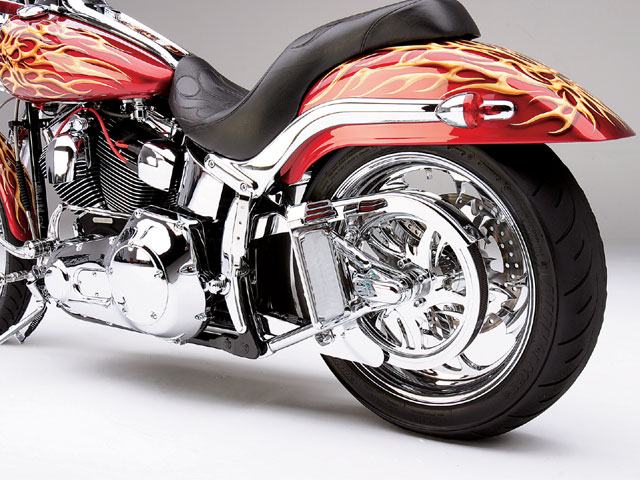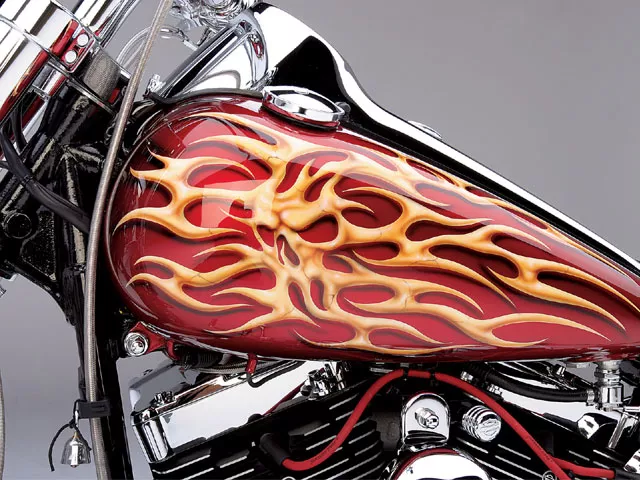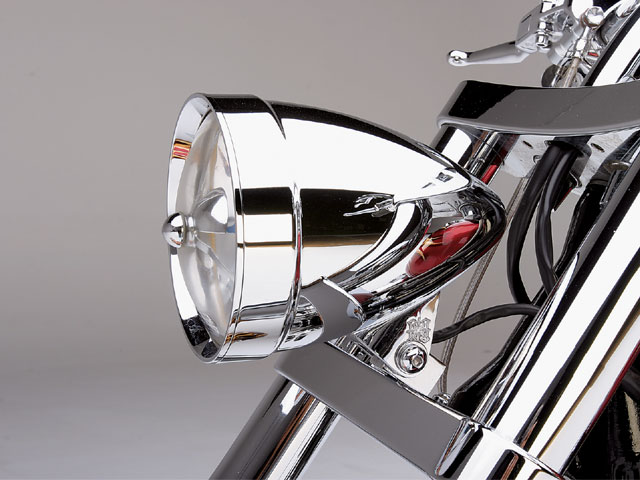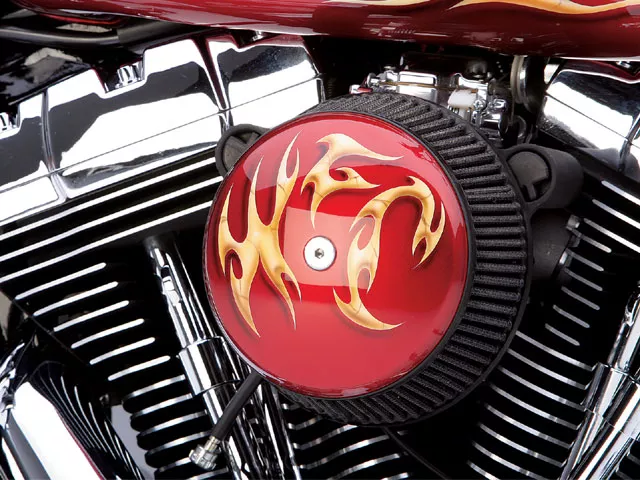 Mentioning the words "free rein" to a bike builder may conjure up reactions that range all the way from raising an eyebrow or evoking a grin to replaying the classic scene where Dr. Frankenstein brings his monster to life. In short, those words are music to a builder's ears. "The coolest deal about this bike," said designer Colby Craddock, "was to be able to design it as I wanted." With unrestricted bike-building liberty comes an even greater factor: trust.
Colby might not have had free rein over this '04 H-D Softail Deuce had it not been for the friendship he developed with the bike's owner, Joe Wilkins. Joe owns a construction company and was contracted to build Anaheim-Fullerton Harley-Davidson (AFH-D) in Fullerton, CA. During the construction of the dealership, he became good buddies with Colby, the service manager there, as well as the dealer's owner, Tom Scott. They kept tabs on each other after construction was complete, and soon thereafter, Joe went to Colby for-you guessed it-a new bike. "Joe told me to pick, design, and make him a bike as if it was my own," Colby said.
Colby had found out that Joe was unhappy with his custom bike and had sold it. Armed with this knowledge, Colby picked the Softail Deuce as a great platform to start. Since he was acting on Joe's behalf, Colby wanted to use something that was both a nice-looking and decent ride, not to mention easy and convenient to service. "I wanted it to look cool, but most importantly, be user-friendly from a mechanical and ridability standpoint," Colby remarked.
Starting with a bone-stock Deuce, Colby first looked to change out the frontend. For reasons that involved both aesthetics and functionality, he went with Ceriani 55mm inverted forks. He and master technician Matt Cortez turned their attention to the powertrain, upgrading the mill from 88 inches to a 95-incher. After upgrading the motor, Colby and Matt matched it up with a Mikuni carb, Screamin' Eagle ignition, and Vance & Hines pipes. After adding all PM forward controls, Colby started work on the sheetmetal. The rivets were shaved off the front fender, and the taillight was cut out of the rear fender. The original H-D T-bar setup was dumped for a set of Carlini handlebars to flow with the bike. Colby also wanted the paint job and seat to not only flow together, but also show that this bike belongs to Joe. Al Danny Martinez took charge of the paint and graphics, even incorporating "WFC" (Wilkins Family Construction) in flames on the dash and air cleaner. One key issue for Joe was keeping both his and his passenger's rear comfortable. A High End seat was chosen with a black sharkskin inlay, and the design of the graphics was incorporated into the seat.
After swapping out some parts for chrome, the bike was completed over a span of three months. Colby and his team had kept Joe in the loop on the progress of his bike; he didn't actually see it until it was completed. "Joe saw it and was happy with everything we chose," Colby stated. So happy, in fact, that Joe has purchased another bike since then. But when the three of them get out to ride for old times' sake, Joe's usually on his Deuce.