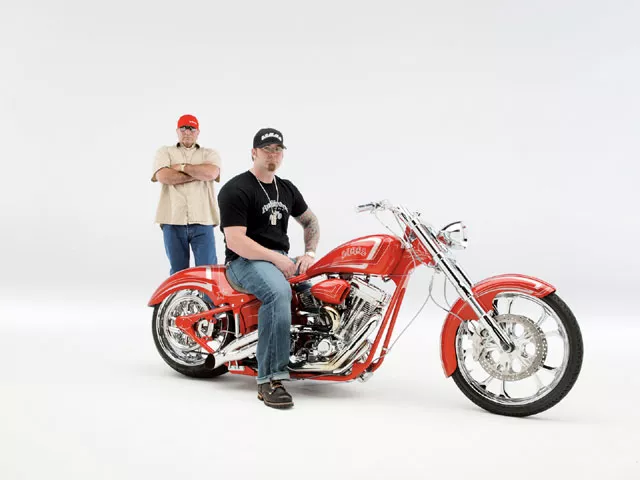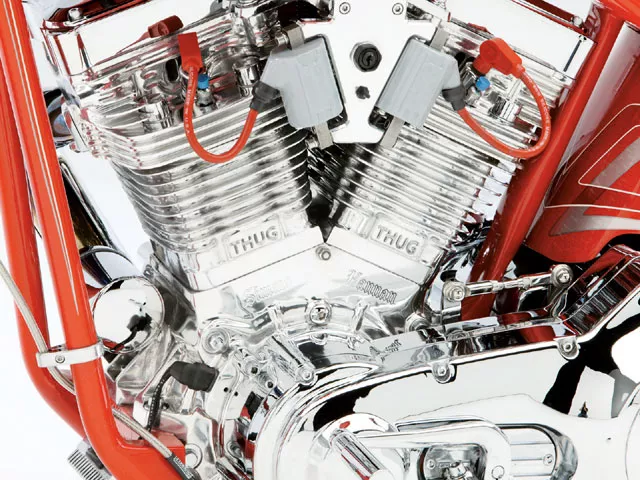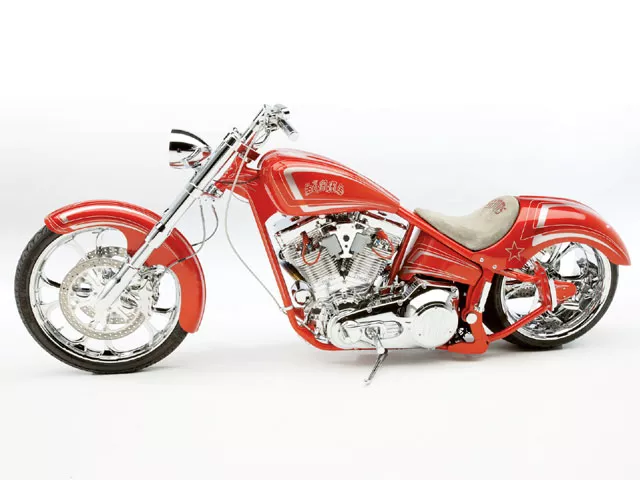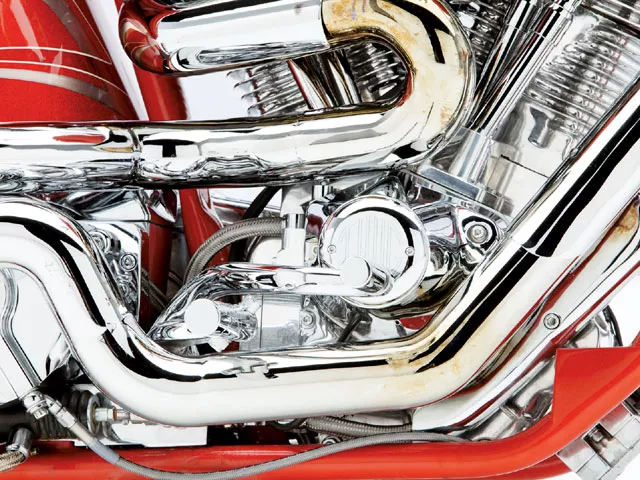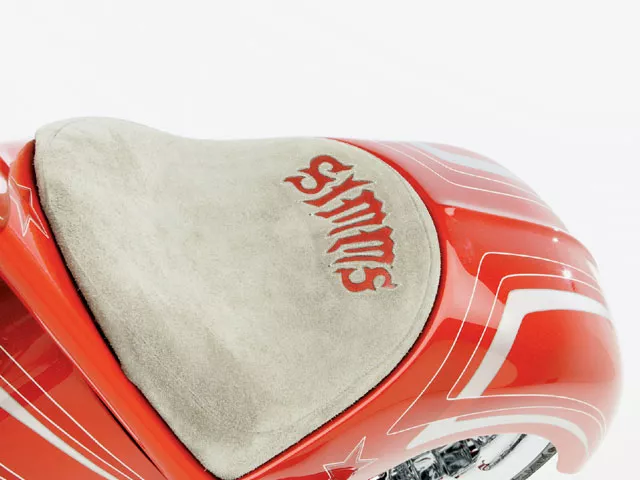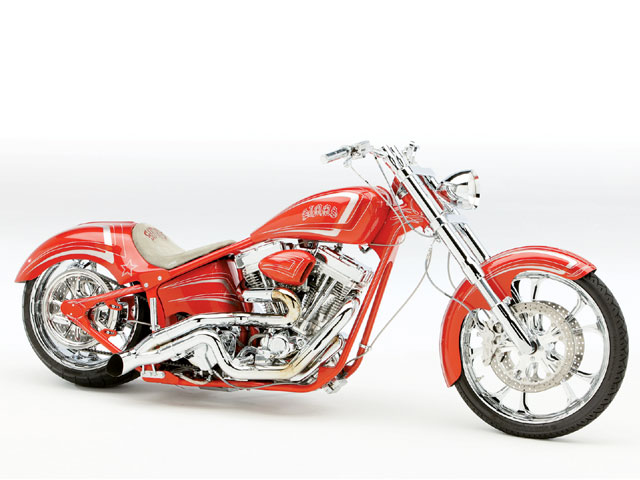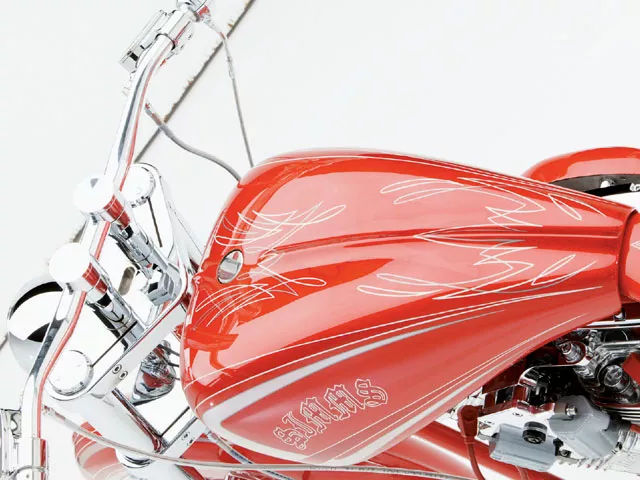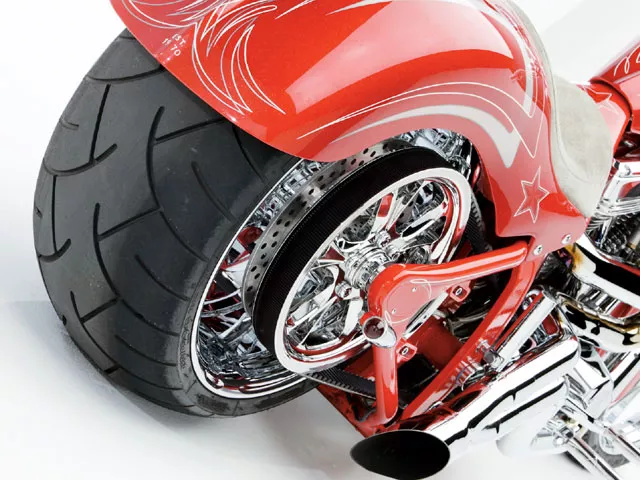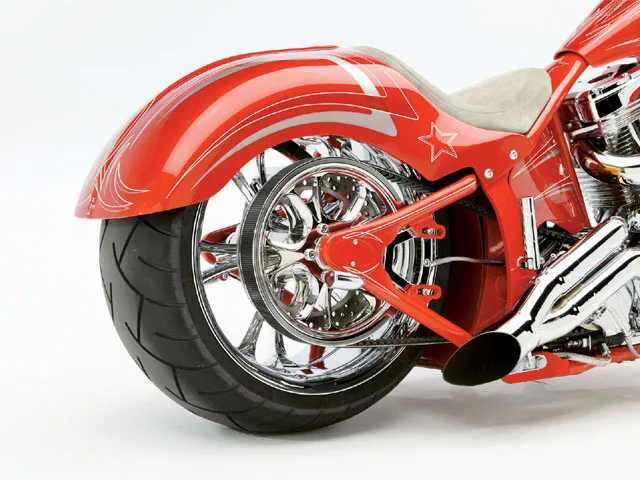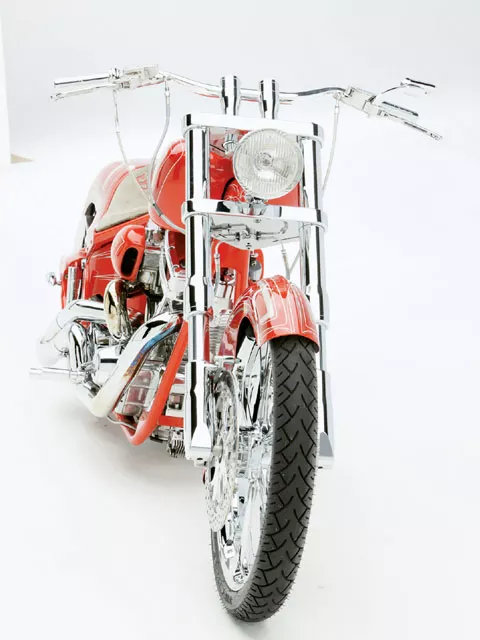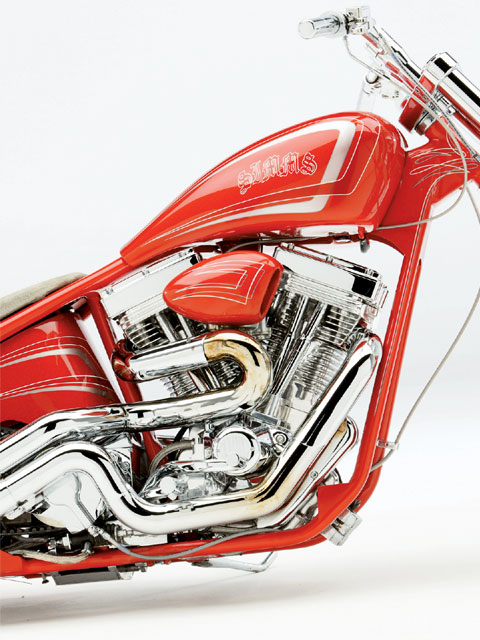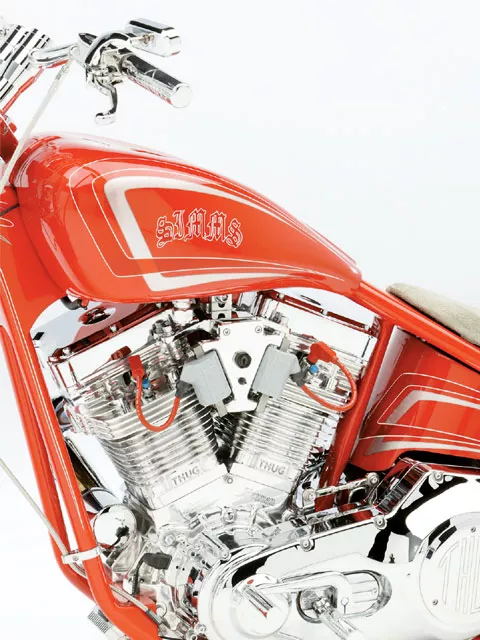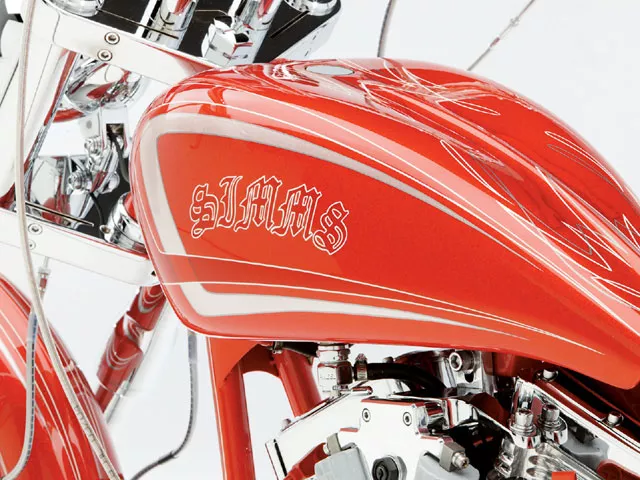 Dane Simms was born with motorcycles in his blood-more precisely, he has them deeply embedded in his DNA. Long before he was born, his father, the well-known Ron Simms, was totally immersed in custom V-Twin motorcycles as well as the motorcycle business as a whole.
Growing up in the S.F. Bay Area of California, the now 26-year-old Dane and his 33-year-old brother Hunter have been around motorcycles as far back as they can remember. The year was 1973 when Ron took his backyard bike-building skills and moved into what would become the long-time home of what was known for about 20 years as Bay Area Custom Cycles. There wasn't a summer vacation that went by as Dane grew up that he didn't find himself at the shop helping out, doing and learning whatever he could. Being the boss's kid wasn't an easy thing. Even at an early age, Dane realized he wasn't going to be able to get by just on being the owner's son. He knew that if he were ever to get respect from the guys working there he would have to earn it, not just expect it.
The years that followed saw Dane and Hunter contributing what they could to the business in between attending to high school and college. Dane found himself pretty busy attending San Diego State University, which is located about 450 miles to the south of the family's home. While there, Dane honed his athletic skills, transforming himself into quite the baseball player-and finding precious little time to make it back to the bike shop, which by then had moved to its current location on Foothill Blvd. in Hayward, CA. In addition to a new location, the business had changed its name and was now known as Ron Simms Bay Area Custom Cycles.
With a business degree in his hip pocket, Dane moved back north, securing a full-time position at the shop. His early years there had served him well, but he knew better than anyone-including his old man-that it was now time to put his nose to the grindstone and really learn the business from the bottom up. Anyone who knows Ron knows he's a no-nonsense kind of guy, and no one knows that better than Dane. No matter what Dane did at the shop, Ron always expected 100 percent from his son, never cutting him slack just because of the family ties. It made no difference what projects Dane took on-Ron's input was always interjected with the intention of making Dane completely understand what made motorcycles (and the business as a whole) tick.
Ron, being the hands-on guy that he is, has never let anything, not even the slightest detail of his business, escape his scrutiny, and that's a good thing; it's what has made his business the success it is today. But change is in the air. Recently Ron realized his two boys have done a pretty good job of learning the trade. Lately Ron has decided that it's time let Dane and Hunter take on a bit more responsibility running the business. Don't get us wrong-Ron's not going anywhere just yet, but he has been known to actually take off a day or two now and then.
In the past, Dane had taken what he'd learned and applied it to a handful of different motorcycle builds. While the bikes he'd been involved with had bits and pieces of his personality and style built into them, they were without a doubt "Simms bikes." Each bike built by Dane up until now had to meet with Ron's approval on one level or another.
Ron is a guy with a clear vision of what a custom bike needs. First and foremost, it has to be fast, with a big, powerful motor. Also, each one has to possess the ability to comfortably carry the rider while allowing said rider to easily navigate and coax the motorcycle through whatever twists and turns the road has to throw at it. Two other attributes go to the core of what a Ron Simms motorcycle is all about: styling and reliability.
Ron's personal vision shines through loud and clear on all of the bikes he builds: low, wide, and stout-looking is the order of the day for the majority of the bikes that roll out from the shop (an occasional tall chopper would be the exception to the rule). Last of all, yet just as important, a Simms bike needs to be reliable. Ron prides himself on building a bike that not only he can count on, but his numerous customers can as well.
Dane's 280 Pro Street is the first bike he has built without any of Ron's input. Ron figured this one would be hands-off; it was time for Dane to sink or swim on his own. So did Dane build this bike solo? On the contrary. If there was one thing he'd learned over the years, it was to use all the tools and expertise at his disposal. With artistic freedom Dane could have gone wild and built anything that popped into his head, but the route he chose to follow was one that would retain the tradition of a Simms bike while at the same time separating itself by adding Dane's own flowing lines and smooth styling.
Beginning with one of the company's own 280 Softail-style frames, Dane began hand-picking nothing but top-quality components, including a Storz/Ceriani inverted frontend, Legend Air Ride rear suspension components, and Performance Machine wheels and brakes. The front dual discs are bolted to a set of Casinos, while an 18×8.5-inch Casino plays host to a right-side-drive pulley rotor assembly.
Dane's motor of choice was none other than a 131-inch Thug. The Thug is a unique piece available only through Simms. The Thug comes to life with contributions from the likes of STD; Chicago Joe (one of Ron's drag-race buddies…who actually lives in the Bay Area); and expertise from another father-and-son team, Paul and Jimmie Hannan of Hannan's Machine Shop, which is located just a stone's throw from Simms' 33,000-square-foot facility. Dane told us Paul's place has been around forever. Considering the years of expertise acquired by the Hannans, Ron makes sure that no one else even gets close to a set of Thug heads when it comes to porting and polishing. The resulting powerplant was assembled by Simms' top-notch in-house motorman, Mark Rosenthal, and puts out some serious numbers when it comes to both horsepower and torque. Past dyno pulls have the motor generating somewhere in the vicinity of 150 horsepower as well as 150 lb-ft of torque, providing the rider on-demand acceleration. Dane went with a Baker six-speed and a Rivera Pro clutch to get all the Thug's fury to the Metzeler tire on the rear of the bike.
A majority of the fabrication chores for the bike went to Simms veteran Ben Foroudian. The 30-something master metalsmith worked closely with Dane as he transformed ordinary sheetmetal into the flowing pieces that adorn the bike. Ben translated Dane's ideas into reality on such items as the one-time Sportster King tank and hidden-strut rear fender (which originated from a Russ Wernimont Designs blank), as well as a recessed seat pocket for the Corbin seat, close-fitting front fender, winged oilbag, and swingarm-mounted license-plate frame.
Most bikes rolling from Simms find their way past the spray gun of "Horst" for application of his unmistakable paint and graphics; this bike, however, would be an exception. Dane brought the raw metal pieces to the well-known Bay Area shop, Mike Taylor Designs, where Mike laid down some simple yet lustrous red metal flake he custom mixed from a sampling of House of Kolor paint cans he had around. With the red dry, Mike then went to work, adding pinstriping and a simple graphics scheme, prior to final assembly by David "Little Man" Calibozo.
By the time the bike was finished, Dane was pretty proud of his creation. It looked great; rode well; and appeared to have a long, reliable life ahead of it. As pleased as he was with the outcome, he had no idea what the old man was thinking. It had been more than a month and a half, and during that time the two had had no conversations about the bike. Dane waited anxiously as Ron surveyed the finished motorcycle. Nothing could prepare him for the words that finally came from Ron's mouth: "That's one of the best bikes to come out of here in years." Looks like this father-son business thing just might work out.