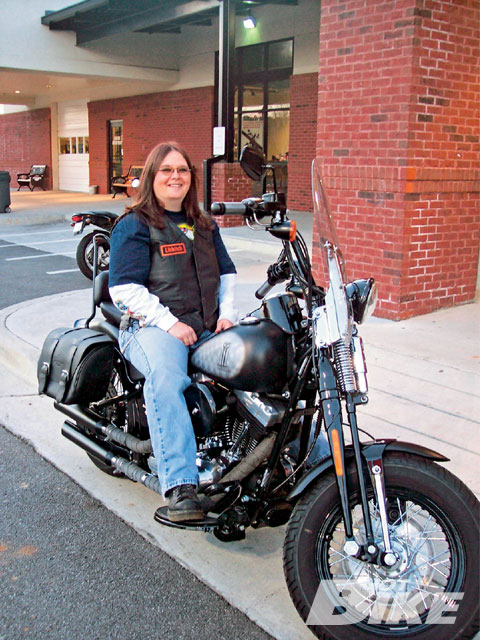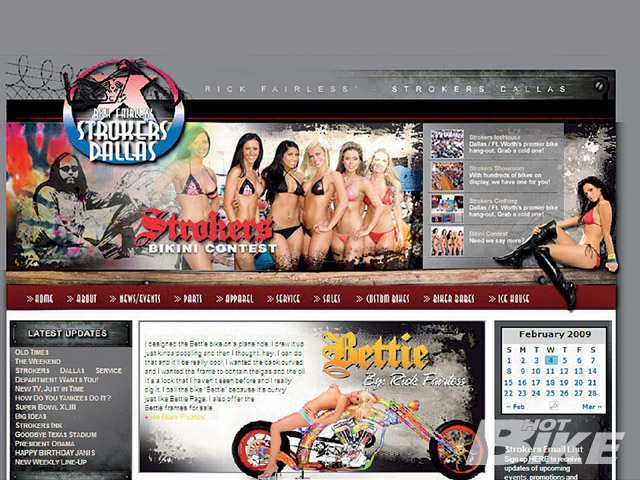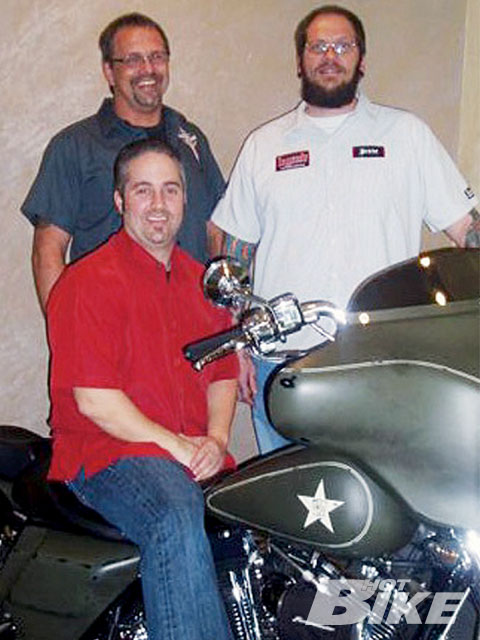 She Built It, She Won It
Harley-Davidson has announced the winner of its "Build It and Win It" sweepstakes presented by Harley-Davidson Genuine Motor Accessories. Libby Hitchcock from Dallas, Georgia, was the lucky winner of her self-designed 2009 Softail Cross Bones installed with over $4,500 of custom options including H-D exclusive paint, and numerous decorative and functional accessories. The local dealer, Cartersville Harley-Davidson, provided the delivery of the bike and installed all the custom components. The "Build It and Win It" sweepstakes utilized the 'Customizer', an interactive web tool on Harley-Davidson's website that allows customers the ability to build their virtual dream Harley-Davidson motorcycle.
Still Rolling
Renegade Wheels, Inc. recently announced a strategic change in company ownership and management. As of February 6, 2009, Chuck Frederick will carry on as President while Wendell Smith moves on to pursue alternative business ventures. As founding partners, Chuck and Wendell built and established Renegade Wheels into a respected brand and V-Twin marketing innovator. The company will maintain its commitment to state-of-the-art designs, unparalleled service and marketing prowess.
Get Stroked
Strokers Dallas just launched its highly anticipated new website. Owner Rick Fairless and his crew have been working hard on this website for more than six months and are extremely pleased with the final result. The site features more than 6,500 pictures of events, bikini contests, custom bikes, and more. The news and media sections have been expanded. A new section called "Rick Sez" features regular rants and raves directly from Rick. The site also includes parts catalogs of several major distributors to allow for easy searching and purchasing.
Time Is A-Welding…Wasting
Lincoln Electric Company has launched its Choose Your Reward promotion, which for a limited time offers customers their choice of a gift card reward with the purchase of a qualifying MIG, TIG or engine-driven welding machine. The promotion ends April 30, 2009.
Chrome and Air
Custom Chrome and Custom Chrome Europe recently announced the addition of the Independent Cycle / Legend Air Suspension line for the 2009 catalog season. Independent Cycle, Inc. had been aggressively researching its options to expand its global distribution of Legend Air Suspensions and other products throughout the United States and Europe and found that Custom Chrome and Custom Chrome Europe fit its needs. While the addition of Legend Air Suspensions is complete and inventory is in place in both the US and in Europe; the two companies will continue to expand this relationship with the addition of other Independent Cycle, Inc. products and design collaborations for future offerings, stated Custom Chrome Media and Events Manager, Kurt Peterson
'Bout Time
After almost five years of investment, product development, testing, and dealer development, Indian Motorcycle announced the first shipment of limited production 2009 Indian Chiefs has been shipped to seven dealerships across the nation. Indian Motorcycle accessories, apparel and gifts are also available. At present, Indian Motorcycle dealers are open for business in Charlotte, N.C., Paducah, KY, Omaha, NB, Detroit, MI, Phoenix, AZ, Wichita, KS, and Pittsburgh, PA. More dealerships will be opening in top markets by July of 2009. Production of the 2009 Indian Chief is limited to 750 units.