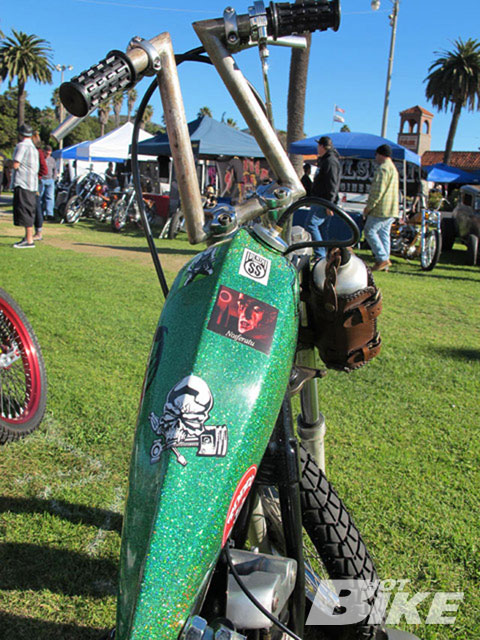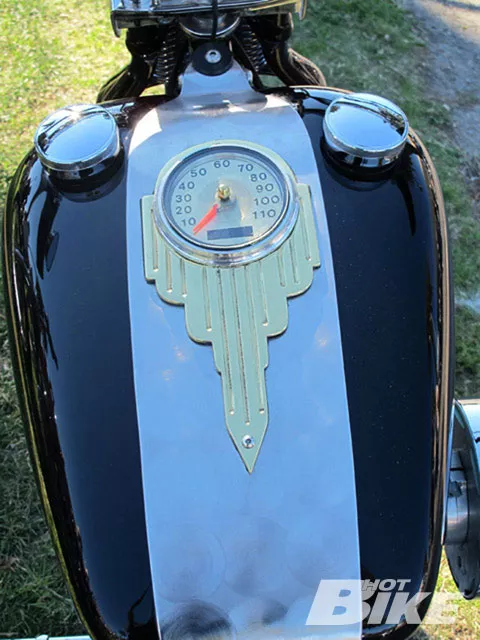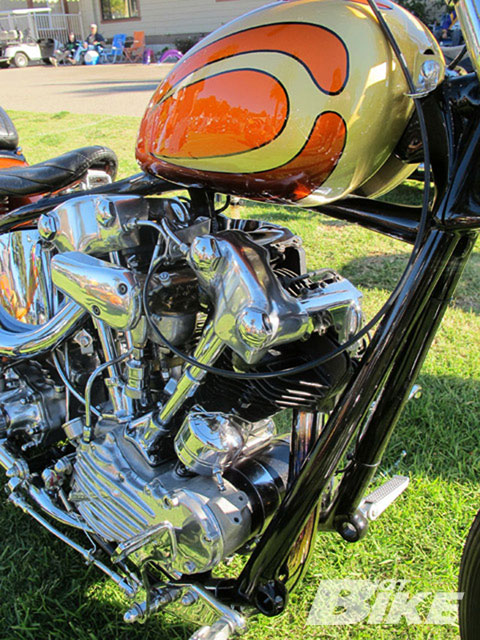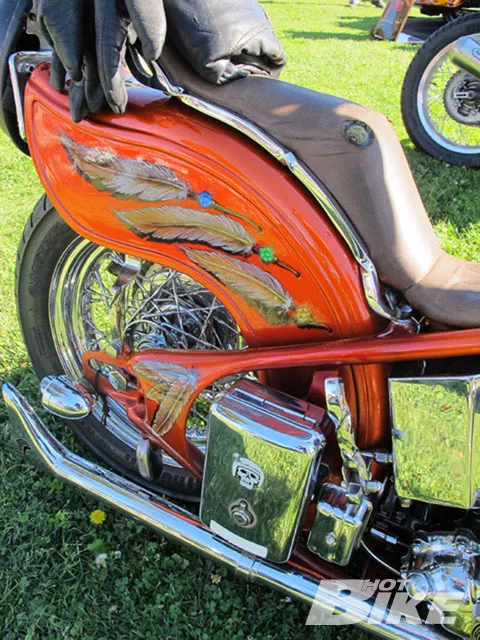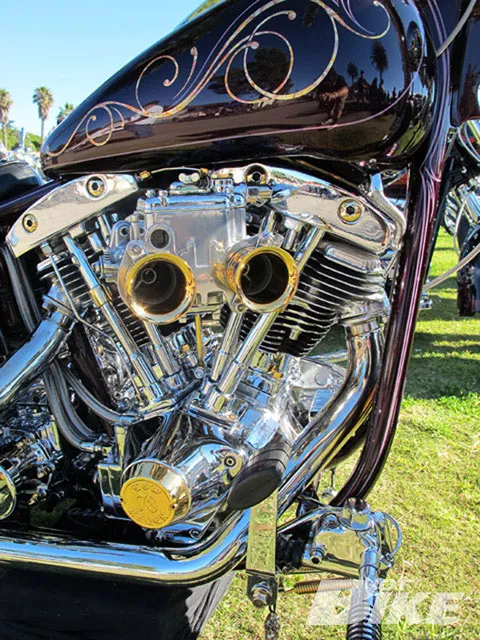 Like the song lyrics go "only the good die young," and while our industry lost one of its most beloved artists way too soon, David Mann's memory still lives on every December with the David Mann Chopper Fest. Located across the street and a few hundred sandy paces from the shores of Ventura's pristine coastline, at Seaside Park/Ventura County Fairgrounds, since its inception mere months after the famed artist's passing in 2004, the David Mann Chopper Fest has been drawing art and custom cycle lovers from up and down Cali all they to the East Coast and beyond.
Recognized as "THE" place to go If you want to see revived knucks, pans, and shovels, that have been transformed into stripped down bobbers or raked and flaked Harman girder-led chops, this show is like walking into a time machine. Amongst the seas of metal is also a host of vendors peddling everything from original Buco helmets to oil-stained drop clothes filled corner to corner with take-offs, NOS parts, re-pops and everything in between you might need to build your dream bike.
Duck inside the exhibit halls and you'll see not only more vendors but also an amazing collection of original David Mann art. If you've never seen a David Mann piece in person, put it on your bucket list. Spending some time admiring his work will give you a new perspective on this whole custom motorcycle scene and instill a newfound appreciation of the fun and freedom these two wheeled machines can have in your life.