Harley-Davidson didn't discontinue the Road Glide for long, now did they? After a season or two away from production, H-D brought ol' Sharkface back from retirement. In the time since, people haven't shied away from putting their own custom stamps on the things. Check out these three, for example.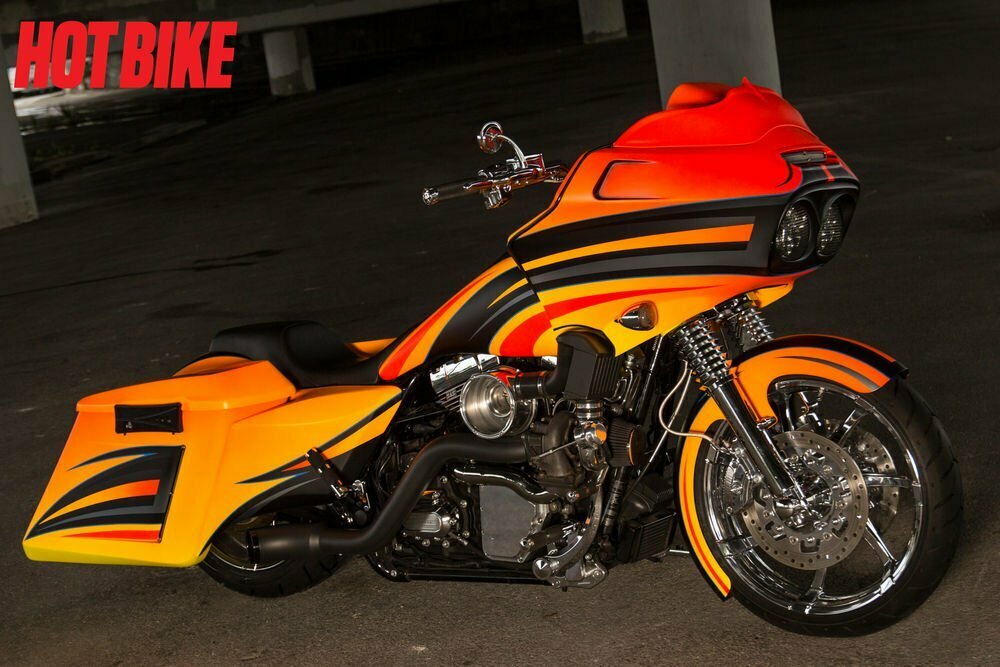 Recently, there has been a backlash toward all the all-show-and-no-go bikes that have become popular over the past few years. But don't judge a book bike by its cover just because it might be covered with tons of chrome and fancy paint. Look past the super-sexy model Lana draped over the neon paint job, stereo system, and extended bags because quietly dressed in all black sits the heart of beast. That's no parking lot powerplant sitting between those frame rails. No, sir.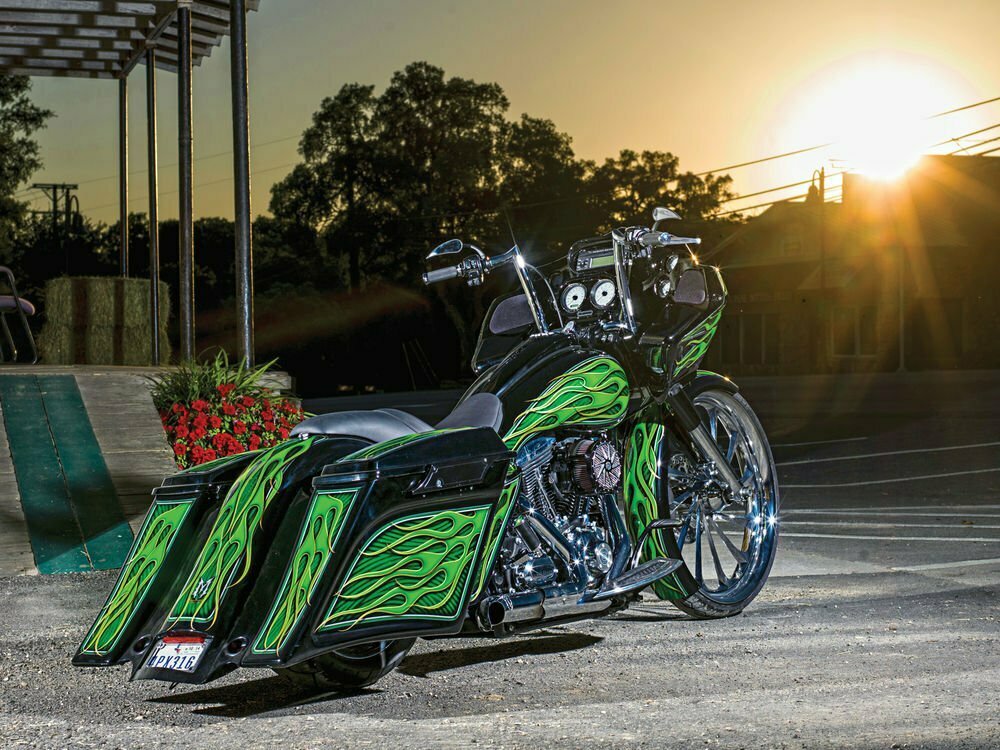 You can never go wrong when it comes to the classics. There is something about a black bike mixed with flames and a splash of chrome that stands the test of time longer than the array of oversize wheels, trendy colors, and overly used graphics.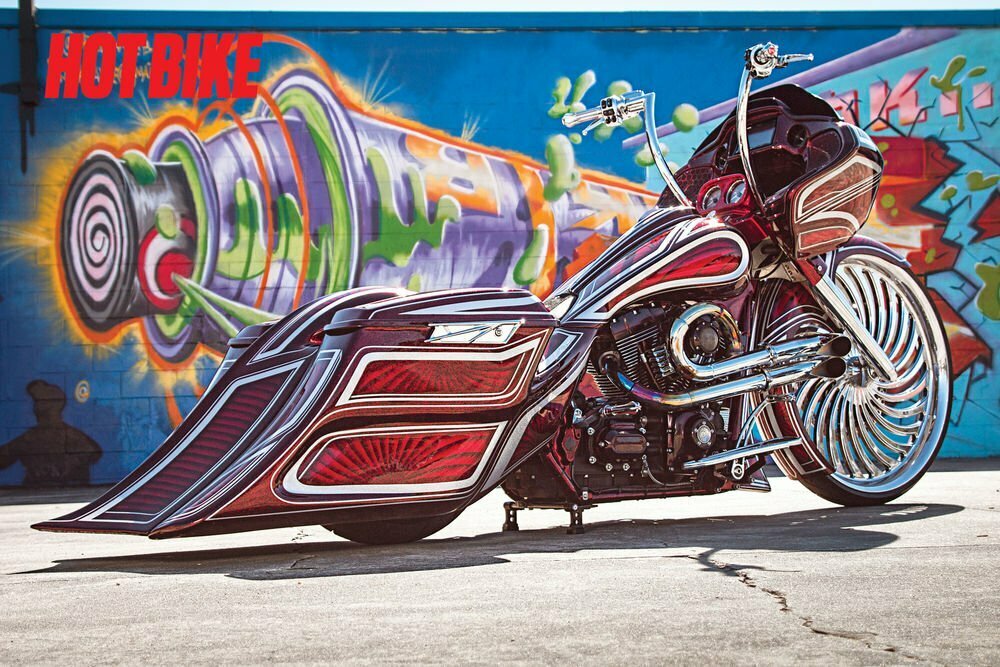 Henry Campanato is a very patient, understanding guy right up until he isn't. There comes a point when he, like many good, reasonable people, runs out of gas in both of those departments when pushed too far. That's exactly what happened with his 2015 Road Glide. One shop spent six months screwing him the hard way, and it was up to another shop to transform his stock bagger into the custom he'd been dying to ride. Here's what happened.