By 1971 the demented experiment that was Street Chopper had proven itself super successful. So much so that Tom McMullen started exploring the performance side of customizing with a new magazine called Hot Bike. As the tired old cliche goes, "Times was diffr'nt back then." And they were. The very definition of this magazine has changed a lot and remained the same, simultaneously.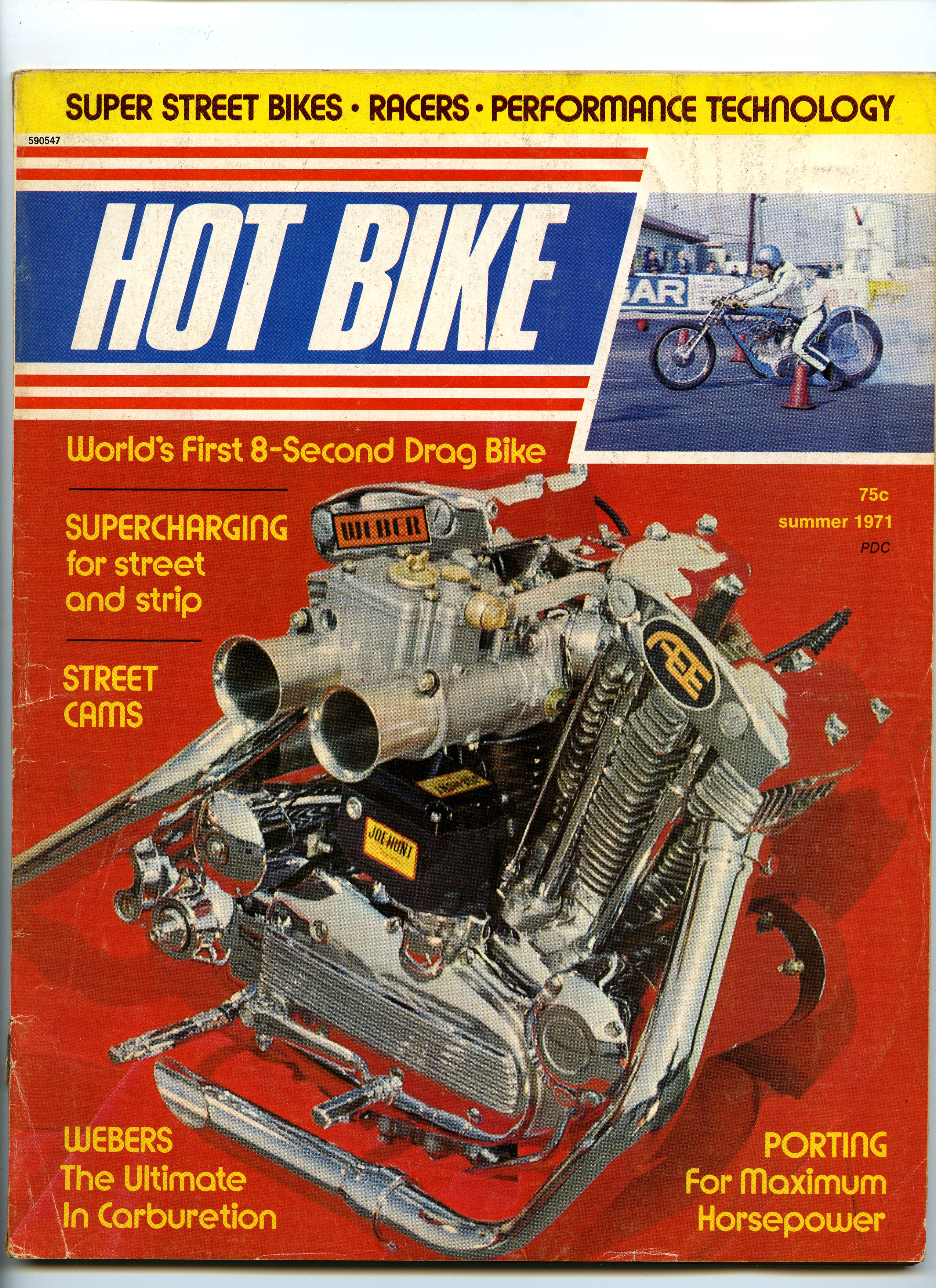 Right now, you read Hot Bike for its custom bike features and how-to's on upgrading your bike's performance, appearance, that sort of thing. Or, as editor Richard Bean said in his editorial way back when: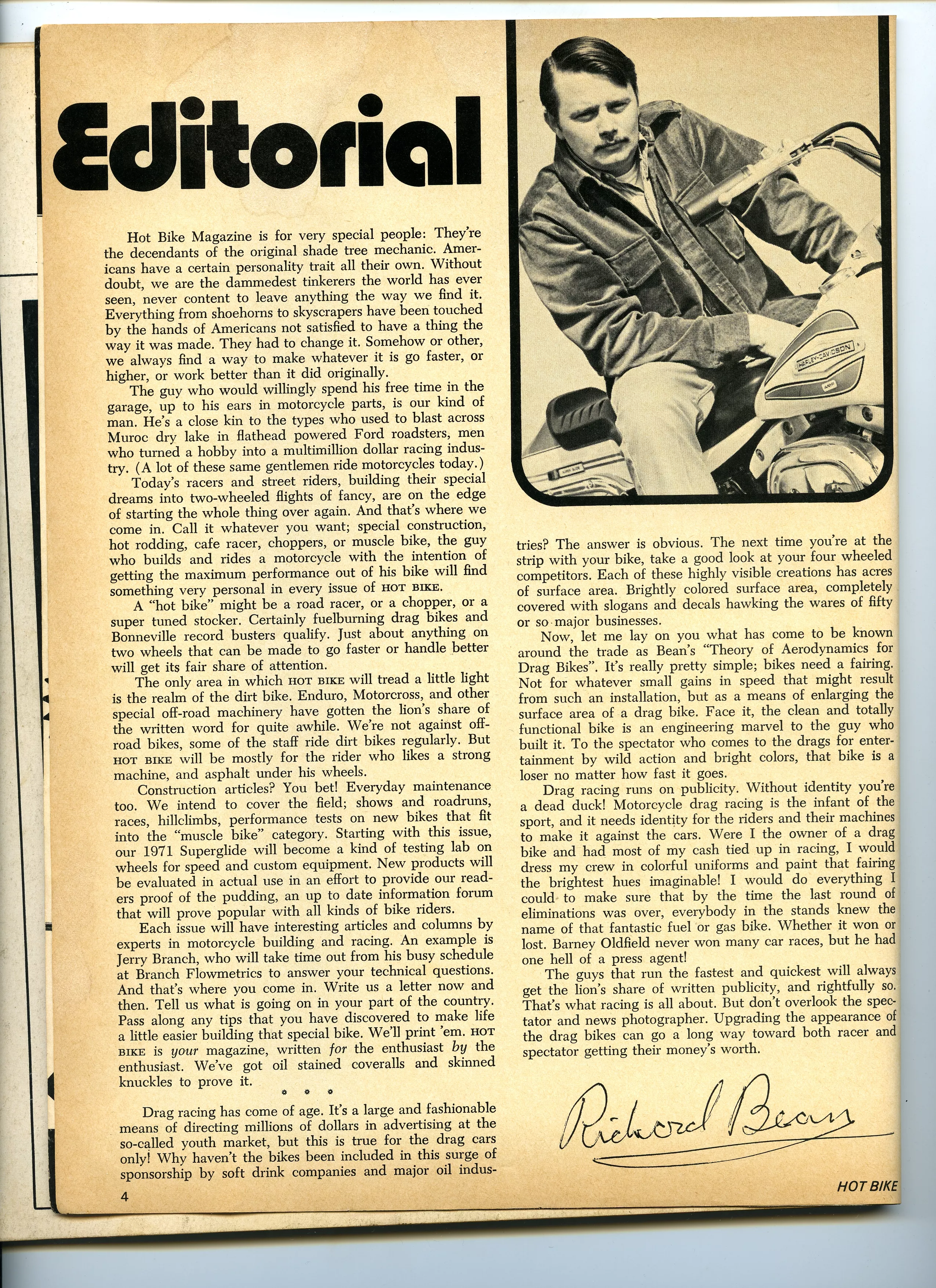 Pretty cool read, right? If it was a performance bike or a chopper, you'd find it in Hot Bike. Bean's take on fairings as a source of advertising on drag bikes was an interesting idea for its time. It's actually ADDING weight to a drag racer, albeit for aerodynamics and sponsorship purposes.
Here's what's different. Nowadays Hot Bike focuses on American V-twinnery instead of casting a broader beam that sheds light across manufacturers both foreign and domestic. If you picked up a copy of the magazine in `71, you'd read about Hondas and Harleys alike. We're not going to start running stories on bikes based around import stockers any time soon (if ever) but it's always kinda cool to look back to the Wild West days of customizing for ideas.