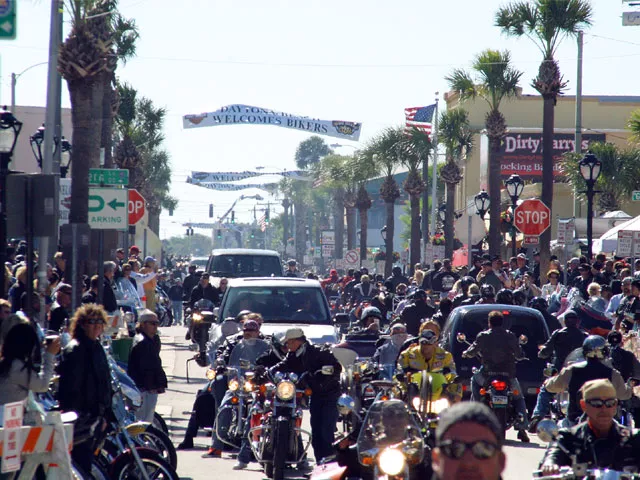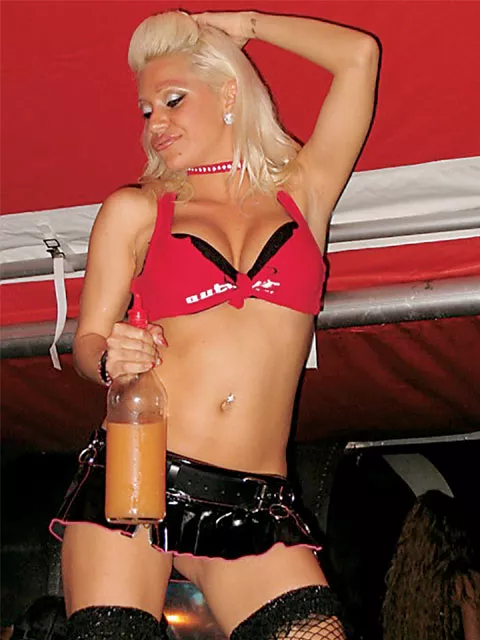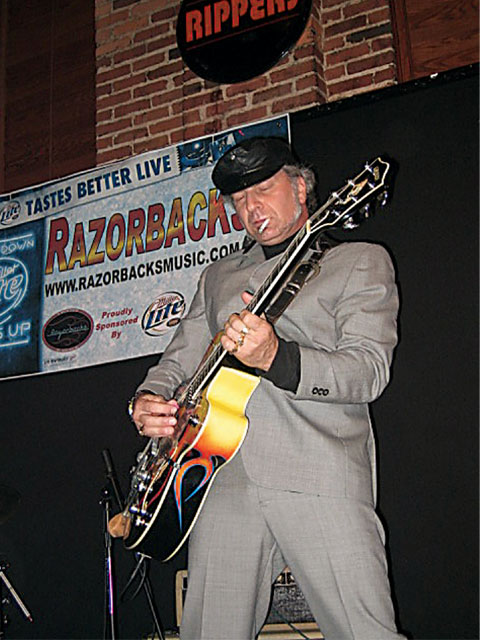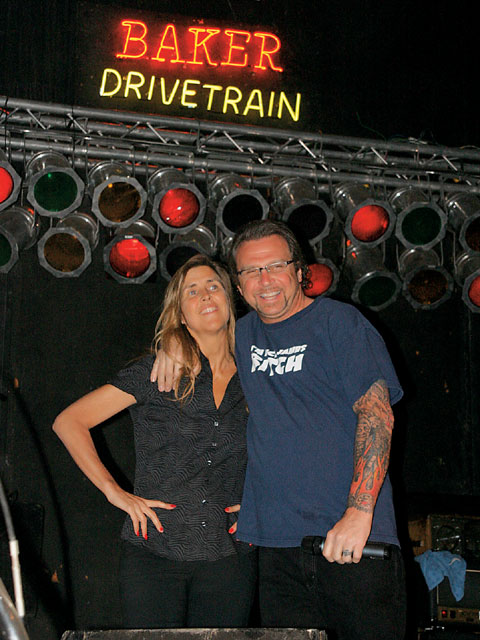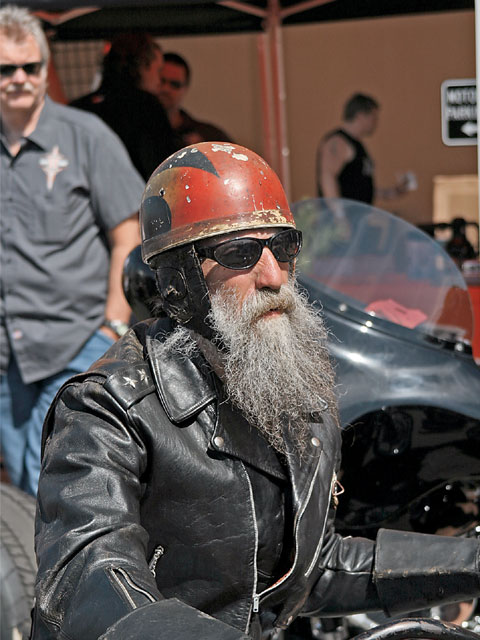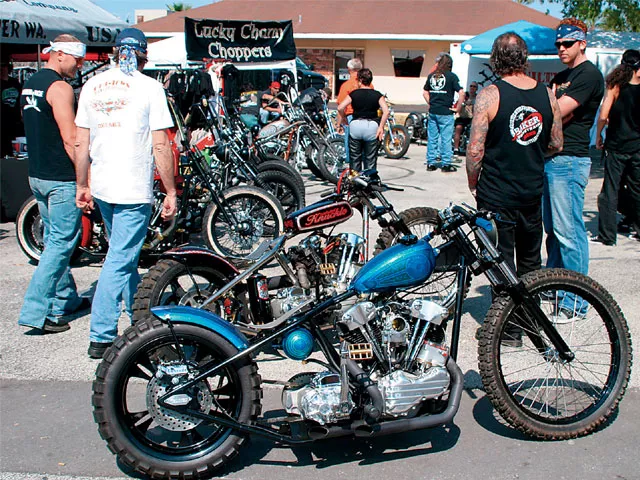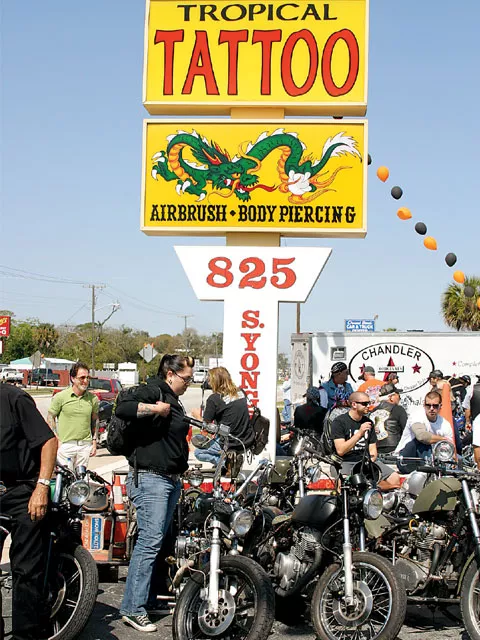 Daytona Bike Week is the kickoff event in which the East Coast bike scene wakes up from its long winter hibernation, wipes the crusties from its eyes and the drool from its chin, takes a big swig of 20W-50 to clean out the yuk mouth, and hits the street eager to ride and party.
Never ones to miss an opportunity to party and hang on the east side, we packed our bags and hit the road. Daytona is one of our favorite locations for a bike event, maybe because it's on the coast and kind of reminds us of home, minus the humidity, unpredictable weather, all the old folks, bugs, and flat landscape.
We've pretty much got a pattern down when we go to Daytona: hit the Speedway, spend a day at Bruce Rossmeyer's mega-dealership, hang with the J&P; Cycles folk and all the vendors, dip across the street to the check out the Battlegrounds, chat with the vendors on Ocean Street, and run in and out of every bar on Main Street.
This year was no different, and we did our damndest to capture some of our best/favorite memories.