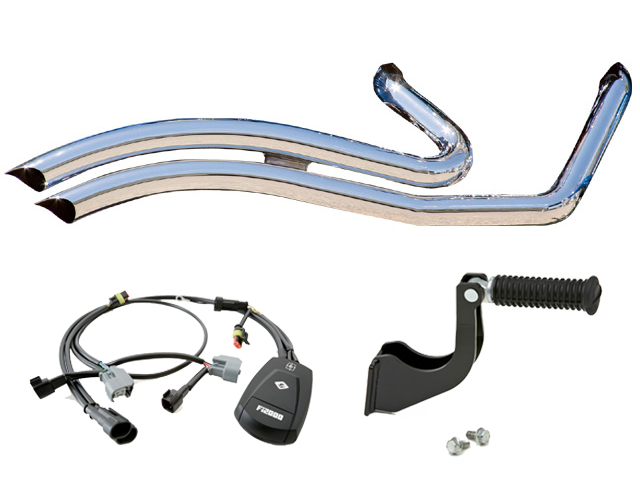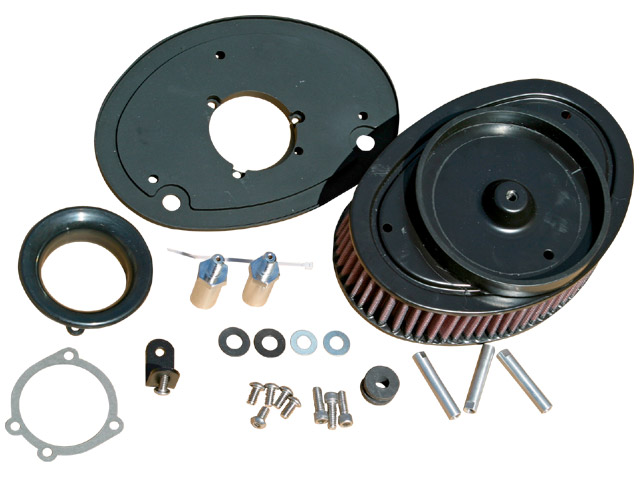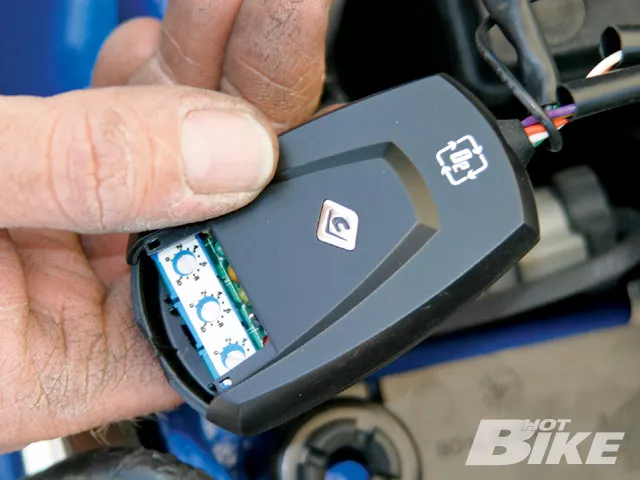 Recently we had the pleasure of installing a new exhaust system from Cobra Engineering on a '08 Rocker C model. Cobra manufactures both metric and American motorcycle parts, and is located in Yorba Linda, California. The company recently released the Swept Speedsters exhaust system ($689.95) for Softail models. It's essentially a 2-into-1 system that looks like a 2-into-2 but it's been outfitted with a Power Port that connects the pipes to increase horsepower and torque numbers. So with the power and performance of a 2-into-1, you get the style and aesthetics of running a 2-into-2 system.
To go with the new pipes, Cobra also manufacturers a fuel management system called the Fi2000R O2 ($279.95) that is a plug-and-play unit for closed-loop EFI Harleys. The Fi2000R O2 comes preset and essentially works just like a jet kit on a carburetor. Depending if your bike is bone stock or you've added a high-flow air filter kit and pipes, you can make adjustments to the three pots to adjust idle, cruise fuel, and full throttle applications. Best of all, you don't have to plug anything into your computer to download programs or maps. It plugs right into your oxygen sensors and fuel injectors.
A K&N; RK Series high-flow air cleaner kit ($215.95) was used for this project. This assembly was developed for Softail and Twin Cam models and was built around the iconic K&N; high-flow air filter. The RK Series assembly includes a black powdercoated billet aluminum backing plate that eliminates external breathers and features a built-in, velocity stack. The result is an increase in airflow to the engine without sacrificing filtration. Best of all, the RK Series kit fits inside your stock air cleaner cover.
Installation was a snap and one could easily complete everything in his or her garage in no time at all. You only need the basic tools and some good music in the background.