One must chisel out respect through relationships and time. You don't just get it freely, or by a decree from some national organization or the curator of the Smithsonian, but through thousands, perhaps hundreds of thousands, of interactions that build it up. Respect can project in both directions of a relationship, and when it's reflected back, it has a greater depth than words can deliver. Arlen Ness is a man who earned the respect of an industry, person by person. The measure of his life's work, his family relationships, and the strength of his name across the world have made him a living legend.
Hot Bike readers know Ness like jocks know Babe Ruth. He's prolific, generous, and follows his vision even if other people don't get it. The defiant $300 purchase of a tired panhead started an empire. Reflecting on a life well-lived deserves the purposeful attention of sipping a chilled martini and enjoying a friendly chat as the sun sets over the Black Hills of South Dakota.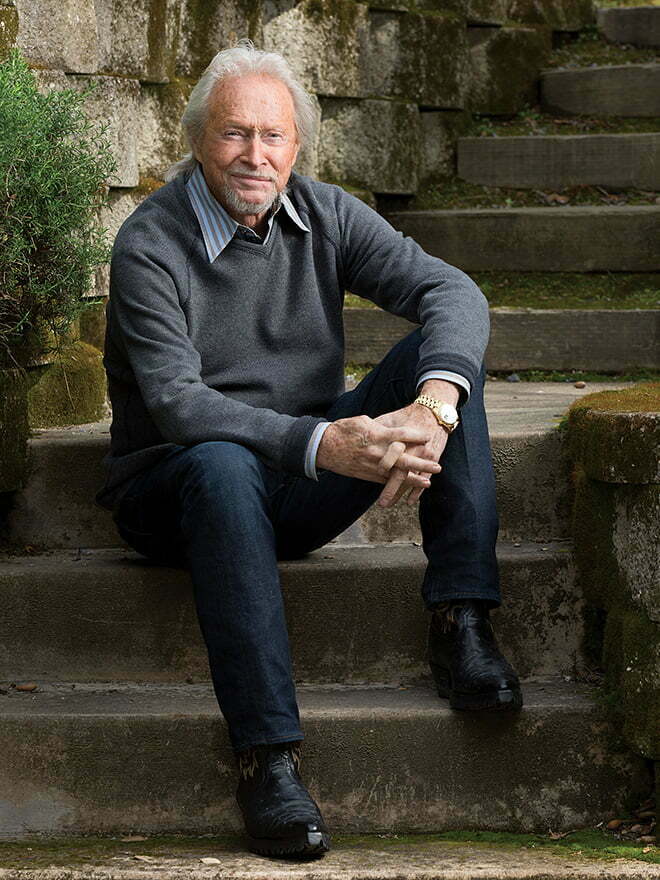 Fellow icon Dave Perewitz says, "He is the master of creativity." Former Victory vice president and American Motorcyclist Association Hall of Famer Mark Blackwell points to his humanity: "Despite all his accomplishments and a huge following, Arlen is one of the most humble people I have worked with." Strokers Dallas owner Rick Fairless says he was a catalyst. "He even talked to a young man from Texas who aspired to be a custom builder one day!" Fairless says. The impact is not lost on younger builders. Chris Moos, from Mooscraft, sees a humble hero. "I see a family man, a builder, and a pioneer who carries himself with respect and integrity, and has a spirit that will inspire generations," Moos says.
Ness' family left Minneapolis for the San Francisco Bay Area when he was 8. Despite having a near-visible aura of California cool, his Midwestern roots are the source of his work ethic. Ness' parents forbade him from having a motorcycle. Later, his wife, Beverly, disallowed motorcycles—until he wobbled one into the garage. "Heck, I didn't really know how to ride yet! A friend dropped it off a block away, and I rolled into the garage. Bev slammed the garage door and didn't talk to me for like three days! But she is still there 61 years later, and I've got all the bikes in the world now!" he says, flashing a grin.
Ness admits he's not a born businessman. His first catalog in the early '80s signaled true success. Orders flowed from all over the world, and a bigger shop in San Leandro, California, led to the new headquarters in Dublin, California. "We were making a lot of money then," he says, with a note of amazement. "We made overhead on the first day of the month! We paid off everything as fast as we could. I don't like debt." Mondo Porras was called the "Godfather of Customs" in the Bay Area. Despite often being called the same, Ness does not want to take his friend's nickname. Ness' son Cory and staff joked that Arlen was "the King" in the shop. The nickname stuck, and the patriarch admits, "It's okay to be the King!"
"As a young man in my 20s, I wore his T-shirts, I bought his parts, I devoured every page of his catalogs, and I wanted to emulate Mr. Arlen Ness. If there had never been an Arlen Ness, there would have never been a Rick Fairless Strokers Dallas in the motorcycle industry. In this custom motorcycle industry, there's Arlen Ness, then there's everybody else… 'Nuff said!"
With a life of work behind him, he still prefers to look forward. "Those were pretty exciting times, but I did not have any business education—I had a hard time getting out of school!" Cory, also sans a college degree, took over running the business. Winning a Chicago custom contest at age 19, the second-generation Ness is an accomplished builder as well.

"Cory worked in the garage at night with me, painting gas tanks and molding frames," Arlen says. "He learned business by doing business." No stereotypical biker father-son acrimony here. "We get along great. We have never had an argument." In 2007, the Ness clan, now including daughter Sherri and Cory's son Zach (the first to earn a degree), and the loyal staff were churning out more than 450 custom choppers from a production line, and selling loads of parts.
"He is prolific in his work and creativity and, I believe, unrivaled in terms of the volume and scope of his work. He has had a profound impact on motorcycle design, lifestyle, and the business with his bold, forward thinking."
The flywheel blew apart in the 2008 financial crisis, forcing 110 employees down to 35. Creative use of the remaining personnel included cutting grass and cleaning shop—including bathrooms. Arlen was forced to sell several museum bikes and tap into retirement funds to keep the doors open. Crafty financing and hard work put them in the black, but "production customs" are gone. "We have quite a bit of respect from the industry. We are honest, and we take stuff back if needed. We don't copy stuff." Earned respect pays off when things get rough.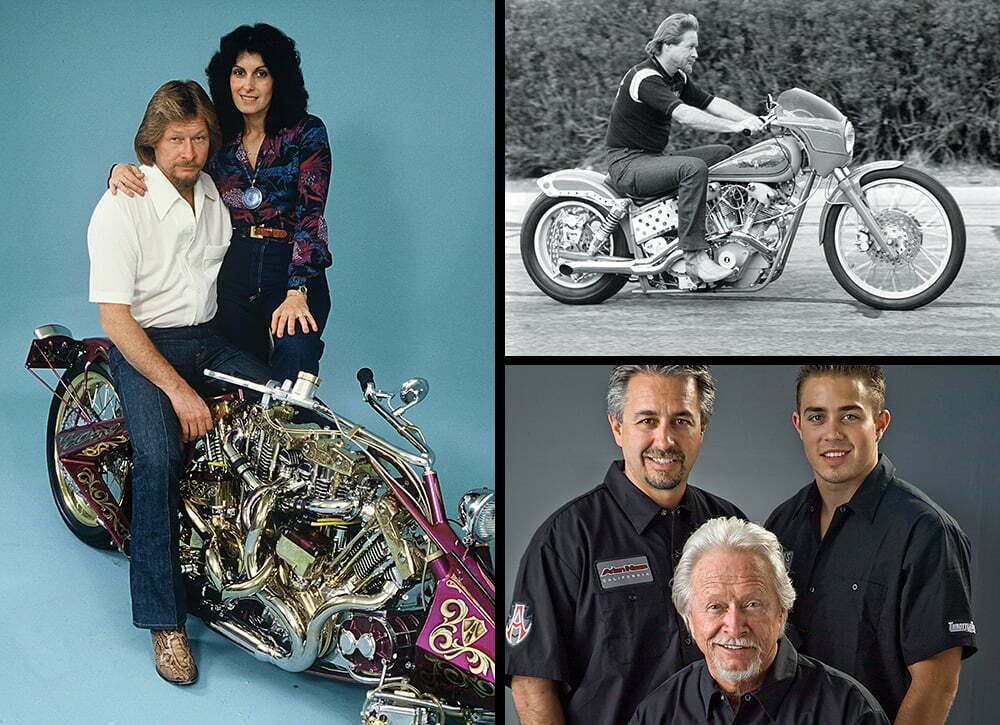 His private area inside the sprawling Ness Enterprises headquarters has multiple projects percolating. Older customer builds getting a refresh, a signature arcing custom with an outlandish matching sidecar, and, heartbreakingly, his 15-year-younger brother's shattered Victory Vision. He died in a traffic accident. "Kevin worked with me at my first shop and on and off through the years. I got him a couple bikes." Ness reveals losing his brother was the most challenging thing to happen to him in his life. "We are going to rebuild it like he did it up and add it to the museum," he says, determined, almost under his breath. "It's going to be a tribute to Kevin." Respect.
Ness admits he likes to buck a trend. "Yeah, I just see it in my head and start building." Cory was the first to create bag extensions—essentially creating the custom bagger class. "Now there're 50 guys out there making those bags, but we were the first guys. I'm always going to try and do something else. My s—t was all Bondo-ed, welded, and hand done—Zach has access to loads of stuff, laser stuff and rapid prototype stuff." Cory learned CAD and creates new designs. They diversified by being a supplier for OEMs, including Victory, Indian, and some that are still a secret. Arlen does not take it for granted, quickly crediting his kids, grandchildren, staff, and contributors for growing the Ness brand into a global powerhouse. Max, a third-generation Ness, joins Zach in the mix. So who leads the pack on a ride? "It doesn't matter—it's pretty fun." You have to embrace the understated nature of the man to hear the pride come through.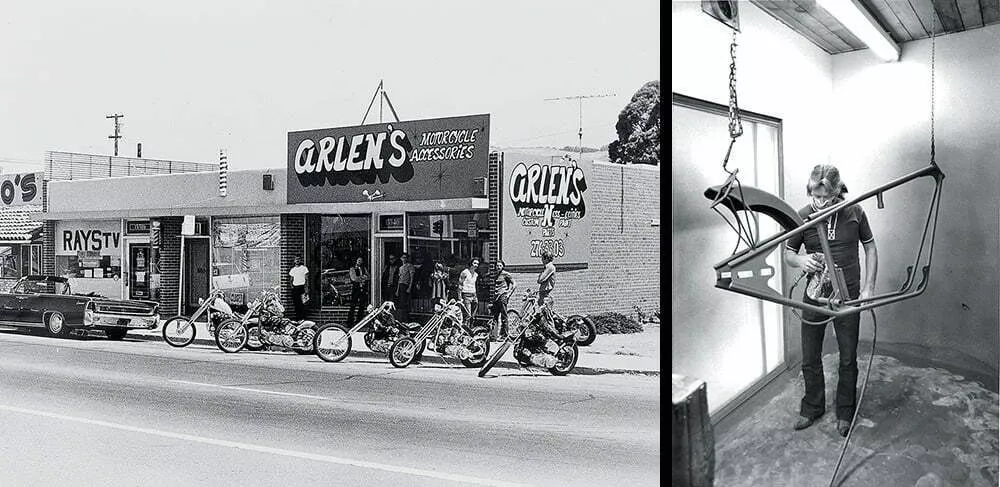 His builds are designed for looks. To explore ideas. "I always had a pretty good feeling about flowing lines. Some ride better. I love the Visions, and we built some Dynas that are light and fast. Even the big choppers—we rode the s—t outta those things!" But in decades of customizing H-Ds, Ness never got help from Milwaukee. "When I saw a new American motorcycle, I introduced myself at Daytona and they gave me a bike to build. The first Victorys were ugly, with clunky shifting. I got them into the magazines, which they loved. It all started from there. They made our name bigger, and they helped us make our stuff even better." OEM-level quality is the legacy of that relationship. "We traveled all over the world for them, doing open houses and stuff. We still have a Victory dealership to service hundreds of riders and friends we sold to. Those Cross Countrys were so nice. They are really good—they are still good." Despite the end of Victory, Ness will readily admit he loves the Victorys over Indians for their power and handling.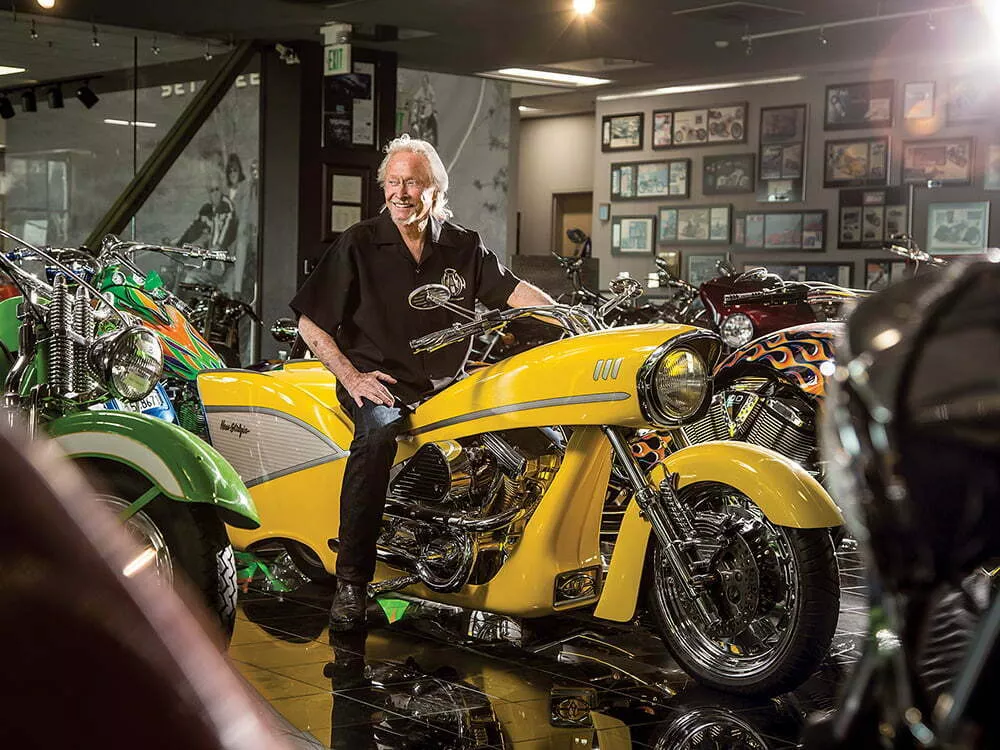 Ness is fighting a health battle, and at one point was very ill. The cancer backed him off the throttle, but not by much. "As long as I can keep busy… You still don't know what's going to happen. When I go in, there're people with IVs and they are so sick. The cancer that I have can be miserable, but they can keep you going… They change the medicine…blood tests every week, and they watch all that stuff, so…" He trails off. "It came back on me about two months ago. They hit me with 12 rounds of radiation, and it f—ks you up. I feel pretty good now. We'll see." Ness would rather tackle the most challenging road on a custom than jack with cancer, but he works with the hand he was dealt.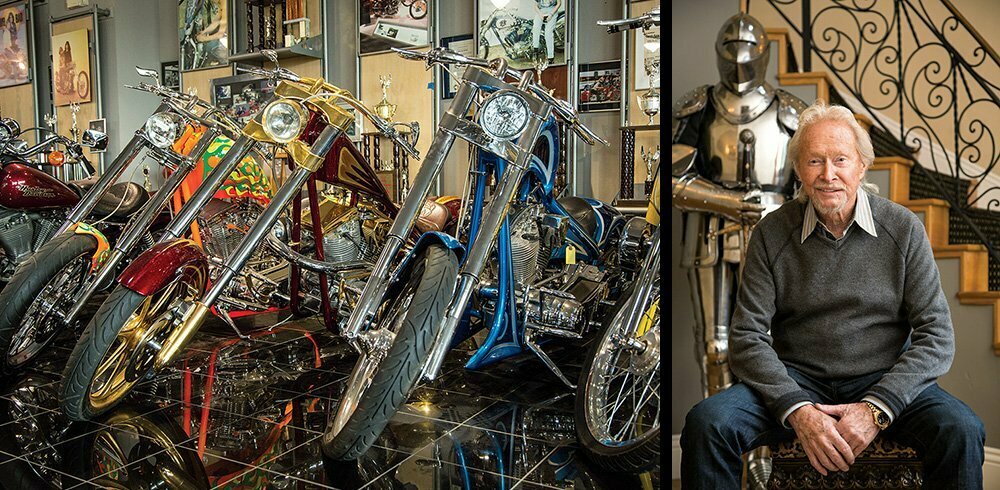 Ness' cool character belies the constant churn of ideas about what to build next—how to modify something and how to push what a custom motorcycle can be. His work can be polarizing, but he is okay with that. Not everybody is taken by the signature low, swooping lines, bold colors, and "blingy" details on many of his builds. He is not as smitten with the new Indian models, finding them a bit top-heavy for his tastes. That said, he modified a 1,200cc Scout for the 2017 Hamsters ride to Sturgis and will probably ride it again in 2018. "I needed something smaller but with plenty of power," he says, hinting at how quickly he rides. "I took a bunch of parts we had lying around and I put together a bike that suits me today." Polaris' design staff will cringe at the combination of a Cross Country front end, Harley bagger tailsection, and the flowing gas-tank cover. But for Ness, it was making his own bike, one he could ride to Sturgis and stay in the game. Cory learned life lessons from the master too: "Don't let any fame go to your head. That is key to success. Dad taught me that is what you are supposed to do anyway. Stay friendly and work hard—the good things will keep happening."
Honestly shocked by the scale of business despite years of work and personal commitment, Arlen reflects on the impact of his work in motorcycling. Given a chance to talk to every customer, friend, and fan, he says, "Motorcycling has been a great ride—the whole life since I've been motorcycling has been wonderful. I've met so many nice people. Friends all over the world—mostly the friends. It's just great. We can go almost anyplace and stay with friends. It's been great."
Arlen Ness lives on the gas.
Long live the King.