Indian shocked the world by building the race-only Scout FTR750 in 2017. But it's what Indian accomplished with the dirt tracker its first season, winning the championship and dominating the podium in the American Flat Track national series that was pretty substantial.
But the FTR1200 Custom–an FTR750-inspired street-tracker with 1133cc Scout cruiser V-twin–came as an even bigger surprise when it debuted at Milan in November 2017. This factory produced "Custom"—melding a one-off chrome-moly steel frame, a standard Scout V-twin and seriously rad components with lights and a license plate—moved the motorcycle market so much, that Indian has decided to build a production street tracker based on this concept for 2019.
Announced at Wheels & Waves on June 16 in Biarritz, France, details are still scarce on what the final production FTR1200 will look like, but Indian did show it to a select few at the event with one caveat: no cameras allowed.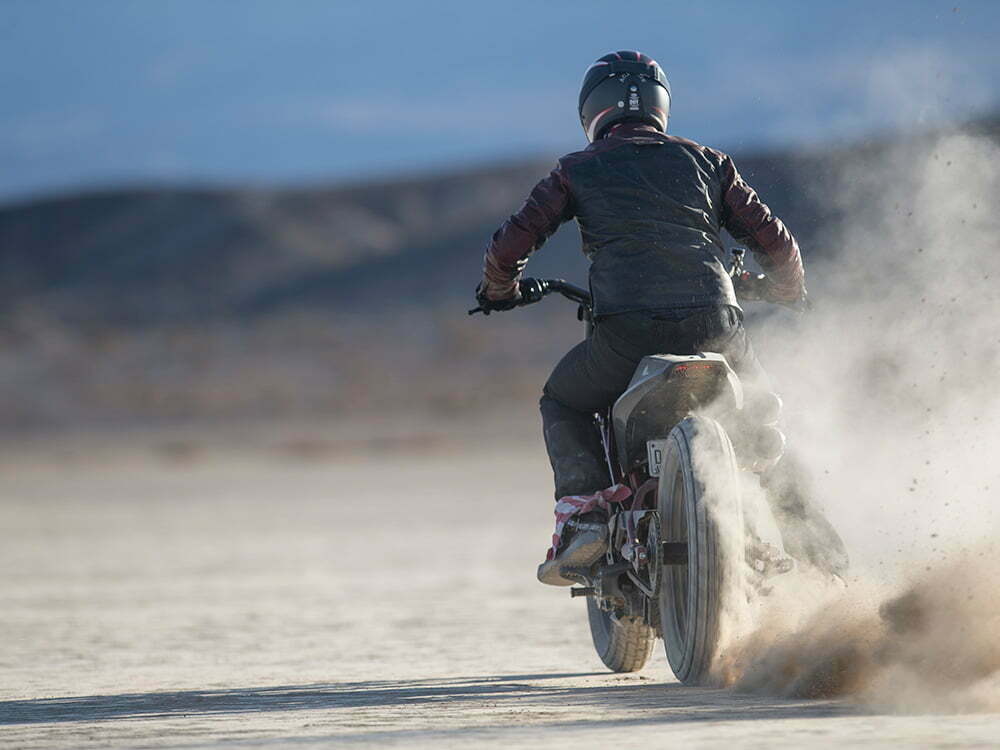 We talked with Reid Wilson, senior director of Indian Motorcycle, prior the Wheels & Waves announcement about the production version of the FTR750 and FTR1200 Custom.
"From a consumer standpoint it's been pretty clear that there's just a high degree of impatience," Wilson says. "Over time the response went from 'That is awesome, I want to buy it!' to 'Just sell it to us!' So the level of patience has decreased as time went on, which is a great thing to have and we want to make sure we deliver what people expect and we're pretty sure we're going to."
And Indian will continue to fine-tune this new machine until it's available for sale in 2019, with a formal announcement coming later this year. This could be a sign of some of the new Indian Motorcycles you'll be seeing in the future.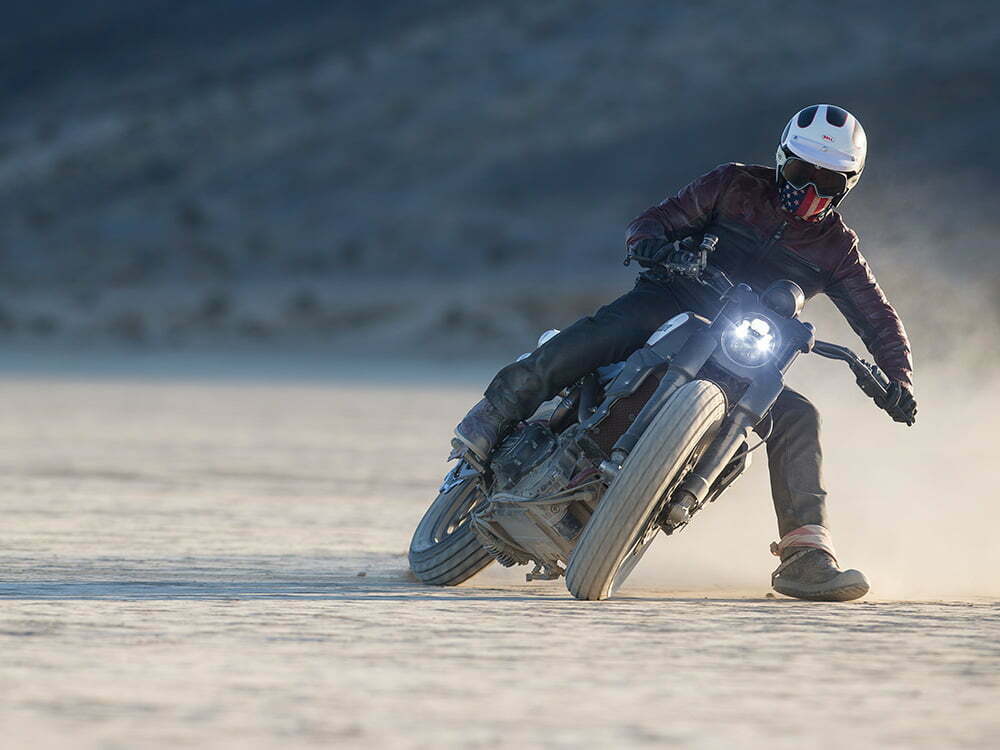 "This is just the first chapter in a story that's yet to be written and that's what is so exciting about working with this brand because there really are no limits in terms of what we can do and where we can go," Wilson explains. "We're all Americans and we're all motorcyclists that have this ambition and I'm just so stoked to be part of it."
It's easy to get excited about a production version of a concept bike that has been so well received. However, it's a slippery slope on whether or not a production version can retain a similar aesthetic. Delivering the same emotional response from concept to production is tricky. So how does Indian retain the wow factor from the FTR1200 Custom and transform that styling into a production model?
"It's about highlights," says Rich Christoph, the senior designer also responsible for FTR750 and Scout FTR1200 Custom. "It's about light and shadow; the profile of the motorcycle and the bone lines–one, two, three different key lines that will travel through a motorcycle from tip to tail and if one of those lines is off, you're relationship to another line drastically changes the overall image of the motorcycle. It's one thing to make somebody fall in love with a motorcycle that looks like a race bike and it's just built to be really cool. So you're trying to hit that sweet spot and that balance of sexy minimal race bike but you obviously have to have all the criteria to not only fall in love with it, but then marry it.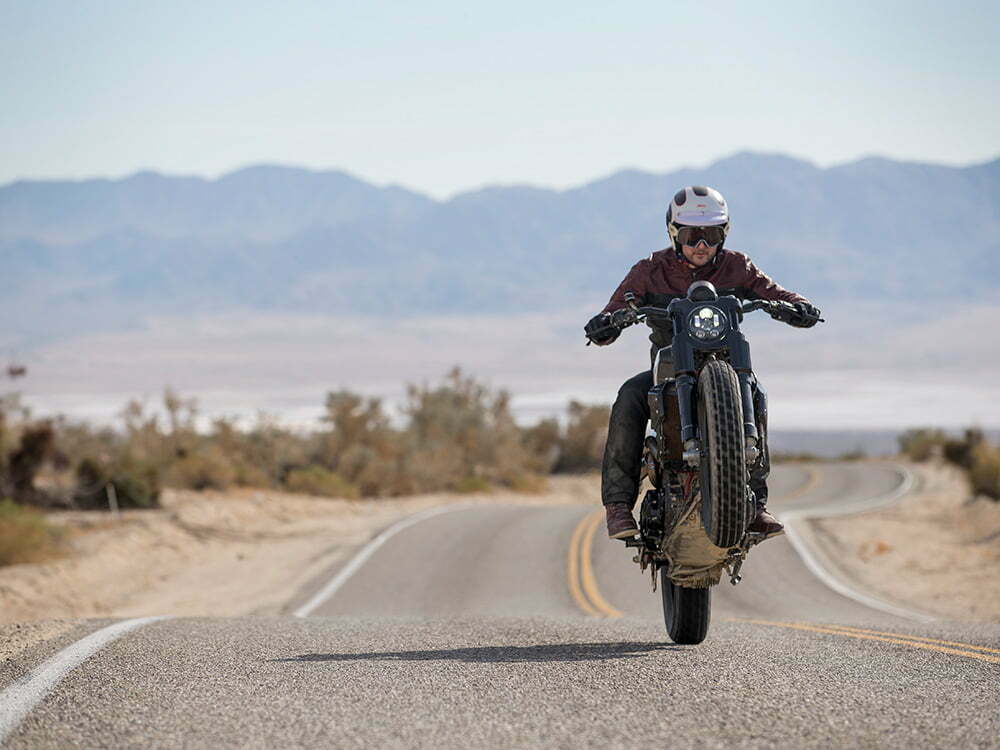 The FTR1200 Custom utilized products from aftermarket partners S&S Cycle, Roland Sands Design, Ohlins, and more. We were curious if the production model would somehow incorporate said partners. "We'll have a few partners that are relevant to our target rider for this bike, which we've never done before and none of the partners will be a surprise," Wilson states.
While we didn't get specific details about the motorcycle's components, we were told the bike would have a new engine. Whether or not that is a completely new platform, or an internal overhaul so to speak, we'll have to wait and see.
"We're super proud of the bike, we believe in it, and if we could launch it today, we'd launch it today, but we're still working on it," Wilson says.
We're looking forward to seeing the new FTR1200 soon. And while we don't have photos of the new motorcycle to report yet, we do have this awesome photo gallery from the few days we spent "testing" the Scout FTR1200 Custom on the dry lakebed in California. Enjoy!