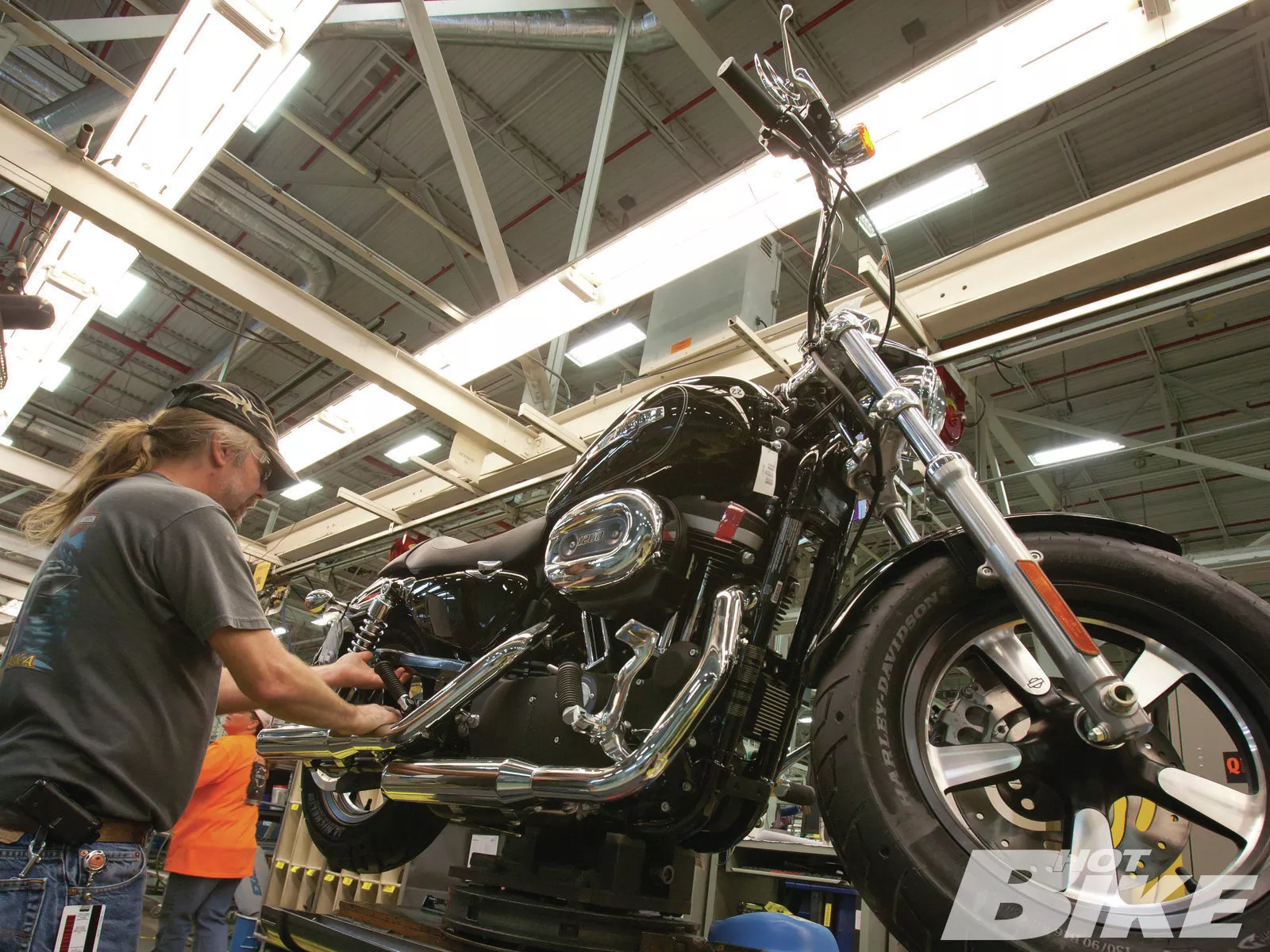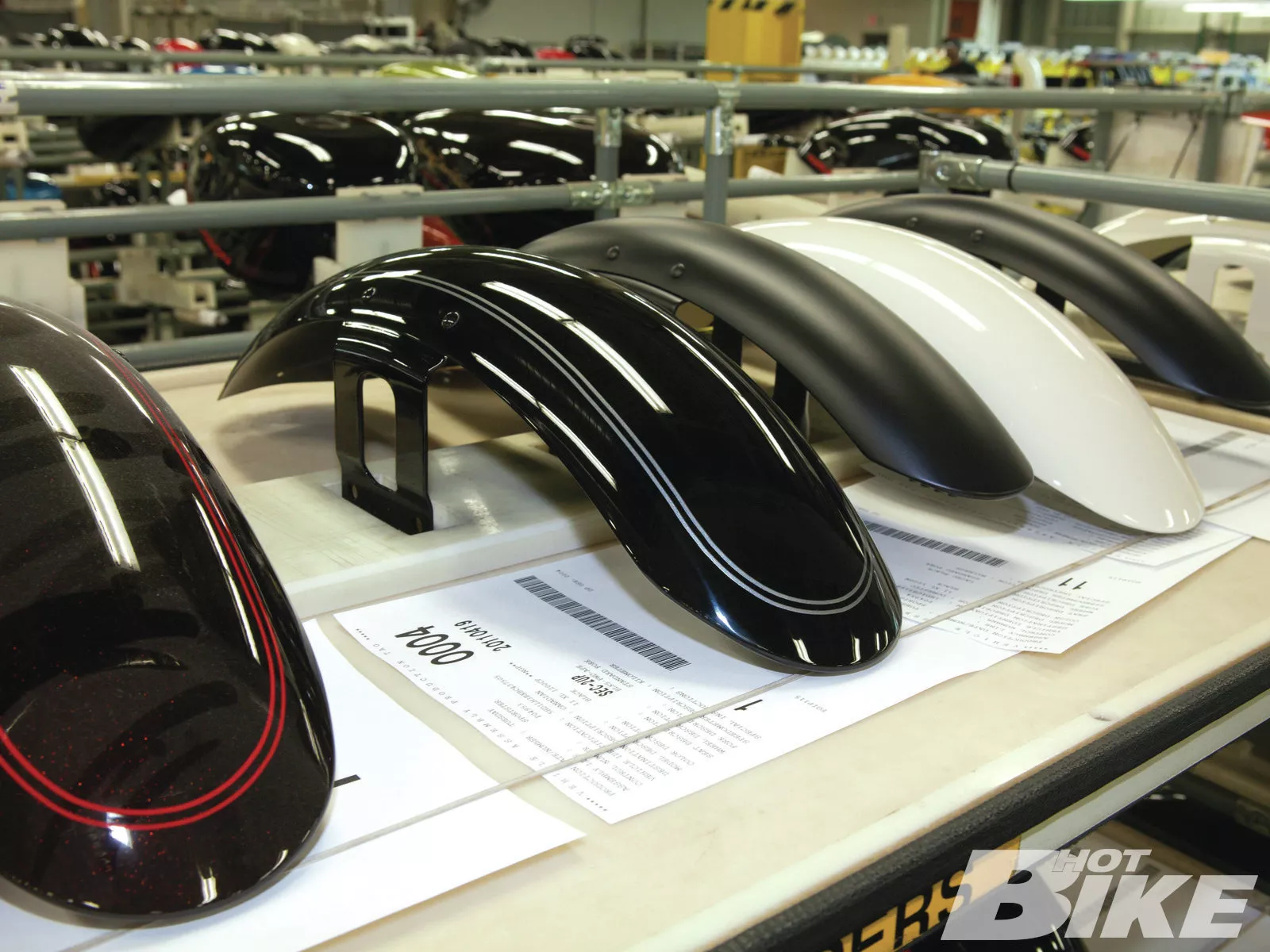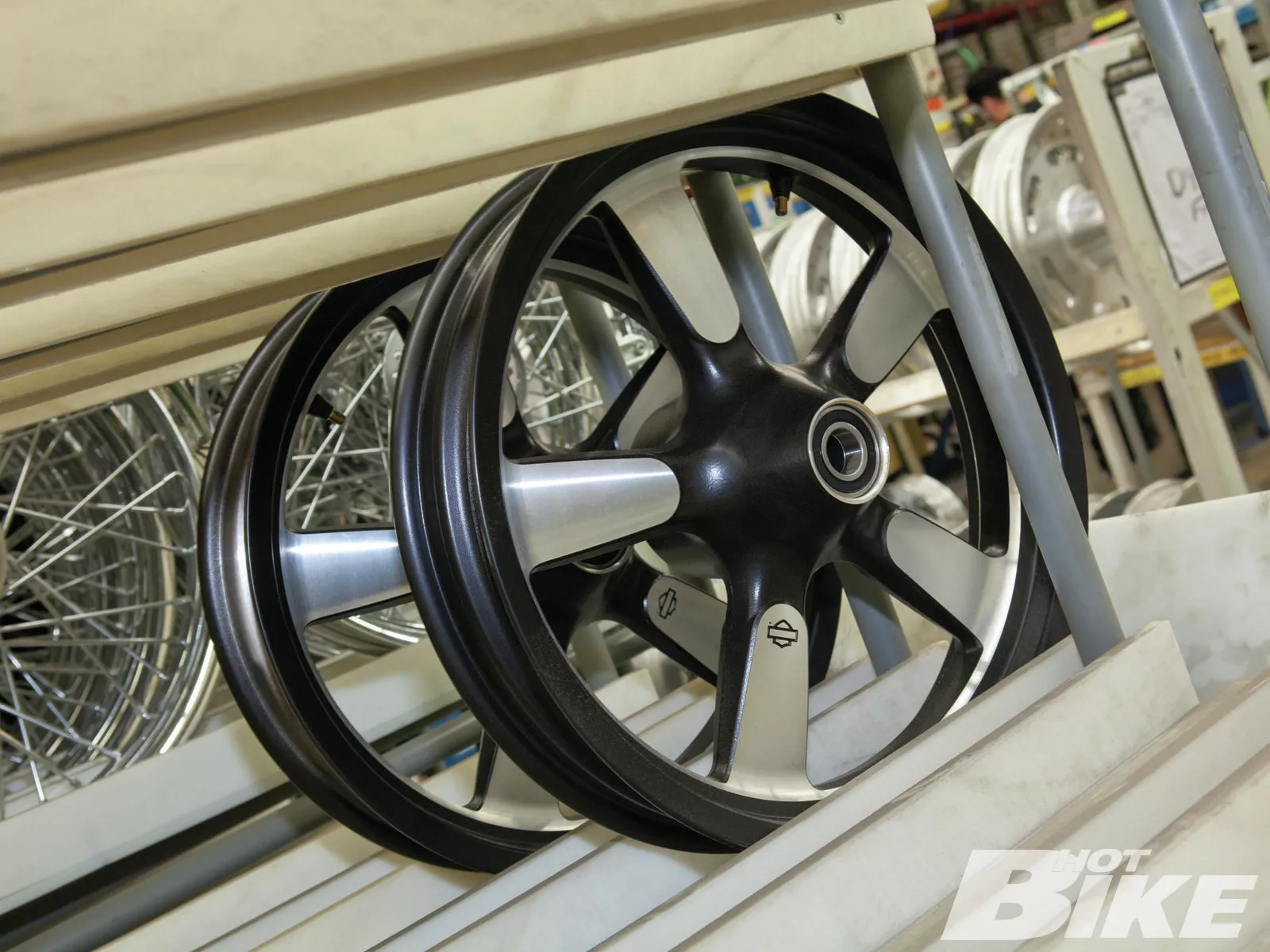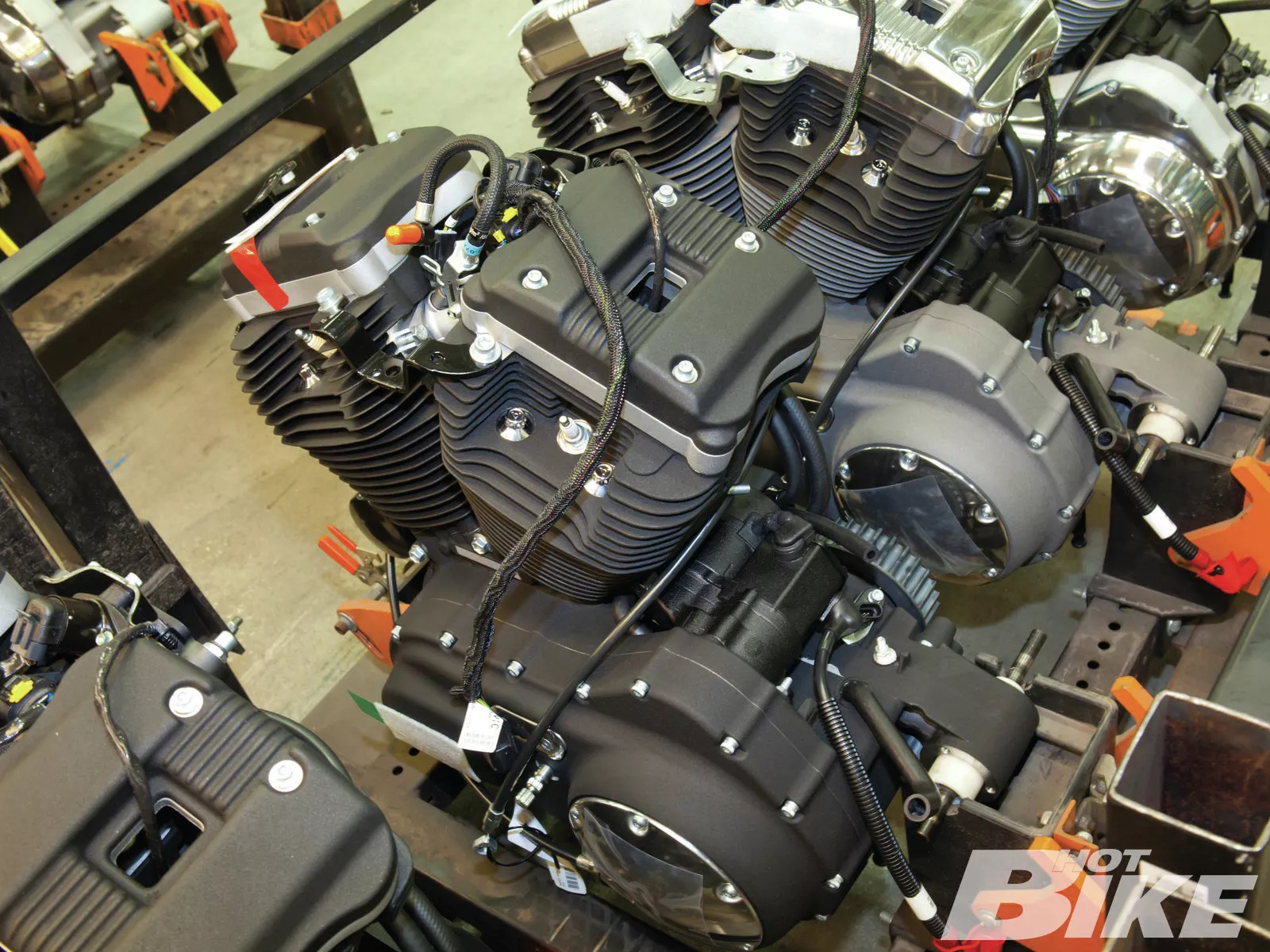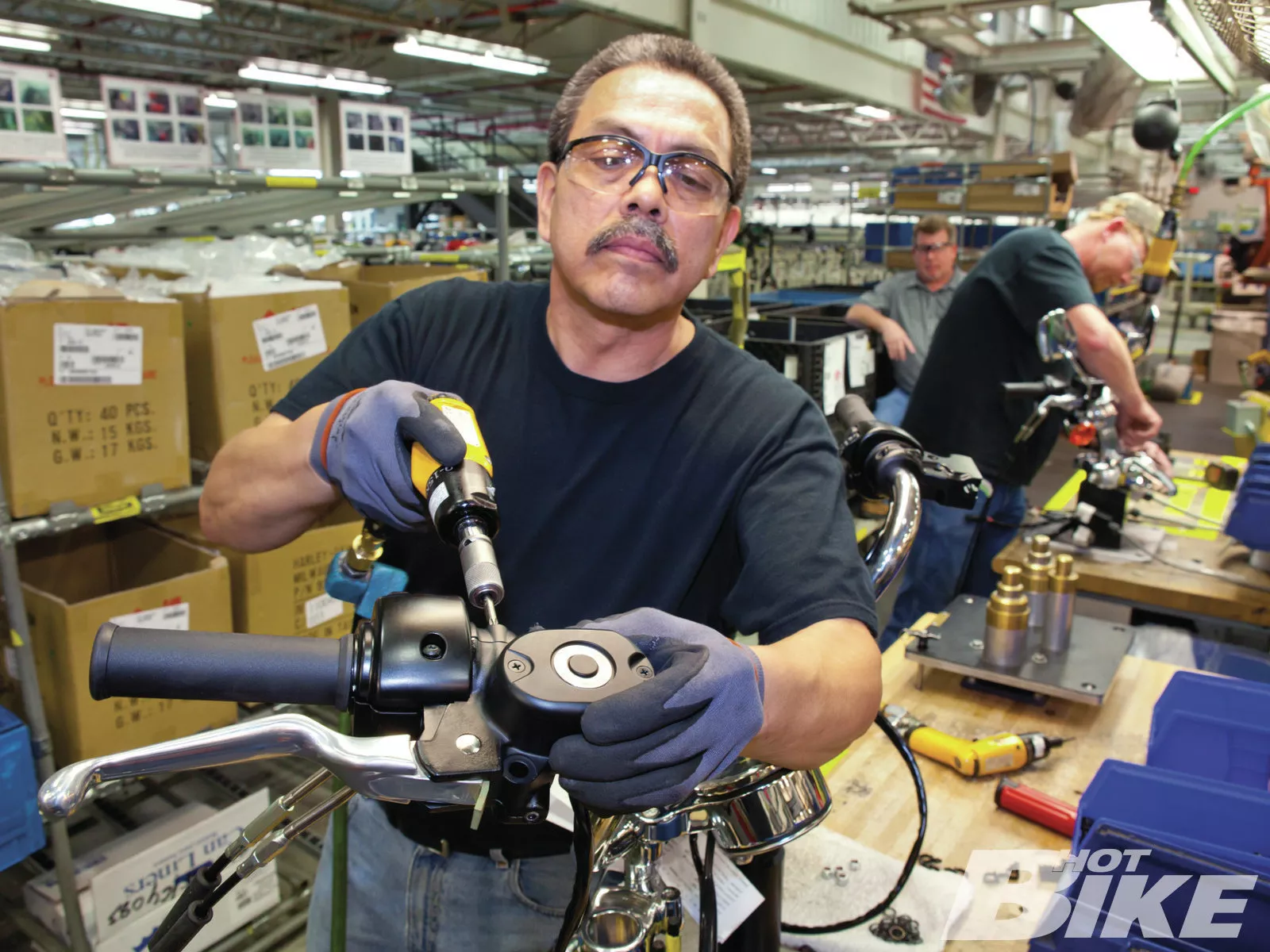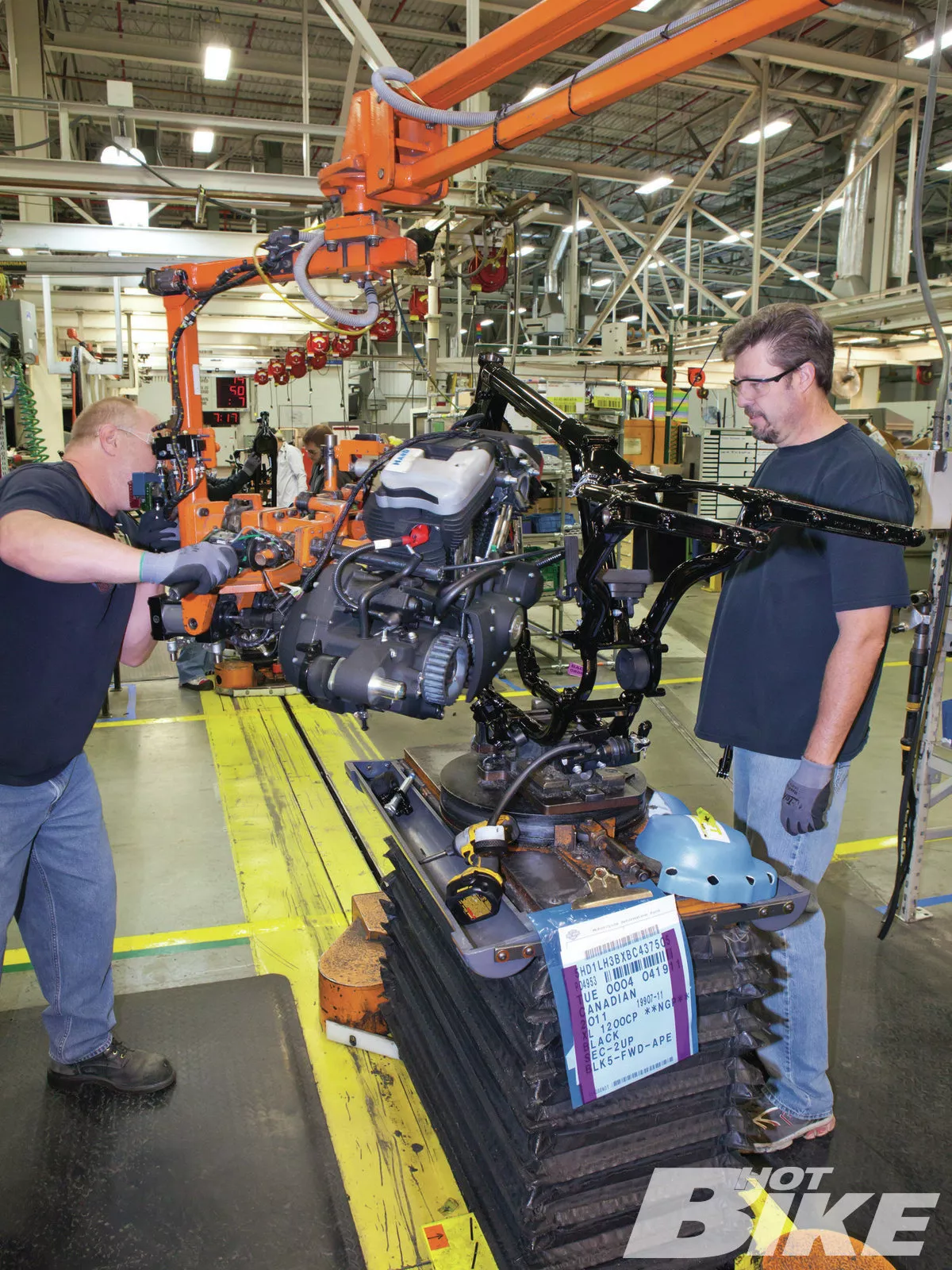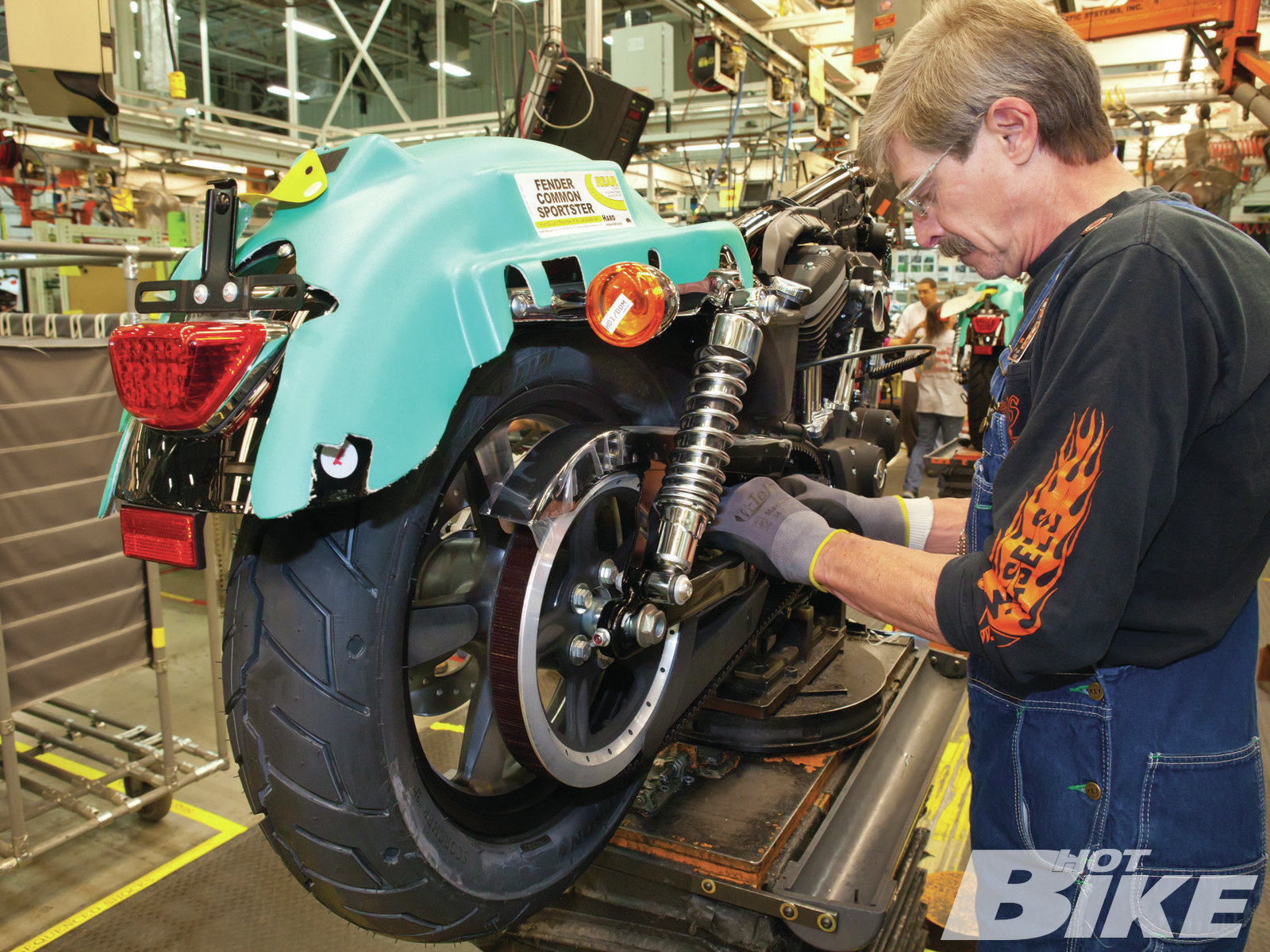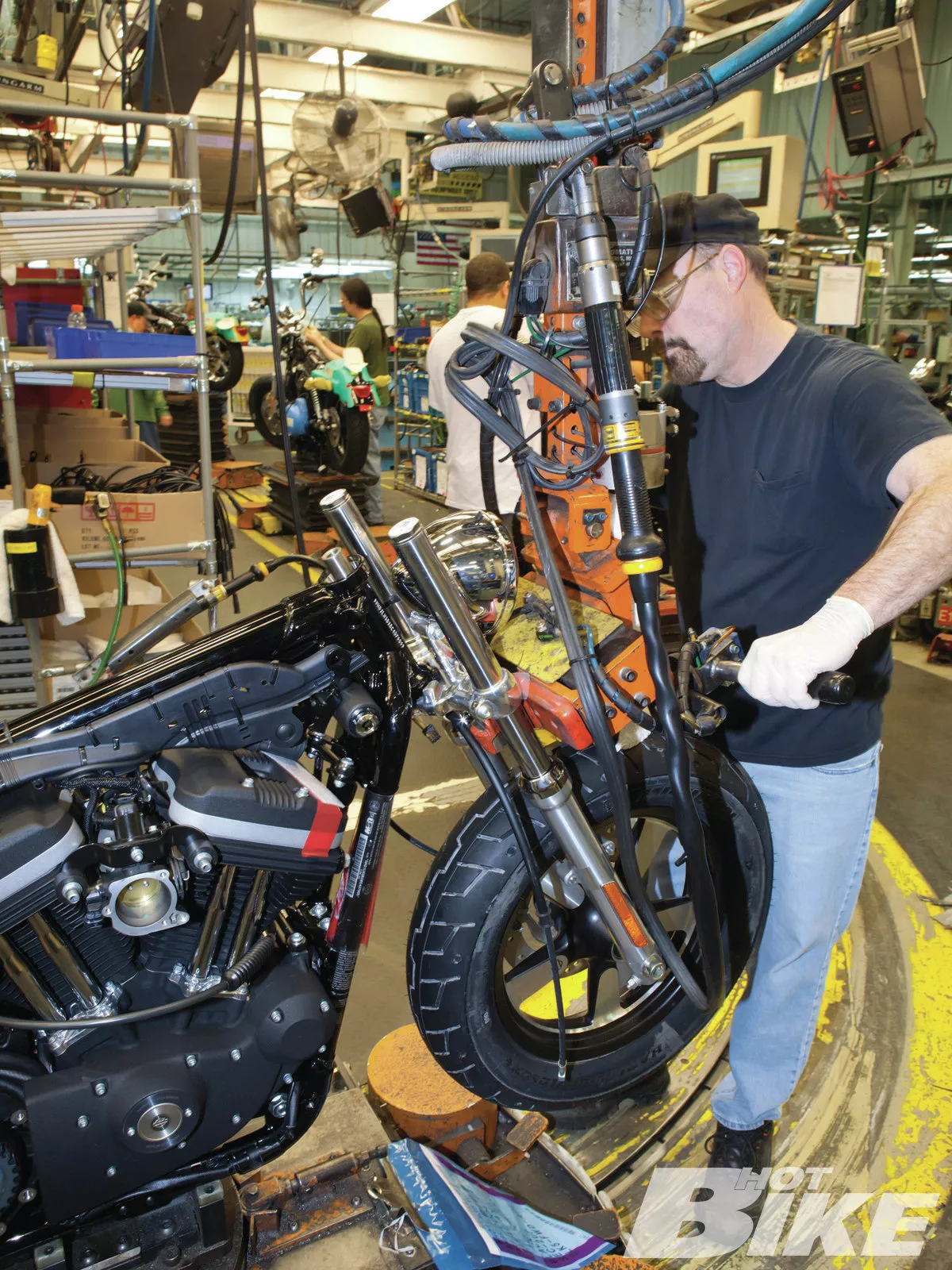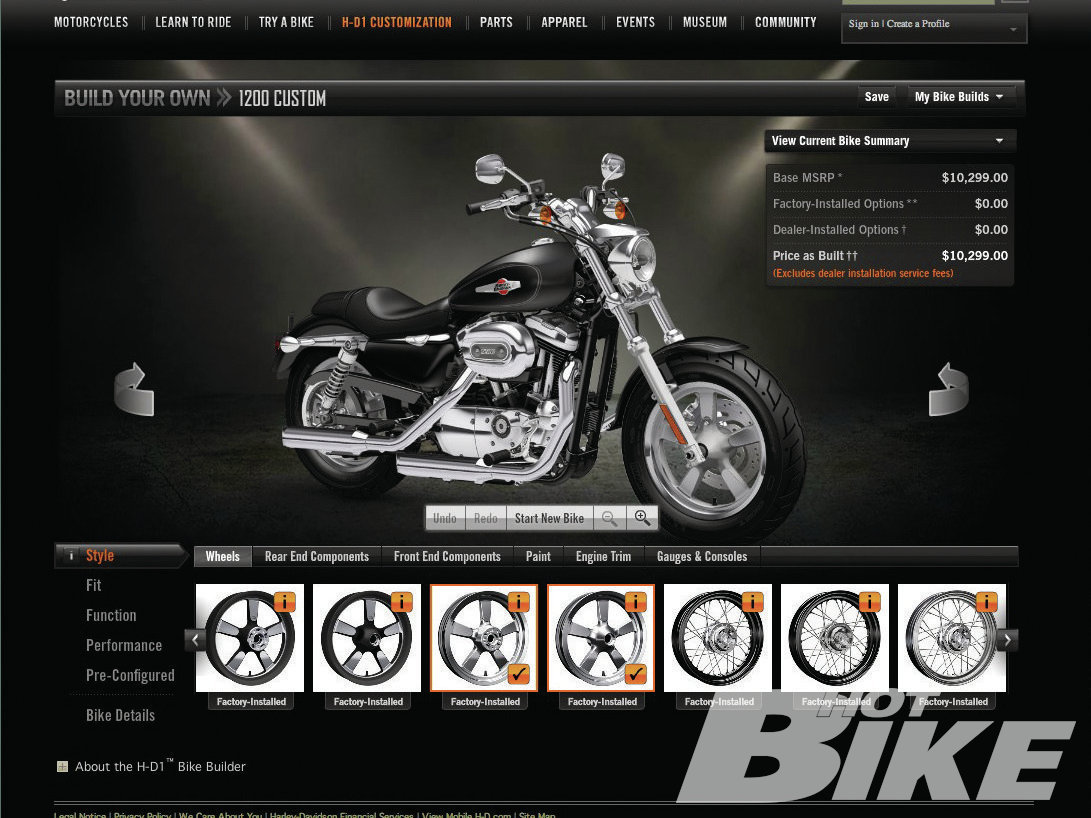 It's a no-brainer that Harley will never launch a CVO Sportster, but with the company's new H-D1 factory customization program, who needs one? The Sportster 1200 Custom (starting at $10,299) has lived in Harley's stable for years, yet this incarnation is the first to fully live up to its name. Previous models were only custom in the sense that they came with a few different parts than other XLs. H-D1 factory customization lets prospective Sportster Custom owners choose from several options on seven aspects of the bike—wheels, handlebars, seats, paint, foot control position, security system, and engine finish. H-D1 factory customization is the newest element of Harley-Davidson customization that allows customers to build the 1200 Custom from a selection of options that are installed as the motorcycle is assembled on the line by Harley-Davidson's factory workers. H-D1 factory customization enables personalized fit, function, and style. By selecting different wheels, seats, handlebars, paint, and engine finishes, the customer can dramatically alter the look of the motorcycle. Different combinations of foot-control location, seats, and handlebars can be selected to adjust the fit of the motorcycle to a rider's stature. With H-D1's factory customization Bike Builder tool, the customer will have the opportunity to order a 1200 Custom in more than 2,600 combinations.
The H-D1 Bike Builder online tool is available on harley-davidson.com and as an iPad app. The customer can view the bike they are creating as different options are selected. The customer can then print out a description of his or her bike and bring it to a Harley-Davidson dealer to review the motorcycle with trained staff, select additional accessories to be installed by the dealer to further customize the motorcycle, and then place an order. You can expect to be riding one in as little as four weeks from the time an order is placed with the dealer. Delivery timing may vary depending on demand, and will be communicated to customers at the time of order. H-D1 factory customization is available only through Harley-Davidson dealers in the United States and Canada.
H-D gave us a Sportster Custom to play with that had gone through the H-D1 treatment. It's a copy of one that was ordered and sent out to a dealership. The original had other additional Harley parts added to it when it arrived at the dealership; it's just part of the whole H-D1 process that keeps dealerships involved in the customization process while letting customers personalize their iron even further. We'll talk about the road test next issue, but first we thought we'd give you a little look into what happens after you place your order with H-D1 factory customization. HB
Menu Options
Here's a list of the flavor options currently offered on the H-D1 factory customization Build Your Own Custom 1200 page. The main categories (down left side) include Style, Fit, Function, Performance, and Pre-configured (a variety of bike featuring H-D most popualr parts and paint combinations. Running across the top from left to right are subcategories to support the main categories and further refine your online build If the program proves successful, hopefully Harley-Davidson will expand not just the available options, but also let you use it on other models, as well.
The Changes
**Here are two lists of what was done to this 1200 Custom. **
Factory Customization:**
Paint:|Vivid Black
Wheels:|Five-spoke black
Foot Controls:|Forward controls
**Handlebar: **|Mini Ape
Engine Color:|Black
Security System:|None
**Seat: **|Two-Up
Dealer Installed:
**Left-Side Gloss Black Fender Strut **|(PN 60204-06) $61.30
Right-Side Gloss Black Fender Strut|(PN 60203-06) $61.30
**Side-Mount License Plate Kit Gloss Black **|(PN 60972-10) $184.95
**Black Buckshot Upper Belt Guard **|(PN 60379-09) $89.95
Air Cleaner Covers for Sportster Models|(PN 29084-04DH) $79.95
Screamin' Eagle Jet Black Buckshot Exhaust Shield Kit|(PN 64924-09) $149.95
Screamin' Eagle Street Performance Slip on Shorty Dual Mufflers Jet Black|(PN 80726-09A) $389.95
Source:
**Harley-Davidson **
Contact your local dealer
harley-davidson.com