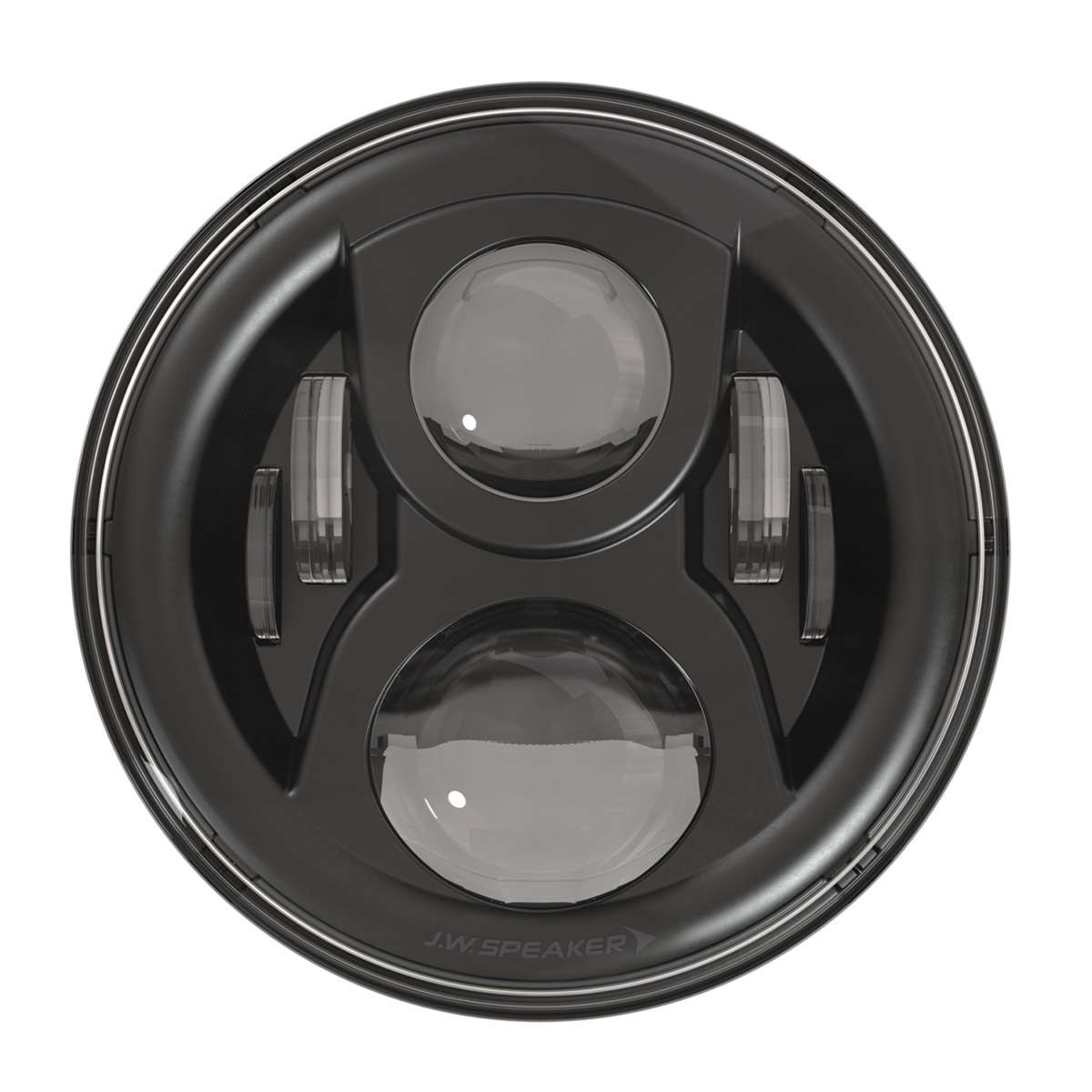 Visibility is a pretty damn important priority when riding your motorcycle. If you can't clearly see in front of you then you're pretty much screwed. You want the best technology available and we recently encountered J.W. Speaker's Dual Burn headlamps in a 7-inch configuration. 
The bright, white LED light of J.W. Speaker headlights just got even brighter. Dual Burn 7-inch LED headlights keep the low beam optics on when riders switch to high beam. Effective light output on the high beam increases about 10 percent — while the precise solid optics direct the light and maintain being street-legal.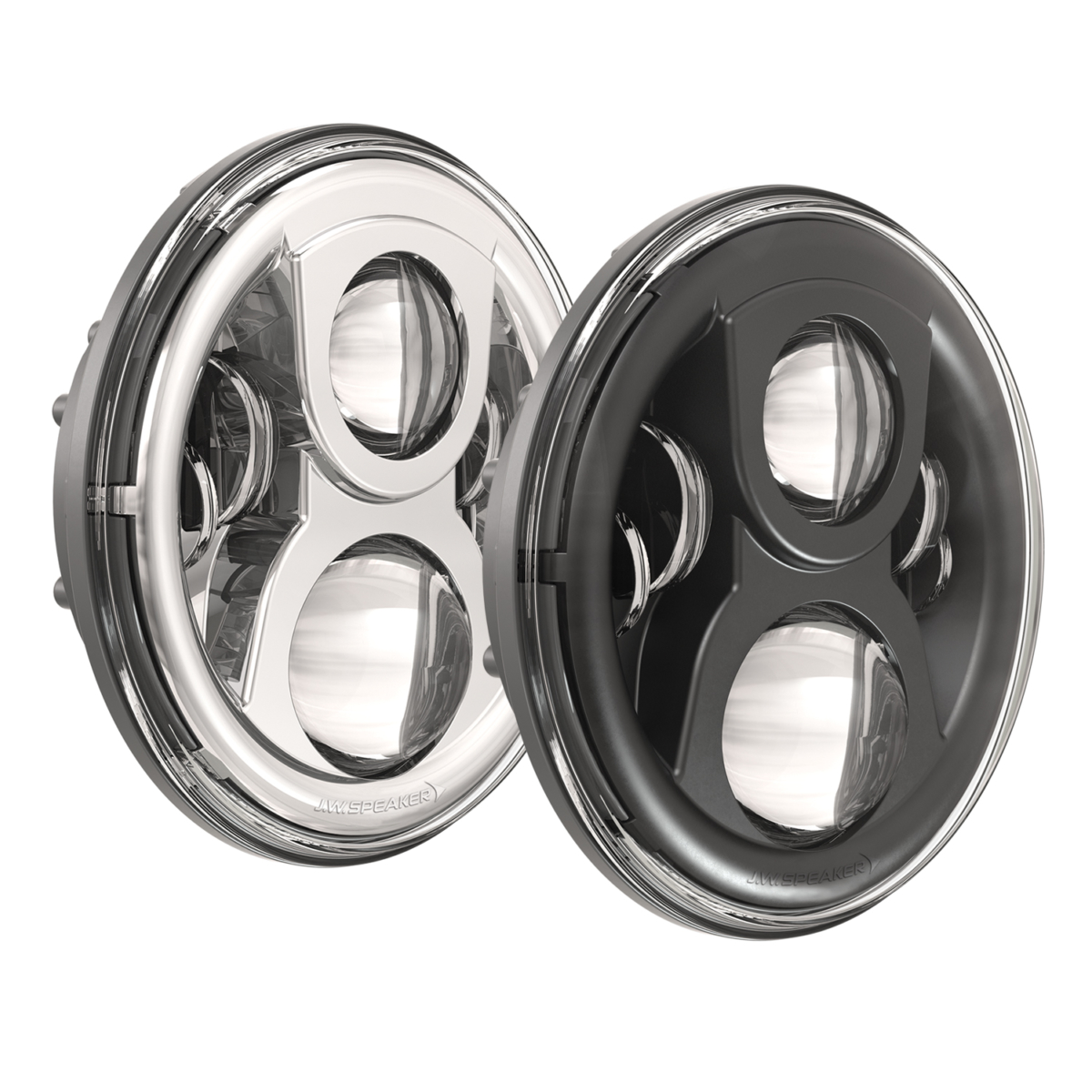 The Model 8700 Evo 2 Dual Burn features both high and low beam functions. The tough die-cast aluminum housing, hard-coated polycarbonate lens, solid state LEDs, and superior beam pattern make the Model 8700 Evo 2 Dual Burn perfect for use on your motorcycle. It is a drop-in replacement for 7-inch round (PAR56) headlights and has a distinctive look that dramatically improves driver's visibility on a variety of motorcycles. 
Features:
Dual Burn

high beam optics for extra punch of light

Easy plug-and-play installation for a 7-inch LED headlight

DOT, ECE & Transport Canada compliant for on-road use

Black bezel or chrome bezel
This is not your average high beam. J.W. Speaker's Dual Burn technology combines high and low beam when turning on your high beam for an extra punch of light down the road. By combining high and low beams, the Dual Burn optics provide the rider with both widespread visibility along with a powerful punch of light down the road.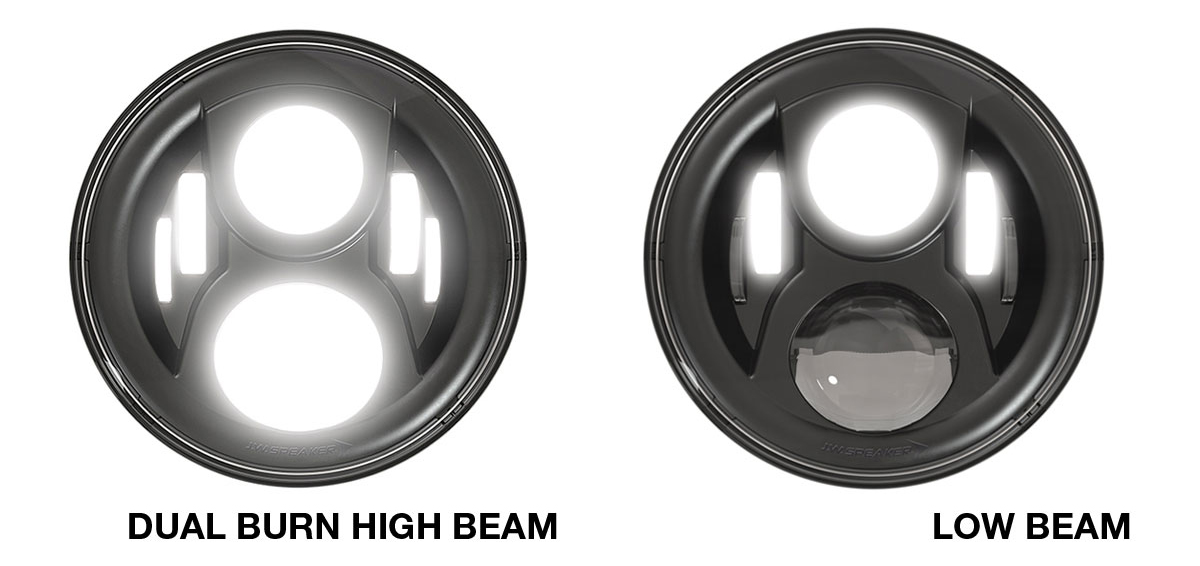 Check out the difference it makes on the beam patterns below (viewing a single, left hand Dual Burn headlight as if it were projecting out on the road from the top of the car).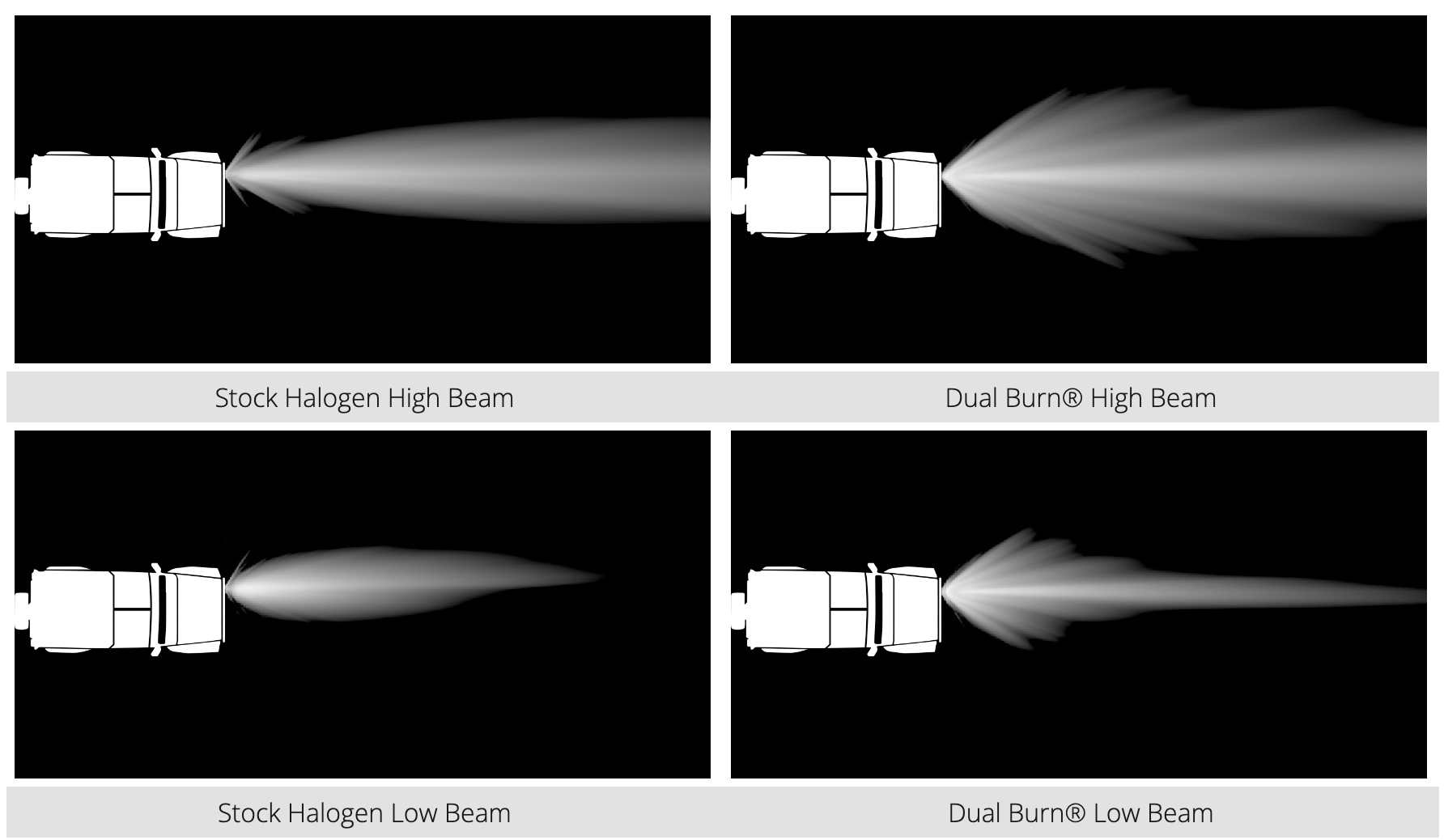 Motorcycle Installation:
Installing the Model 8700 Evo 2 Dual Burn on a motorcycle? Use J.W. Speaker's Motorcycle Garage to enter the Make, Model and Year of your motorcycle and find the headlight and mounting hardware that works with your bike.
Street legal supporting DOT & ECE standards:
DOT versions are for use in the U.S. DOT-compliant guarantees that your lights are legal on the road. Your DOT-compliance is clearly etched on the lens of the light. ECE versions feature DRL and FP functions. ECE-compliant guarantees your lights are compliant in the European Union and in non-European countries that have adopted ECE Regulations.