Bike builders from Japan produce some of the most exotic customs on a more consistent basis than any other country in the world. That could be attributed to a number of factors. For example, they don't seem to be susceptible to the same set of cool-guy standards as in the US or any imaginary instruction manual on how to properly build a bike. Or perhaps it's just the rules get lost in translation somewhere along the way. In any case, it's always exciting to see what is possible when the mind and creativity are allowed to run unencumbered.
This bike from Custom Works Zon (CWZ) from Shiga, Japan, is the perfect example of one of those customs that can't be pinned down to any specific genre or particular style. For starters, the bike is based off a 2015 Harley-Davidson Street 750. While the Street has been receiving a huge push from H-D since its release a few years ago, it hasn't typically been the first choice among the custom crowd.
The genius part of this build is that from first glance, if it weren't for the telltale fins of the liquid-cooled Revolution X V-twin, you might think you were looking at a bike that is well over 50 years old. To further throw a bigger wrench into the moving machine, CWZ outfitted it with a '60s Gasser drag-racing vibe complete with Rocket Racing wheels. With nothing short of an engineering marvel, a custom rear single-sided swingarm was fabricated that sets off the Launcher rear wheel complete with an old-school Hoosier slick tire.
It's the fit and finish and attention to details that are seen but not noticed that also separate Japan customs. It appears the gas tank has been relocated to the rear tail of the bike that sits over the relocated under-mounted radiator. Up front a custom hand shifter pokes its head out of the faux gas tank. Hand-engraved crashbars on both sides of the bike protect the bodywork, while a custom exhaust keeps the hot air coming out high and tight.
With such a large mix of new, old, custom, and stock parts all plastered together on one single bike, it could have quite easily looked like a flashback to your high-school prom revisited. Instead, what CWZ was able to accomplish was a bike that would look at home today in a museum or a dealership. Now that's pretty tough to pull off and stands as testament to the craftsmanship, style, and ingenuity. HB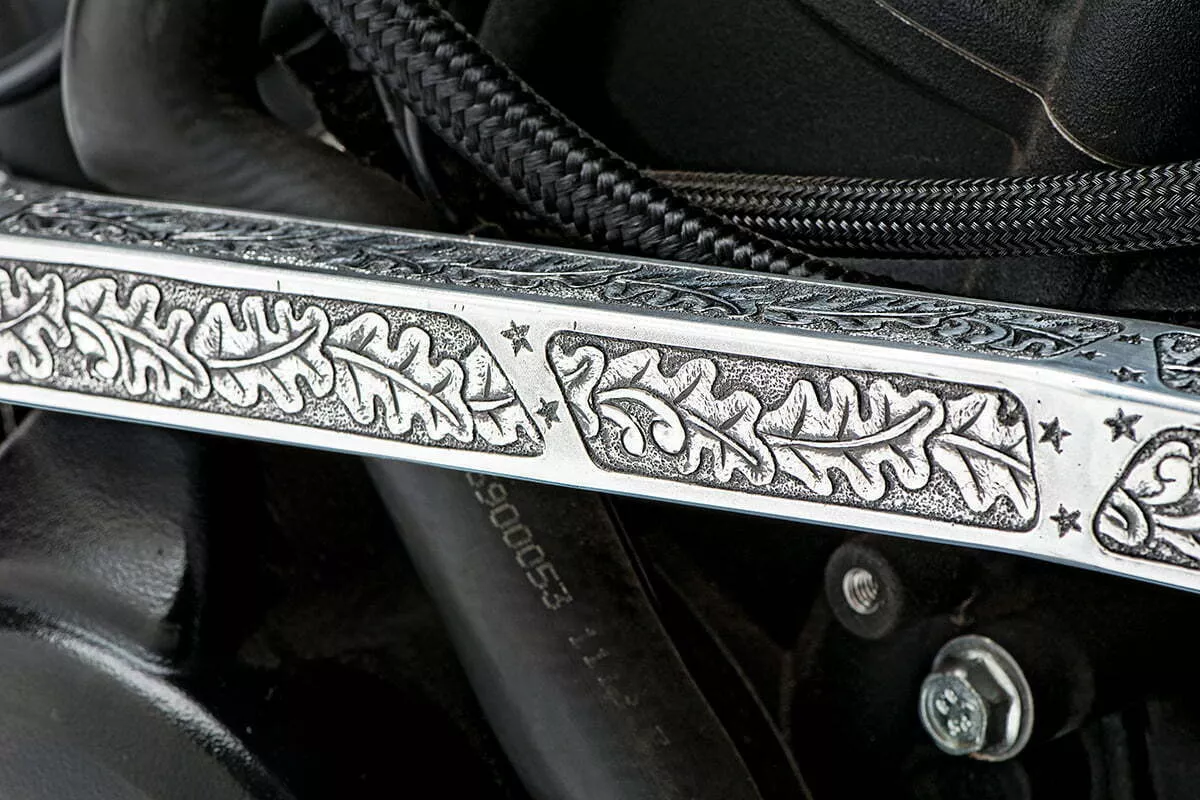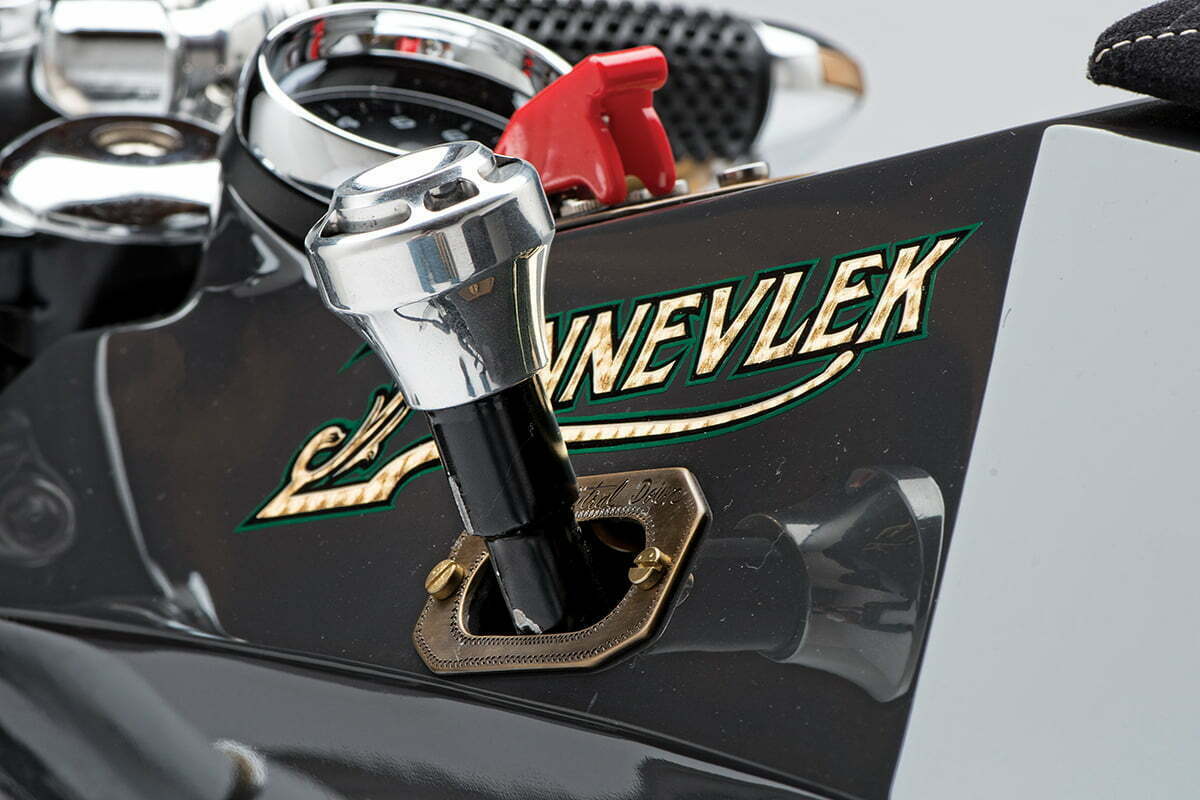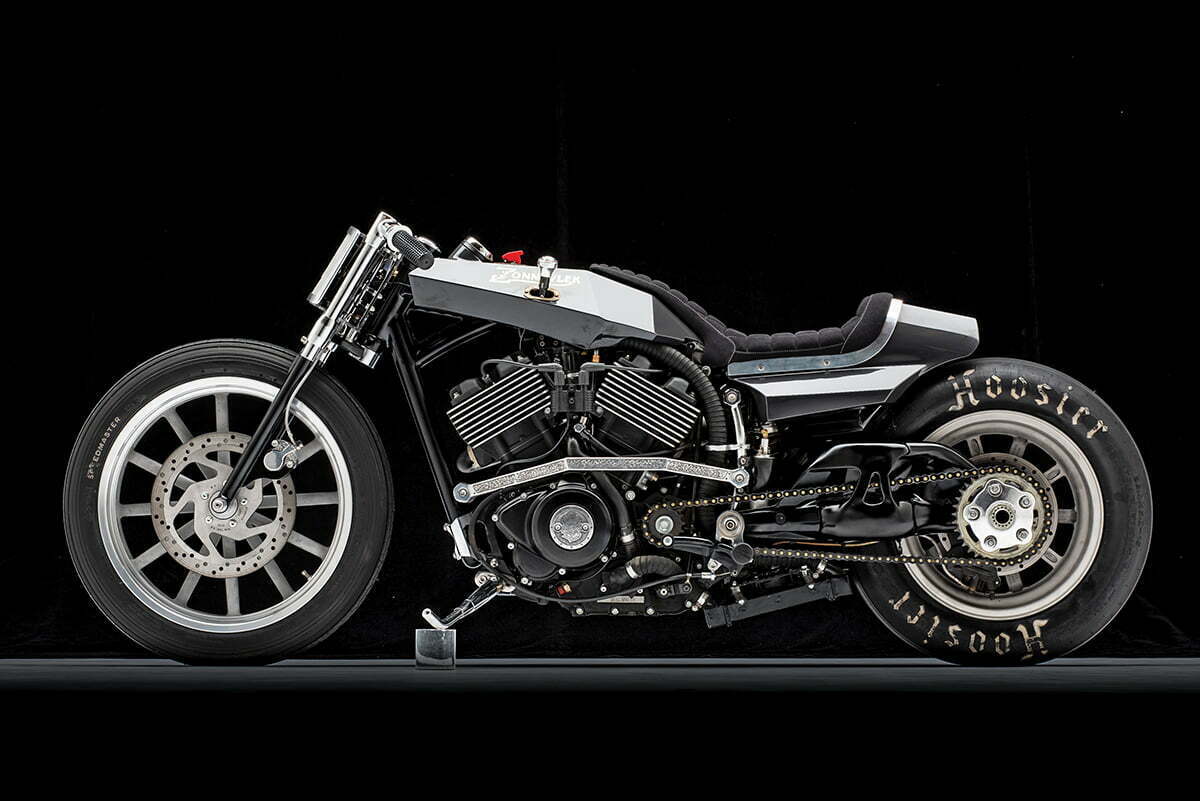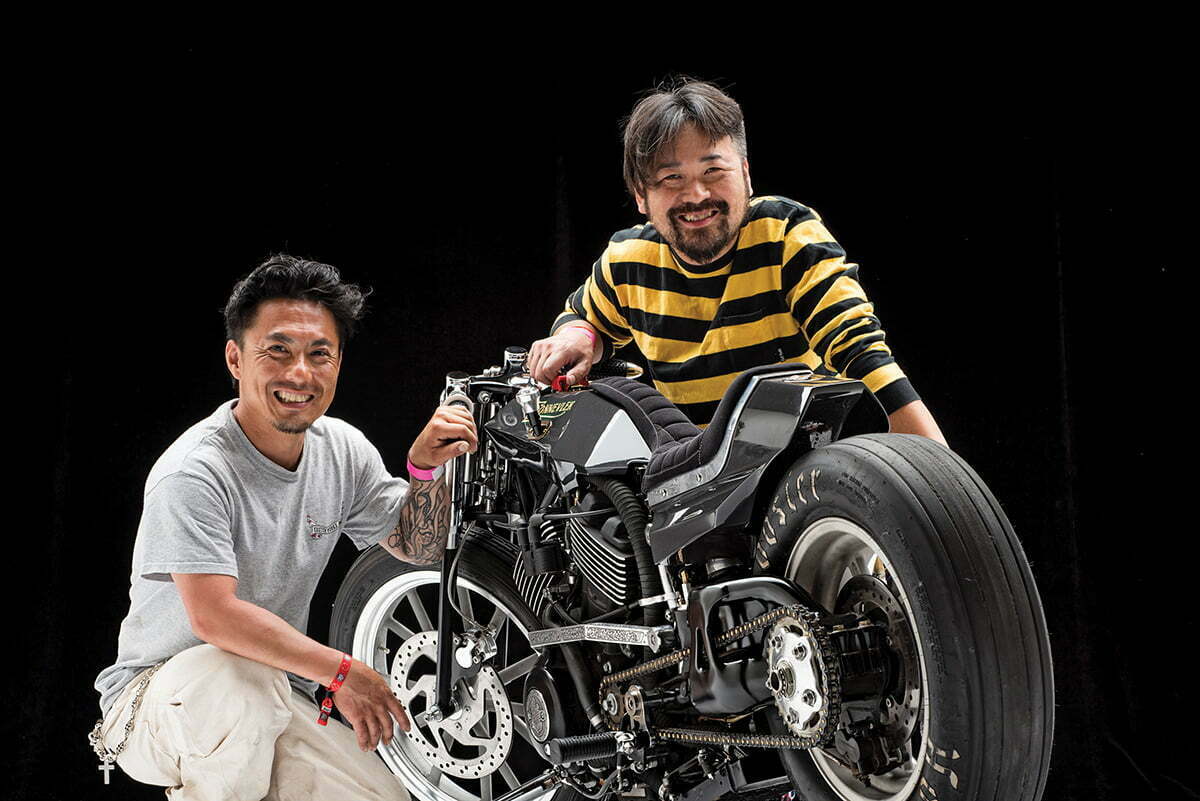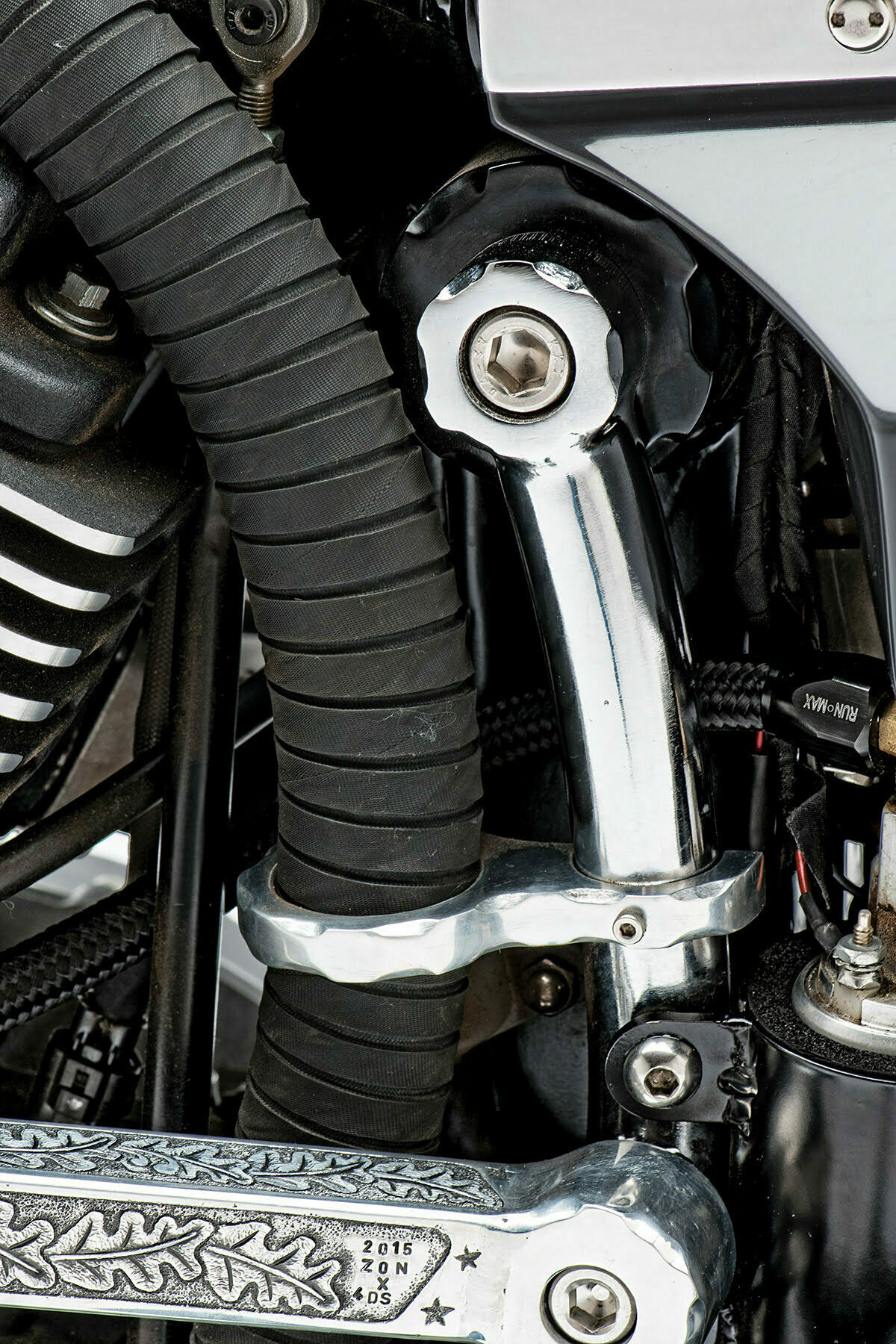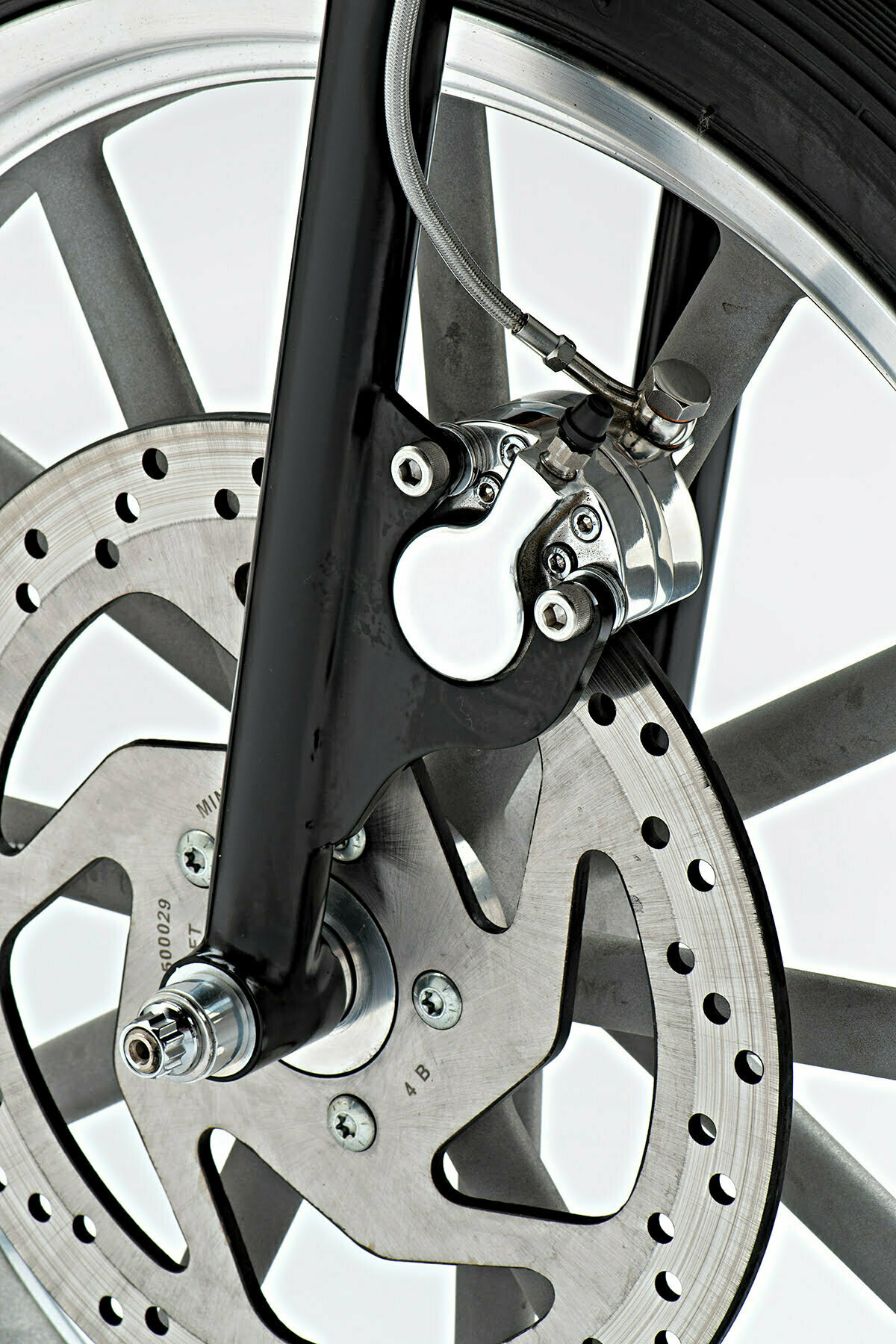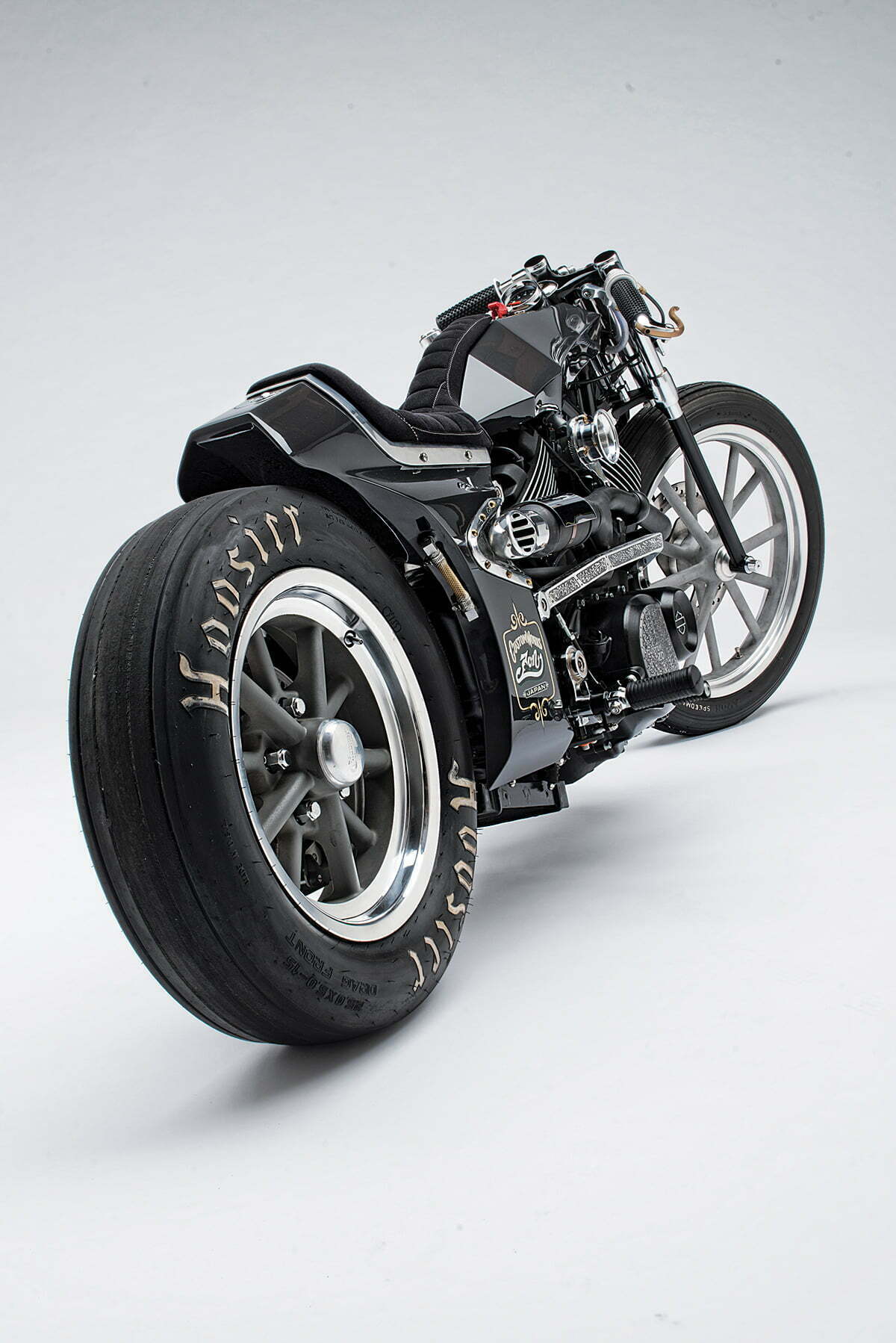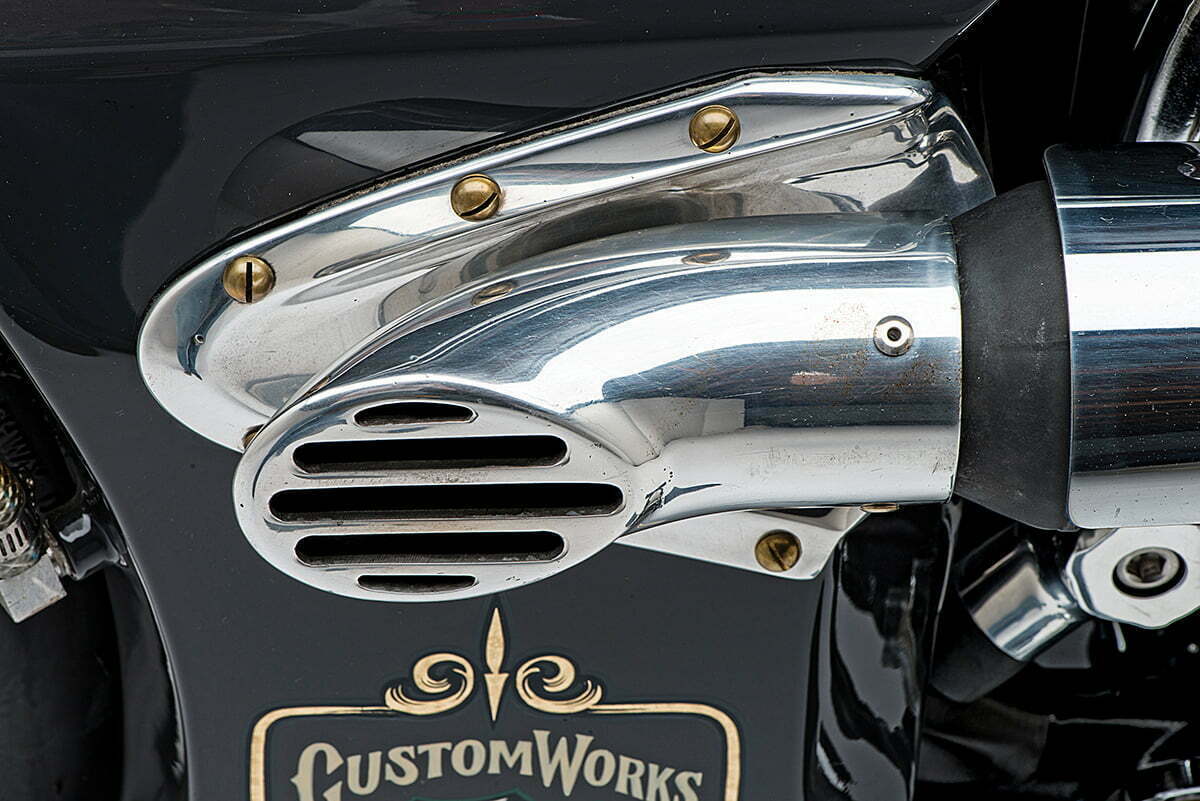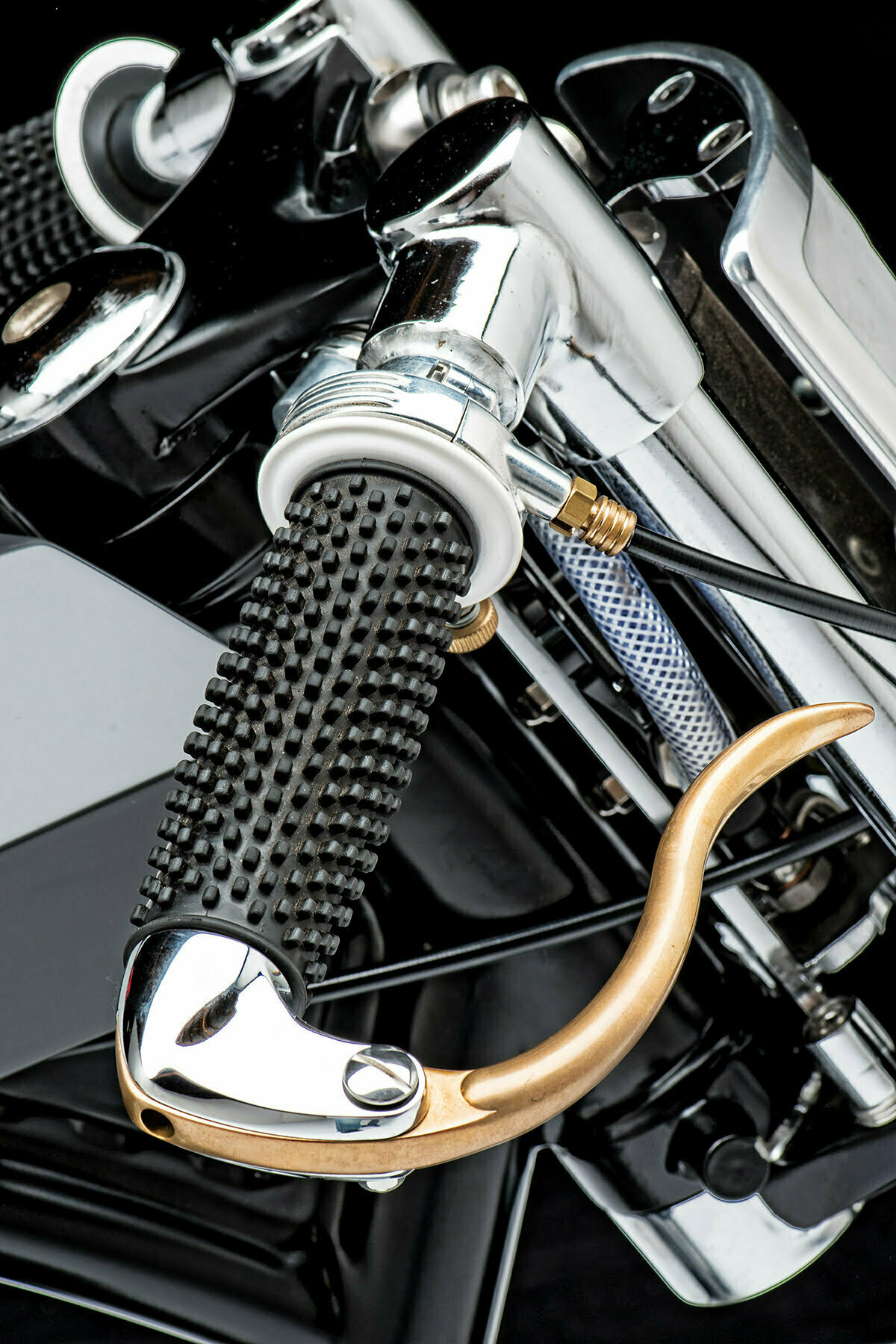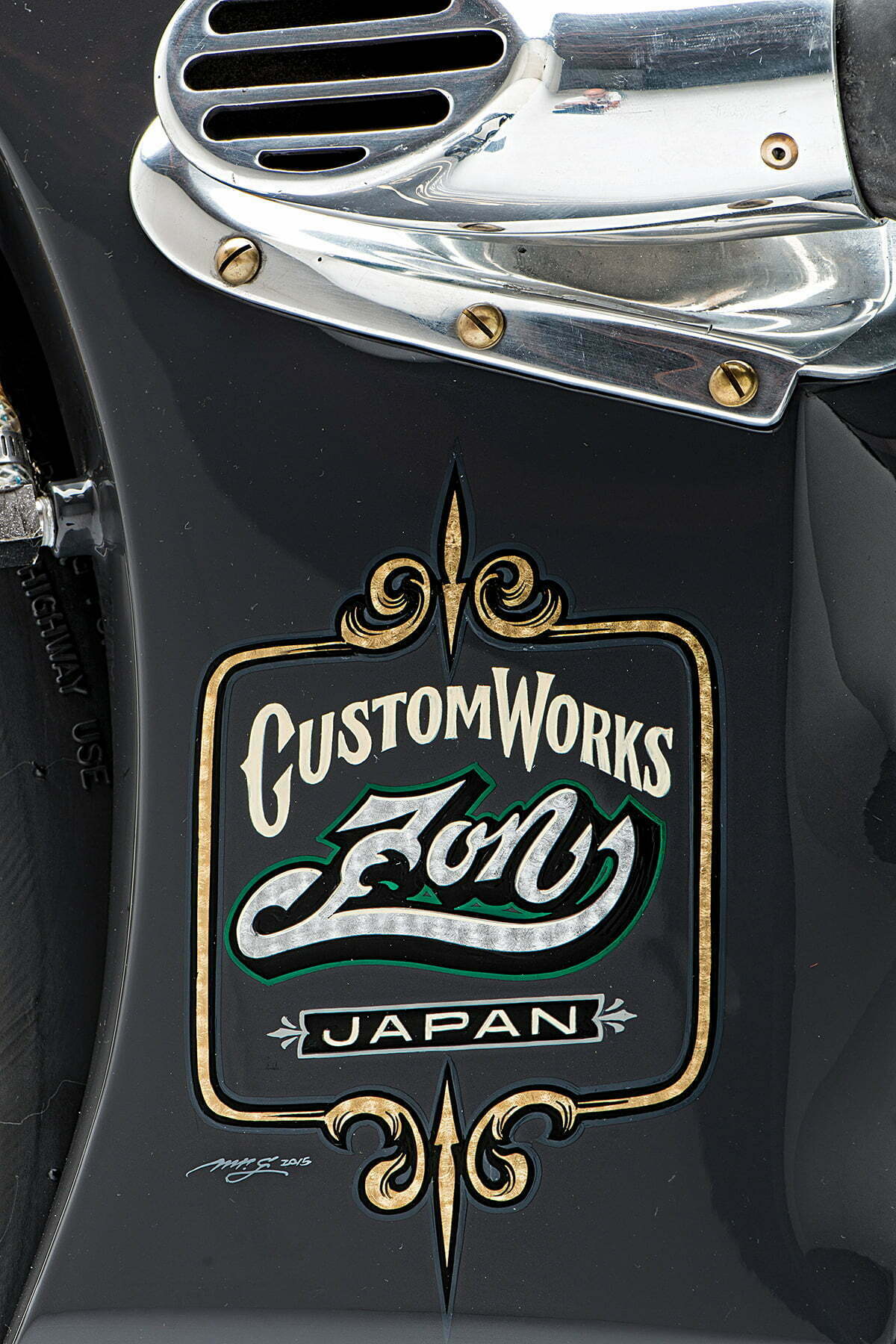 | Specifications | |
| --- | --- |
| General | |
| Owner | Custom Works Zon |
| Shop | CWZ, Shiga, Japan |
| Shop Phone | +81-748-52-6410 |
| Website | cw-zon.com |
| Year/Make/Model | 2015/Harley-Davidson/Street 750 |
| Fabrication | CWZ |
| Engine | |
| Year/Type/Size | 2015/H-D/XG750 |
| Builder | H-D |
| Cases | H-D |
| Cylinders | H-D |
| Heads | H-D |
| Rocker Boxes | H-D |
| Cams | H-D |
| Throttle Body | H-D |
| Air Cleaner | CWZ |
| Ignition | CWZ |
| Exhaust | CWZ |
| Transmission | |
| Year/Type | 2015/H-D |
| Gears | H-D |
| Clutch | Hand shifter |
| Frame | |
| Year/Type | 2015/CWZ |
| Rake/Stretch | 30° |
| Suspension | |
| Front End | CWZ |
| Triple Trees | CWZ |
| Swingarm | Single-sided |
| Wheels, Tires, and Brakes | |
| Front | |
| Builder/Size | Cannonball/19 x 2.5 |
| Tire/Size | Avon Hoosier/19 in. |
| Rotors | H-D |
| Rear | |
| Builder/Size | Rocket Racing/15 x 4.5 |
| Tire/Size | Avon Hoosier/15 in. |
| Rotor | H-D |
| Finish/Paint | |
| Paint/Graphics | CWZ |
| Plating/Polishing | CWZ |
| Accessories | |
| Front Fender | N/A |
| Rear Fender | N/A |
| Gas Tank | CWZ |
| Gauges | CWZ |
| Handlebars | CWZ |
| Grips | Kustom Tech |
| Foot Controls | H-D |
| Seat | Backdrop |