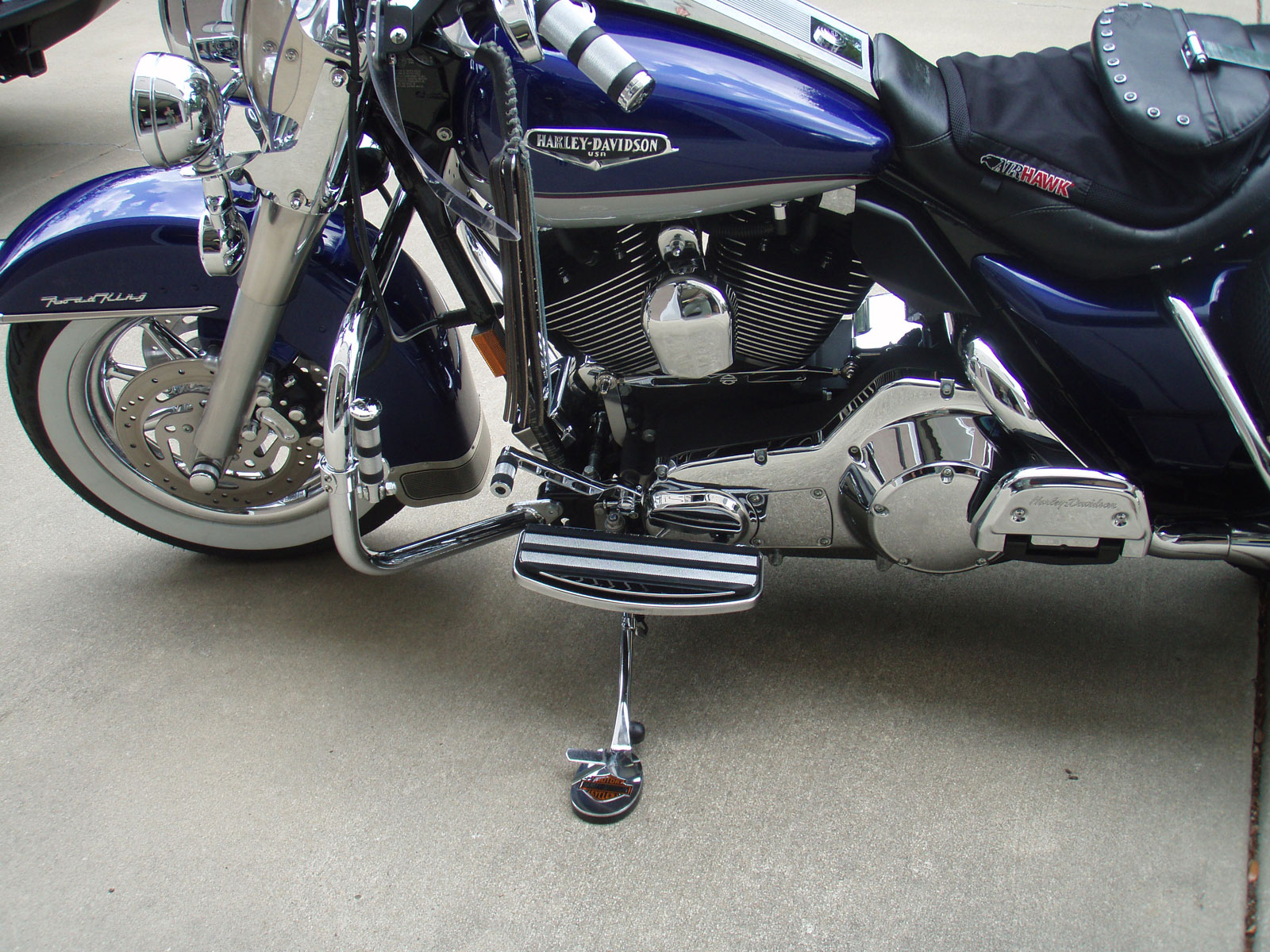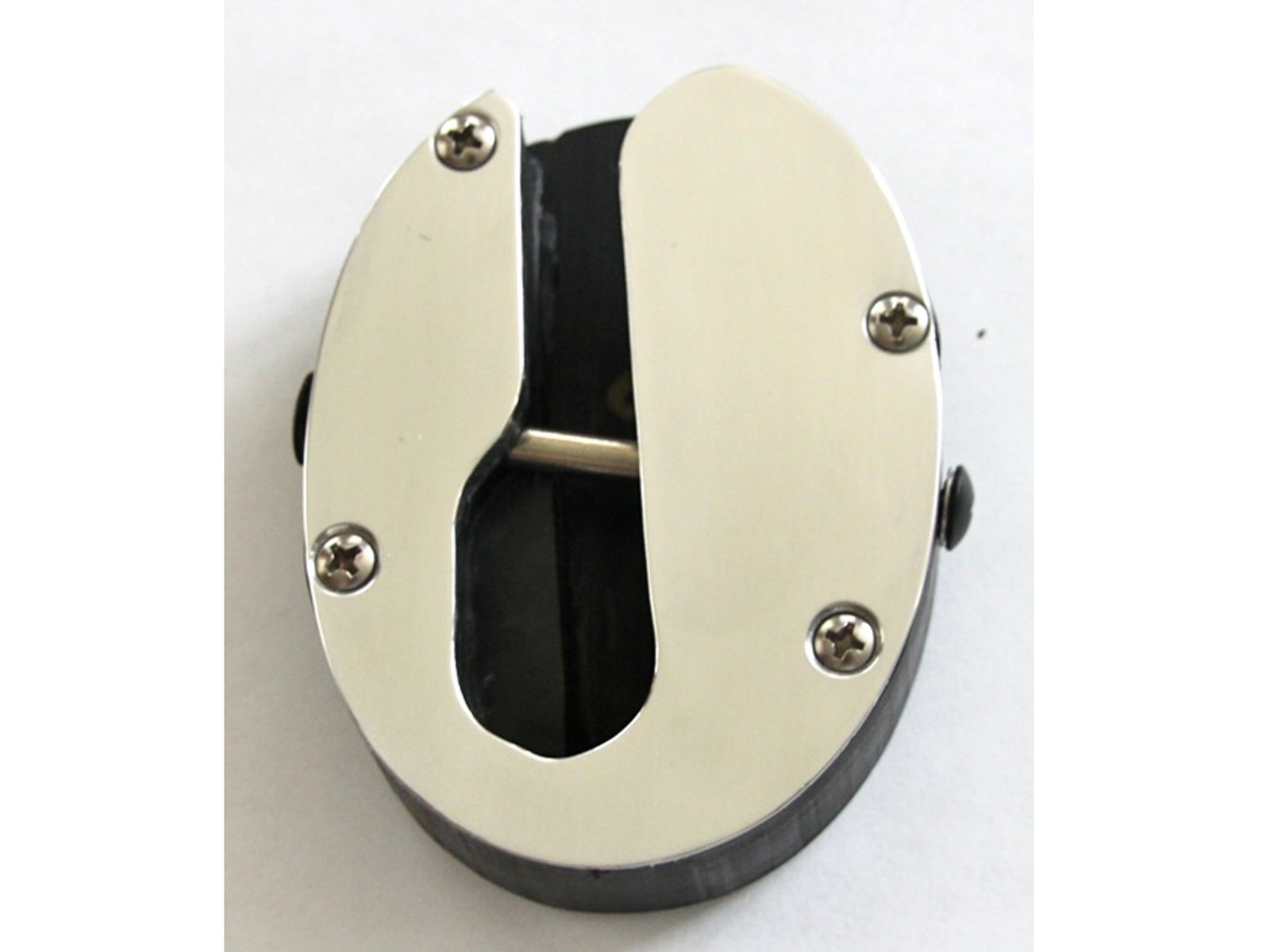 Mount Pleasant, SC - Brukus® Motorcycle Parts, LLC has now released their 7th new custom product in 12 months! After months in development, this newest addition, KickShoeTM, securely attaches to Harley-Davidson Touring Bike Kick Stands / Jiffy Stands to stabilize the bike on soft and uneven surfaces – such as hot asphalt, sand, grass, stones, etc. KickShoeTM fits all Harley-Davidson® Touring Class bikes, with 2 models to choose from.
KickShoeTM was designed specifically to do away with the need to carry a kick stand pad, coaster, or crushed beer can and have to dig through your bags to find it and then make the contortions necessary to place it under your kickstand. With KickShoe, you have an attached coaster that not only looks good on your bike, but is easily removed if no longer needed.
The custom-designed and patent pending KickShoeTM is made of polished aluminum, ABS plastic and polycarbonate. It also includes a stainless steel binding pin to hold the 2 3?4″ x 3 3?4″ x 15/16″ KickShoeTM in place.
You can install the KickShoeTM on your bike in 5 minutes and it stays on. While it can be easily removed, customers do not want to! KickShoeTM is designed to give stability to your jiffy stand with its wider, thicker surface. The base is black polycarbonate which won't scratch your garage floor and yet is strong to withstand sitting on many surfaces.
The polished aluminum top surface lends itself easily to personalizing with a decal or engraving with your club logo. Or you can leave it as-is as it looks great on the kickstand – blending in with the rest of the bike.
There are currently 2 models of KickShoeTM available. One model fits ALL Harley Touring Bike kickstands 2006 and older. And another model fits ALL Harley Touring Bike kickstands 2007 and newer. Plus Brukus® will soon begin selling both models in all black.
KickShoeTM comes complete with all that is needed to attach to Harley-Davidson® Touring Models. For more information on this and other innovative products from Brukus® Motorcycle Parts, LLC – please contact the European agent BikeNord Solution www.bikenord.se or mail to [email protected] for more info visit www.brukus.com.
Tel: 004646292222