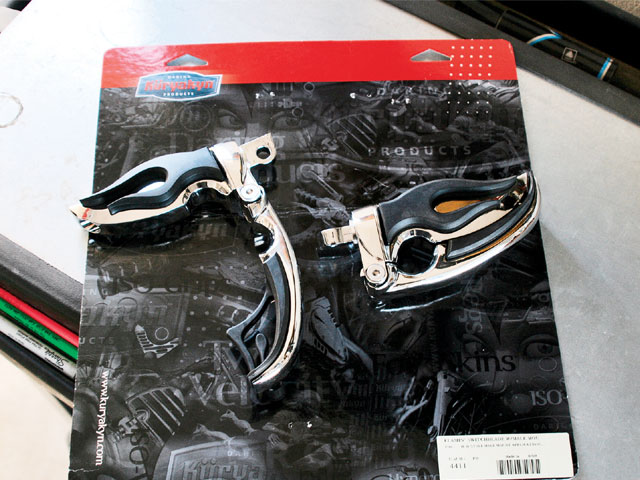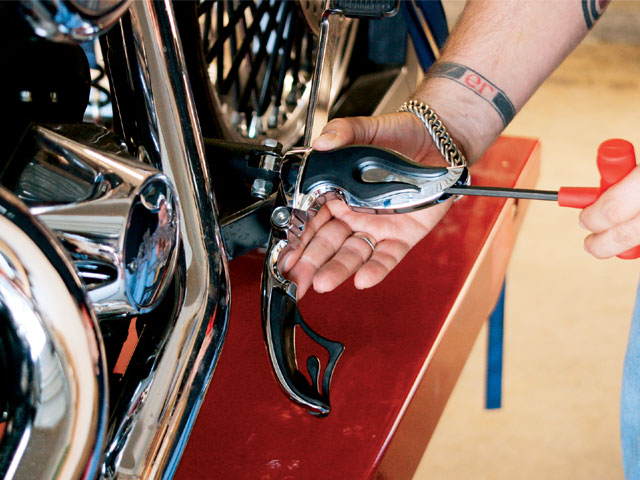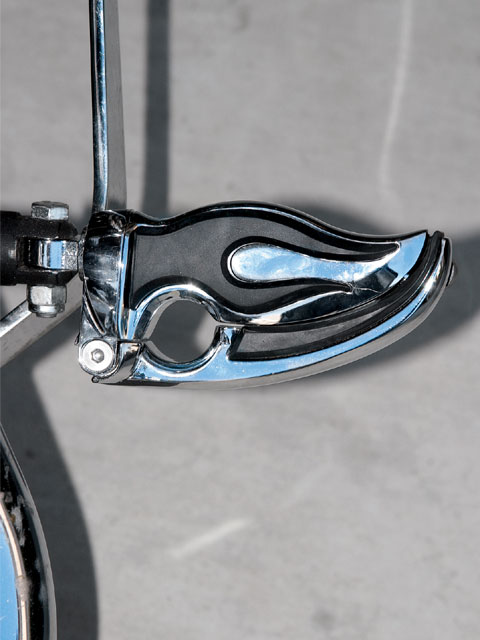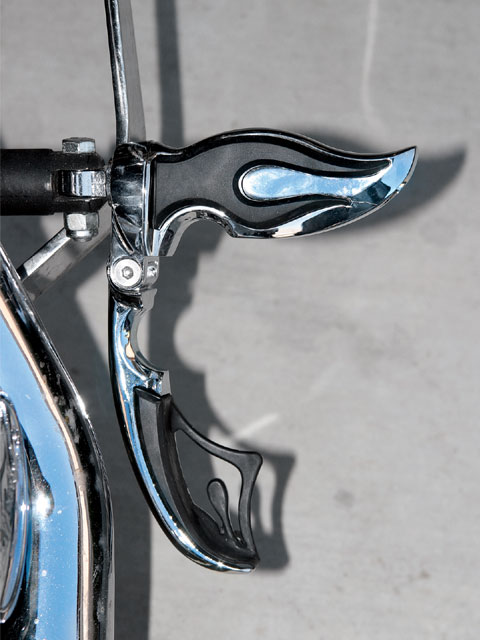 Picking parts for your bike usually requires you to decide between form and function. But there are some parts out there that serve needs, cool looks, and great functionality. One such part is Kryakyn's Flamin' Switchblade pegs ($149.00), a slick flame style footpeg with a hidden/flip-out heel rest to make those long rides more bearable.
(1.) Installation of the Flamin' Switchblade peg was quick and easy. Basically it's just one bolt to secure the footpeg to the mount.
(2.) Once the peg was bolted onto the mount, an Allen wrench was used to secure the footpeg into position. The entire peg swivels on its own mount so you can set the peg angle to whatever is most comfortable for your riding position. Installation was complete!
(3.) Here's the Flamin' footpeg with the Switchblade heel rest in its hidden position. The design is so clean and stylish that it looks like one solid peg.
(4.) As you ride down the road, simply use your heels to flip the swivel heel rests out and relax your feet. The rubber flame inserts help reduce vibration also reducing fatigue on long rides. On the underside of the pegs you can adjust the tension on the heel rest, and unbolt the rubber flame pads and replace them when they get worn, as well as the curb feeler.