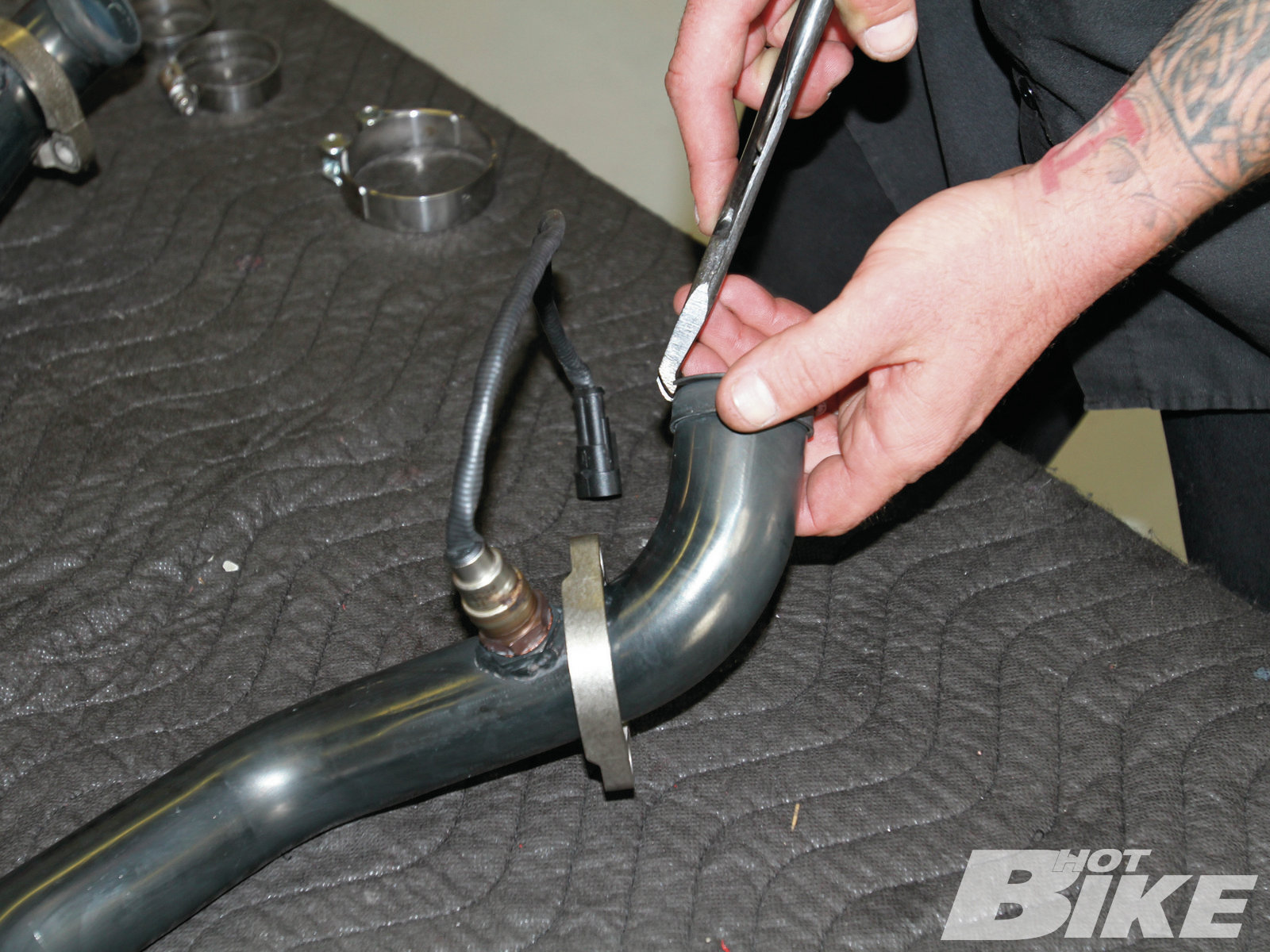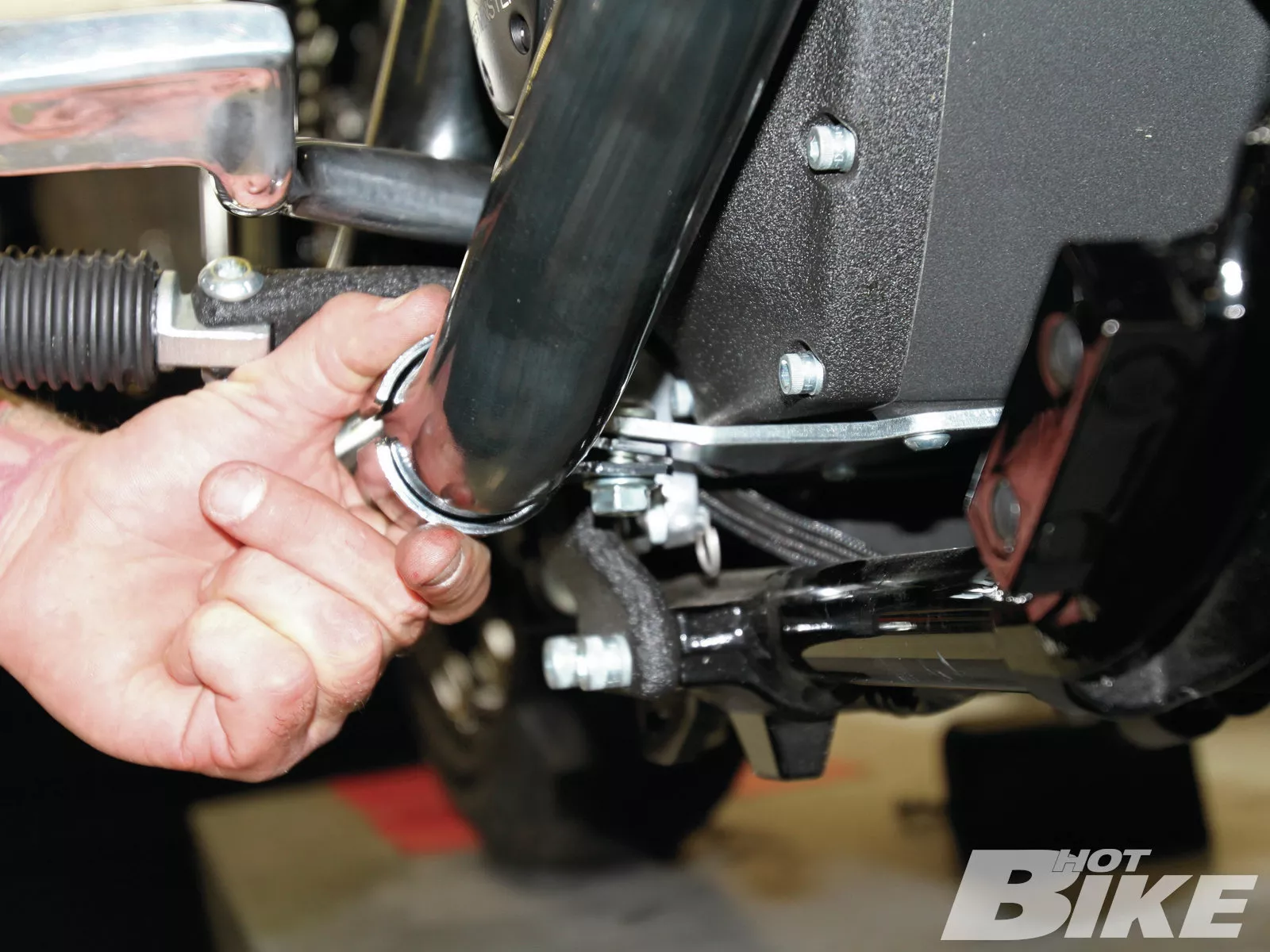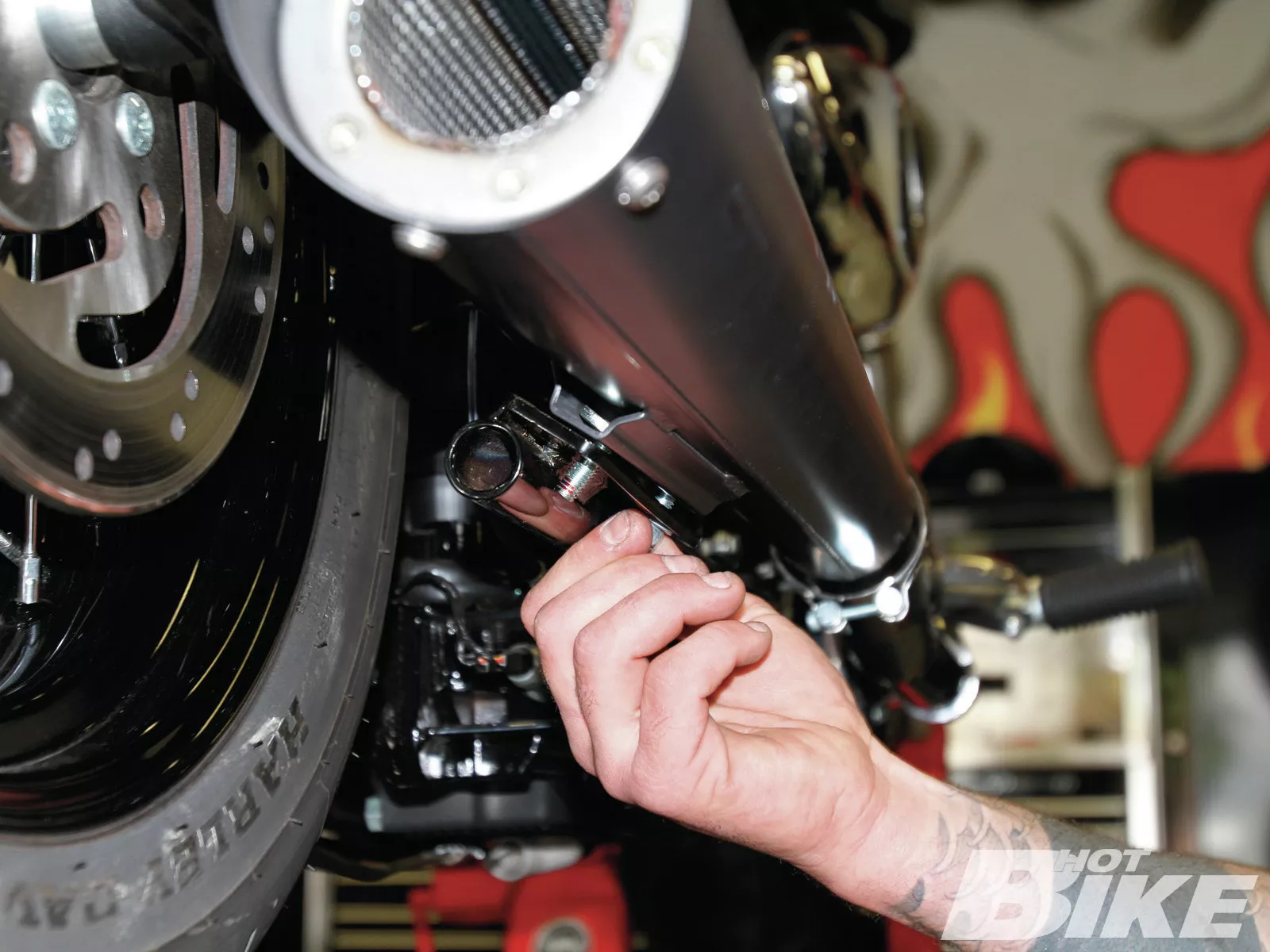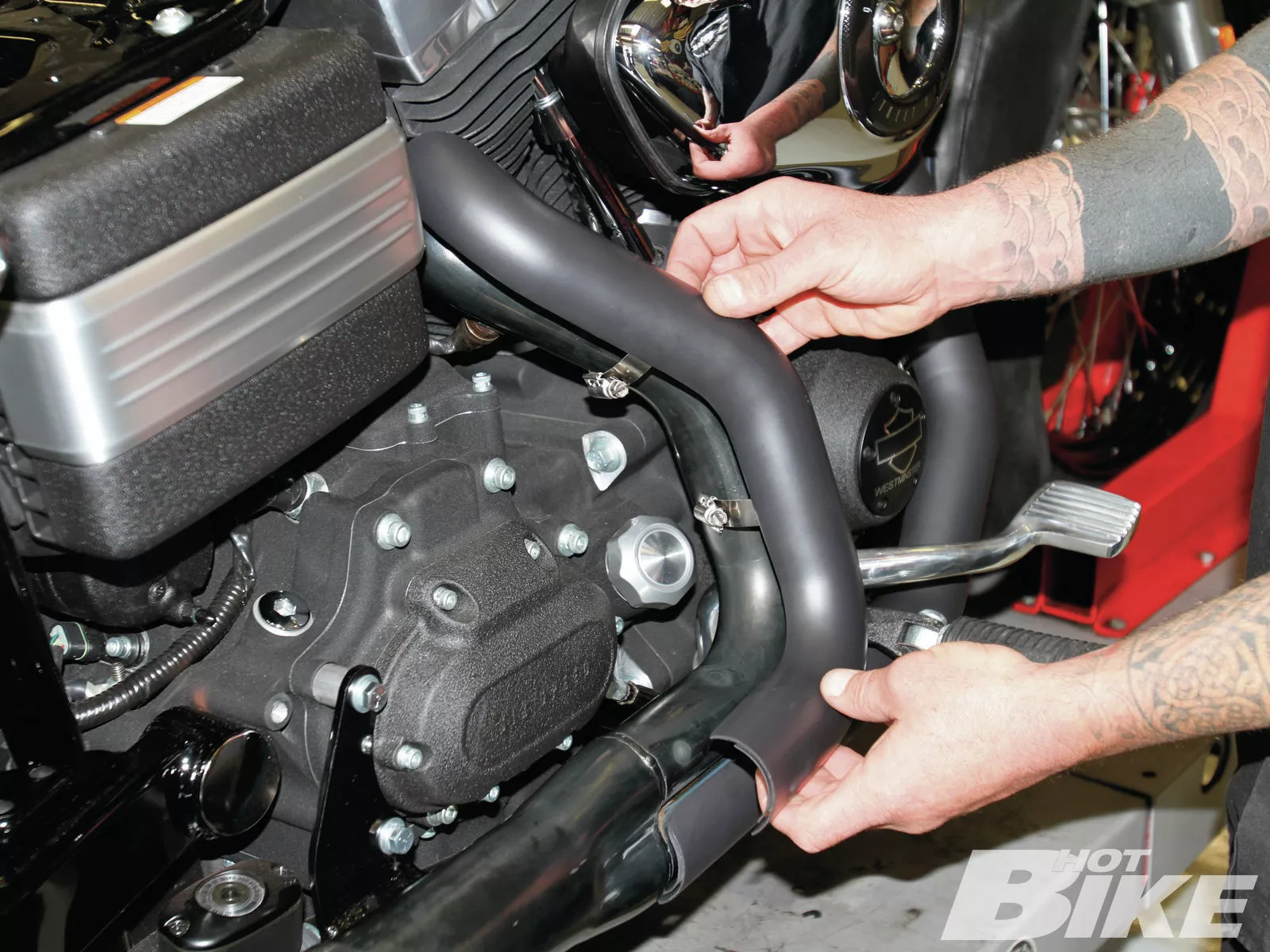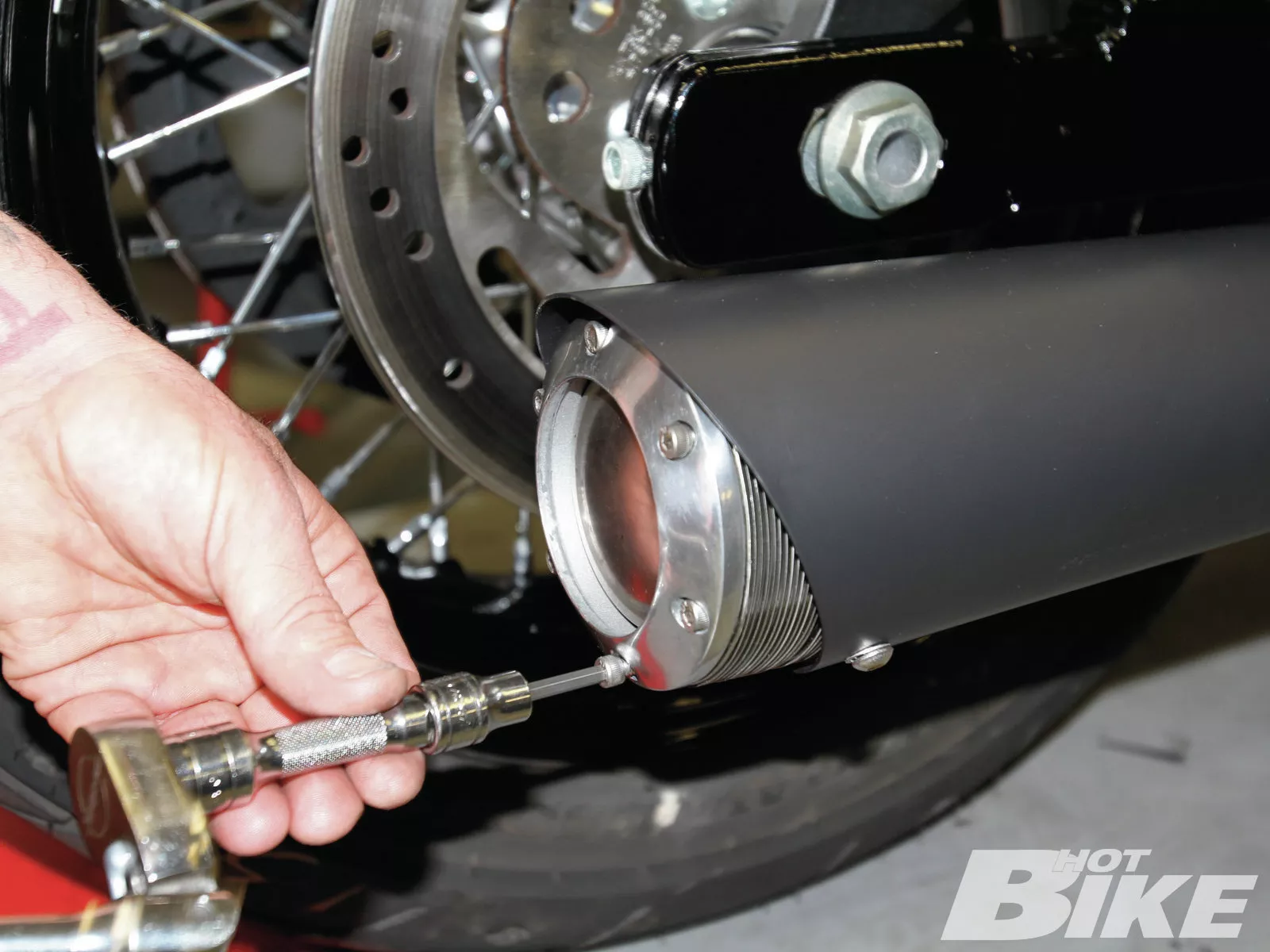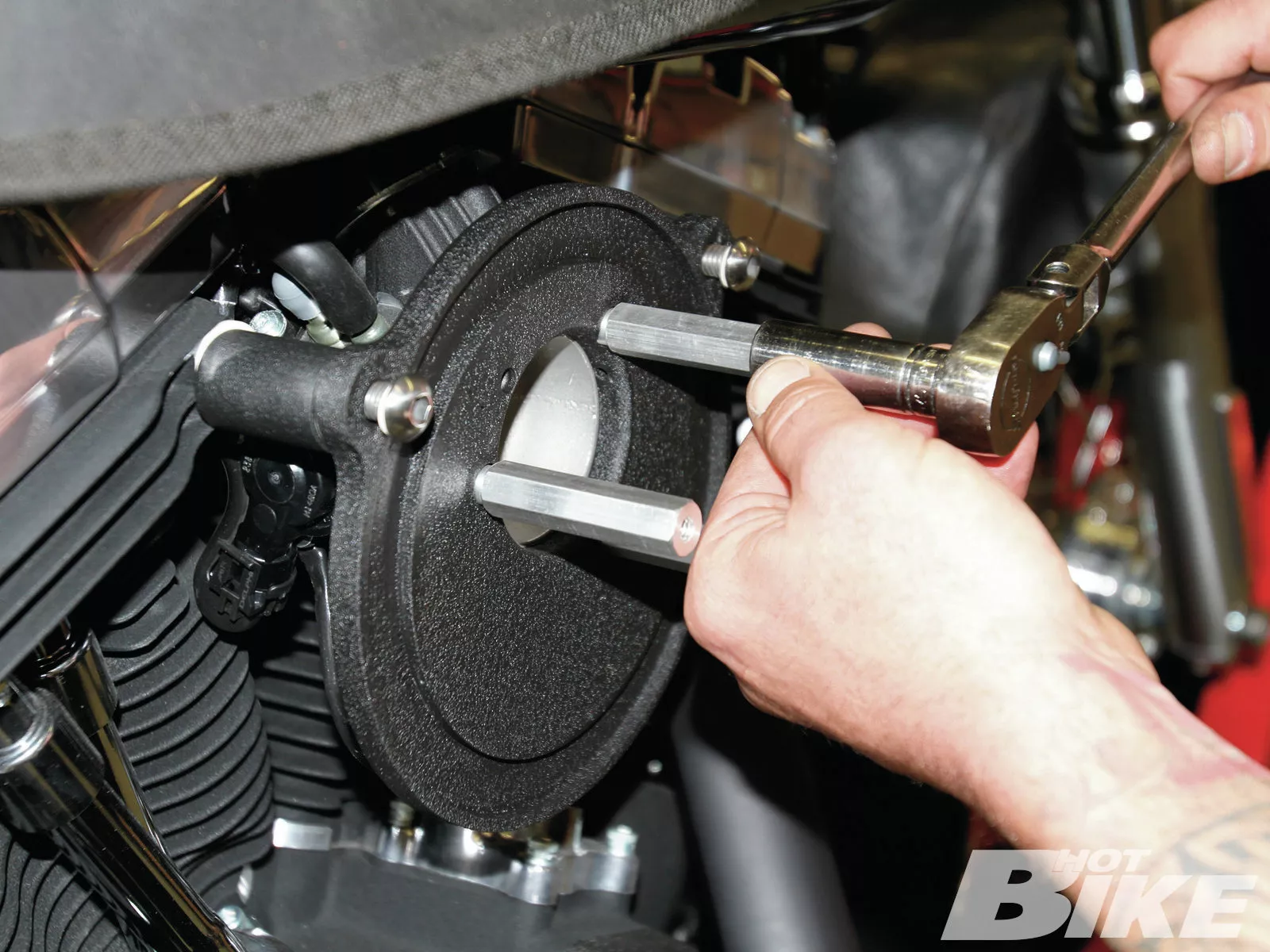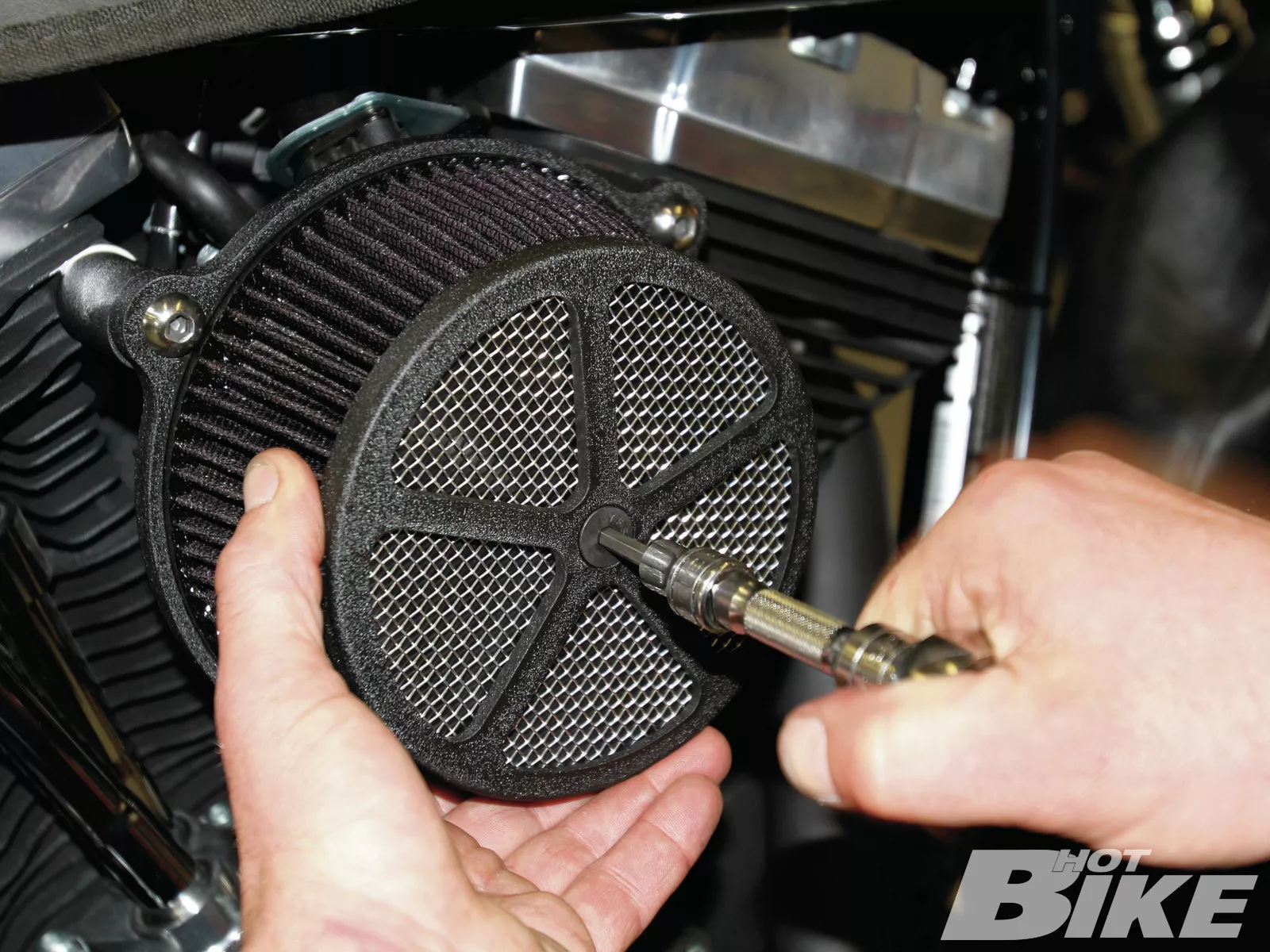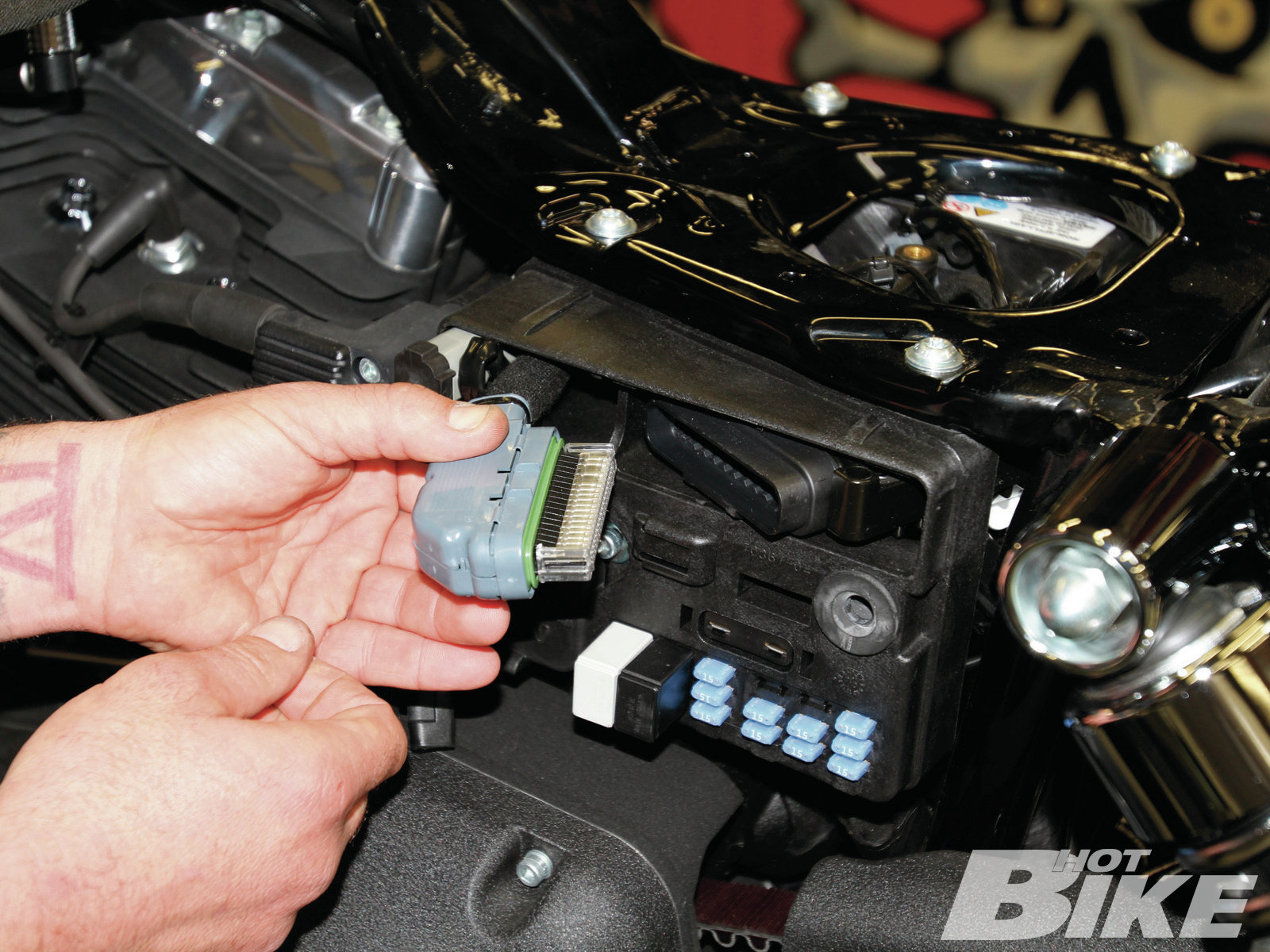 When looking for a boost in performance a 2-into-1 exhaust system is usually a good choice for increasing horsepower and torque numbers. When used in conjunction with a high-flow air cleaner, the numbers continue to climb. Lastly, for electronically fuel-injected motorcycles, a fuel tuner is great because it compensates the altered flow-metrics by adding or subtracting fuel/air depending on riding conditions and other criteria.
SuperTrapp's new 2-into-1 SuperMegs ($749 black; $699 chrome) was just the ticket for our '11 Dyna Street Bob. The SuperMegs feature SuperTrapp's patented disc tuning technology, which allows the user to adjust the exhaust's backpressure by adding or removing discs. SuperTrapp recommends adding discs to increase the exhaust outlet, which decreases backpressure and widens the powerband at the top end. By removing discs, it decreases the exhaust opening and increases backpressure, which decreases the powerband to create more low-end torque while decreasing exhaust tone and enrichen carburetion.
Wimmer Machine's Better Sucker ($135) features the company's Internal Breathing System (IBS) technology, which helps avoid oil mist from dripping on your machine. The Better Sucker includes a new backing plate, and when used with Wimmer's high-flow air filter, air flows into the throttle body more optimally. The filters are available in four colors, and you can choose from any of any of Wimmer's decorative air cleaner covers.
Daytona Twin Tec's Twin Tuner II ($249.95) allows the new pipes and air cleaner to work together the most optimally. The Twin Tuner II fits '01-11 Twin Cams with Delphi System, '07-11 Sportsters, and '02-11 V-Rods, and it claims to increase horsepower, improve throttle response, eliminate spark knock, and more. Users can adjust the fuel injection and ignition by adding or subtracting fuel (+30%, -20%), and retarding spark timing up to 10 degrees, according to Daytona Twin Tec. This plug-and-play application is installed very easily into the stock ECM. The Twin Tuner II also has an advanced mode that can be accessed with the optional USB interface and Windows software to check and observe system operation and make precise adjustments and fine tune to the user's preference.
We headed over to Huntington Beach Hogs & Choppers' new location in Huntington Beach, California (15631 Graham St., Unit C), where Technician Trey Mills performed the install and put these new components to the test on the dyno. HB
Source:
Daytona Twin Tec
(386) 304-0700 | daytona-twintec.com
Huntington Beach Hogs & Choppers
(714) 891-7207 | hbhogs.com
SuperTrapp
(216) 265-8400 | supertrapp.com
Wimmer Custom Cycle
(866) HOT-CYCLE 468-2925 | immermachine.com